A radicalized Brooklyn jihadi who knifed a New York City cop, stole his service pistol, and then used it to shoot the cop's partner and another officer in 2020 has pleaded guilty to a slew of state and federal charges.
On Tuesday, March 15, Dzenan Camovic, 22, appeared before US District Judge Rachel P. Kovner to plead guilty to discharging a firearm while committing a Hobbs Act robbery and agreed to a longer sentence under federal anti-terrorism rules. He faces up to 30 years behind bars and will be deported to Bosnia after exiting prison.
Camovic also pleaded guilty Wednesday before Brooklyn Supreme Court Justice Danny Chun to state charges that included three counts of aggravated assault on a police officer, two counts of second-degree criminal possession of a weapon, and one count of reckless endangerment.
He had faced multiple state counts of attempted murder in the first degree and the attempted murder of a police officer.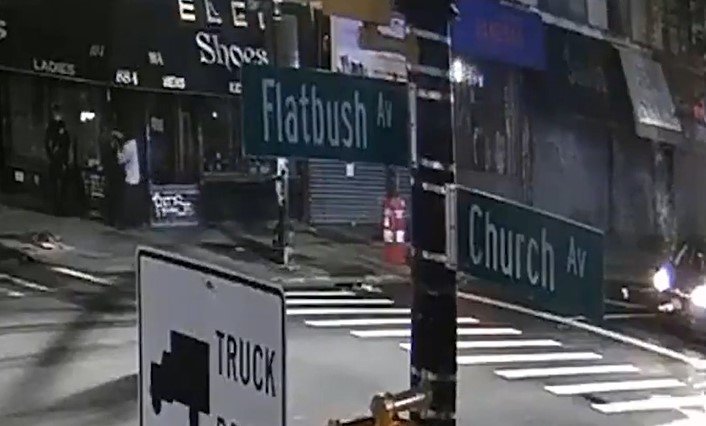 Chun also is expected to sentence Camovic to three decades of imprisonment, but the Flatbush convict will serve both his state and federal sentences concurrently.
"This case highlights the incredible dangers faced by police officers working to protect our neighborhoods, and we have no tolerance for anyone who attempts to do them harm," Brooklyn District Attorney Eric Gonzalez said in a prepared statement Wednesday. "In outrageous acts of violence, this defendant stabbed a police officer in the neck as he stood on the corner, and then shot his partner and a responding officer. Today's guilty plea and the significant sentence this defendant faces will ensure he is held accountable for this vicious and unprovoked attack."
Camovic remains incarcerated at the city's Riker's Island jail complex, according to court documents.
His attorneys didn't respond to messages from Coffee or Die Magazine seeking comment.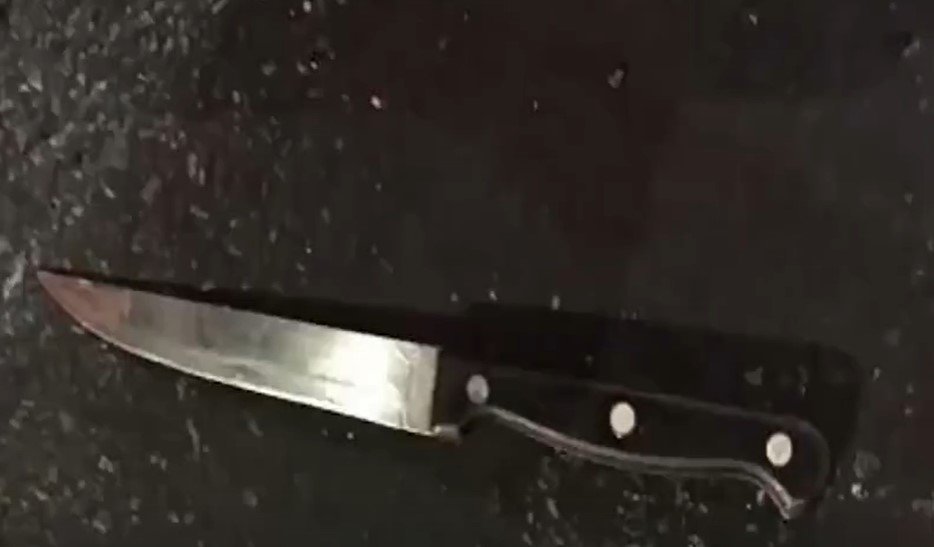 The case began in Brooklyn shortly before midnight on June 3, 2020, when officers were called to enforce an evening curfew in the wake of increasingly violent anti-police abuse demonstrations throughout the city.
Born in Bosnia and later residing in Germany, Camovic was living unlawfully in the US but had moved back to Brooklyn only two days earlier following a long stay in Jeffersonville, New York, because of the restrictions caused by the COVID-19 pandemic.
On June 3, video surveillance footage captured him walking past Officers Yayon Frantz Jean Pierre and Randy Ramnarine as they stood on a corner. Camovic then crouched in the shadows for eight minutes before walking around the block to come up behind the cops.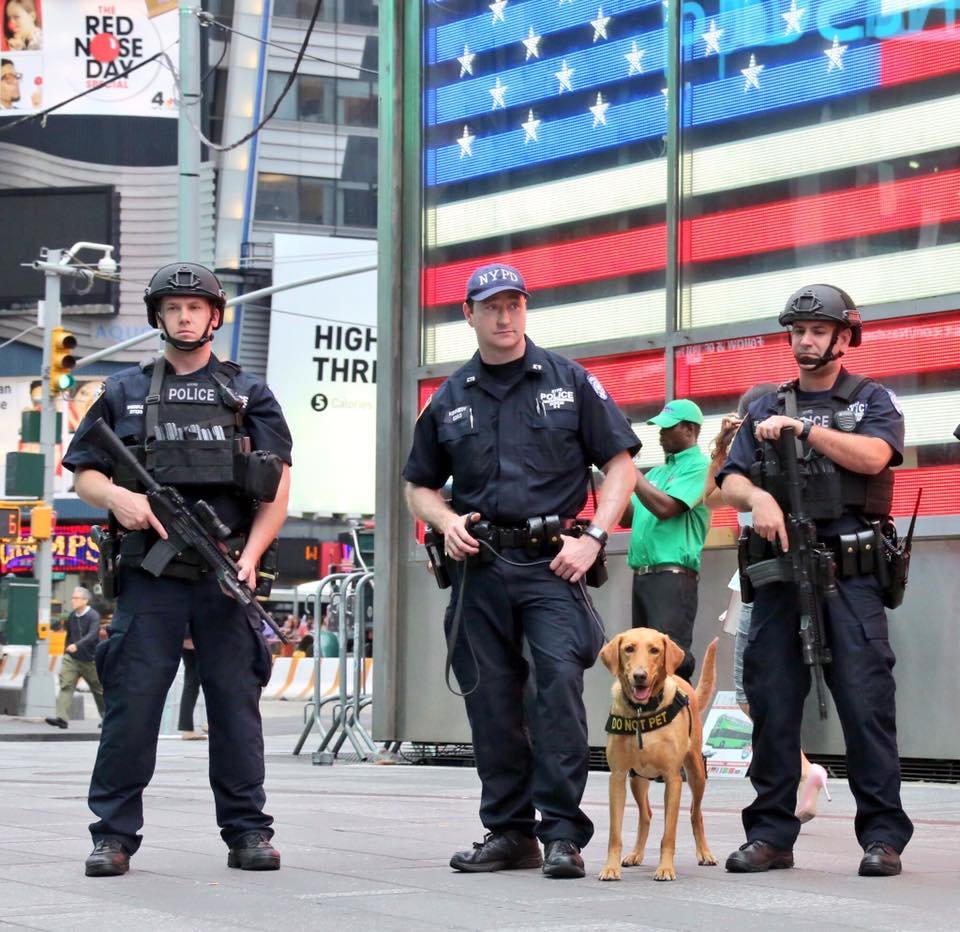 He texted to a friend that he'd "be a while," then stabbed Jean Pierre in the neck before rushing toward Ramnarine, slashing at him and then tossing his blade at the cop.
Jean Pierre drew his SIG Sauer P226 semi-automatic 9 mm handgun and tried to shoot Camovic, but the Bosnian ripped the pistol out of the bleeding cop's hand. Camovic then pointed the handgun at Ramnarine and fired, striking the officer's hand.
More officers rushed to the corner. Camovic shot another cop in the hand. A shootout erupted, and the Bosnian went down with multiple gunshot wounds. He was transported to King's County Hospital Center, where he recovered.
Officers reported that Camovic kept shouting "Allahu akbar!" It's an Arabic expression that announces "God is greatest."
While in the hospital's intensive care unit, Camovic also told a medical professional that he'd killed two cops and "my religion made me do it."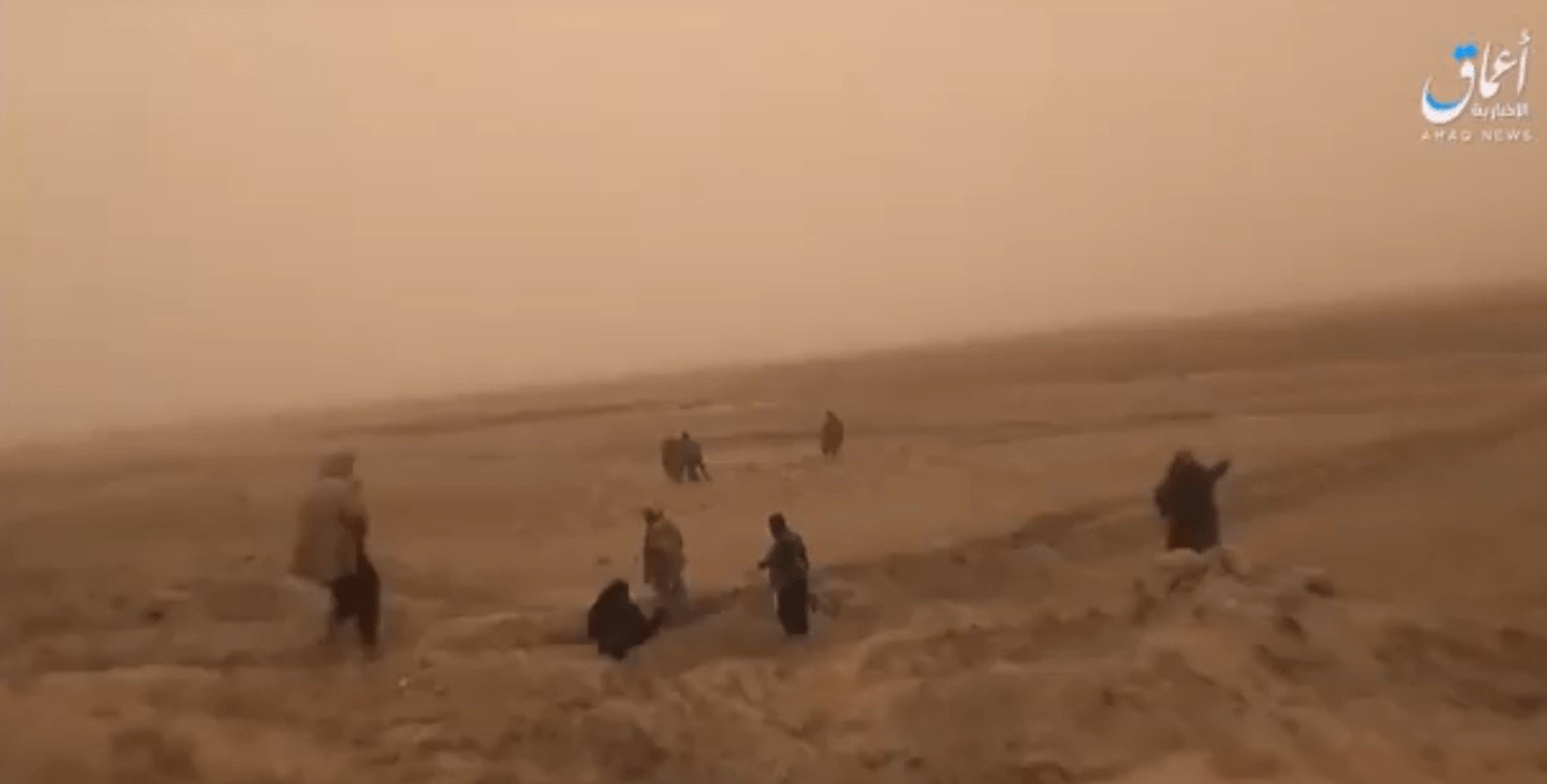 Camovic's knife attack on the officers came in the wake of online Islamic State group supporters urging followers to exploit the protests erupting across the US in the summer of 2020 and assault law enforcement officers to sow discord.
In the wake of the attack, New York police officers joined special agents from the FBI's Joint Terrorism Task Force in a search of Camovic's room in the Flatbush apartment where his parents also lived.
They recovered 21 compact and digital video discs tied to violent jihadi extremism, including works by slain Islamic State group leader Abu Bakr al-Baghdadi and the US-born firebrand cleric Anwar al-Awlaki, who was killed by a US drone strike in Yemen in 2011.
Camovic's cell phone also contained what appeared to be Islamic State group propaganda.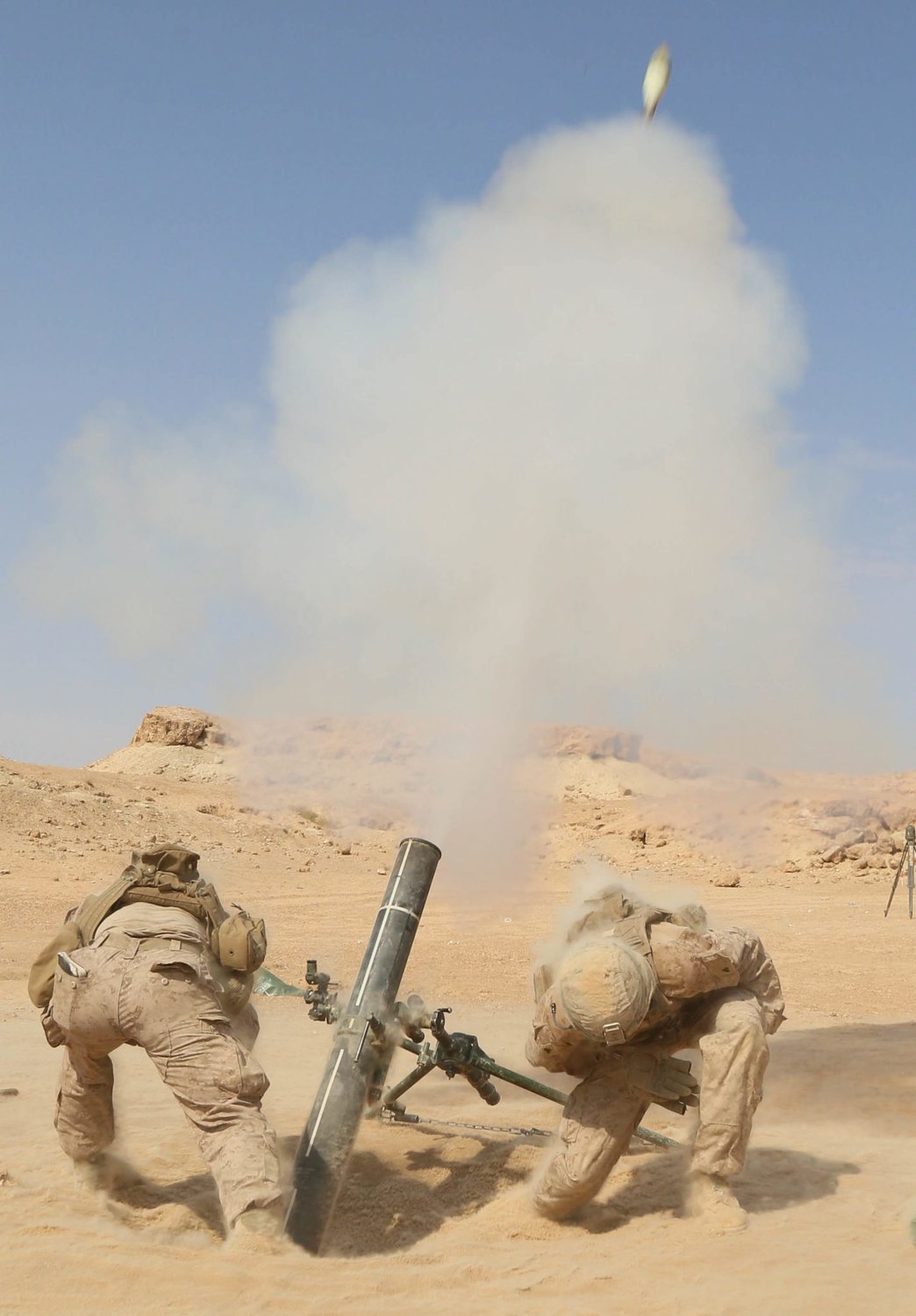 In an interview the day after the attack, Camovic's father told investigators that his son was a "very religious" student at New York City College of Technology studying construction management.
He said he'd seen no suspicious behavior from his son on the eve of the assault.
"Inspired by terrorists, the defendant viciously attacked officers, stabbing one officer in the neck and shooting another in the hand," US Attorney Breon Peace said in a prepared statement released Wednesday. "Protecting our community from terrorist attacks will always be a priority of this office, and we will bring to justice those who commit such reprehensible acts against the community and against our law enforcement partners."
Read Next: