Two brothers have been charged in the fatal shooting of Chicago police officer Ella French and the wounding of a second officer during a traffic stop over the weekend.
Emonte Morgan, 21, is charged with first-degree murder, two counts of attempted murder of a police officer, and unlawful use of a weapon by a felon. Eric Morgan, 22, is charged with the aggravated use of a weapon with a prior conviction, unlawful use of a weapon by a felon, and obstruction of justice. Both have been denied bail.
"Officers put themselves in harm's way, stopping suspects like this, so that we can all sleep safely in our homes at night," Chicago Police Department Superintendent David Brown said during a Monday, Aug. 9, press conference. "These are dangerous people who don't mind killing officers, or people in Chicago."
A female passenger was arrested after fleeing the shooting, police said, but she has since been released without charges.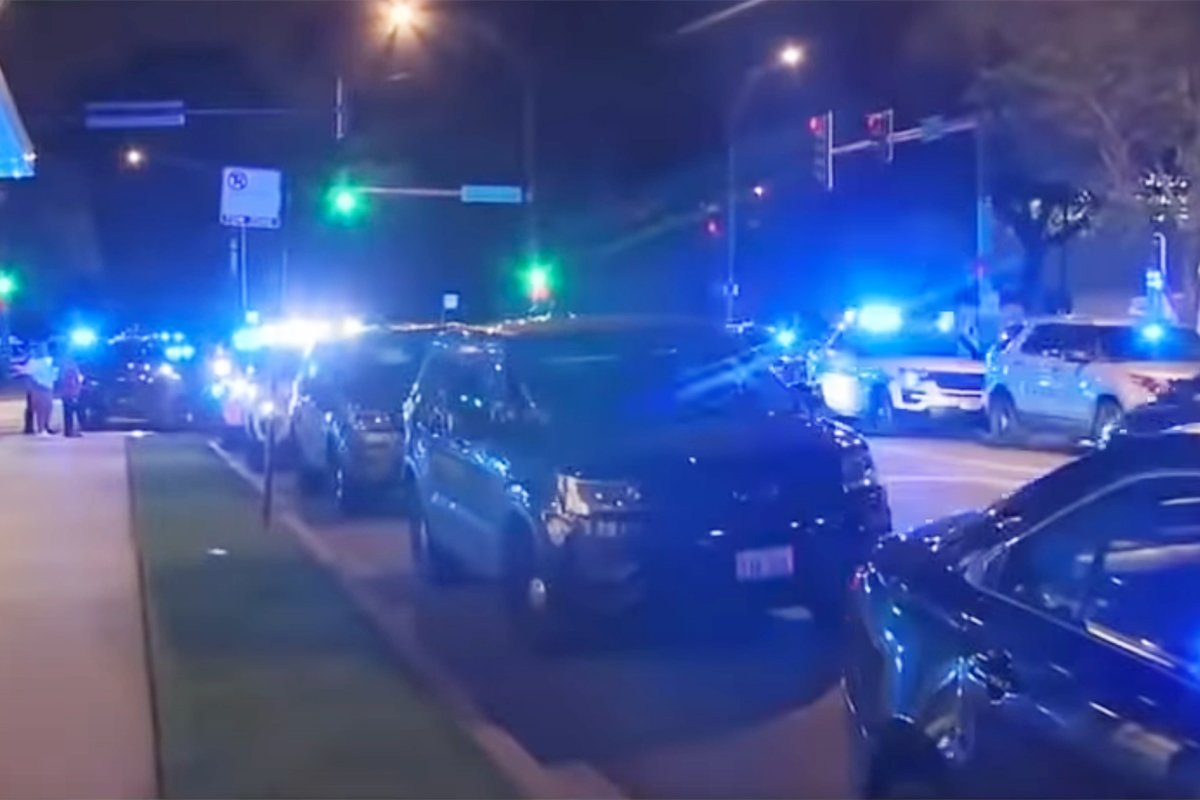 French and her two partners pulled over a vehicle with three occupants Saturday night for expired tags. French asked Eric Morgan to get out of the car and he complied, but Emonte Morgan allegedly struggled with police, then fired multiple shots from the passenger seat, ABC 7 reported.
French's unidentified male partner is "incrementally" improving but is still hospitalized and in critical condition, Brown said.
Two more people have been arrested since the deadly shootout: the suspects' mother and the man who allegedly bought the gun used to kill French.
Brown said 29-year-old Jamel Danzy — in what's known as a "straw purchase" — bought the pistol in Indiana from a gun store, then gave it to Eric Morgan despite knowing the other man was not legally allowed to possess a gun. The US attorney's office charged Danzy with conspiracy to violate federal firearms laws, including giving the firearm to an out-of-state resident and knowingly giving it to a convicted felon. He faces five years in prison if convicted.
Police arrested the Morgans' mother following an altercation Tuesday morning at the hospital where Emonte Morgan is recovering from being shot in the abdomen by an officer. Police said she demanded to see her son, scuffling with officers and security guards outside his room and kicking one guard in the groin.
During Monday's press conference, a reporter asked whether reverse seniority might have played a part in the traffic stop turned deadly shooting.
Reverse seniority is a way of assigning officers who are often young and less experienced to the Community Safety Team, according to an investigative report by ABC 7. Both current and former CPD officials told ABC 7 those officers "may be less likely to have their weapons at the ready in critical situations."
Brown offered a fiery response to the reporter's question, focusing on the Morgan brothers and their alleged role in French's death.
"There's one reason why this happened. One reason. These two offenders killed Ella French and tried to kill the third and second officers there. That's the only person we're pointing the finger at today," Brown said. "One person did this. Not reverse seniority, not any other reasons that this person killed her and tried to kill other officers. And I won't entertain finger-pointing at anyone or anything else. They need to be fully held accountable for her murder."
The charges were announced amid a week filled with remembrances across Chicago. Members of the community held a prayer vigil for French and her critically wounded partner Wednesday night. Hundreds of people — community members and law enforcement alike — showed up in support of the officers, according to the Chicago Sun-Times.
The vigil followed a prayer service and balloon release organized by French's fellow CPD Community Safety Team officers. Hundreds of people also appeared to attend a memorial Monday for French, held near the shooting location.
Read Next: