It was time to say goodbye.
We both got out of the truck and circled around back to give each other a hug. It was hard to see his face in the dark black of night — they kept most of Bagram Air Base blacked out after the sun goes down as a defense against Taliban rocket and mortar attacks. But I could see my brother's silhouette, and I could hear his voice.
We embraced. The hug was a little tighter, and it lasted a little longer than usual.
Drew pulled back and placed both hands on my shoulders like he was holding me in place, making sure his words found their mark.
He told me to be careful. "Don't be a hero," he said.
Drew started to say something else, but then he stopped, and that's when I noticed that he was crying.
"I've seen a lot of people get really hurt out there," he told me. "Be safe."
I told him I would, feeling a wave of guilt wash over me for some reason. And then I hugged my brother one last time before we parted ways.
The next day I loaded onto a CH-47 Chinook helicopter for a flight out of Bagram Air Base to a forward operating base in Khost Province, near the Afghanistan-Pakistan border. For the next two weeks I circulated among various US forward operating bases as an embedded journalist with American and Afghan military units, writing about the war on assignment for United Press International.
My younger brother, Drew, was an Air Force captain at that time. He was on his second deployment to Afghanistan, this time as the mission commander for a classified operation for the National Reconnaissance Office, or NRO.
This wasn't my first visit to Afghanistan, or to a war zone. After graduating from the Air Force Academy in 2004, I had deployed to both Iraq and Afghanistan as a special operations pilot. I was back in Afghanistan on that night with my brother not as a pilot, but as a journalist.
It required a serious mental shift to simply witness a war in which I had been a participant. To try, the best I could, to objectively view the war and the people fighting in it. Although I quickly learned, as Sebastian Junger alluded to in his book, War, that it is impossible to view your fellow countrymen in combat through objective eyes. It is similarly impossible to be objective about the people shooting at you.
There's also no way to write objectively about seeing your little brother in a war zone. It was a confusing, jarring experience. It seemed unnatural to experience something so familiar in such an alien place.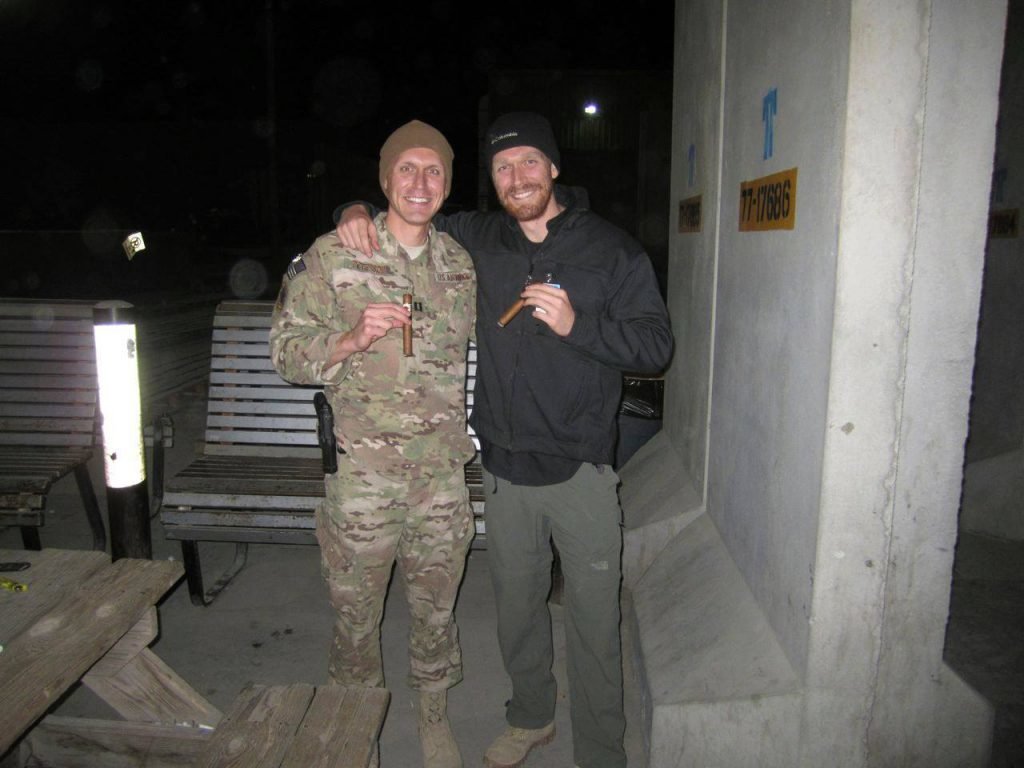 Deployments are usually a very personal experience. Yes, privacy is a rare commodity in a war zone. But by personal experience, I don't mean a lonely one. I mean the experience is unusually reflective. It's an unfamiliar environment: the smells, the sights, the routine, the nebulous idea of the enemy lurking outside the wire, the fact that people carry machine guns to lunch as casually as a woman might carry a purse stateside. Your thoughts draw inward because you are divorced from the life you've left behind.
Three days before I met my brother at Bagram, I left on a flight from Miami to Paris, France. From there I caught a connecting flight to Bahrain, and then on to Dubai, where I spent the night before catching a commercial flight the next day to Kabul. One day later, I loaded onto an Air Force C-130 for the short flight up to Bagram Air Base. After arriving, I gathered my gear and met the Army master sergeant who was my liaison. We went together to wait for Drew on a picnic table under the old Russian control tower — a relic from Bagram's days as a Soviet air base.
Minutes after we sat down on the picnic table, a lone figure in combat fatigues rounded the corner a few hundred yards away. Even though he wore a brown beanie and dark sunglasses, I instantly recognized his smile. I knew that soldier was Drew. But it just didn't seem real, not even after we hugged and he was standing right there in front of me. Somehow this whole trip, the whole notion of being back in Afghanistan, with the shadowy enemy sneaking around somewhere out there in the ether, well, it just seemed like a dream. Too disconnected from my normal life to really be happening. Like it was some crazy hallucination from which I would soon wake. But that protective shield of disbelief was shattered when I saw my brother and heard his voice. Suddenly it all felt very real.
I noticed the smell of the dust in the air. I felt the chill of the wind. I heard the crunch of gravel under my boots. Yes, I was really there.
And then I felt something that had never even crossed my mind during all the months of planning for that assignment.
Fear.
It wasn't like I'd ignored the risks or thought that I was immune to danger. Truthfully, while sitting in my apartment in Sarasota, Florida, planning this trip, the threats had simply seemed fictitious. Too abstract to really scare me. But the wave of self-awareness that came from seeing my brother in that place suddenly made me feel naked, exposed, and in danger. If Drew was there, then all of me was there, too. And if I was there, then I could die.
The war felt very real again.
Later, my brother and I smoked Cuban cigars, which I had smuggled in, as we watched F-16s take off en route to combat. The afterburners glowed purple in the dark sky.
"Epic," was a word we threw around a lot that night.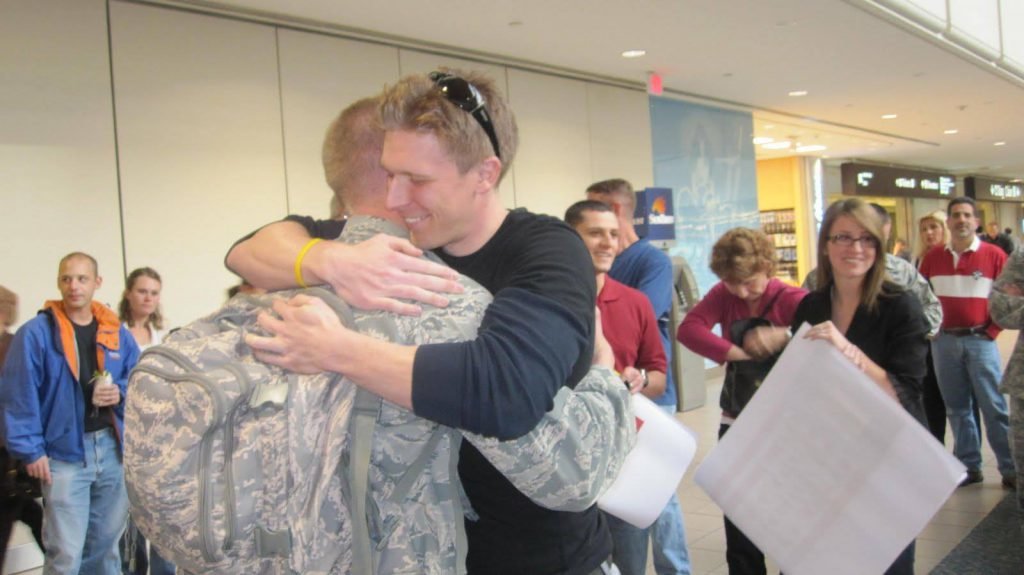 Why?
I was the first person in my family to hold my little brother after he was born.
I was only 4 years old at the time. But I remember how the doctor, who brought Drew out of the delivery room, reached down to take the Transformers toy out of my hand before placing my infant brother in my arms.
Decades later, Drew attended the US Air Force Academy, as I had. He was there at my graduation, when I was commissioned as a second lieutenant. Four years later, as a captain, I read the oath at Drew's commissioning ceremony. We always felt like we had a special bond because of that shared experience, to which so few of our civilian friends could relate.
I recalled those memories in the moments after Drew and I parted ways that night at Bagram Air Base. And I also wondered, darkly, if one of us would have to carry the memory of the last time he saw his brother alive.
This might sound dark or off-putting to those who have never been in combat or who have never sent a loved one off to war. But when I hugged my brother goodbye before he left for Afghanistan, four months prior to our meeting at Bagram, I also found myself working to emblazon that memory in mind, worrying in some instinctive part of my consciousness that it could be the last time I ever saw him.
I found myself doing something similar before I left for Afghanistan myself, making each farewell a complete one, with nothing left unsaid. Looming over every encounter was the specter of possibly never seeing that person again. This might be their last memory of me, I kept telling myself.
I found myself thinking how poetically perfect each one of these farewells would be if I did die in Afghanistan. Yes, it would be tragic, but how rare is it to have the time to say goodbye to everyone in your life? Anyway, like I said, unless you've sent someone off to war or gone yourself this all might seem overly dramatic and macabre. But that's how I felt, and I imagine I'm not only one who has had those thoughts.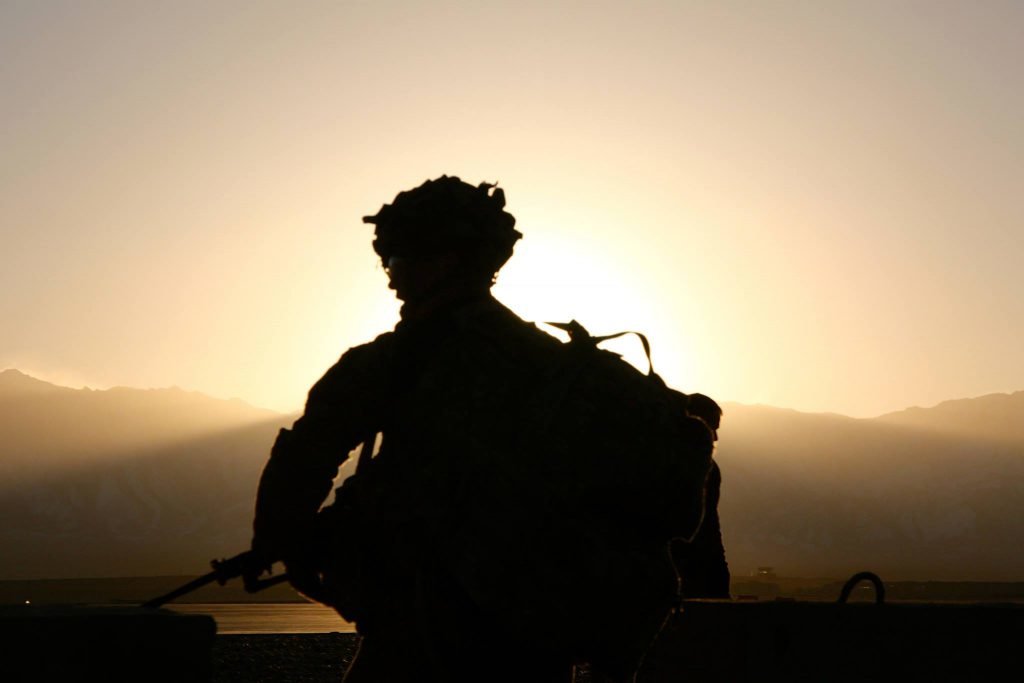 War does that; it makes you see things a little differently. It reminds you that everything is temporary, and you're never able to shake this feeling that everything you do in a war zone you might be doing for the last time.
It also evokes one word, over and over again in your mind: Why?
Why am I here?
Why is our country fighting this war?
Why can't we just say we've had enough and bring everyone home?
They asked "why" when we went to the academy, too. Why not go to an Ivy League school and make more money? Why not go to the University of Florida and have more fun? Why go to a school where they yell at you and make you march on Saturdays?
When Drew volunteered to deploy to Afghanistan again, there were many who asked him why.
Why put your life on the line when someone else could just as easily go and do it for you?
"There are people still fighting over there," my brother told me before he deployed. "I'd feel like I wasn't doing my job if I didn't go do something to help out the warfighters."
Jeffrey Martin, an Army veteran of multiple combat deployments, including Desert Storm and the 2003 invasion of Iraq, said it best.
"When the bullets are flying and shit starts blowing up, you're not thinking about any of that duty, honor, country bullshit. You're just thinking about taking care of your buddy next to you and making it out alive," Martin, who was an Army sergeant first class at the time, told me over lunch at Forward Operating Base Shank in Afghanistan in 2013. He told me this a few hours after we were almost killed by a Taliban rocket. The white phosphorus warhead exploded right over our heads, and yet neither of us had so much as a scratch. We should have been killed. It was a miracle we weren't.
However, I must confess that one glimpse of that famous thousand-yard stare in the eyes of someone with as much combat experience as Martin hammered home for me just how close I had come to dying that day. It also made me feel both mortal and immortal, all at once. War has a unique ability to conjure up such paradoxical emotions. It also imparts a particular wisdom on those who survive it.
"You better write home tonight to your family and tell them you love them," Martin told me on the day we nearly died.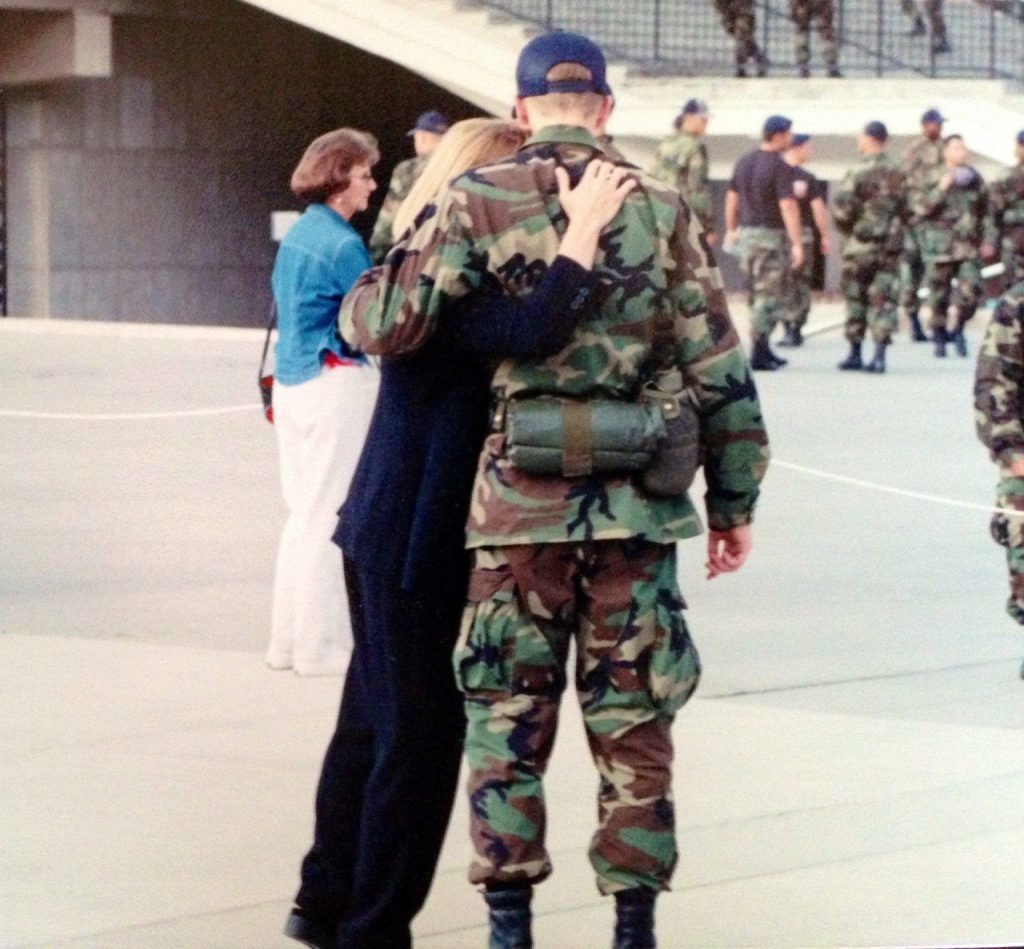 Waypoints
Holidays are perennial markers of time's passage through which we can take stock of how little or how much life has changed each intervening year. For that reason, this Thanksgiving I remember that American troops are still deployed around the world. Some are in combat zones, while others conduct training missions in allied nations, providing a valuable deterrent against military aggression.
For American military personnel, such deployments are no longer an interruption of normal life, but a predictable part of it. A recurrent marker of the passage of time as perpetual as the holidays. Active-duty American service members of my generation have spent their adult lives rotating between combat zone deployments. Yet, for their part, many of the younger troops can't remember the world before Sept. 11, 2001.
The last time the United States celebrated a true peacetime Thanksgiving was the year 2000. And this Thanksgiving, two decades later, thousands of American men and women remain in danger in distant war zones, spending months away from their homes and families, in service to a nation that has largely tuned them out.
Just think about the young soldier who's deployed to Afghanistan for Thanksgiving this year. She'll go to bed tonight, knowing that a Taliban rocket could come through the ceiling, killing her in her dreams. It happens.
After her tour is over, she'll come home, arriving late at night on some contracted airliner at one of the major hubs for returning troops like Baltimore International Airport. There's probably elevator music echoing in the late-night silence and some janitors waxing the floor as she waits in line to get her passport stamped and go through customs.
The next morning she catches a connecting flight home and maybe she has a boyfriend or a husband waiting to pick her up at the airport. He might even have a sign for her written in marker on a poster board. A few old-timers, maybe Vietnam veterans who never got their own welcome home, probably shake her hand as she waits for her bags.
That night, maybe she goes out to Chili's or Applebee's for a celebratory dinner. And that's it. She slides back into anonymity and normal life. It's like those months in Afghanistan never even happened. Except for that soldier, who will carry the memory of that deployment, and every other, with her for the rest of her life. And if she saw something terrible, she will always feel apart. It's the same feeling as having had too much sugar or too much caffeine. You always feel amped up, moving at a different speed than everything and everyone else, not able to really focus or connect to the rest of the world. You're not jealous of what everyone else has, only envious that they can so easily enjoy it. You feel like a foreigner, even in places that should feel like home.
Again, I return to the same question — why?
Why would she volunteer to go in the first place?
You see, the truth is, she didn't go to war for you, or for me, or to fight for freedom, or any of that.
The truth is, many Americans volunteer to go to war because they know others will go, and they won't let them go alone. They understand that there is a cost to be paid for our way of life — and they're willing to spend the unrecoverable currency of their youths on our behalf.
This holiday season, and in these troubled times, we should all be thankful for our nation's enduring ability to produce men and women who possess such admirable character.