Coming from a Mexican American family, Joshua Williams had always felt fortunate to have been born in America. He graduated from the Air Force Academy in 2007 with a major in foreign affairs studies and an emphasis on Latin America. He knew he wanted to share the skills the Air Force had given him in Latin America, a region he felt rooted in. But he also wanted to fly.
In 2013, with his flying career started, he joined the Air Force's corps of combat aviation advisers, who work inside the 6th Special Operations Squadron at Hurlburt Field, Florida.
"When I heard about the 6th SOS, I'm like, 'Wait, I can scratch my foreign area studies itch and fly airplanes? And do it in Spanish?' It was just a match made in heaven," Williams told Coffee or Die Magazine.
Combat aviation advisers are the Air Force's go-to experts for embedding with and teaching the air forces of other nations — who often have primitive or little flying history — how to fight. Generally pulled from midcareer NCOs and officers, CAAs are selected from 18 different Air Force career fields — from police to medics to pilots like Williams — to train foreign aviation forces or even carry out unconventional warfare missions.
To distinguish CAAs and their unique foreign internal defense mission, advisers began wearing brown berets in January 2018. The charcoal brown color signifies grit, hard work, and fertile soil, reminding the wearer to "look for potential where others see barrenness," according to Air Force Special Operations Command. Still, even with the introduction of the beret, many outside the Air Force — and many inside — know little about CAAs, who operate exclusively within the 6th SOS and its reserve counterpart, the 711th SOS.
"The 6th has always been this, almost a bastard child of the services, because nobody really knows what we do," retired Master Sgt. Travis Peterson told Coffee or Die.
After being selected for the 6th Special Operations Squadron in 2013, Williams was first assigned to South America, utilizing his intelligence, surveillance, and reconnaissance (ISR) skills to help train and advise the Honduran military on how to battle narcoterrorism. Later deployments took him to Afghanistan where he flew PC-12s, a fixed-wing ISR aircraft with cameras providing real-time video coverage of potential targets, allowing eyes in the sky to guide troops on the ground or even collect signal intelligence.
The 6th SOS was formed in 1944 as the 6th Fighter Squadron, part of the 1st Air Commando Group. Over the decades it has been deactivated and reactivated several times. In October 1994 it was redesignated as the 6th Special Operations Squadron and has existed as such ever since, operating today in Africa, Europe, the Pacific, and South America.
"When you see a brown beret, you know you're getting a tactical expert with sociopolitical savvy," Williams said.
The men and women of the 6th SOS live by a long list of "coyote rules": If you run with the pack, play by pack rules but keep your options open. If you're in a fair fight, you didn't plan it properly. When you hunt alone, stealth is your best hope.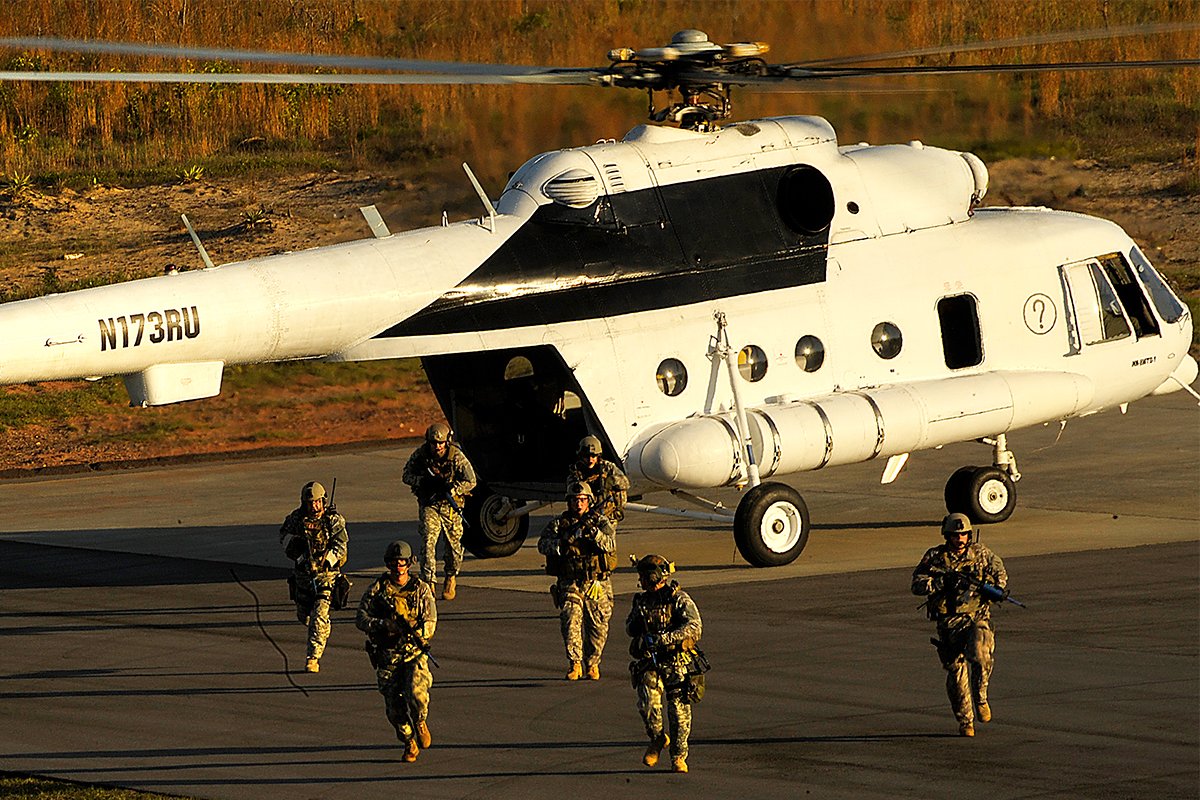 Peterson started his Air Force career as a door gunner and flight engineer before being selected by the 6th SOS around 2010, and helping the Afghan Air Force stand up its Special Mission Wing (SMW) in 2012. Known as "the triple seven," the Afghans assigned to the SMW were charged with supporting the counternarcotics mission in Afghanistan — since the drug trade has historically been a primary source of funding for the Taliban — and carrying Afghan commandos into and out of counterinsurgency and counterterrorism operations.
Advisers are trained to fly dozens of aircraft, including all models of the US Huey helicopter, Russian Mi-8 and Mi-17 helicopters, the Thai PC-6 Peacemaker, the Jordanian Longsword-AT-802, the Afghan PC-12, and several C-130 models. Peterson was dual-qualified in Black Hawks and Mi-17s, the latter of which the SMW outfitted with "fast ropes" to allow soldiers to descend anywhere from 10 to 90 feet to the ground.
"The Mi-17 has been my baby," Peterson said. He's crashed twice in it, the first time during a surveillance mission and dropping from about 400 feet in the air. But he's walked away both times. One of his favorite parts of flying in the 6th was the freedom to modify aircraft to suit the mission without having to go through an arduous approval process.
"So if I want to put a minigun on an Mi-17? Well, then I put a minigun on an Mi-17," he said.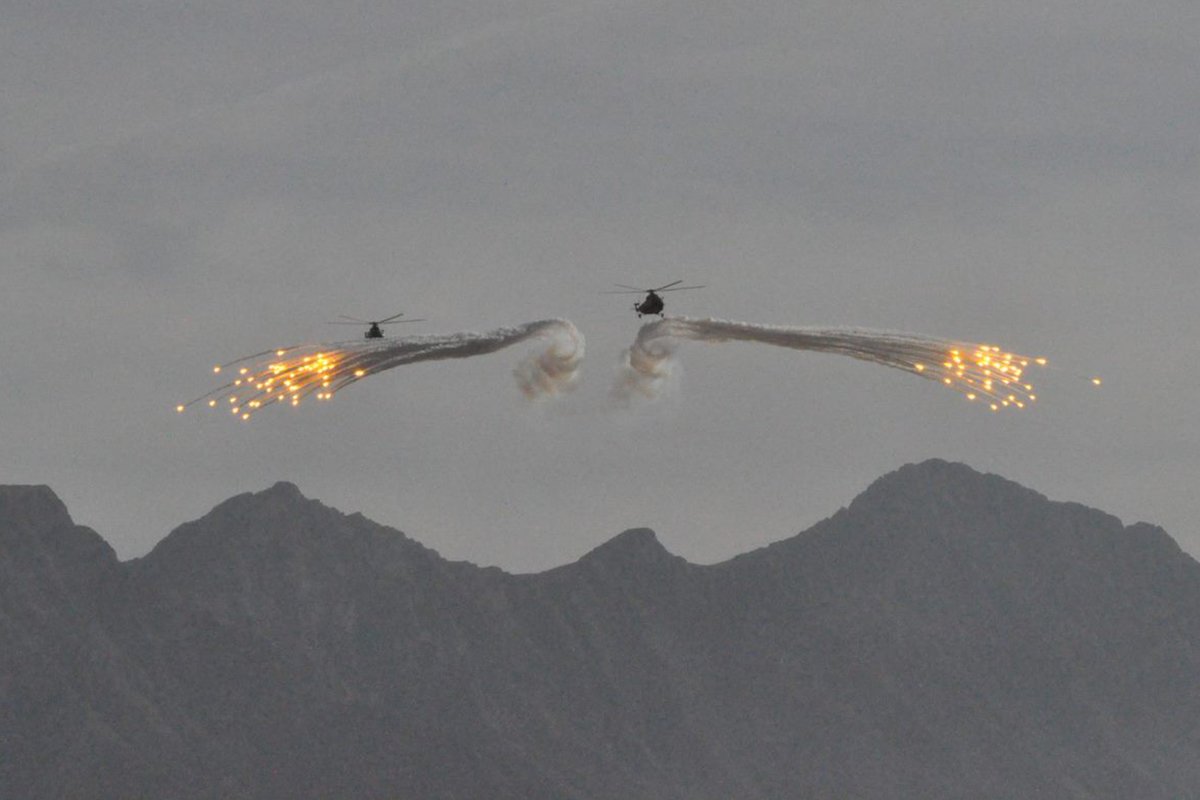 All CAAs must complete a grueling 12- to 18-month training program with a heavy emphasis on foreign language skills and knowledge of the cultures represented by US partner nations.
"The training that you are able to receive at the 6th is just amazing," Peterson said. "If you want to go to sniper school, you're going to a sniper school. If you want to go to high-angle rescue school, you're going to. You get to select additional schools on top of your pipeline to make yourself a more advantageous partner when you do go downrange, whether it's with a SOF team of any branch or embedded with coalition forces."
Their operations aren't just a one-and-done deal; CAAs often return year after year to continue bolstering other countries' military forces, developing rapport and often camaraderie with their foreign counterparts.
"Those guys are friends," Williams said. "We keep in contact with almost everybody we've ever worked with."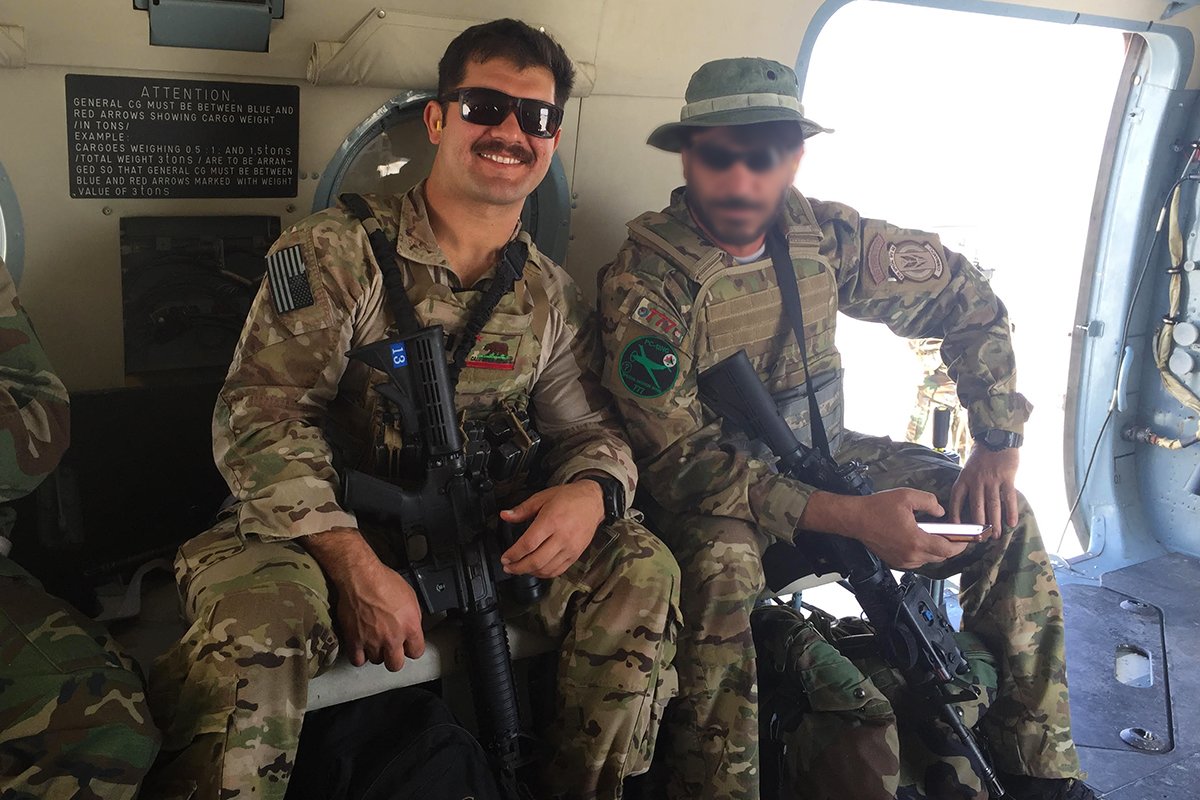 After Honduras, Williams also deployed to Afghanistan with the 6th SOS in 2014 and 2015, when call signs like King Kong, Big Foot, and Toofan — Urdu for "tornado" — had become prevalent throughout Afghanistan for referring to SMW units.
Because they were so skilled, Williams said, his foreign teammates were targeted for assassinations, sometimes as often as weekly.
Once, suspected Taliban members rolled by on motorcycles, smacked an improvised explosive device onto his teammate's car, and took off. The man ripped the IED off and threw it up in the air where it exploded, Williams recalled. In other instances, his friends and comrades weren't so lucky.
"[The enemy] knew that our guys were special," he said. "They knew those call signs: the Toofan, the Big Foot, the King Kong."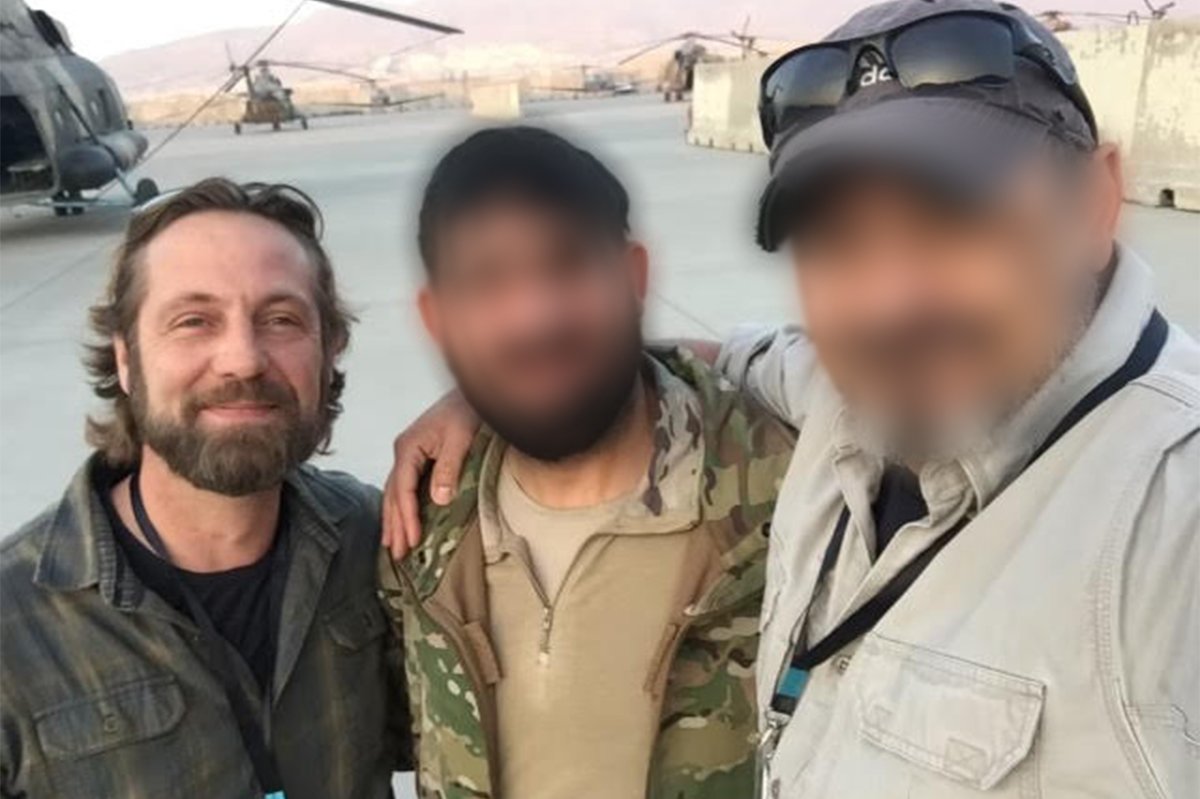 "We created something beautiful and glorious, this kick-ass unit that can go and do counterterrorism and counterdrug missions on their own," Peterson said, adding that the 6th turned the SMW mission over to the Afghans "with very little support" around 2015, giving them the agency to seek out targets.
Peterson fell in love with the SMW from day one, primarily because of the relationships he built with his Afghan partners.
"These guys have been to my house, they come and visit, and one guy actually learned to swim in my pool," he said. "They watched my kids grow up and I watched their kids grow up. They became family to me."
But the deep connections that allow CAAs and their foreign counterparts to work so effectively together can end in heartbreak. In March, a suspected rocket-propelled grenade attack from insurgents took out the helicopter of Peterson's best friend Rahimi during an extraction of wounded commandos near Ghazni. Everyone on board died.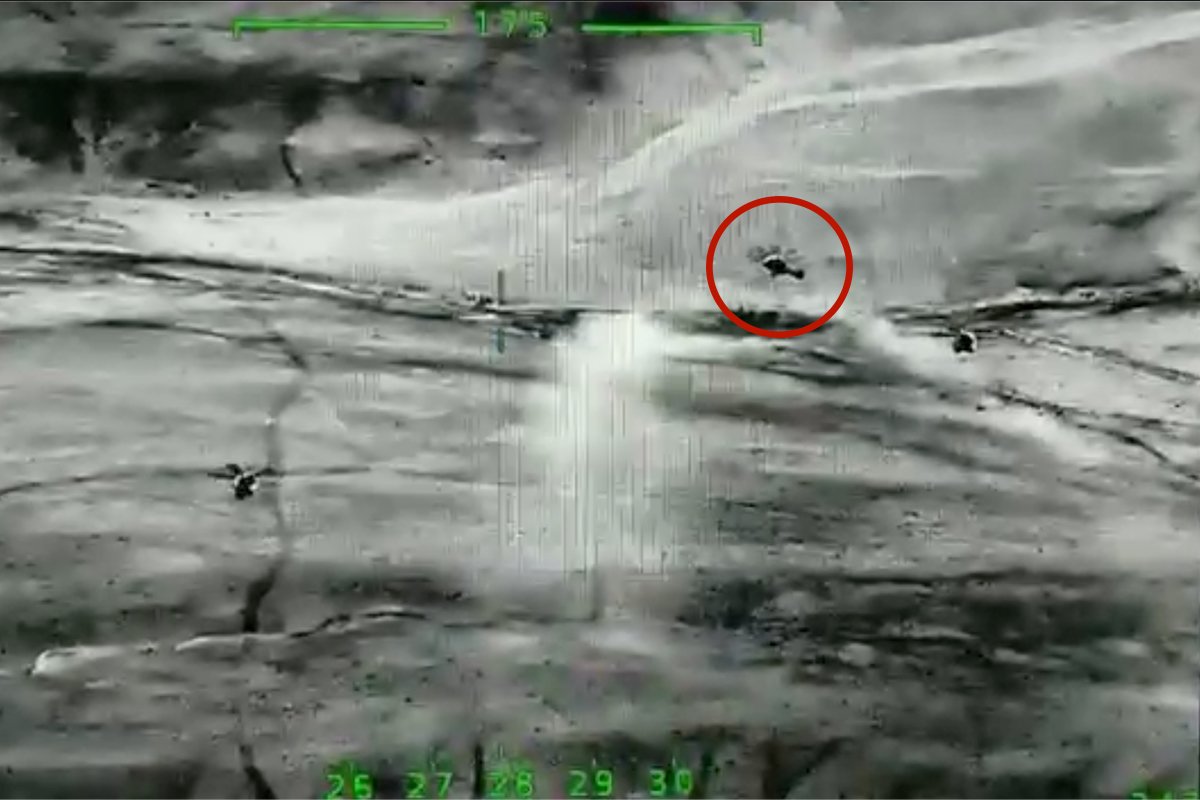 "I've lost more Afghan brothers than I have Americans and coalition [troops] in this war," Peterson said.
Since the US left Afghanistan in August, the stress of knowing former allies are being hunted has taken a toll on many veterans' mental health, especially those in special operations who worked closely with Afghan commandos. Many, like Peterson and Williams, have continued working to save their friends months after the withdrawal.
"CAAs, we just don't stop," said Williams, who left the 6th about two years ago and now works as an airline pilot. "We didn't show up and have as much success as we've had because we were pretending to give a shit. We really did care. And I won't stop until the last family member is out of there."
Despite the heartbreak, Peterson and Williams smile when they look back at their time as CAAs.
"We're trying to build up all these countries around the world where we see some extremist activity to try to create a system that won't let that extremism proliferate throughout the country," Williams said. "I see it as one of the most important anti-war war jobs there is."
Read Next: