Author Nathan Gorenstein reverently respects the subject of his second book, The Guns of John Moses Browning: The Remarkable Story of the Inventor Whose Firearms Changed the World.
Browning's pioneering designs and development of modern automatic and semi-automatic firearms made him one of the most successful firearms designers of the 19th and 20th centuries. Gorenstein's exploration of the man's life and legacy is a meticulous, if not always a mesmerizing, documentation of shooting devices and the man who conceived of their development.
"His genius lay in imagining new machines — which is what a firearm is," Gorenstein writes. "As Henry Ford was to automobiles and Thomas Edison was to electricity, Browning was to firearms, and his inventions had similar world-shaking influence."
Unlike Ford and Edison, Browning "sought no publicity," and his reticence presents a challenge to the book's author and reader a century after Browning's death. The man who changed the way guns worked barely ever changed his expression. Gorenstein's work is a biography of a man without a personal life loaded with ammunition for action-packed storytelling. In Gorenstein's presentation, Browning was preoccupied with "the mechanical ingenuity of his inventions."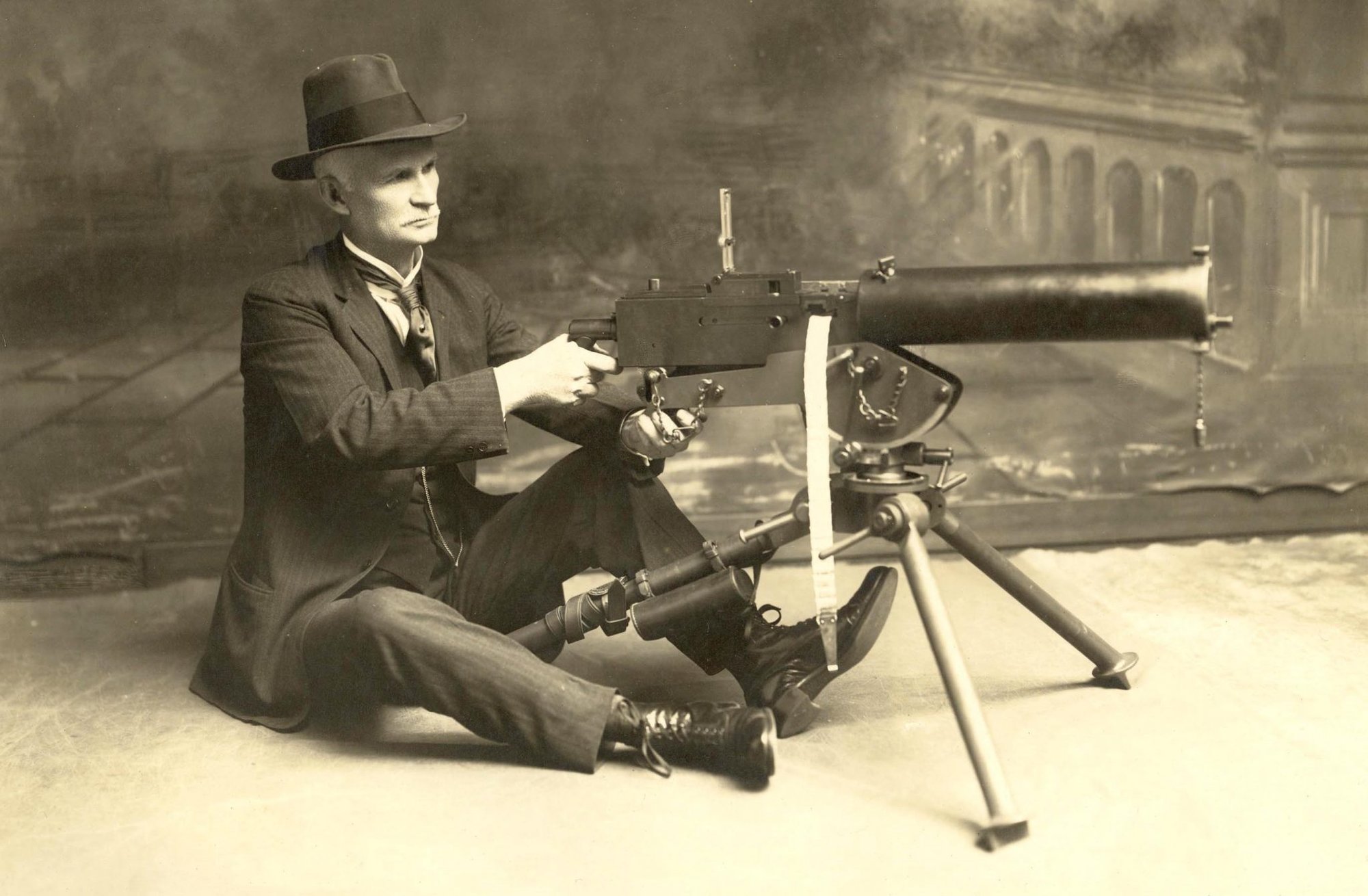 Born in 1855 as one of 22 children of a Mormon man with three wives, Browning makes his first gun at age 10. "You're going on 11," his father says. "You can't make a better gun than that?" At 15, Browning drops out of school in Ogden, Utah, after one teacher "is said to have told John he'd exhausted his instructors' store of knowledge."
Without further formal study, Browning creates ideas that later fill gunmakers' plants and merchants' shelves with design after design of better and better rifles, pistols, shotguns, and machine guns produced by brands such as Winchester, Colt, Remington, and Savage — and Fabrique Nationale (FN) in Europe.
Browning is not widely known in the US, but Europe recognizes his arms. His 22-ounce pistol is "le browning" in France and the "browning" in England and Germany, and sales peak at 724,000 in 1914. Browning spends months at a time at the Colt and Winchester factories in Connecticut, and he also visits partner Fabrique Nationale's factory in Liège, Belgium, often.
"What he proposed, FN was likely to build," Gorenstein writes.
The inventor who, with his brother and business partner Matt Browning, learns how to speak "proper" English for his meetings in New England also teaches himself how to speak and read French. Belgian workers call him le maître ("the master"), and an FN company publication notes the 6-foot, 2-inch Browning's affinity for wrapping himself "in a cape and wearing a wide-brimmed hat."
With half-brother Ed Browning at his side in the Ogden workshop, Browning develops "machines that went on to arm the American Army in the greatest war of the century." Among them are the .30-caliber machine gun and the Browning Automatic Rifle ("created off the shelf in Ogden").
Gorenstein says 510,000 of Browning's 1911 pistols saw "wide service" in World War I and that T.E. Lawrence, "the one from Arabia," owned two Colt 1911 pistols.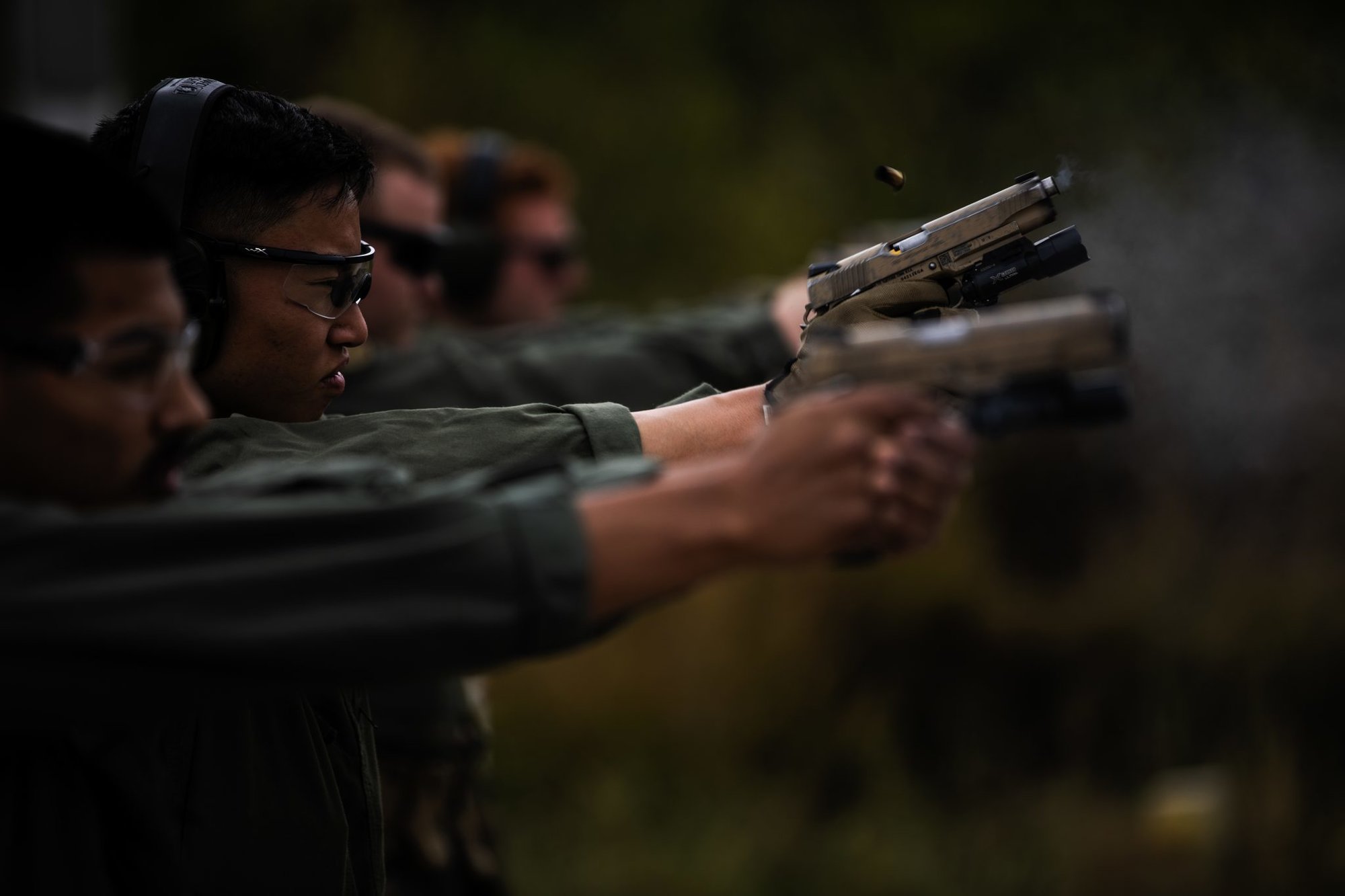 "But it was Corporal Alvin C. York whose combat record led the gun to popular fame" after York's actions in France in 1918 brought death to German soldiers and a Medal of Honor to the 30-year-old from Tennessee.
After noting Browning's 1926 death, the book continues with 40 pages of examples of his impact on firearms and warfighting. The author describes the courage of Medal of Honor recipient and eventual movie star Audie Murphy and his success with a Browning M2 .50-caliber machine gun — known affectionately among military members as the Ma Deuce — in World War II.
"Smashed by artillery fire and riddled by Murphy's machine gun, the German advance faltered and collapsed" in Alsace province, France, in 1945.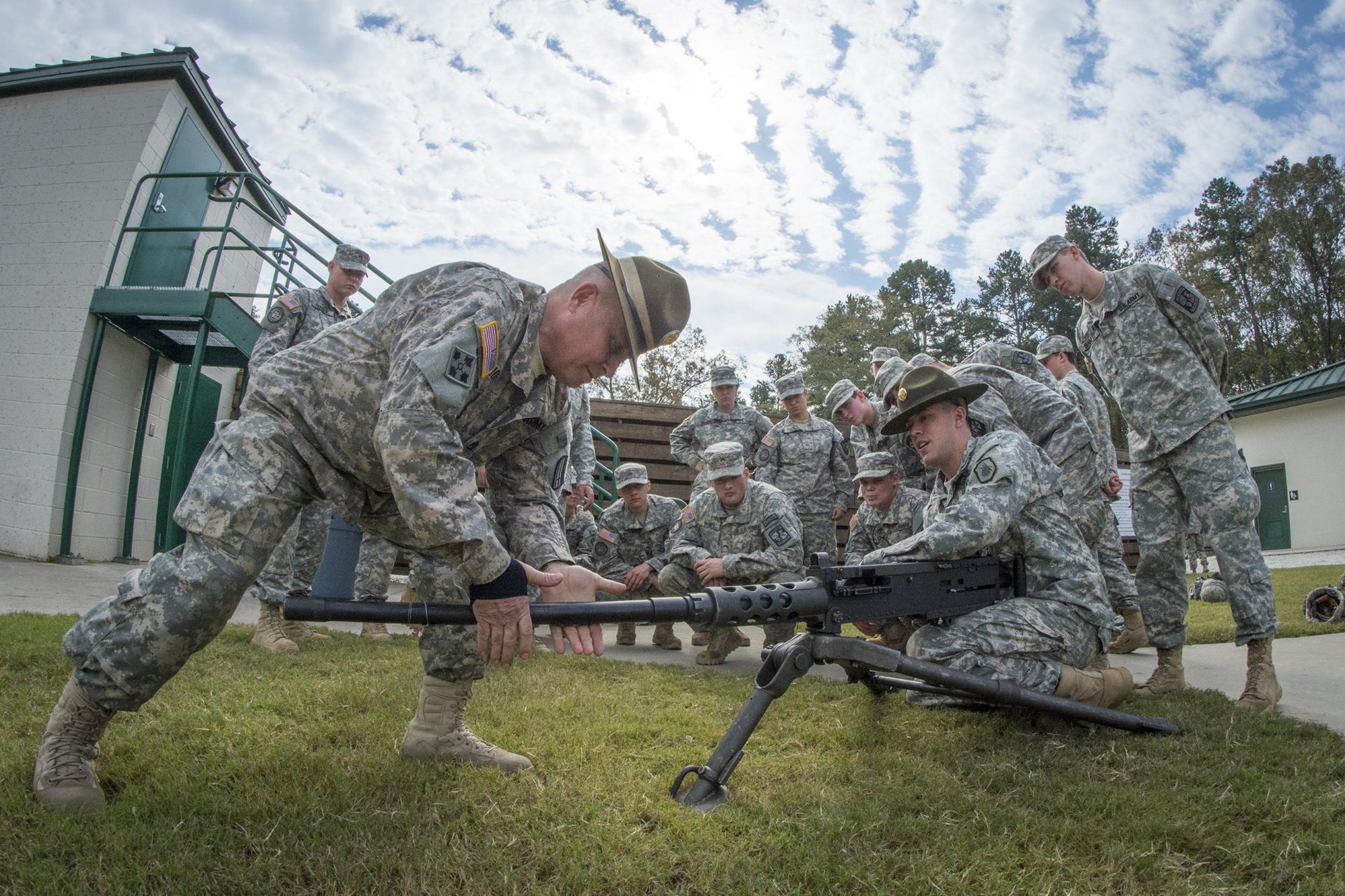 "Every American fighter plane and bomber — numbering nearly 300,000 by war's end — was armed with Browning machine guns," and "on the ground, four of America's seven major infantry weapons were Browning inventions."
Browning's creations continue to trigger sales and respect for the inventive mind that always "figured out a simple, elegant way to accomplish a complex task."
Today, Gorenstein writes, "about 50,000 Browning M2 machine guns remain in use by the American military," and nearly 2 million were made in World War II alone. "Total worldwide production is now estimated to be 3 million, and it is used by some 100 nations."
---
The Guns of John Moses Browning: The Remarkable Story of the Inventor Whose Firearms Changed the World by Nathan Gorenstein, Scribner, 336 pages, $28
Read Next: 5 of the Most Hilarious Shootout Scenes in Movie History