A pair of Hillsborough County Sheriff's deputies followed the sounds of moans inside a burning Florida home to find and save a trapped 9-year-old boy.
"Hearing that someone was inside intensified things," said Deputy Kevin Reich, the first lawman on the scene at the Thursday, May 19, blaze in Seffner, in an email to Coffee or Die Magazine. "I know that every second counts in these situations."
Reich's body-worn camera captured him dashing into the home, where he first found the boy's mother, Karen McGinnis. The deputy shattered a window, and then the mom tried to point to where her child's bed was located.
Deputy Alexander Maldonado arrived a minute after Reich did and joined the hunt for 9-year-old Owen. Maldonado told Coffee or Die the smoke swirling through the house was so thick that they tried to use their flashlights to see.
They called to the boy to raise his hand and "Come to the light!"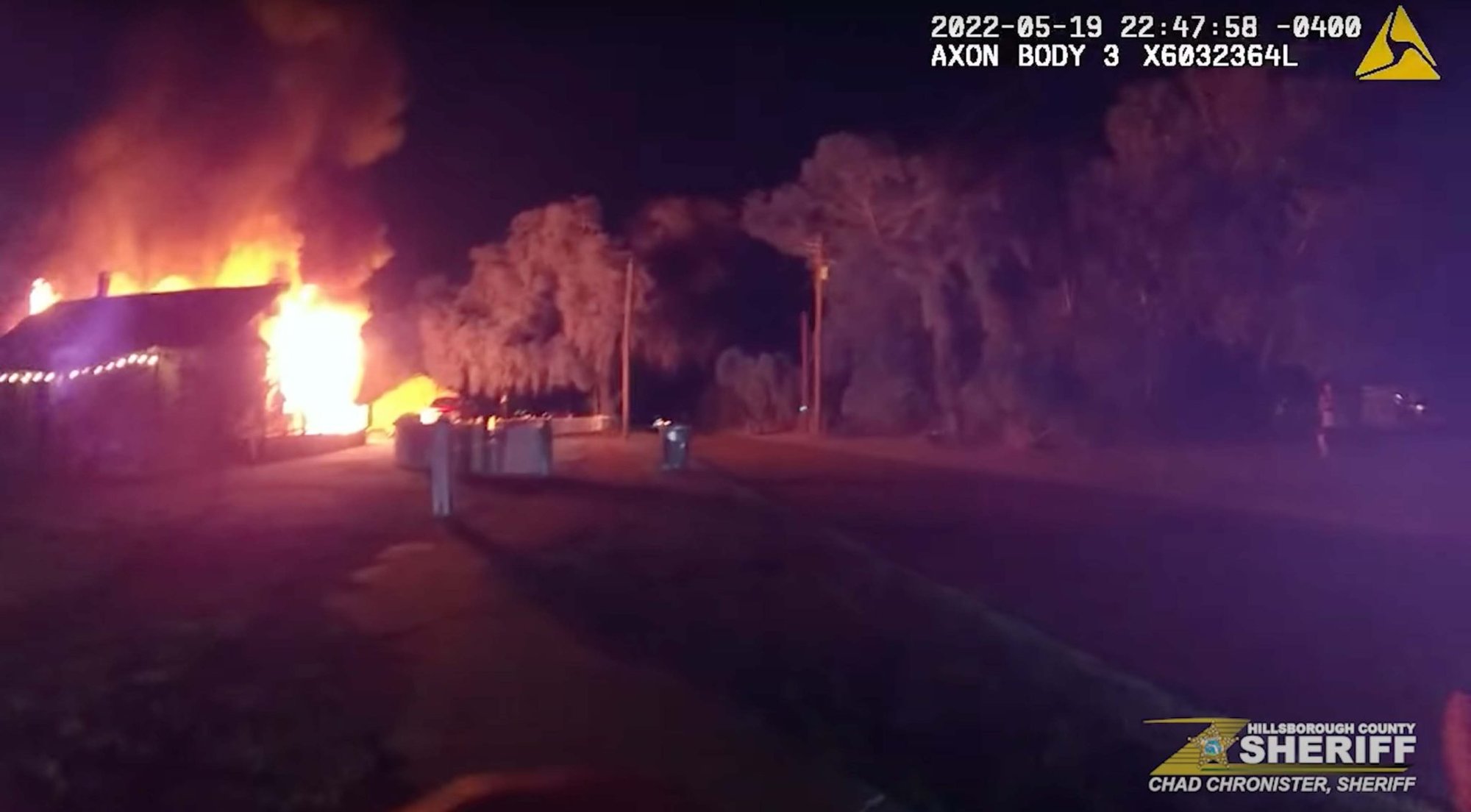 "We were trying to get him to come as close as possible to the window so we could go in and grab him if needed," Maldonado said.
Finally, they heard him start to groan, "so we knew that he was alive and somewhere in that room," Maldonado said. "It was just a matter of where."
They now knew generally where he was, but the growing flames inside the house made a direct sprint to Owen's bedroom impossible. So Reich rushed outside and began looking for a way into the room through a window or door, but the deputy wasn't having any luck.
Then he moved back to the side windows, and suddenly, Maldonado spotted Owen's raised arm. The deputies quickly grabbed the boy's hand and yanked him through the window.
"It was a feeling of relief and happiness to get him out of the house and as far away from the smoke and fire as possible," Maldonado said. "At that point, we just wanted to get him over to paramedics and let them do what they're trained to do."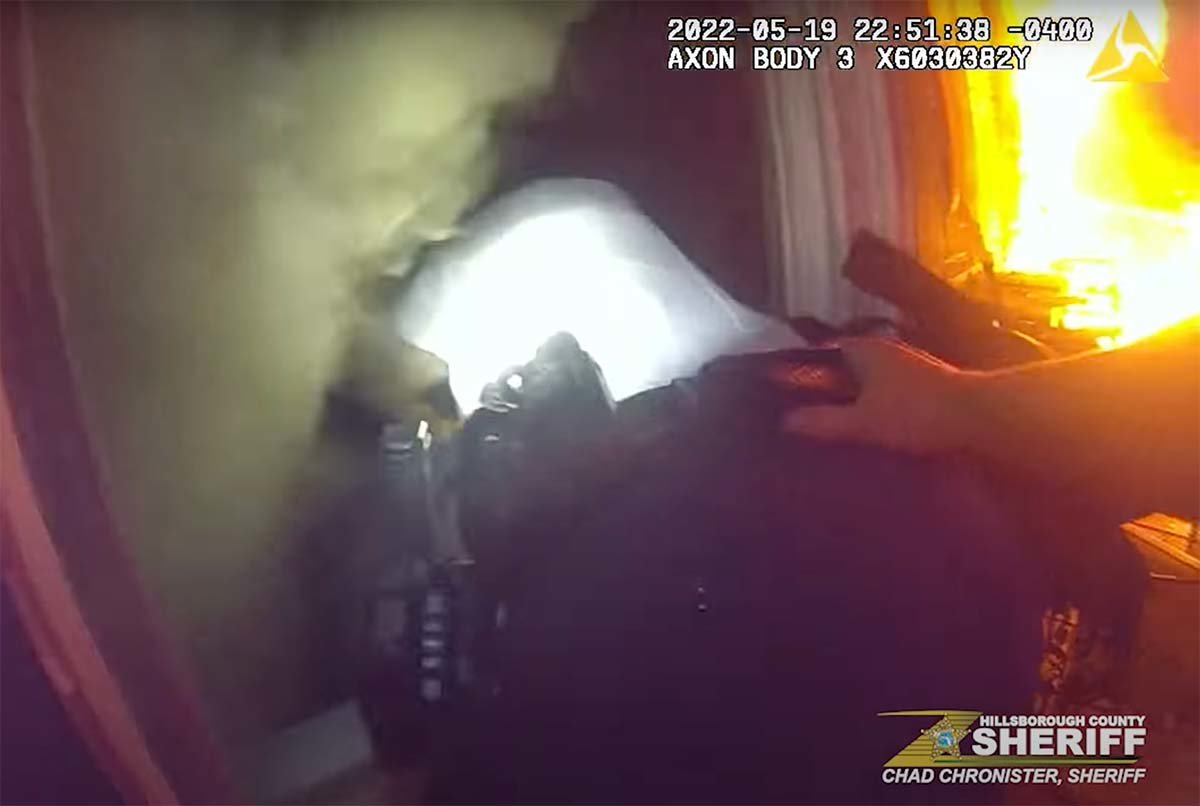 The deputies carried Owen to the sidewalk and rolled him on his side in a recovery position. Hillsborough County firefighters assessed the boy before placing him on a stretcher. He was rushed to Tampa General Hospital, where he remains on a ventilator after inhaling black soot and suffering severe burns.
The two deputies accompanied Sheriff Chad Chronister for a Monday visit with Owen and his mom in the hospital.
The deputies told Coffee or Die they began their law enforcement careers in early 2020 and had never experienced a 911 call like that rescue.
"All we can do is rely on our training and use it to help us make the right call," Reich said. "I'm thankful we were able to get the child safely out of the house. I hope he's able to make a full recovery."
Read Next: