For at least 109 seconds, the night turned orange as a towering blaze closed over the firefighters.
Captured in a video shot Sept. 10 from inside the cab of a truck, at least two men can be heard screaming obscenities, shouting directions, and begging to survive California's Antelope Fire swirling around them.
"Get on that road," an unknown passenger yells, though whatever road left was washed in flame.
"I'm trying," the driver replies as pillars of fire 10 stories high light the night.
They pass what looks like a stalled vehicle.
"We might've just lost some people," one of them says. "I think everyone burned over."



View this post on Instagram










"Burnover" is one of the most terrifying terms a firefighter can utter. It occurs when a wildfire prevents escape and those trapped in it have no choice but to hide under emergency fire shelters.
Fire shelters are a last resort, and those in them pray the flames will leap over them quickly; otherwise, they'll die.
It's unclear whether any crew members experienced burnover in this inferno.
Federal authorities haven't released any reports of missing, severely injured, or dead firefighters tied to the Siskiyou County blaze that's scorched 145,204 acres of woodland since lightning struck there on Aug. 1.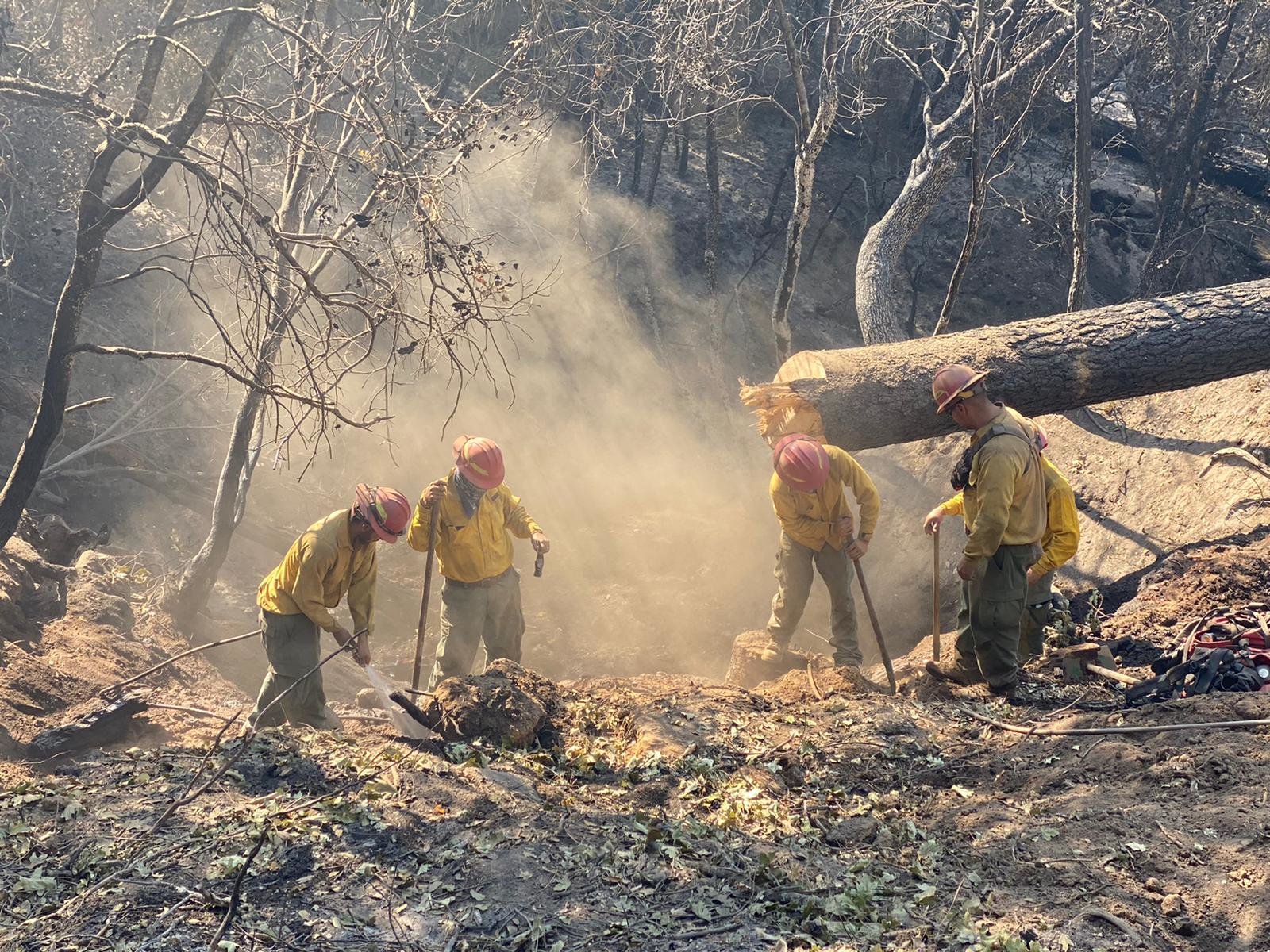 First acquired by The Weather Channel, the video quickly went viral on social media Thursday, Sept 16.
US Forest Service spokesperson Adrienne Freeman confirmed to Coffee or Die Magazine that the footage seemed genuine and was filmed by one of the crews battling the blaze inside the Klamath National Forest.
Freeman said federal investigators launched a facilitated learning analysis for rescue teams to learn more about the nearly tragic episode and prevent it from happening again.
She said fire conditions from Sept. 8 to Sept. 11 were especially dangerous.
The blaze grew by 40,000 acres during that span, with fuel ignition measured at 100%. That means a spark alighting on any flammable material will cause the material to erupt in fire.
"The weather conditions were very, very windy and they had this major northeast push," Freeman said.
Since early August, she's counted one casualty, a firefighter who sustained a minor burn on a hand. But the firefighter returned to work the next day.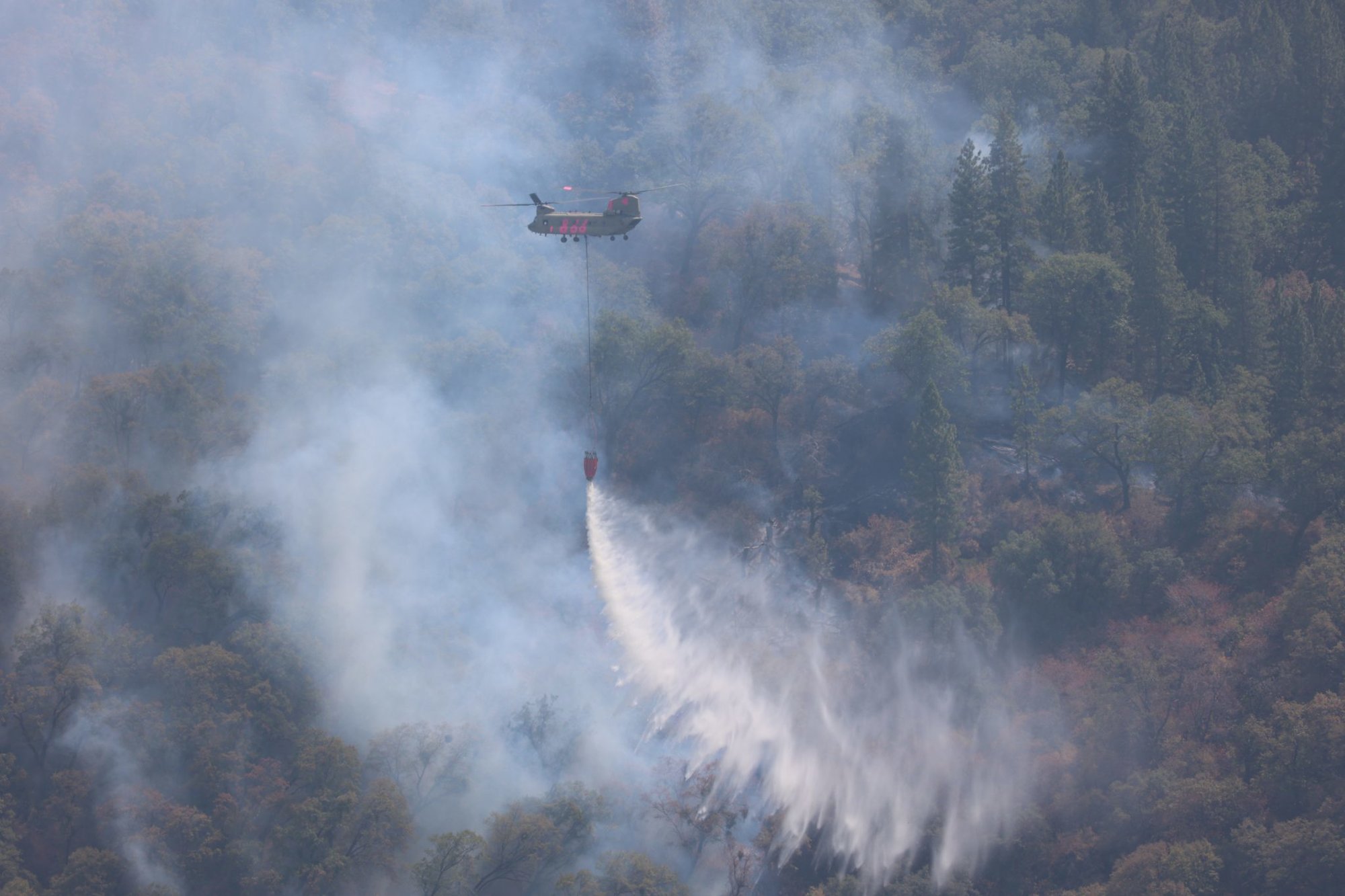 The fire also claimed at least one water tender truck and several fire engines, although officials continue to assess the extent of damage to equipment.
"Resources across the board are stretched really thin this year" because so many big and active fires keep sweeping the Western states, Freeman said.
Wildfires have consumed nearly 2.3 million acres in California this year, destroying 3,050 buildings, according to the California Department of Forestry and Fire Protection.
US Forest Service officials estimated that 73% of the Antelope Fire had been contained by the 787 personnel fighting it.
But the weather isn't cooperating yet.
Forecasts call for increasing southwesterly winds Friday afternoon, some gusting to 30 mph, with low relative humidity.
Those conditions will keep juniper logs burning. But meteorologists predict some help on Saturday, when rain is expected to fall and temperatures to plummet 20 degrees.
Read Next: