The crew of an Air Force C-17 flying out of Kabul in the early hours of the mass evacuation last summer acted properly and within "applicable rules of engagement" by departing the airport rapidly, even though human remains were found in the plane's wheel well when it later landed, the Air Force said late Monday, June 13.
The finding clears the crew of the flight, Reach 885, of legal wrongdoing and concludes investigations by the Air Force's Office of Special Investigations and several legal investigations.
The flight occurred on Aug. 16, 2021, the day that stampedelike crowds overran the flight line at Hamid Karzai International Airport in Kabul as thousands of Afghan civilians fled from the rapidly approaching Taliban. Widely circulated videos from that day showed C-17s operating at the airport in perilous conditions, surrounded by civilians. One such video showed a C-17 taxing toward a takeoff surrounded by a mob of hundreds of Afghans and other civilians running alongside the plane, with several visibly clinging to the plane's wheel wells. Another video, taken just off the end of the runway, appears to show a person who had apparently been clinging to the plane dropping from several hundred feet as the plane climbs away.
Another C-17 that left Kabul the night before, on Aug. 15, was said to have been carrying 800 passengers.
An Air Force spokesperson did not confirm on Monday if the aircraft with human remains was one of the C-17s caught on film, though several civilian flight trackers of the time pegged Reach 885 as a plane from Joint Base Lewis-McChord famously seen taxiing through a mob in the video below.
In a statement, Air Force spokeswoman Ann Stefanek said the crew "was in compliance with applicable rules of engagement specific to the event and the overall law of armed conflict."
The finding, Stefanek said, combined the investigations of staff judge advocate offices of both Air Mobility Command — which oversees most C-17 operations — and US Central Command, which was in charge of US military operations in Kabul and Qatar.
"This was a tragic event and our hearts go out to the families of the deceased," Stefanek said. She did not say how many people were killed in the incident, describe the remains, or provide any identification of them, including gender or nationality.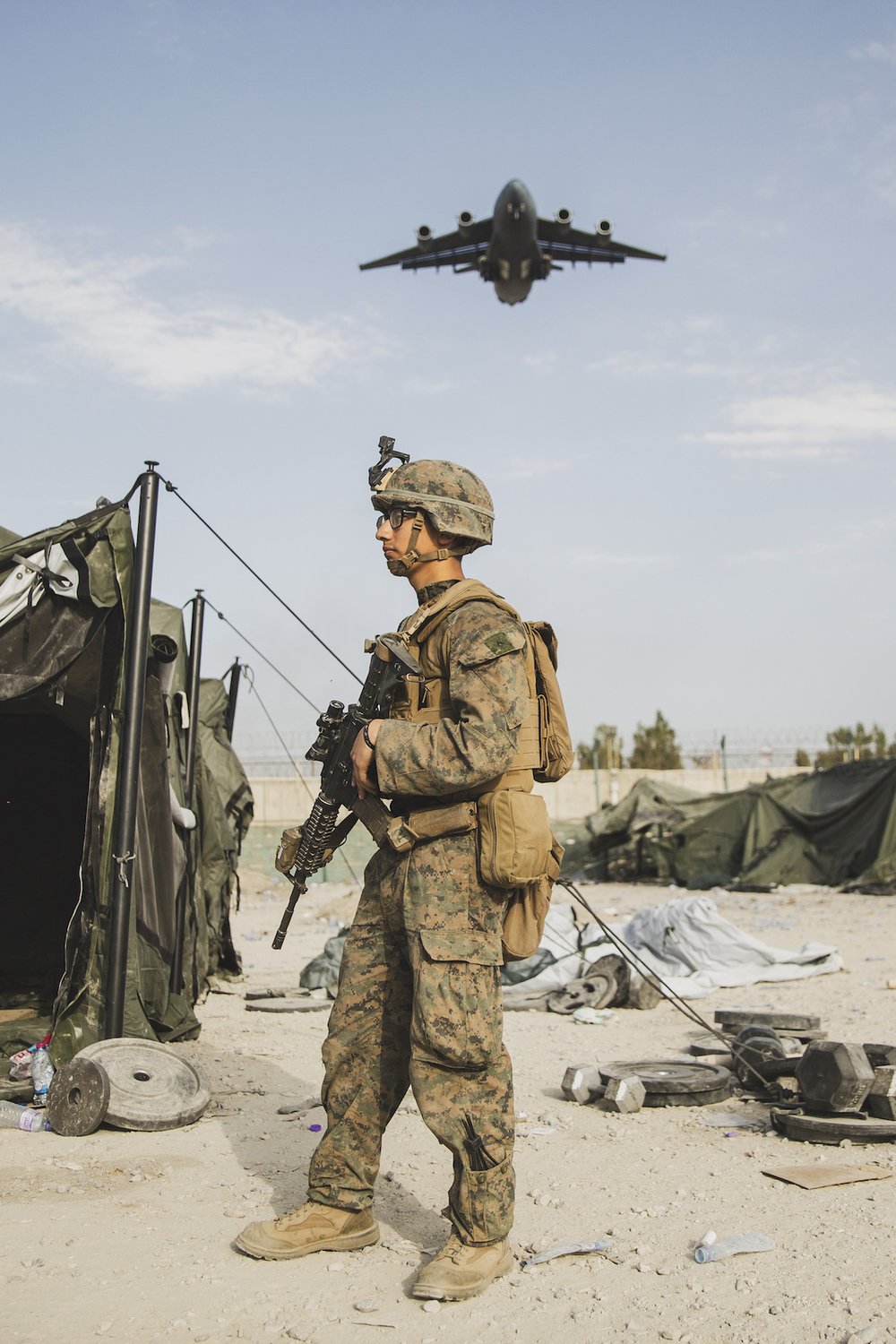 "The aircrew's operational leadership also reviewed the details of the mission and concluded that the aircrew had acted appropriately and exercised sound judgment in their decision to get airborne as quickly as possible when faced with an unprecedented and rapidly deteriorating security situation," Stefanek said. "The aircrew's airmanship and quick thinking ensured the safety of the crew and their aircraft. After seeking appropriate care and services to help cope with any trauma from this unprecedented experience, the crew returned to flight status."
Read Next: