LULING, La. — Join the Cajun Navy and see … Luling?
After Hurricane Ida mauled this St. Charles Parish community on Sunday, the New Orleans-based nonprofit Cajun Navy Relief set up its field headquarters here.
The mission: Save lives, aid first responders, distribute supplies.
"We are clearing roadways for the fire department to be able to get through," Cajun Navy Relief president Colleen Udell told Coffee or Die Magazine on Wednesday evening, Sept. 1.
"We work with local officials as far as water rescues and chainsaw operations."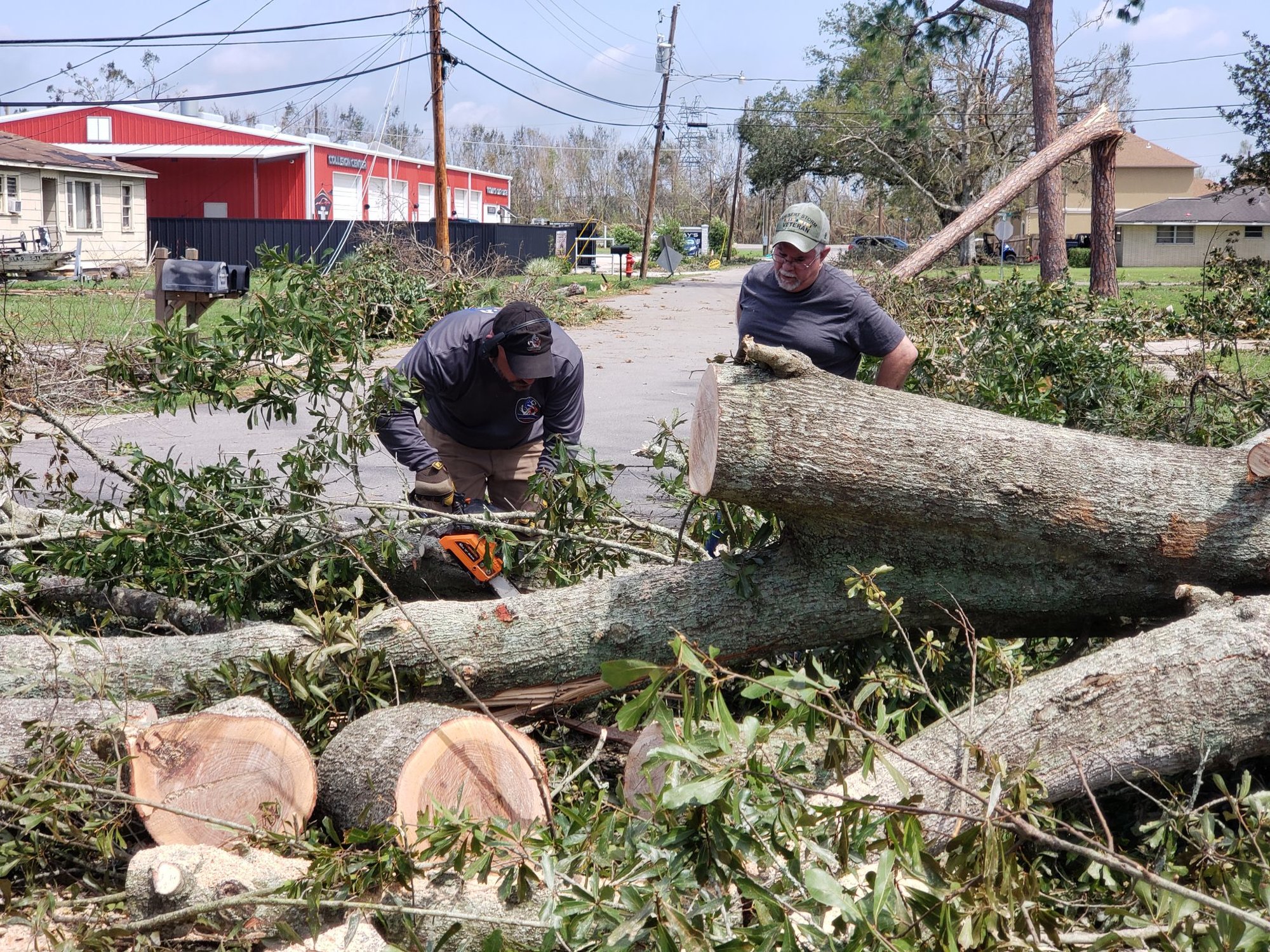 Luling is squeezed between Lake Cataouatche and the south bank of the Mississippi River. Across the river lie the towns of Destrehan in St. Charles Parish and LaPlace in St. John the Baptist Parish.
On a map, it all looks like a trapezoid bisected by the blue snake of the river, hemmed in by lakes. It's home to nearly 89,000 people, 34 schools, and four hospitals.
When flash floods from Hurricane Ida washed across the area on Monday, the National Weather Center told everyone to flee to higher ground — but those who couldn't make it relied on the US Coast Guard, local first responders, and Cajun Navy volunteers to rescue them.
More than 2,000 rescue requests deluged Cajun Navy Relief, Udell said.
And she can't even count the number of calls the charity received for food, water, and other essential supplies.
"We haven't seen this since Hurricane Harvey in 2017," Udell said.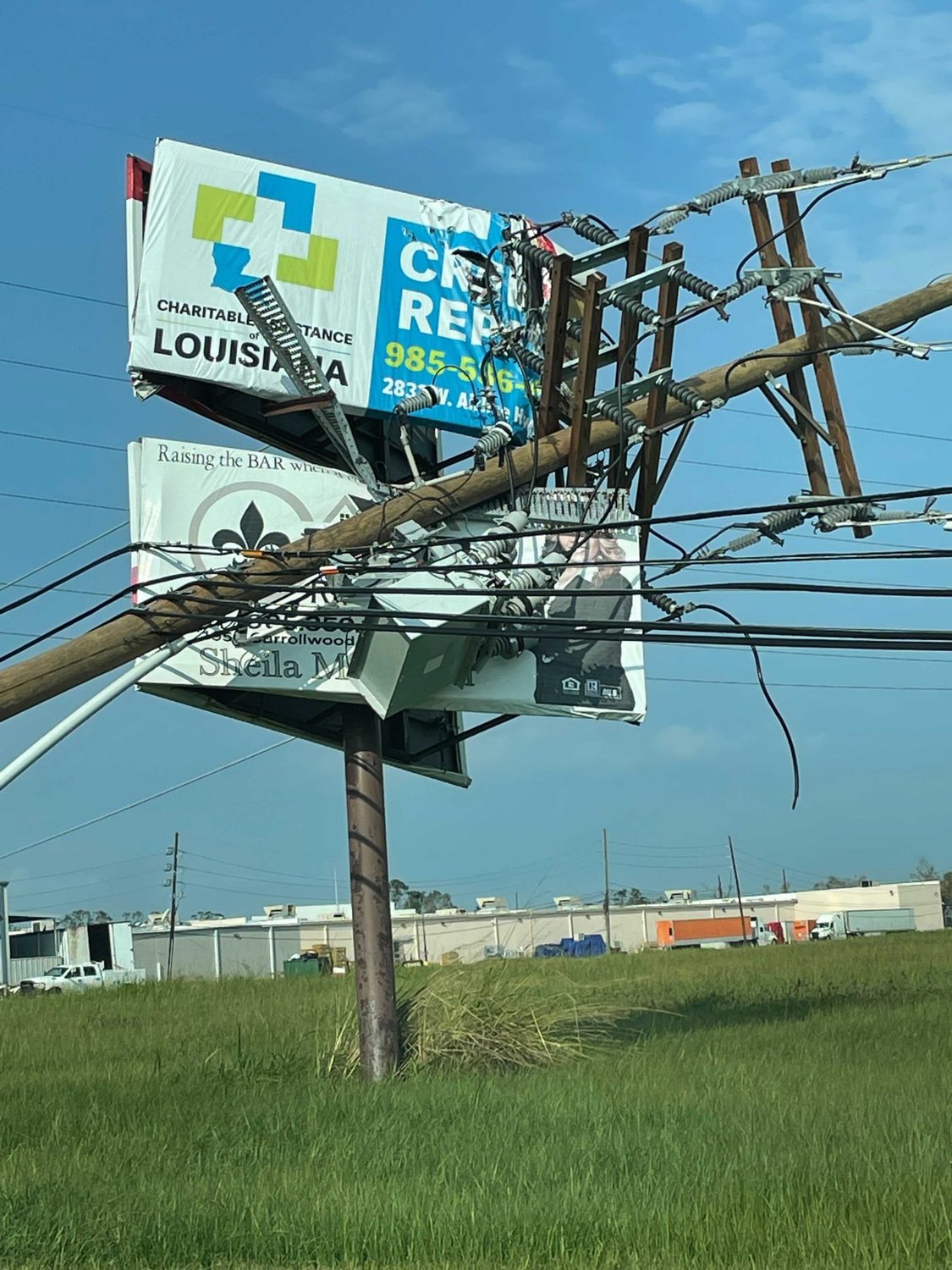 Udell told Coffee or Die on Thursday that the organization has more than 150 volunteers on the ground, more than that helping behind the scenes, and more on the way.
But they're not running many rescues now.
After the waters ebbed, they turned to the recovery phase of operations — hacking through roadways clogged with downed trees and feeding the hungry.
The Cajun Navy moved inland, where volunteers confronted splintered barns, crying neighbors returning to destroyed homes, snapped power lines, and no food in people's pantries.
Udell's unpaid volunteers work with World Central Kitchen, a nonprofit started by celebrity chef José Andrés, to provide hot meals to Luling and the surrounding communities.
In the universe of nonprofits, that's like a minnow swimming with a whale.



World Central Kitchen garners nearly $29 million in annual contributions, according to the organization's most recent charity tax filings with the IRS.
In its 2020 filing, the last on record, Cajun Navy Relief tallied $60,260.
Udell runs a tight ship, but she's proud of the work her volunteers do and says hurricane survivors appreciate them.
"They're very grateful for us, very thankful," Udell said.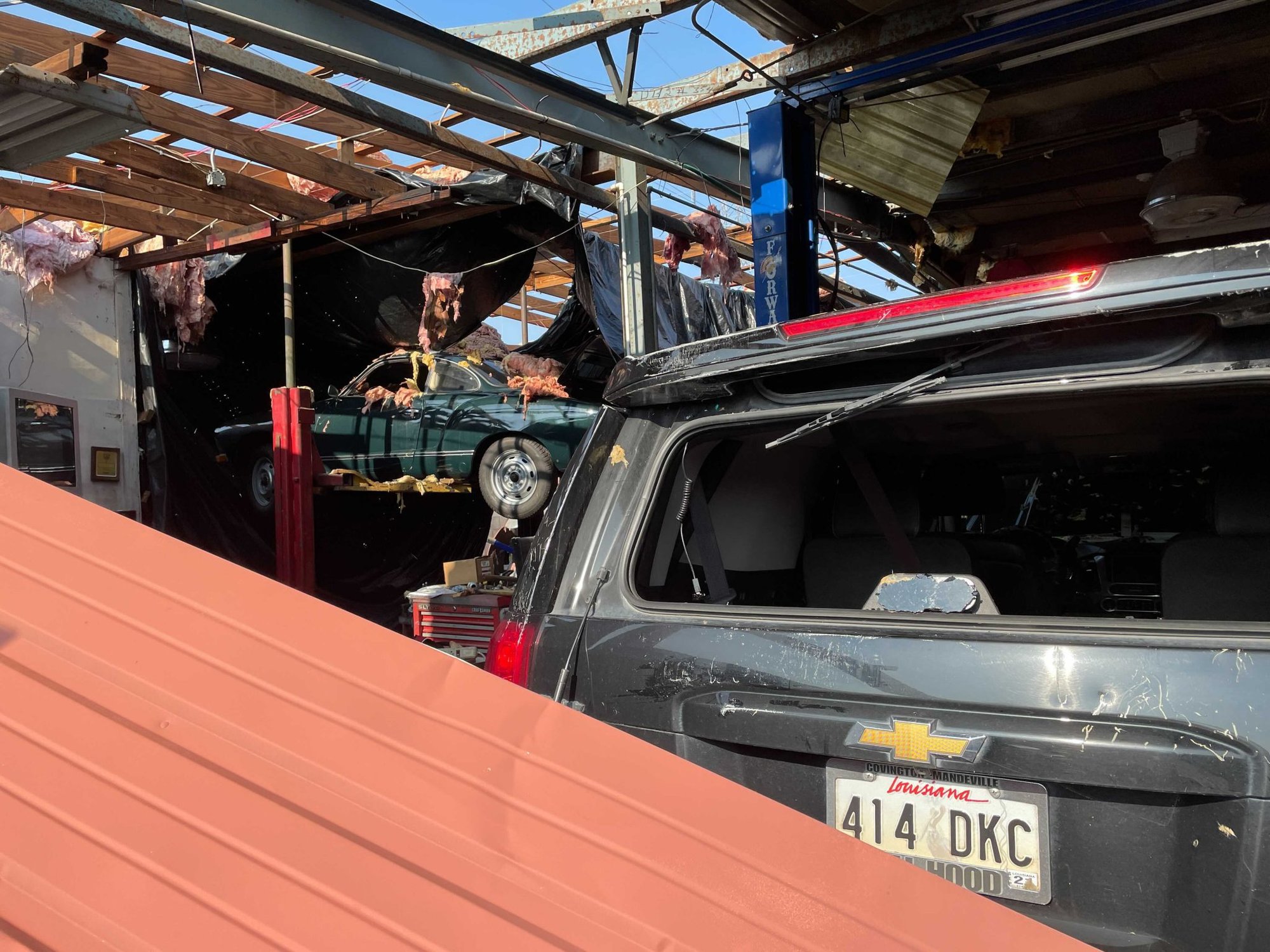 But Udell's charity isn't the only Cajun Navy fleet sailing these troubled waters.
The IRS lists four charities founded over the past five years with "Cajun Navy" in their titles. Three are headquartered in Louisiana, one in Colorado.
The largest is the Baton Rouge-based United Cajun Navy, an umbrella organization that coordinates the efforts of smaller groups.
But all of them trace back their roots to an Aug. 30, 2005, radio broadcast by then-Louisiana state Sen. Nick Gautreaux.
With tens of thousands of people trapped in New Orleans in the wake of Hurricane Katrina, he begged anyone with a boat to meet him at Lafayette's Acadiana Mall.
He thought 25 would show up. More than 350 arrived, a ragtag flotilla of kayaks, motorboats, canoes, pleasure craft, and flat-bottom johnboats crewed by Louisianians who saved at least 10,000 lives.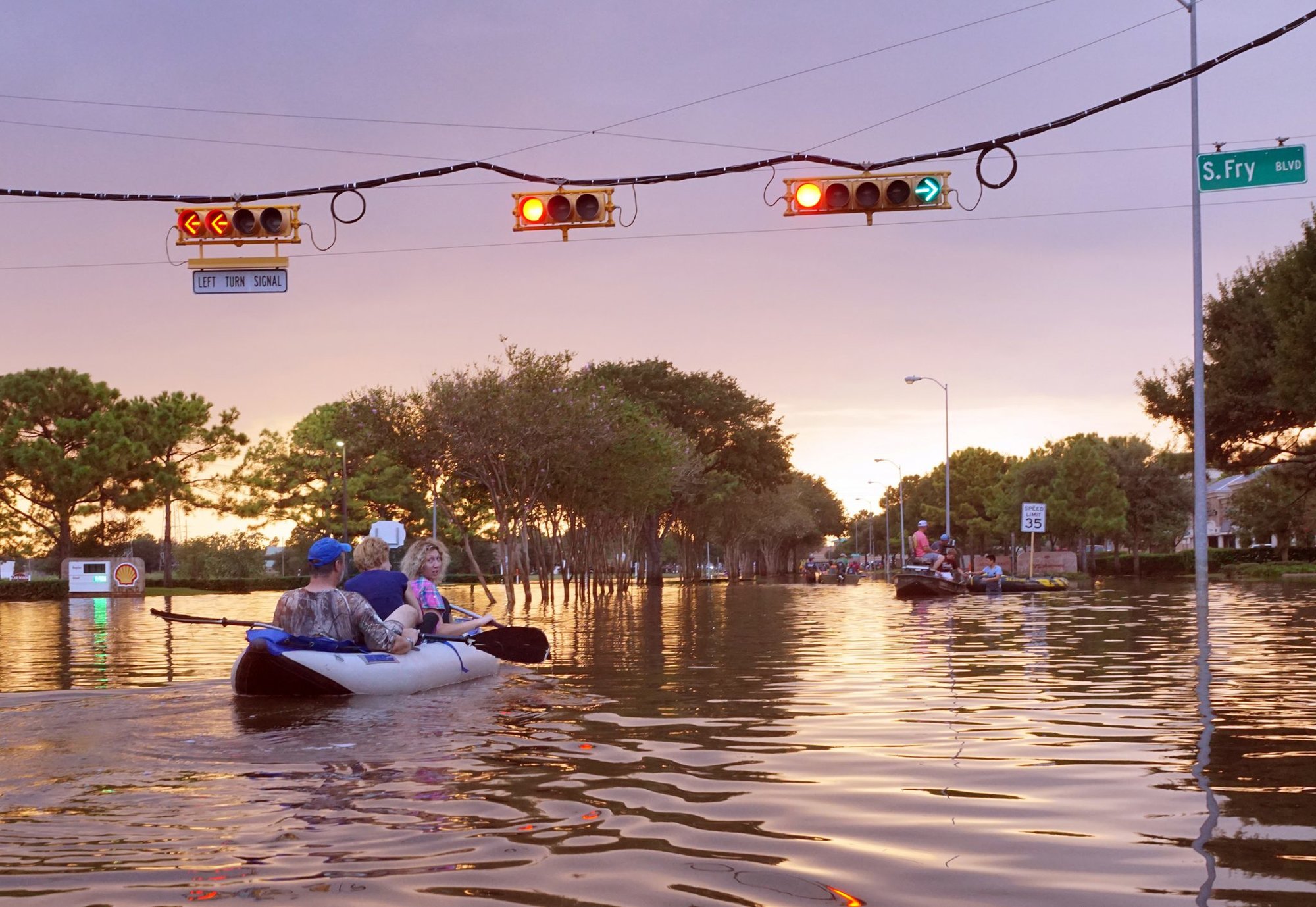 In the Pelican State, charities don't need to be registered with the IRS to set up shop.
Louisiana's secretary of state counts six registered nonprofits with "Cajun Navy" in their names, two more than what's on the IRS list.
There are another five limited liability "Cajun Navy" companies on the state's rolls, plus nine groups authorized to use "Cajun Navy" as a trade name.
Hammond-based Louisiana Cajun Navy LLC is one of the limited liability companies.
Coffee or Die met up with one of its volunteers, Jordy Bloodsworth, in LaPlace on Thursday. He and a couple of dozen others were dishing out hot meals and ice outside a shopping center to a line hundreds of residents deep.
"Probably 90% of the calls we got for rescues Sunday night were from LaPlace," Bloodsworth said. "I knew they had water, wind damage, and there was going to be a big need for relief."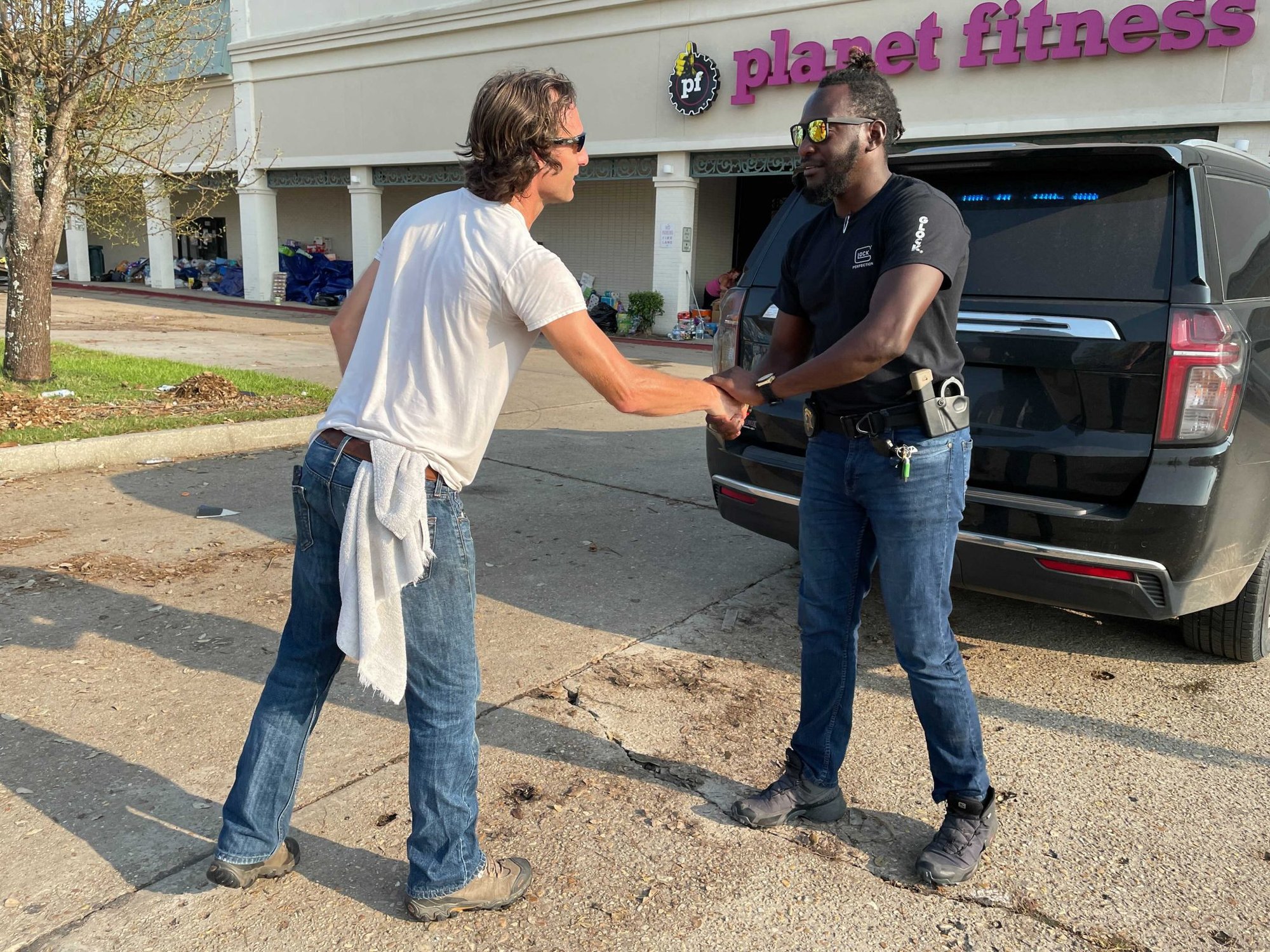 Bloodsworth, a Chalmette native, said he was 13 when Hurricane Katrina struck. He lost a lot that mattered to him, like his fishing poles and his grandfather's guns.
When Baton Rouge flooded 11 years later, he loaded up his 18-foot custom boat with a Gator-Tail motor and "just started helping people."
"I lost everything in Katrina, and I have all the resources to help," said Bloodsworth, a charter boat skipper for the company he owns, Blood Supply Outdoors.
On Thursday, Louisiana Cajun Navy's mission had changed to distributing diapers and baby wipes, nonperishable food, paper towels, toilet paper, and a truck full of Chuck Norris' CForce bottled water.
All of it came from Houston's Jim McIngvale, a furniture store owner dubbed "Mattress Mack" by volunteers here.
"He is friends with one of the radio show hosts [in Houston]. The radio show host said to bring donations into Gallery Furniture. He got on the news and said it and in a day, they filled up 10 of those trucks," Bloodsworth said.
"He's the man."
Ten trucks arrived Wednesday, another 10 were due Thursday — about "a week or more" of supplies, according to Bloodsworth.
Bloodsworth vowed to stay "as long as we are needed, or as long as we still have the volunteers to keep going."
Why?
"Just to help, give back. That's what we're all supposed to do, help each other out," he said.
Read Next: