Over a three-day span, authorities in California arrested two suspected arsonists who investigators say sparked wildfires.
On Saturday, Sept. 25, federal agents nabbed an unnamed 18-year-old Mexican man they say was in the act of starting a second fire in the Jacumba Mountains Wilderness area, a remote and hilly section of the Sonoran Desert near the international border.
Two days later, prosecutors in Northern California's Shasta County announced felony charges against Alexandra Adreevna Souverneva, 30, a Palo Alto woman they believe is a serial firebug who allegedly triggered the 8,500-acre Fawn Fire north of Redding.
According to Souverneva's criminal complaint, she told investigators that she accidentally caused the fire while trying to boil creek water laced with bear urine, an alibi authorities didn't buy. Held on bond, Souverneva, a chemist, faces an initial hearing on Oct. 5, according to court records.
"My client, Ms. Souverneva, has entered a not guilty plea to arson and the enhancement, thereby asserting her innocence to these charges. No evidence has been presented to the contrary," said her criminal defense attorney, Shana Vegvary of the Shasta County Public Defender's Office, in a written statement emailed to Coffee or Die Magazine. "We request that the public not prejudge this case."
Compared with California state and county officials, the federal investigators probing the Jacumba Mountains fire are offering fewer details, including keeping mum on the suspect's name.
US Border Patrol's El Centro Station dispatched agents around 2:15 p.m. Saturday to search for a wildfire in the sprawling but sparsely populated boulder-strewn wildlands about 70 miles east of San Diego, authorities told Coffee or Die.
Within 30 minutes, they apprehended an 18-year-old Mexican man on foot attempting to start a second fire, according to US Customs and Border Protection.
The agents couldn't control the blaze, so the Bureau of Land Management sortied fixed-wing aircraft and a helicopter from the San Bernardino National Forest to attack the fire, officials told Coffee or Die on Tuesday.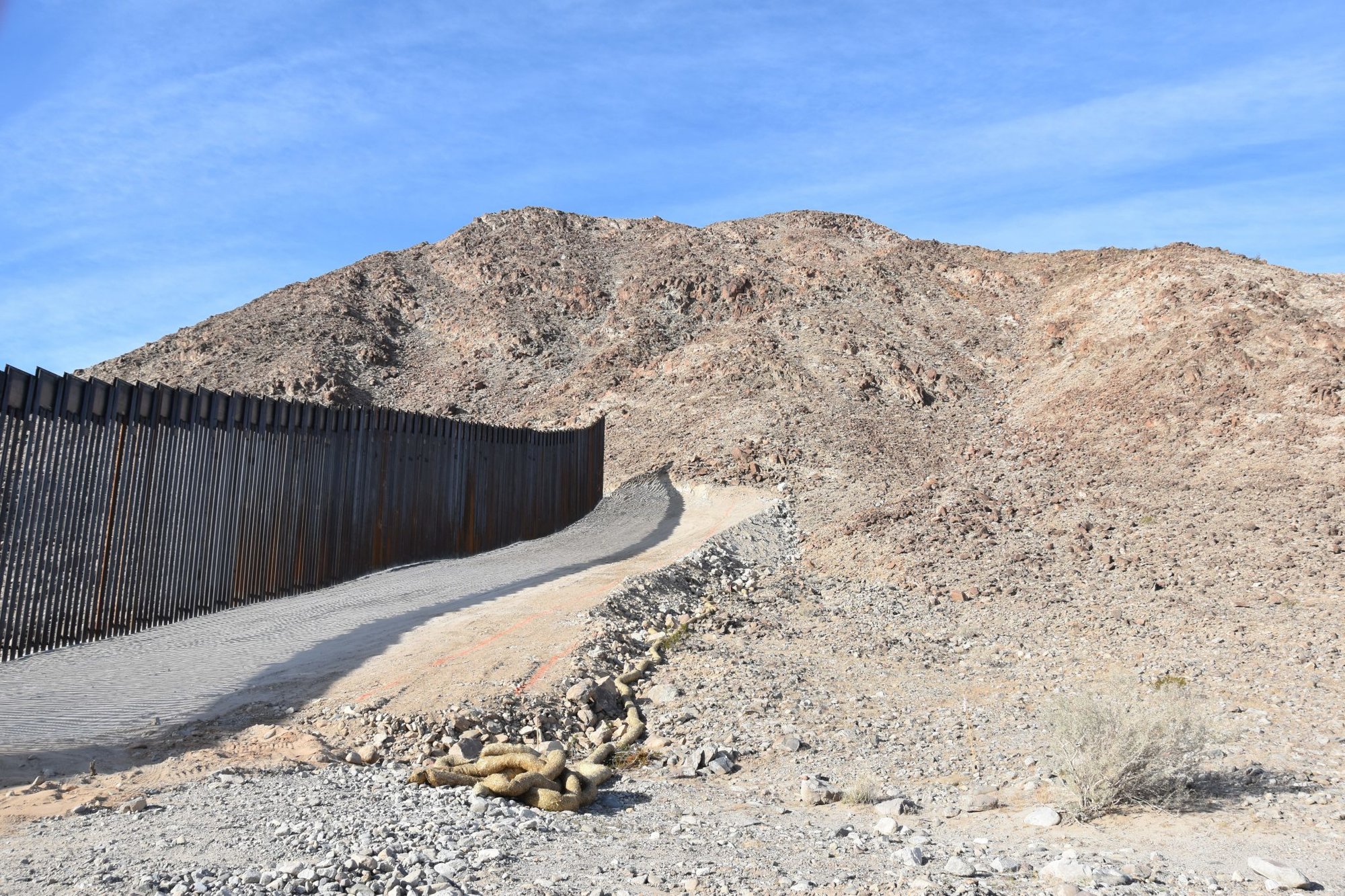 In a written statement emailed to Coffee or Die, Bureau of Land Management spokesperson Michelle Van Der Linden said the fire wasn't extinguished until Tuesday afternoon.
The blaze consumed 6.4 acres of the largely barren wilderness area's 31,357 acres; dozens of firefighters from multiple agencies gathered to contain it, including crews from the Bureau of Land Management, the US Forest Service, and California state responders.
She said the Bureau of Land Management's law enforcement division has taken over the investigation.
"Our environment and natural places are national interests that all Americans hold dear," US Border Patrol Chief Patrol Agent Gregory K. Bovino said in a written statement emailed to Coffee or Die. "I would like to thank our partners at Bureau of Land Management as they work tirelessly to conserve and protect the fragile Jacumba Mountains Wilderness area; the location where this undocumented migrant purposefully set fire to endangered Big Horn Sheep habitat."
On Tuesday afternoon, US Border Patrol officials in El Centro told Coffee or Die that the suspect was detained slightly more than a mile north of the international border and about 3 miles east of Interstate 8 at In-Ko-Pah.
"At this moment there was no motive from the individual," said Agent Carlos P. Pitones in an email to Coffee or Die.
Although crags rising as high as 4,000 feet dominate the desert floor, undocumented migrants and smugglers often attempt to enter the United States by following the Jacumba range's twisting trails through inhospitable sandy washes, crucifixion thorns, and ocotillos west of Skull Valley, according to US Department of Justice court filings.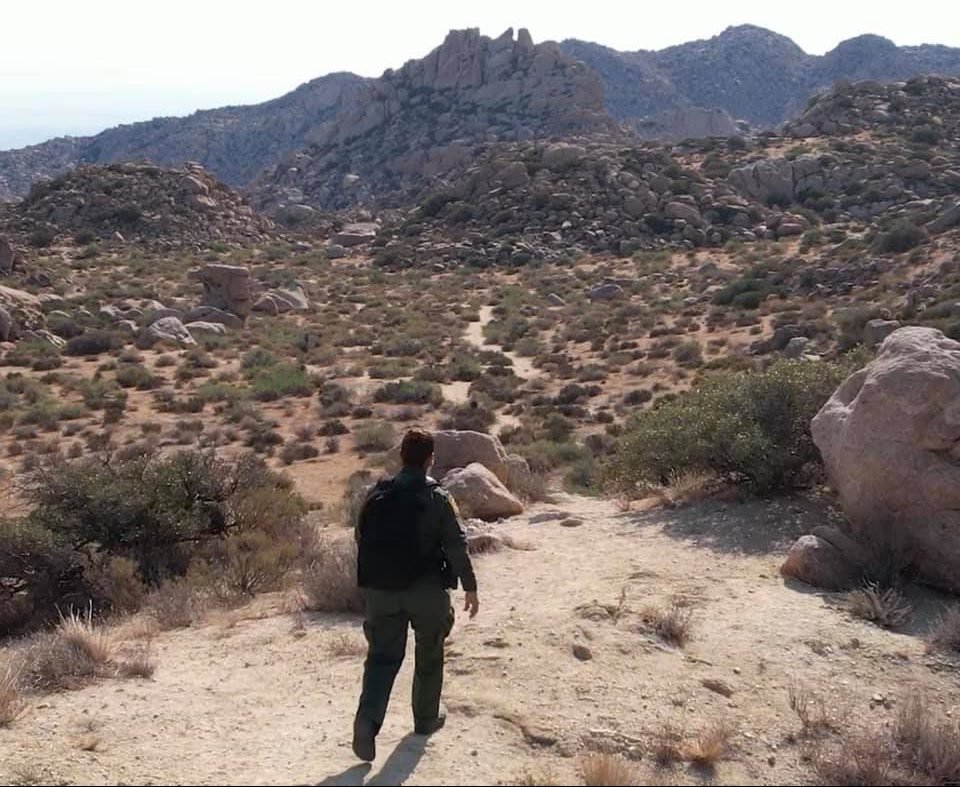 Although agents arrested the suspected arsonist and Bureau of Land Management officials interviewed him in El Centro, according to US Customs and Border Protection, there was no record Tuesday of charges being filed in federal court.
It remains unclear whether the man is still in the United States or if his case is being cloaked under a federal magistrate's seal.
Since the federal fiscal year began on Oct. 1, 2020, El Centro Sector Border Patrol agents have rescued 344 people who were lost or distressed, including eight undocumented migrants found last week near the Jacumba Mountains, officials said.
On Sept. 20, Calexico Police officers relayed to Border Patrol the last known GPS coordinates tracked to six migrants lost in the brush. Agents found them less than 2 miles north of the international border, according to the agency.
Sector officials also said their Border Patrol Search, Trauma, and Rescue team had tracked down two migrants lost in the mountains and in need of help on the same night.
BORSTAR agents found the migrants only 500 feet from the border and transported them to the El Centro Sector Processing Center, officials said.
---
Editor's note: This story was updated at 2:03 p.m. on Sept. 28, 2021, to include a statement from the Bureau of Land Management and update the number of acres burned. It was updated again at 2:24 p.m. on Sept. 28, 2021, to include a new statement from US Border Patrol.
Read Next: