With a big assist from Mother Nature, crews battling California's massive Caldor Fire went on the offensive Friday, Sept. 3, hoping to shrink a blaze that had scorched nearly 213,000 acres of forest near Lake Tahoe as of Friday evening.
Southwest winds dwindled and temperatures cooled into the 70s along the eastern edge of the wildfire, slowing the spread of the flames. On the blaze's western side, humidity increased while gusts decreased.
Slapping at a large map with his radio antenna during a Friday morning briefing to firefighters, Tim Ernst — the operations section chief for California Department of Forestry and Fire Protection's Team 6 — said he's "cautiously optimistic" crews could push back a fire that's consumed 857 structures since it erupted Aug. 14.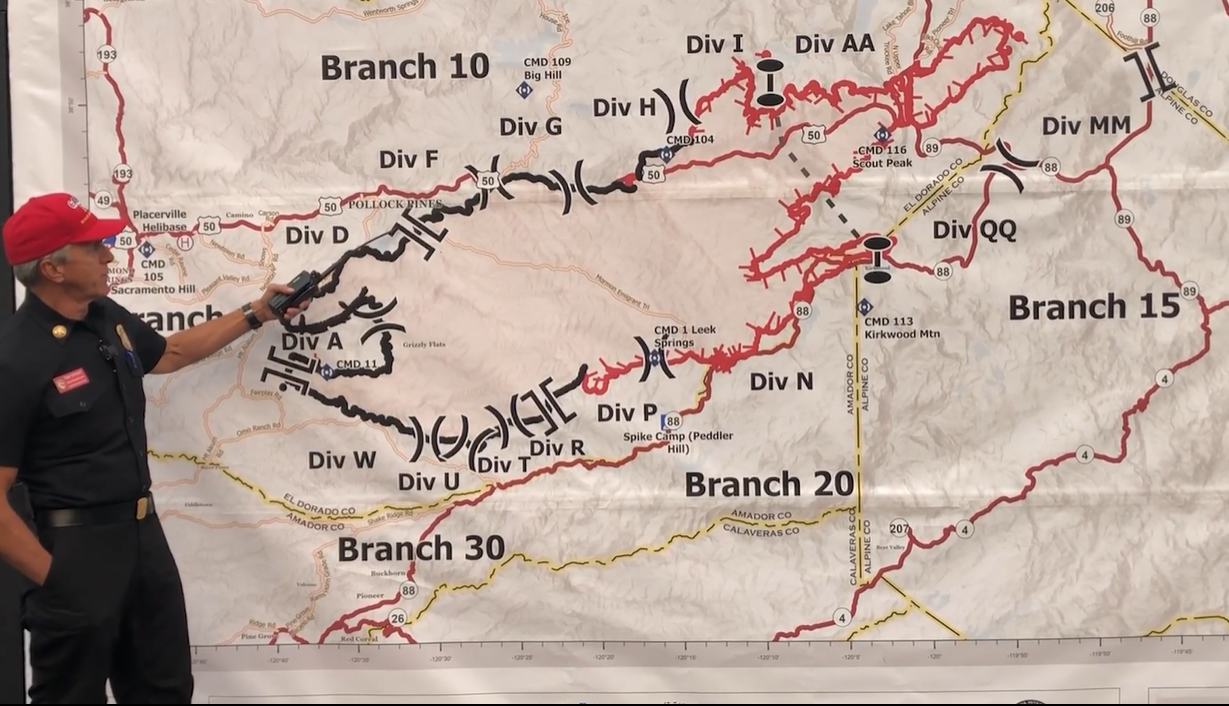 His message to the 4,415 personnel pitted against the inferno: "Stay engaged."
"As strongly as we feel about this containment, we're not completely out of the woods yet," he said. "We're fortunate that the weather has cooperated with us the last few days. We haven't seen any significant fire runs for the last few days, but the fire still continues to creep in a number of areas.
"We're not taking that for granted."
Cal Fire predicts the blaze will be extinguished by Sept. 13.
"We're taking a very aggressive approach on it now," Capt. Parker Wilbourn, a Cal Fire spokesperson, said.
On Ernst's map, the Caldor Fire looks like a plump red and black crocodile splayed across the Sierra Nevada range.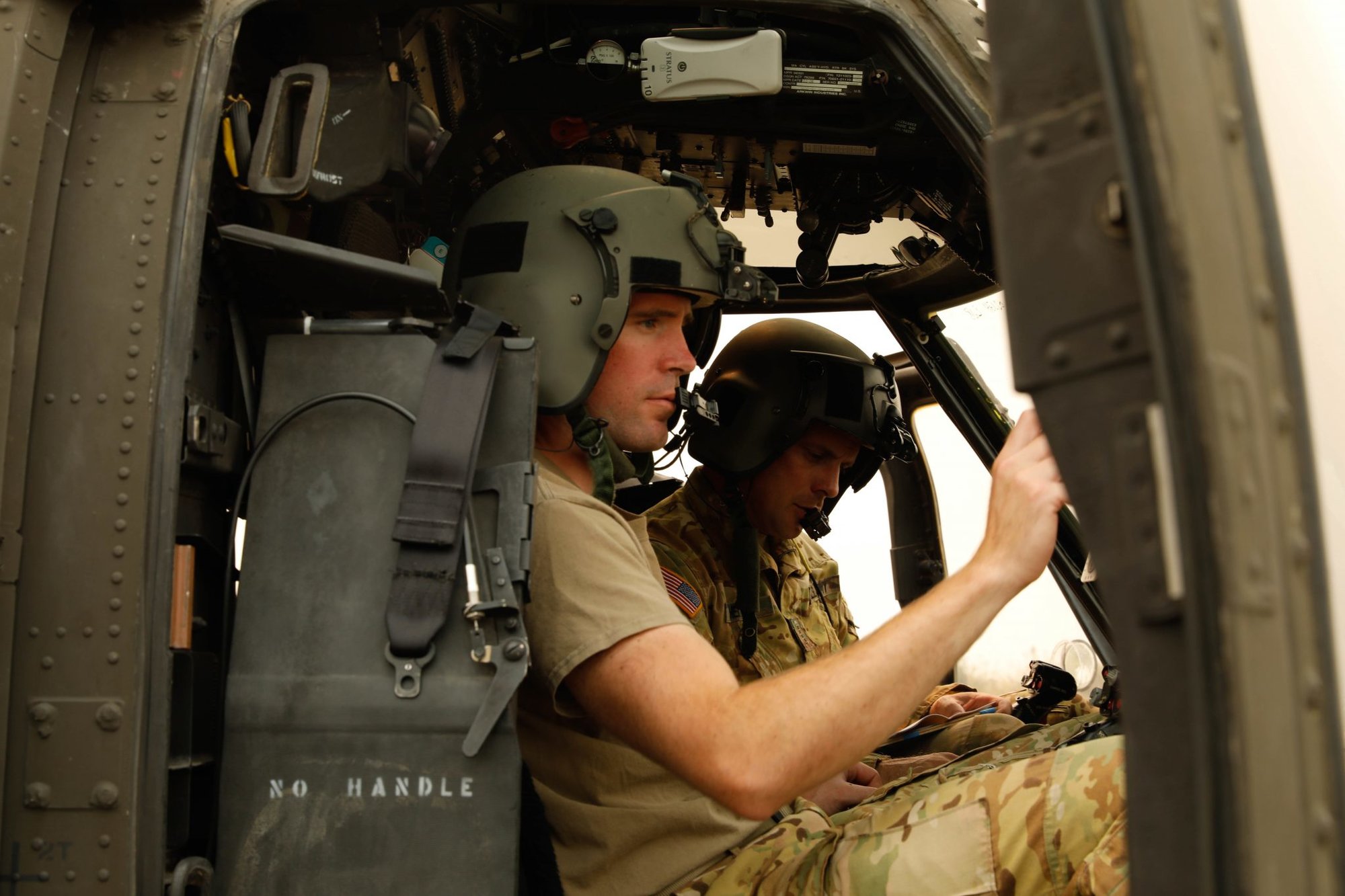 Its tail and rump squat near Grizzly Flats on the western edge of the wildfire, and they're outlined in black, showing blazes ready to be mopped up by crews.
The head and shoulders are red, revealing the eastern contours of a burn that's still only 29% contained, according to Cal Fire.
For more than two weeks, the Wisconsin Army National Guard's 1st Battalion, 147th Aviation, out of Madison has been trying to erase all the red on the map. The Guardsmen are operating out of the Placerville Airport, and their UH-60 Black Hawk helicopters are armed with giant buckets.
"We scoop water out of lakes, reservoirs, ponds, and then we drop it on the fire," Chief Warrant Officer 2 Tyler Jakubowski told Coffee or Die Magazine.
He explained how pilots have to "play the smoke" to see which way the winds will prod a helicopter. And there is a lot of smoke, which limits visibility. But Jakubowski is proud of the work he and the other 16 soldiers from the Madison unit have done.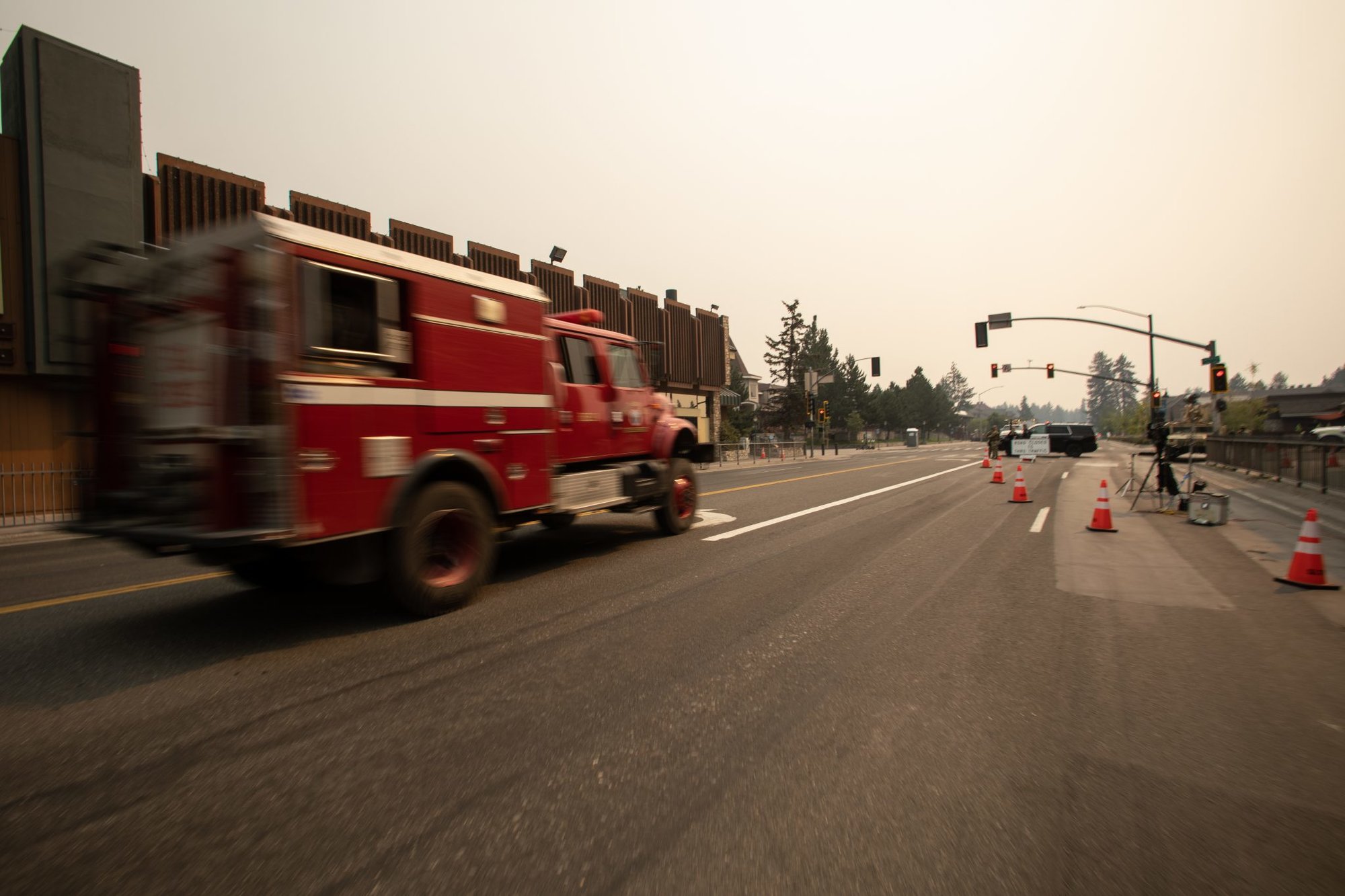 "It's nice to put the skills we've developed to use, helping a community," Jakubowski said.
Those in the Madison unit aren't the only Guardsmen battling the blaze, though.
"Specifically to the Caldor Fire, we have around 300 personnel assigned to that incident," California National Guard spokesperson Lt. Col. Brandon Hill wrote in an email to Coffee or Die. "That number fluctuates greatly based on mission assignment as resources shift between incidents and/or [are] reassigned."
Operating as part of Task Force Rattlesnake, two California Guard hand-crew teams are battling the Caldor blaze.
Seven California Guard aircraft are flying bucket-drop and medical-evacuation missions. They've been joined by six aircraft and their crews from Louisiana, Wisconsin, West Virginia, Hawaii, and Nevada.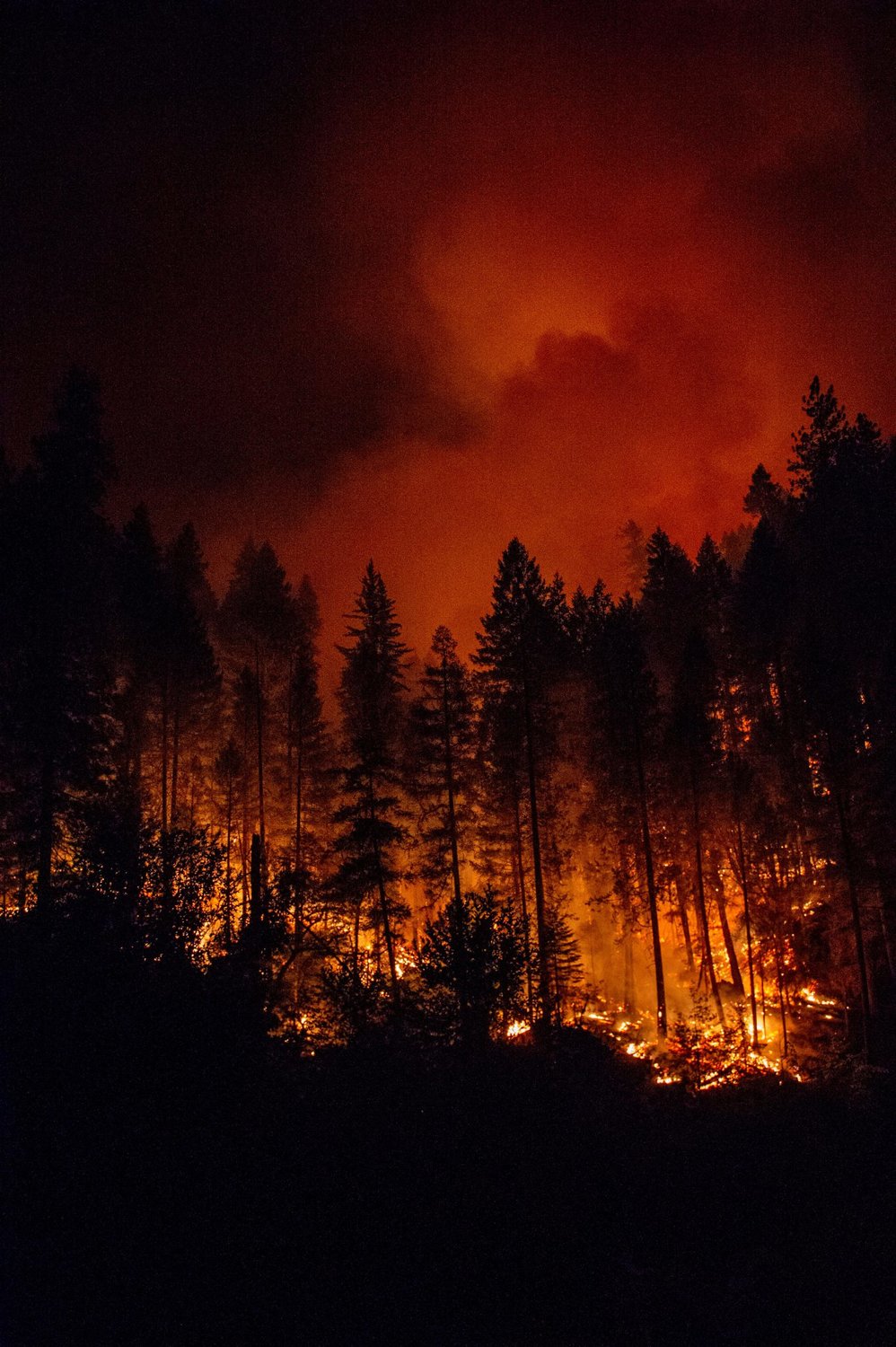 The California Army National Guard activated 150 military police this week and paired them with California Highway Patrol troopers at checkpoints in Plumas and El Dorado counties. There, the Guardsmen help guide thousands of South Lake Tahoe area residents who've evacuated their homes.
Cal Fire estimates that the blaze continues to threaten up to 32,000 homes in the Lake Tahoe region.
Investigators continue to probe what sparked it.
Cal Fire counts 523 engines, 62 hand crews, 95 bulldozers, 84 water tenders, and 27 helicopters engaged in extinguishing the wildfire.
The region around Lake Tahoe is a popular tourist area. But for this Labor Day weekend, the US Coast Guard wants everyone to stay off the water.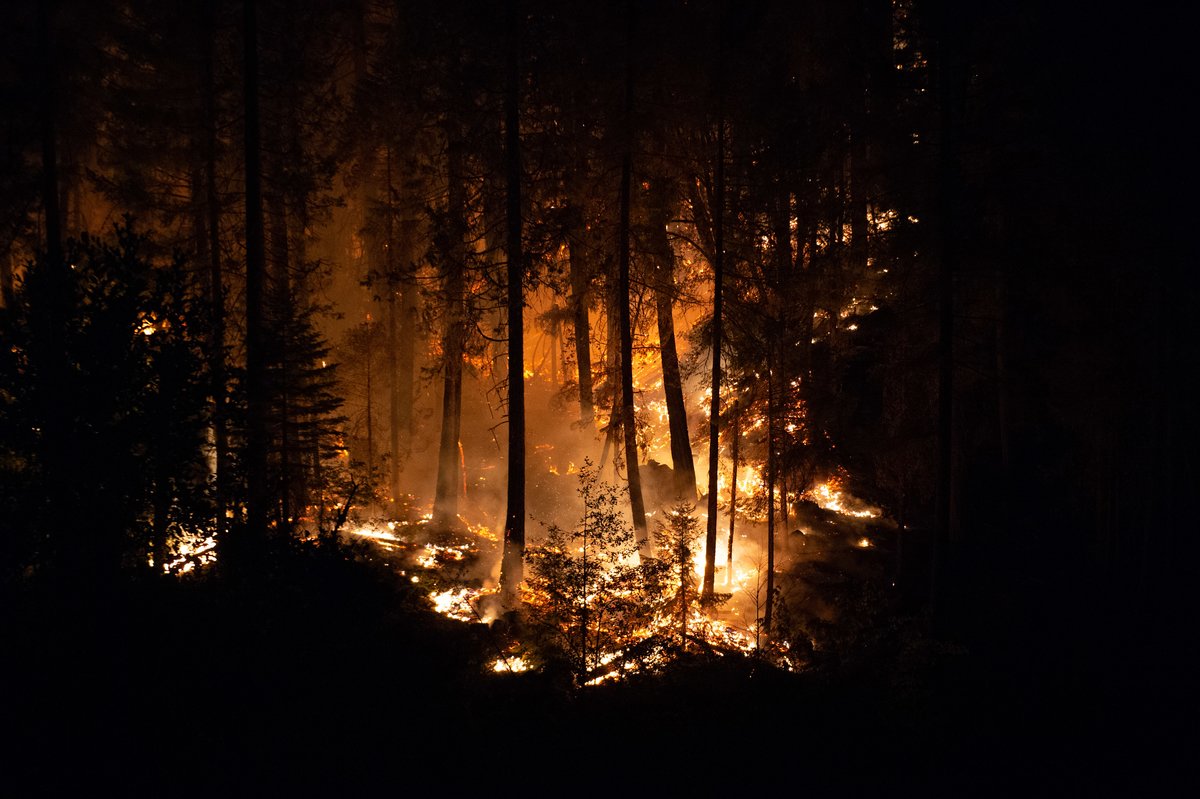 Officials believe that will help take the strain off Coast Guard Station Lake Tahoe rescue boat crews and other first responders, officials said.
"The safety of the public, our crews and other emergency first responders remain the top priority," Capt. Taylor Lam, the Sector San Francisco commander, wrote in a statement to Coffee or Die. "Current conditions in the Lake Tahoe region present a persistent and serious threat to the health and safety of mariners. As such, we strongly urge mariners to avoid any on-water activities at Lake Tahoe until local wildfires have been contained and air quality has improved."
It's been a busy fire season for first responders and military members in the Golden State.
According to Cal Fire, 14,773 federal, state, and local personnel are fighting 14 large wildfires in California that have charred a combined 1.9 million acres statewide.
Read Next: