A California man who allegedly attacked police officers while storming Capitol Hill to stop Joe Biden from becoming president is now a political refugee in Belarus, state-controlled media in Minsk reported Tuesday, March 22.
That announcement came 11 days after US District Judge Rudolph "Rudy" Contreras in Washington, DC, declared Evan Neumann, 49, a fugitive from justice. Belarus has no extradition treaty with the US.
Prosecutors have charged Neumann with 14 violations of federal law, including assaulting police officers, obstruction of law enforcement during civil disorder, entering restricted areas without lawful authority, disorderly conduct, engaging in physical violence, and violent entry, tied to the Jan. 6, 2021, riot on Capitol Hill.
Belarusian state media previously reported that Neumann fled the US three months after the Capitol Hill demonstrations, traveling across Europe before entering Ukraine. In August of 2021, he slipped into Belarus, a nation known for widespread human rights abuses, including massive police violence against pro-democracy demonstrators as well as torturing, disappearing, and intimidating regime critics.
"Belarus is very nice and I feel safe in Belarus, especially compared to my compatriots in America," Neumann said during a BelTA news agency telecast on Tuesday.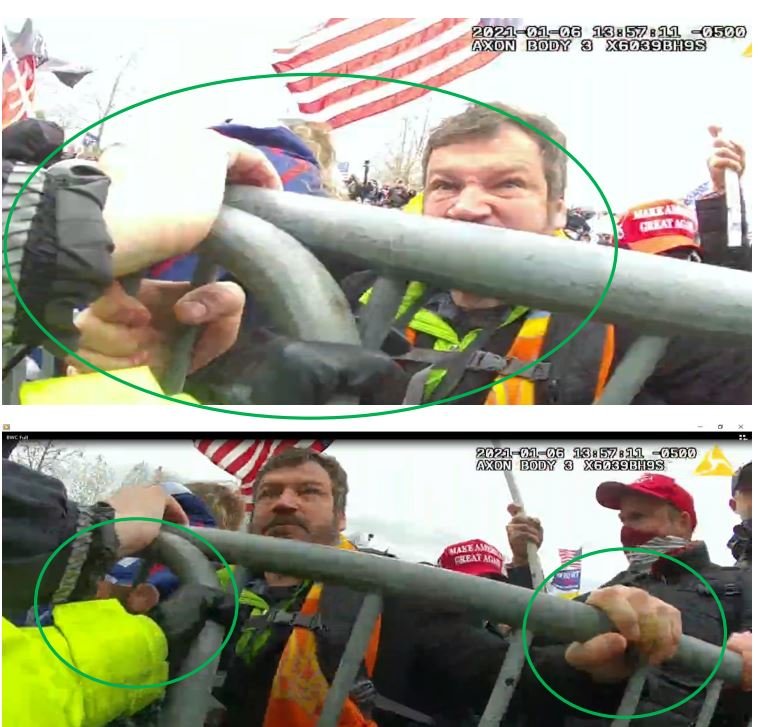 Strongly allied with Kremlin strongman Vladimir Putin, President Alexander Lukashenko has helmed Belarus since 1994. Lukashenko has aided Russia's ongoing invasion of Ukraine but insists he won't send Belarusian troops to fight there.
"I am very grateful," Neumann told a reporter during the BelTA broadcast, adding that gaining political refugee status felt "bittersweet," like eating cranberries.
"So, very happy and very sad at the same time," he said.
Neumann indicated that he's been living in the border city of Brest for the past seven months, but he'd like to visit Minsk, the nation's capital.
He appeared clean-shaven and calm throughout Tuesday's videotaped proceedings in Brest. A criminal complaint filed by FBI on March 23, 2021, however, depicts Neumann as a bearded firebrand who mocked police officers trying to block a growing mob from entering the Capitol building during the Jan. 6 demonstrations.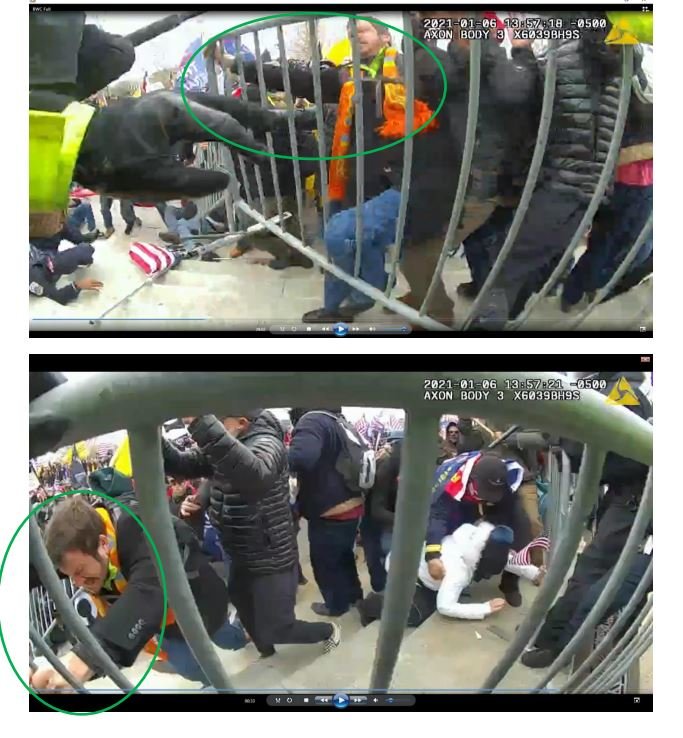 A body-worn camera from a Metropolitan Police Department officer allegedly recorded Neumann on Jan. 6, 2021, telling cops they were "defending the people" who would kill, rape, and imprison their children.
When an officer told him to move away from a barricade, Neumann reportedly said, "No, you can't tell me what to do, you piece of shit."
Neumann also allegedly accused officers of kneeling "to Antifa because they're little bitches" and warned the crowd would "overrun" the police, adding, "I'm willing to die. Are you?"
Federal agents say Neumann later grabbed their barricades and began jousting with the police for control of their barriers, eventually joining the mob in using the steel grating like battering rams to bludgeon the officers.
Prosecutors say Neumann punched one officer and then joined a stream of demonstrators moving over the broken police line and toward the Capitol building, where he stayed for several hours.
Coffee or Die Magazine's attempts to reach Neumann in Brest were unsuccessful. The cell phone number he used in the US seems to be disconnected and he didn't return messages sent to his AOL email account.
Read Next: