Nearly six hours after Derek Chauvin was convicted of murder in a Minneapolis courthouse, a Coffee or Die Magazine reporter stationed downtown posted a message for editors awaiting a report: "Ghost town."
Despite high tensions and a buildup of manpower, there was little violence in Minneapolis and across the nation after the Chauvin verdict, which found the former police officer guilty of murder in the death of George Floyd last May. Protests were small and largely peaceful in many cities, with few arrests.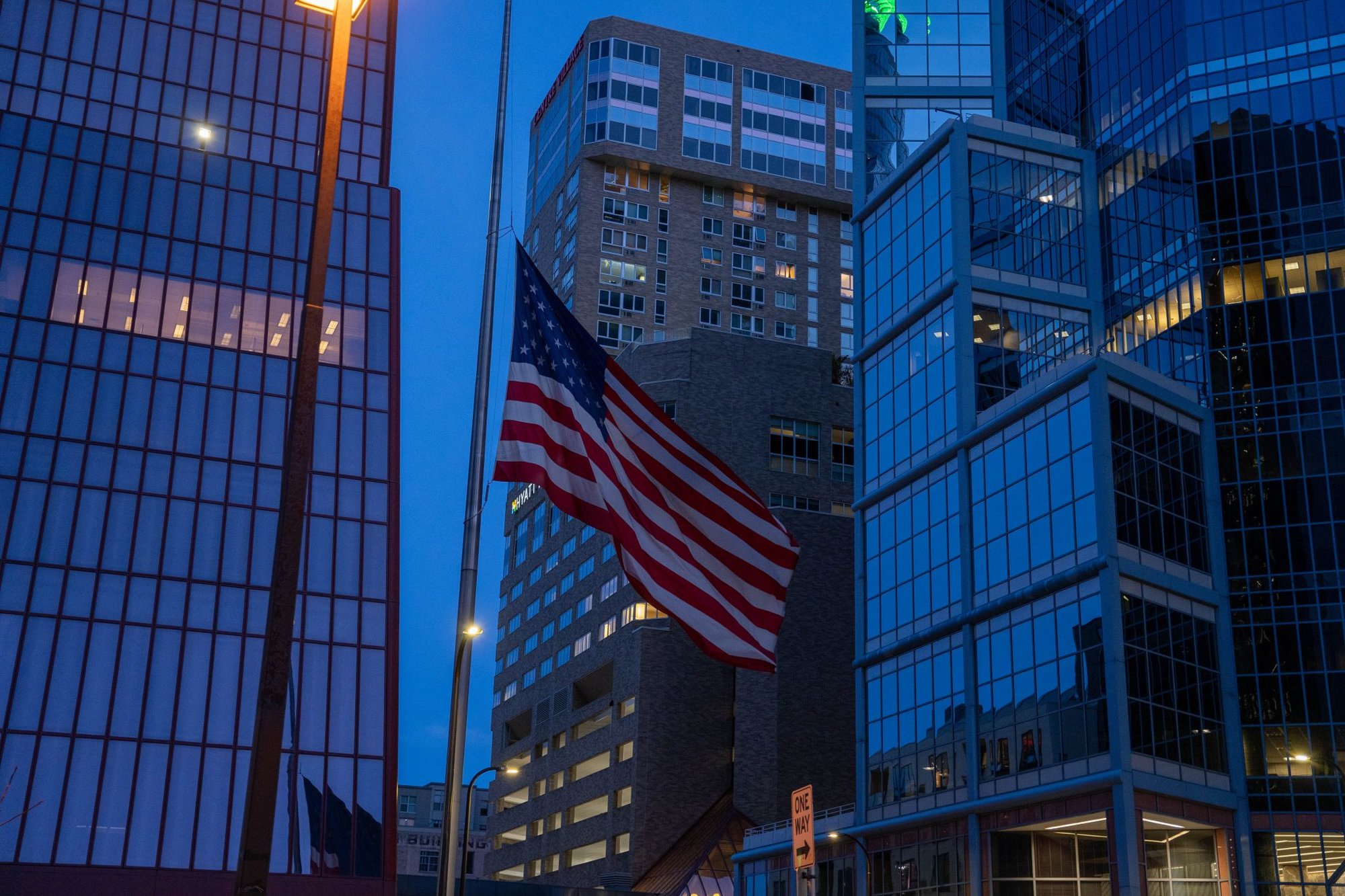 At least five National Guard units were called up in anticipation of street violence after the verdict. Illinois, Massachusetts, Minnesota, New York, and Washington, DC, all put Guard units on notice of a call-up, though it was unclear if any deployed by Tuesday night.
Attorney General Merrick Garland announced that the Justice Department would open a wide investigation into the Minneapolis Police Department to determine if the department "engages in a pattern or practice of unconstitutional or unlawful policing." The department has faced criticism and lawsuits over discriminatory policing.
A police shooting of a teenage girl in Columbus, Ohio, led to clashes between protesters and police there. But police rushed to release officer body-cam video that showed the girl killed was attacking a second girl with a knife when she was shot.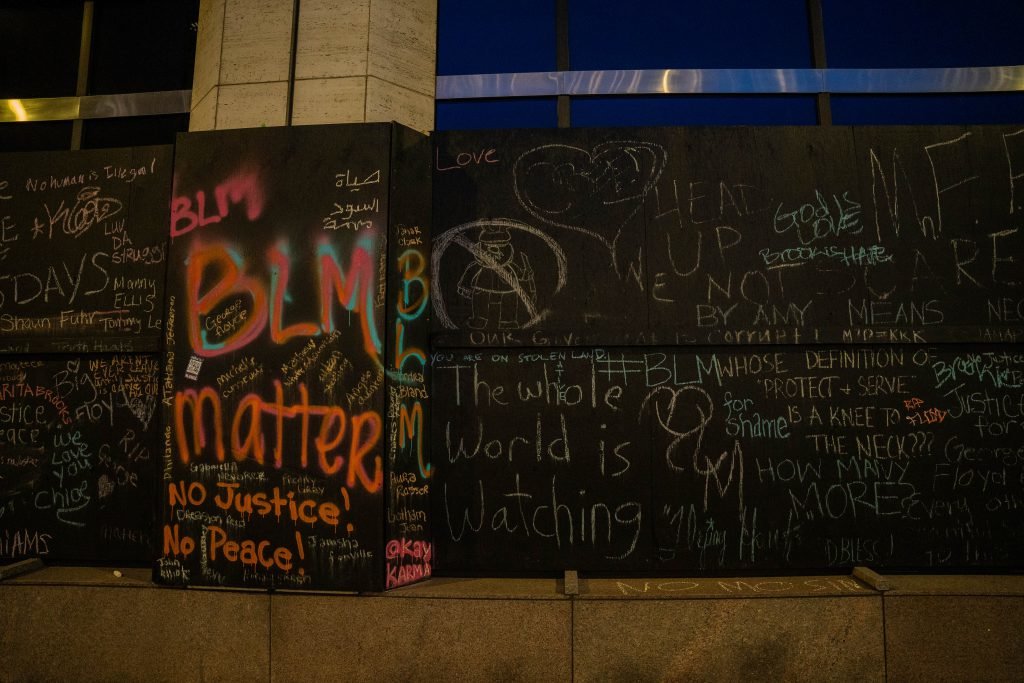 Police in Portland, Oregon, which has seen some of the nation's most violent protests since Floyd's death nearly a year ago, made two arrests just after 10 p.m. A group of 60 protesters, police said, were spray-painting buildings and broke several windows downtown.
The Oregonian published a video of a fight between protesters and police in which a protester punched a police officer, knocking him off of his bicycle.
Also in Portland, We Out Here Magazine released an open letter to the "Portland Protest Community" that called out violent protesters as being "both well-meaning allies and predatory opportunists." The letter was signed by dozens of musicians, writers, and activists.
"As Black Oregonians concerned with the ongoing lack of accountability for the police violence that continues to disproportionately impact Black communities, the disabled, those with mental illness, the unhoused, and other marginalized people, it is important for us to stand in solidarity and state our shared values," the letter said. "Actions that neither increase solidarity nor broadcast purpose while making the lives of local Black communities more difficult are not acceptable."
A wide range of police chiefs, departments, and unions posted reactions on social media channels. Messages were generally muted but supportive of the verdict, with calls for community work and peaceful demonstrations.
Read Next: