Naval Academy 2021 class president Cameron Kinley has been denied his request to delay his military service for a chance to play in the National Football League.
Kinley, who was the captain of the Navy football team and had already attended the Tampa Bay Buccaneers training minicamp as a cornerback, announced the decision on Twitter June 7 through a press release from his agency, Divine Sports and Entertainment.
"He wants to fulfill both of his childhood dreams, playing in the NFL and honorably serving his country," Divine Sports and Entertainment co-founder Ryan Williams-Jenkins said.
The official position of the acting secretary of the Navy, Thomas W. Harker, is that no delay requests were being forwarded to the Secretary of Defense from the Navy at this time. "Every midshipman attends [the Naval Academy] on the same terms and has the same responsibility to serve," spokesman Capt. Jereal Dorsey said.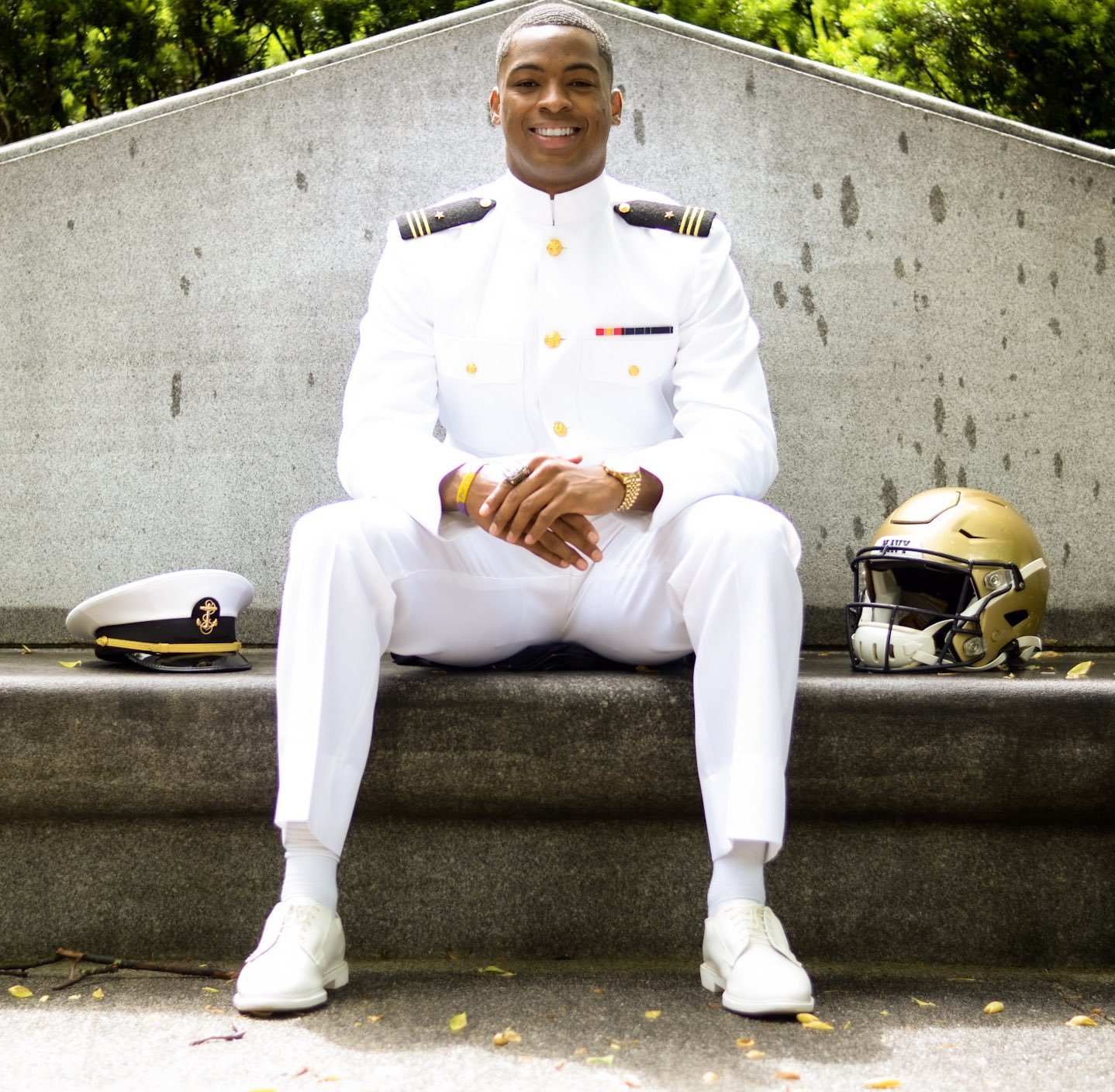 Harker personally reviewed Kinley's request, as did Chief of Naval Operations Adm. Michael Gilday and Commandant of the Marine Corps David Berger. Harker reaffirmed the denial, telling the House Armed Services Committee, "I looked at the significant investment the taxpayers make in every midshipman, and our expectation and their expectation is that midshipmen will graduate and be commissioned with the Navy and the Marine Corps."
Delays have been granted this year to cadets in other branches, however. Jon Rhattigan from the US Military Academy at West Point was signed by the Seattle Seahawks, and Nolan Laufenberg, George Silvanic, and Parker Ferguson from the Air Force Academy were signed by the Denver Broncos, the Los Angeles Rams, and the New York Jets, respectively.
"I'm speechless," Kinley told ESPN's Dan Patrick. "I felt like I had a piece of me taken away."
"For those who say he knew what he was getting into — he sure did," Kinley's father, Richard Kinley, wrote on Twitter. "He also signed … after the rule had been implemented to allow [service academy] attendees to delay service to pursue professional sports careers."
The rules about delaying service obligations for professional sports careers have changed over the last 10 years. During the Obama administration, it was allowed on a case-by-case basis. The Trump administration originally reversed that rule but reimplemented it in 2019 in Directive-Type Memorandum 19-011.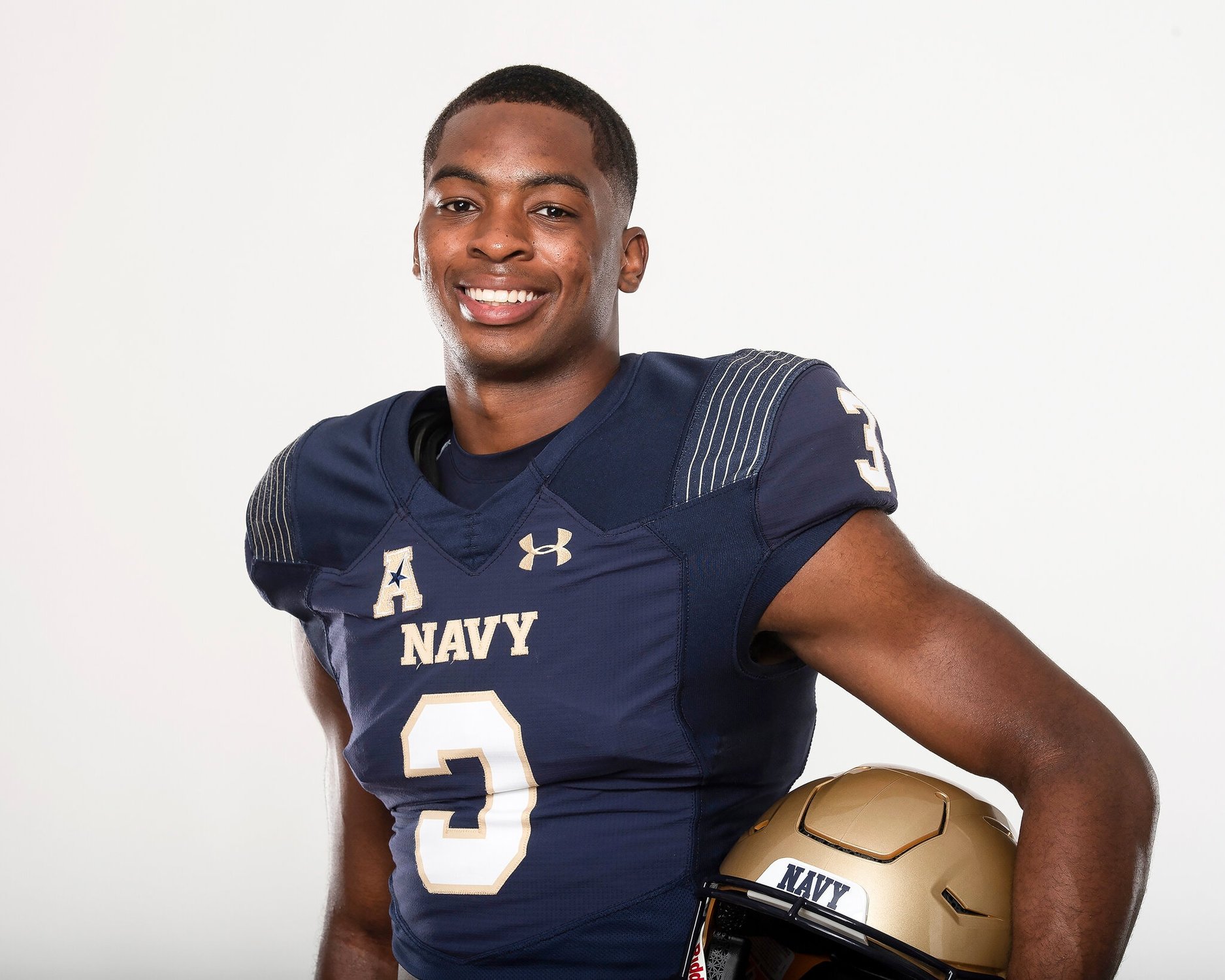 Kinley, a Memphis native, wrote a letter last week to Tennessee's US Sen. Marsha Blackburn in an attempt to plead his case. "If allowed to pursue an opportunity in the NFL, I will use that platform to promote service, respect for the armed services, and show young men that they can succeed in the most demanding professions, no matter their background," he wrote in the letter. The Navy has said the decision cannot be appealed.
The Tampa Bay Buccaneers released a statement, saying, "Cameron Kinley is an exceptional young man and a shining example of the type of high-character individuals that make our nation's military the most elite in the world. We appreciate and support the United States Naval Academy's position with regards to Cameron's fulfillment of his post-graduate service commitment and remain hopeful that he will one day have an opportunity to also fulfill his dreams of playing professional football."
Buccaneers head coach Bruce Arians told ABC Action News in Tampa, "I would love to have him. I thought he showed promise."
Kinley, who introduced Naval Academy commencement speaker Vice President Kamala Harris at this year's graduation ceremony, will be eligible to try for a slot in the NFL again after two years of active duty.
"That's the kind of business we're in in the military," Kinley said to Dan Patrick. "I'm not owed an explanation."
Read Next: Naval Academy's Brigade Commander Breaks Historic Barrier