The Alaskan summer sun set late in the day over the mountains. Even when it fell below the horizon, the sky was still not entirely dark; but in the boreal forest, where we had set up our camp, it was. Even as the others went to sleep, I was not ready for bed. I retrieved my book and headlamp from the tent and propped myself up against an old spruce tree beside the Savage River in Denali National Park. I read by the light of my headlamp for about an hour before going back to the tent to sleep.
My headlamp was the Black Diamond Storm, a new model released in 2017. Including the four AAA batteries, the Storm weighs in at just under 4 ounces. That's light, especially given that at full power it can cast light about 80 meters out. It's not the lightest out there, but it performs above its weight. I typically use it on lower power settings, especially for reading or cooking in the dark — the Storm still excels as a general-use camping light.
The advertised battery life is 40 hours at full power and 120 at low power. I've owned this light for over a year and have carried it from Denali National Park to Pisgah National Forest and have yet to replace the batteries. Black Diamond headlamps come with a battery meter — a small light that reads green, orange, or red to display the battery power remaining. Even better, I can "lock" the headlamp by simply holding down the power button until a small blue light flashes. This will keep the light from killing battery as you carry it, and I credit this feature for making the batteries last so long. There's not much worse than pulling your light out of your pack in the evening to find a dead battery.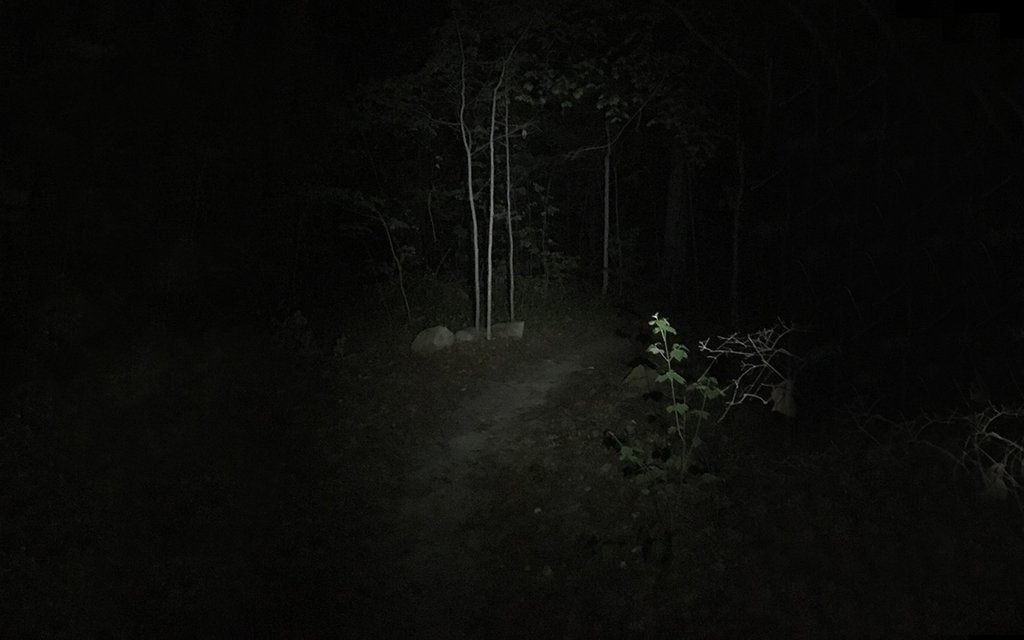 I've also backpacked in the Tongass National Forest with this light. The Tongass gets about 100 inches of rain a year, so I can say with confidence that the Storm is, at minimum, water resistant. Black Diamond claims it can survive 1 meter of water for half an hour.
Another feature any good headlamp should have is a red lens, so that you can preserve your night vision. The Storm has that, too, as well as green and blue lenses, which serve the same purpose as the red.
So, is there anything I don't like about the Storm? One detail: When turned on maximum power, it emits a slight buzzing sound. However, I have one of the very first ones made, and recent reports indicate that Black Diamond has resolved this. The buzzing doesn't bother me, as I've never been able to actually hear it out in the field over ambient noise.
I love this headlamp, and it sells for a surprisingly affordable $50. If you're looking for a lightweight, reliable, and bright light for use in the field, the Black Diamond Storm deserves a close look.