Two current members and one veteran of Canada's most elite special forces team are under official investigation for allegedly supporting protests against COVID-19 restrictions in the country's capital, according to reports in Canadian media.
The commander of the Canadian Special Operations Forces Command, or CANSOFCOM, said Sunday, Feb. 13, that officials were aware of accusations that members of the command were "supporting and/or actively taking part" in a large-scale protest of truckers in Ottawa.
Citing anonymous military sources, the Ottawa Citizen reported the two special forces soldiers were assaulters for Joint Task Force 2, the Canadian military's premier counterterrorism unit. JTF 2, which is based near Ottawa, is considered Canada's top echelon of special operations forces within the larger CANSOF command, a counterpart to elite US units like the Navy's Special Warfare Development Group and the Army's special mission units.
The protests the members were allegedly involved with have been ongoing for almost three weeks as truck drivers and their supporters have protested the American-Canadian cross-border vaccine mandate. The self-styled "Freedom Convoy" and subsequent protests have disrupted traffic at border crossings between Ontario and Michigan, Alberta and Montana, and British Columbia and Washington state.
In a statement released Sunday, Maj.-Gen. Steve Boivin, commander of CANSOFCOM, said the command was looking into two separate allegations.
On Feb. 1, Boivin said, CANSOFCOM senior leadership was informed of one incident allegedly involving one of its members. Boivin said that member "is already in the process of being released from the Canadian Armed Forces," and a unit disciplinary investigation had been launched.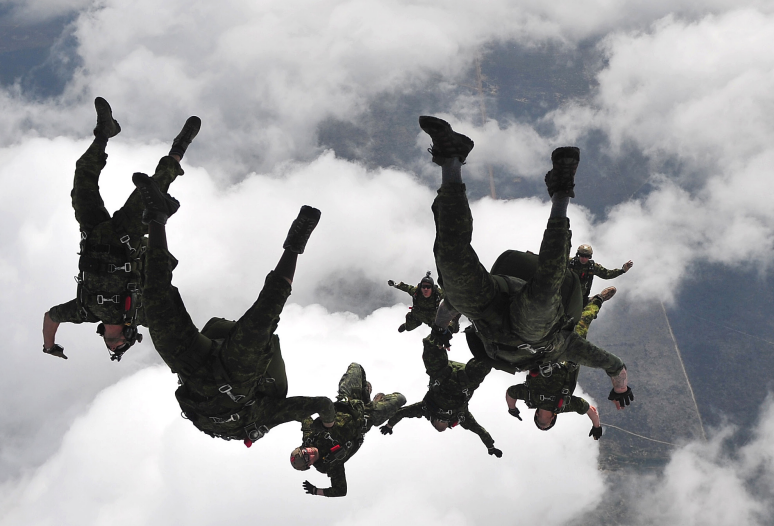 On Thursday, senior leadership learned of allegations involving two other soldiers with ties to JTF 2. One individual was a CANSOFCOM member who is also in the process of being released, Boivin said. The other soldier in the report is not a CANSOFCOM member, Boivin said, adding that the leadership of that person's current unit had been notified "so that it may proceed accordingly." The Ottawa Citizen reported that the second person was a JTF 2 veteran who is now assigned elsewhere.
"[CANSOFCOM] does not condone its members supporting and/or actively taking part in causes that jeopardize the apolitical imperative associated with their functions," Boivin wrote. "If there are any other allegations attributed to our members, the chain of command will investigate each case and take appropriate decisions/actions."
Officials did not specify how the members supported the protests.
Members of the Canadian military are prohibited from joining organizations that go against the army's code of ethics, according to CBC News. Officers and noncommissioned members are also banned from saying or doing anything that "might reflect discredit on the Canadian Forces" if seen or heard by the public.
By contrast, American troops are generally allowed to attend protests as long as they are off duty and not in uniform. However, troops are not allowed to participate in demonstrations where "violence is likely to result," according to Department of Defense rules.
CANSOFCOM's primary mission is counterterrorism. It currently operates across North and South America, Africa, Europe, the Middle East, and the Asia-Pacific region. While the exact missions of JTF 2 are highly secret, in 2017, the Canadian Armed Forces confirmed that a member of the task force made a record-breaking sniper shot, killing an Islamic State group insurgent at a distance of about 11,614 feet.
Read Next: