On top of being a physically demanding job, carpentry is more of a visual process than most people realize. When you throw in the extreme weather often found in the northeast United States, it takes a special kind of person to excel in this line of work.
Michael Wall of ZenCo in North Andover, Massachusetts, not only embraces his job, but loves to use his expertise to bring artistic detail to all of his projects.
Why do you do what you do?
I love building things, I love crafting things. I like taking the design and turning it into real life, and I love working with tools.
What do people get wrong about your line of work?
Sometimes it's difficult to bring someone on board to your vision because they have trouble visualizing — I find most people aren't very visual. To their credit, they aren't doing this every day. Sometimes it's hard to get people to see what you're seeing or to take a course of action that would make sense to you but maybe doesn't make sense to them because they just can't see it.
Are you still passionate about what you do? If so, why?
I've been doing this for about seven years now, and I've been doing new construction for the last five years, and I really like it. Because I work directly for the developer, I get a little more contact with the customers. So when it comes to changes, crafting the house to what they want, I have that opportunity to do so.
Today I'm changing some closets around and adding some stuff and creating archways between the kitchen and the living room and the dining room. So I have a little bit more contact with the customer and a little bit more customization. As opposed to the framer — the framer got the walls up, got the roof on, the staircases cut in. I'm a little bit more specialized toward crafting a little more of that detail, and I love doing that.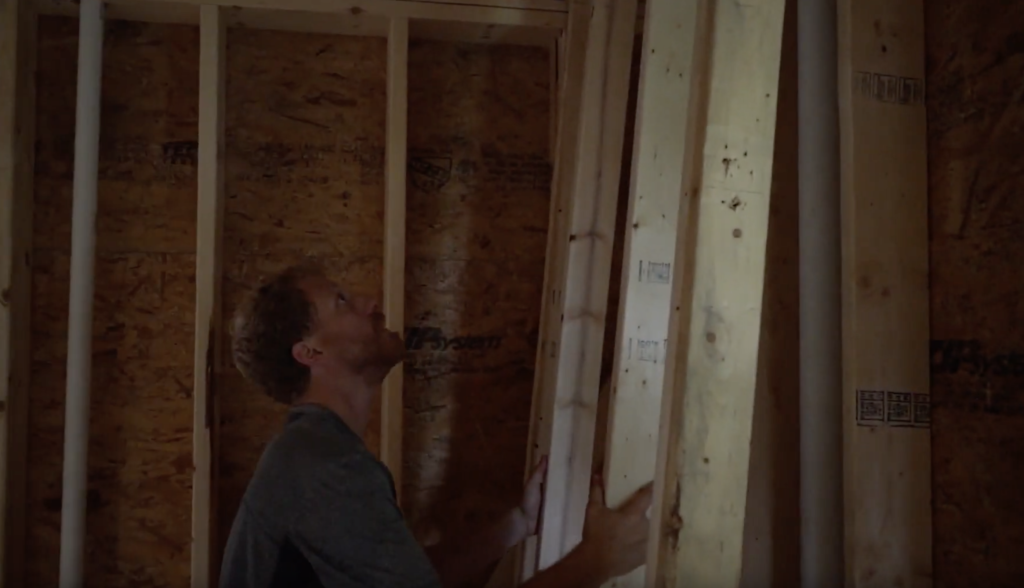 What's the hardest day on the job?
The hardest days on the job are the wet ones. When it's raining out, when it's nasty out, whether it slows your day down, kills your productivity — you gotta worry about mud getting tracked into the house, you can't necessarily get a delivery.
The weather in New England is kinda overlooked, but we really do get a good chunk of bad weather here, the wind and the rain and the snow. So, the inclement weather days most people don't have to deal with, we have to deal with. The other thing about New England is that we get really big temperature variations along with the wetness, and that expansion and contraction of materials creates gaps or cracks and it ends up complicating things. We get very, very big swings in temperature, and most people don't realize that. Other parts of the world, they may be really hot or they might be really cold, but it stays within a certain range. We get it all.