The Biden administration plans to award Medals of Honor to three soldiers who fought in Iraq and Afghanistan, including Sgt. 1st Class Alwyn Cashe, The Washington Post reported Wednesday. Cashe would be the first Black service member to receive the nation's top combat award for either conflict.
The recognition for the three service members could come as soon as Dec. 16, four US officials who spoke on condition of anonymity told the Post. The soldiers include Cashe, who died after sustaining catastrophic burns while saving his soldiers from a burning vehicle in Iraq; Sgt. 1st Class Christopher Celiz, an Army Ranger killed in 2018 in Afghanistan; and Master Sgt. Earl Plumlee, a Special Forces soldier who was wounded by a detonating suicide vest while fending off a Taliban attack in 2013 in Afghanistan.
The White House is expected to make an official announcement soon, according to the Post.
Advocates have long championed Cashe and Plumlee as deserving of the Medal of Honor, while Celiz's name has been floated more recently.
Cashe was serving with Company A, 1st Battalion, 15th Infantry Regiment, 3rd Infantry Division, on Oct. 17, 2005, when his Bradley Fighting Vehicle ran over an improvised explosive device.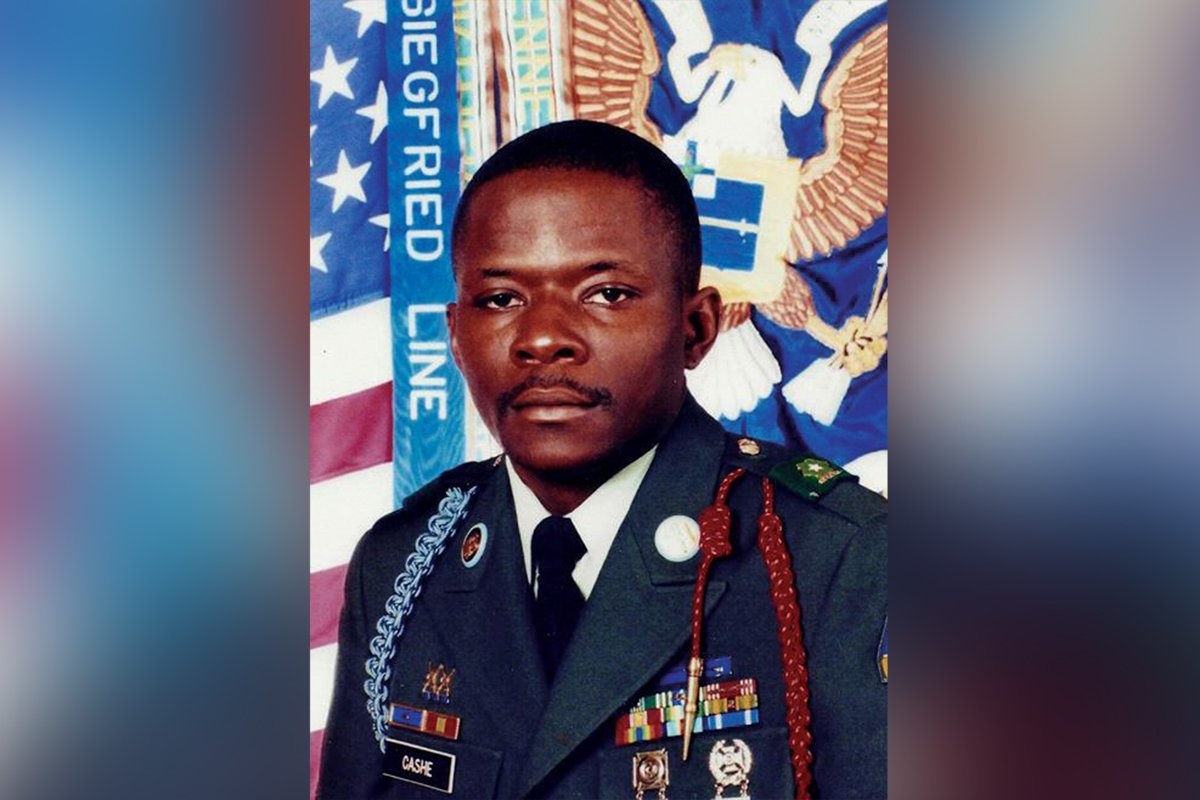 "Without regard for his personal safety, Sergeant First Class Cashe rushed to the back of the vehicle, reaching into the hot flames and started pulling out his soldiers," his Silver Star citation reads. "The flames gripped his fuel soaked uniform. Flames quickly spread all over his body. Despite the terrible pain, Sergeant First Class Cashe placed the injured soldier on the ground and returned to the burning vehicle to retrieve another burning soldier; all the while, he was still on fire."
Cashe saved six American soldiers and one Iraqi interpreter from the burning wreckage, but he sustained catastrophic burns and died Nov. 8, 2005.
Newsweek first reported in July that sources familiar with the process said Defense Secretary Lloyd Austin had signed off on Cashe's receiving the medal. He will become the first Black service member to receive the honor in decades.
Plumlee was previously nominated for the Medal of Honor by the commander of his task force. He instead received the Silver Star in 2015, leading Defense Secretary Ashton B. Carter to request an inspector general's investigation, the Post previously reported. According to the 2016 IG report, one voting member said Plumlee's rank played a large role in the decision to forgo the Medal of Honor. As a staff sergeant at the time of the attack, Plumlee was expected to behave as a leader and therefore his conduct was not of a "sufficient level for the Medal of Honor," the voting member said.
Plumlee's supporters were upset, telling the Post at the time that it showed "enormous amounts of personal prejudice" in the approval of valor awards.
Read Next: