The Department of Defense recently prohibited the use of hemp oil and CBD products for all active-duty and reserve military members.
CBD, or cannabidiol, is marijuana's second most prevalent chemical compound and is frequently used for medicinal purposes. Derived from the hemp plant, CBD is a component of marijuana that does not cause a high by itself.
In February, Acting Under Secretary of Defense for Personnel and Readiness Matthew Donovan put out a memo prohibiting the use of all hemp products, saying the move was needed "to ensure the military drug testing program continues to be able to identify the use of marijuana, which is prohibited, and to spare the U.S. military the risks and adverse effects marijuana use has on the mission readiness of individual service members and military units."
Donovan said the move was required, "even though such a prohibition will, in some instances, extend to products the normal use of which could not cause a positive urinalysis result."
According to a report from the World Health Organization, "In humans, CBD exhibits no effects indicative of any abuse or dependence potential. […] To date, there is no evidence of public health related problems associated with the use of pure CBD."
The federal government removed hemp from its list of controlled substances and established a legal distinction between hemp and marijuana under the Agriculture Improvement Act of 2018.
"Hemp is defined in the legislation as the cannabis plant (the same one that produces marijuana) with one key difference," according to the Brookings Institution. "Hemp cannot contain more than 0.3 percent of THC."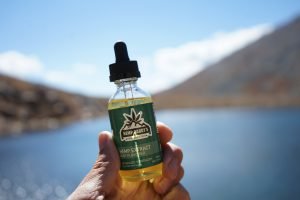 Tetrahydrocannabinol, or THC, is the psychoactive ingredient in marijuana, or the chemical compound that gets users high. The 0.3 percent THC threshold for CBD and hemp products is tantamount to the small amounts of alcohol allowed in so-called nonalcoholic beverages. It's not enough to get users high.
However, Donovan pointed out in his memo that "the U.S. Food and Drug Administration does not determine or certify the THC concentration of commercially-available hemp products, such as CBD, and these products can contain appreciable levels of THC, yet omit any reference to THC on the product label and/or list an inaccurate THC concentration."
Donovan said for that reason, and because it's impractical for the service branches to keep track of "hemp products that may or may not cause a positive urinalysis result," the policy change was necessary. "Since it is not possible to differentiate between THC derived from legal hemp products and illicit marijuana, and these products could cause or contribute to a THC positive urinalysis result, I find that the use of hemp products could effectively undermine the Department's ability to identify illicit THC use."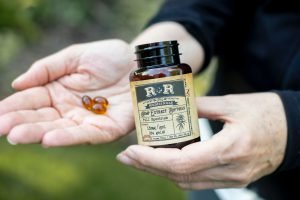 CBD is commonly used for pain relief and can be ingested or applied topically. Some studies show benefits for addressing anxiety and insomnia, and there is strong scientific evidence for CBD's effectiveness in treating childhood epilepsy syndromes, according to an article by Dr. Peter Grinspoon, who teaches medicine at Harvard Medical School.
CBD is a $1 billion industry in the U.S., and according to Grand View Research, "the global cannabidiol market was valued at $4.6 billion in 2018 and is expected to grow at a compound annual growth rate of 22.2% from 2019 to 2025."
Service members found to have used CBD products can be punished under Article 92 of the UCMJ — Failure to Obey an Order.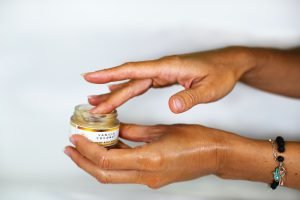 Donovan's order provides exceptions for use "pursuant to legitimate law enforcement activities" or "by authorized personnel in the performance of medical duties." It also makes exceptions for cases in which lack of knowledge "that the product was made or derived from hemp, including CBD," is reasonable.
The order does not prohibit the use of durable goods containing hemp, such as rope or clothing. FDA-approved medications containing CBD or synthetic cannabis for which service members have a valid prescription are also allowed under the change.
According to Military.com, U.S. Navy and U.S. Marine Corps personnel were previously allowed to use to use topical products such as shampoo, lotions, and creams, but Donovan's order requires a service-wide policy alignment.