With 2020 finally in the rearview, we can take a moment to reflect on some of the notable public figures we lost. The year saw a lot of famous people pass away, some to COVID-19, some to natural causes, and others to tragedy. While their fame came from careers in music, sports, arts, and entertainment, here are 10 celebrities you probably never knew were veterans.
Regis Philbin
Known lovingly as "the hardest-working man in show business," Regis Philbin gained international fame as the host of Who Wants To Be a Millionaire? Known for his friendly demeanor and natural gift of banter, Philbin — Regis to his fans — led a long television career. Before his start in television, he earned a degree in sociology from Notre Dame. Upon graduating, he accepted a commission in the United States Navy and served as a supply officer on Naval Amphibious Base Coronado from 1953 to 1955. Philbin, who still holds the Guinness World Record for the most hours on US television, died of heart disease in July 2020.
John Prine
Considered the Mark Twain of songwriting, John Prine is heralded as one of the greatest American singer-songwriters of all time. His lengthy career as a musician was preceded by a stint in the US Army. Prine was drafted during the Vietnam War but spent his service in Germany "drinking beer and pretending to fix trucks." Following his service Prine began his musical career, earning the respect of musical giants such as Bob Dylan and Johnny Cash. Prine holds the unique honor of being the first singer to be invited to perform at the Library of Congress. He is the winner of two Grammys as well as a Lifetime Achievement Award, and is currently up for two more Grammys. Prine died from COVID-19 in April 2020.
Sean Connery
Sean Connery was the first actor to portray the fictional spy James Bond, and many would argue he has yet to be surpassed in that role. Before he starred as 007 and in notable movies like The Untouchables, The Rock, Indiana Jones and the Last Crusade, and The Hunt for Red October, Connery was a sailor. Born in Scotland, he enlisted in the Royal Navy at the age of 16. He served aboard the HMS Formidable from 1946 to 1949. At the time of his death in October 2020, Connery was an Oscar winner, a Golden Globe winner, and a knight.
Ian Holm
Science fiction and fantasy fans will recognize Ian Holm for his roles in Alien and The Lord of the Rings trilogy. Holm was born in England in 1931 and began his acting career early. His career in the arts was briefly suspended following World War II when he was called upon for National Service. Holm served in Austria where he attained the rank of lance corporal. After several years in the British Army, Holm picked up his acting career, eventually starring in movies such as Chariots of Fire, Hamlet, The Fifth Element, and The Aviator. Holm died in June 2020 of Parkinson's disease.
Wilford Brimley
The man known the world over for pronouncing diabetes as "diabeetus" had a long acting career before the infamous health commercials. Brimley was a character actor remembered for roles in The China Syndrome, The Thing, Cocoon, and The Natural. Before his giant mustache ever graced the silver screen, Brimley served in the US Marine Corps. He dropped out of high school in order to enlist during the Korean War. Brimley spent his entire enlistment in the Aleutian Islands and attained the rank of sergeant before being honorably discharged.
Bill Withers
The voice behind hits like "Lean on Me" and "Ain't No Sunshine" was plagued with a stutter early in life. Bill Withers, the three-time Grammy Award-winning singer-songwriter, enlisted in the US Navy at age 17. It was during his nine years of service as a sailor that Withers was able to overcome his speech impediment and begin singing publicly. Following his death in March 2020, Withers was awarded the Lone Sailor Award for naval veterans who have used their time in service to lead successful post-military careers.
Tom Seaver
Baseball Hall of Famer Tom Seaver holds a record shared with only one other pitcher for having 300 wins, 3,000 strikeouts, and an earned run average under 3. One of the greatest players to ever play the game of baseball, Seaver also served eight years in the US Marine Corps Reserve. Seaver spent his active time aboard Marine Corps base Twentynine Palms as a basic supply man. Following his military service, Seaver played on four Major League Baseball teams.
Fred Willard
Starring in films like Anchorman and Best in Show, Fred Willard was a comedic actor best known for his off-color jokes. Prior to a career in comedy, Willard attended the Kentucky Military Institute. Upon graduating, Willard served in the US Army and was stationed in Germany. He went on to have a successful career in both film and television.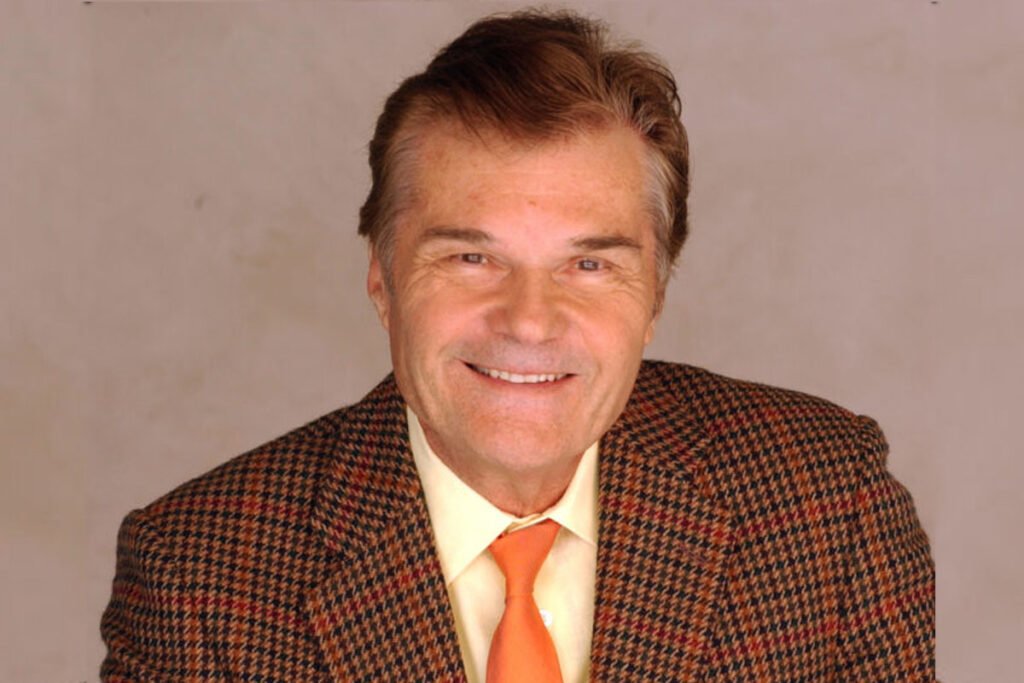 Jerry Stiller
Jerry Stiller is best known for his roles on sitcoms Seinfeld and The King of Queens as well as being half of the comedy duo Stiller and Meara with his wife of 60 years, Anne Meara. His successful acting career often depicted him in fatherly roles, but he is also known for being the actual father of comedy legend Ben Stiller. Before hitting it big in comedy, he served in the US Army during World War II, stationed primarily in Italy, where he claimed to have spent most of his time playing football. Stiller left the service and used the GI Bill to become one of the first people to earn a degree in speech and drama from Syracuse University. He died in May 2020 and will be remembered for a career that covered the stage, film, and television.
Whitey Ford
Whitey Ford, aka "The Chairman of the Board," spent 16 years playing for the New York Yankees. By the time he retired from baseball he was a 10-time All-Star and two-time World Series champion. In 1951, after two years as a promising rookie for the Yankees, Ford left the Major League to serve in the US Army during the Korean War. Following his enlistment, Ford returned to the Yankees and went on to make baseball history. Ford pitched 45 shutouts and holds the record of fourth-best winning percentage in all of baseball.
While 2020 saw a long list of celebrities pass away, these are a few who chose to serve their country before, or even after, they were famous. A more complete record includes Kirk Douglas, Carl Reiner, Brian Dennehy, Don Shula, Joe Louis Clark, and Billy Joe Shaver. The seemingly endless list just goes to show how many Americans still value service to the nation, and more importantly how time spent serving others can help prepare for a life pursuing other ventures. You never know how many people standing on stage, taking the pitcher's mound, or wielding a paintbrush once donned a uniform. Each of the celebrities on this list made history in their own right but remained humble about their military careers, leaving many fans unaware they ever served.