KYIV, Ukraine — Events are rapidly unfolding in Ukraine's war zone, raising the specter of a full-scale Russian invasion in the coming days. On Friday, the leader of a Russian puppet government in occupied eastern Ukraine announced a "centralized evacuation" of civilians into Russia.
Denis Pushilin, leader of the so-called Donetsk People's Republic, made an unfounded claim that Ukrainian forces are poised for a military takeover of Russian-occupied territory in eastern Ukraine and said that "women, children and people of a frail age" should evacuate into Russia's Rostov region.
In the Donbas, Ukrainian forces have been at war for nearly eight years against a force of Russian regulars and conscripts raised from Russian-occupied territory. There is no evidence that Ukrainian forces are ready to go on the offensive to retake Russian-occupied territory in eastern Ukraine.
Ukrainian soldiers on the front lines in eastern Ukraine say they are currently under strict orders to obey the cease-fire and to not respond to attacks from the Russian side. Likewise, officials in Kyiv have repeatedly denied any plans to retake the Donbas by force.
The US has warned for weeks that Russia intends to orchestrate a so-called false flag event to justify a full-scale invasion of Ukraine. Beginning the morning of Feb. 17, fighting escalated along the front lines in Ukraine's eastern Donbas region. The uptick in violence, which included the shelling of a kindergarten in Ukrainian-controlled territory on Feb. 17, spurred concerns that Russia is orchestrating a pretense to justify a major offensive.
"If shelling and or shooting breaks into something sustained, this would be especially worrying," said Peter Zwack, a retired US Army brigadier general who serves as the senior Russia and Eurasia fellow at the Institute for National Strategic Studies at the National Defense University.
"I imagine tensions are quite high along the line, which makes everything more hair-trigger overall, and certainly more ripe for a major and highly publicized provocation, which becomes especially perilous if civilians are casualties," Zwack told Coffee or Die Magazine.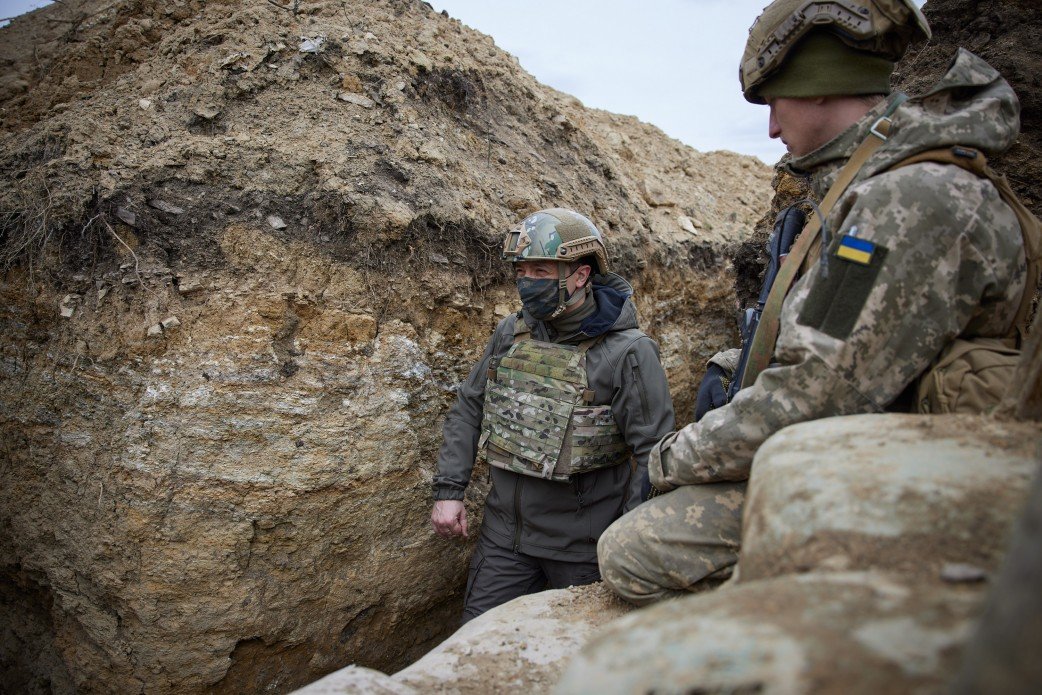 According to the US, Russia has now massed from 160,000 to 190,000 troops "in and near Ukraine," marking a significant uptick from the 100,000 Russian soldiers the US had estimated were in those areas on Jan. 30. Michael Carpenter, US ambassador to the Organization for Security and Co-operation in Europe, announced the revised estimate Friday.
"This is the most significant military mobilization in Europe since the Second World War," Carpenter said in Vienna.
Russia's proxy forces in eastern Ukraine also claimed on Friday to have thwarted multiple acts of sabotage by Ukrainian forces, including an attack at an ammonia reservoir in the city of Horlivka. Russia's proxies also accused Ukrainian forces of plots to attack oil and chlorine reservoirs.
Ukrainian officials denied the unfounded allegations and blamed the Russian side for the sharp uptick in combat at eastern Ukraine's front lines.
"We categorically refute Russian disinformation reports on Ukraine's alleged offensive operations or acts of sabotage in chemical production facilities," Ukraine's Minister of Foreign Affairs Dmytro Kuleba said Friday on Twitter. "Ukraine does not conduct or plan any such actions in the Donbas. We are fully committed to diplomatic conflict resolution only."
Echoing previous earlier US assessments, Carpenter said Friday that Russia was plotting to fabricate a so-called false flag event to justify a full invasion.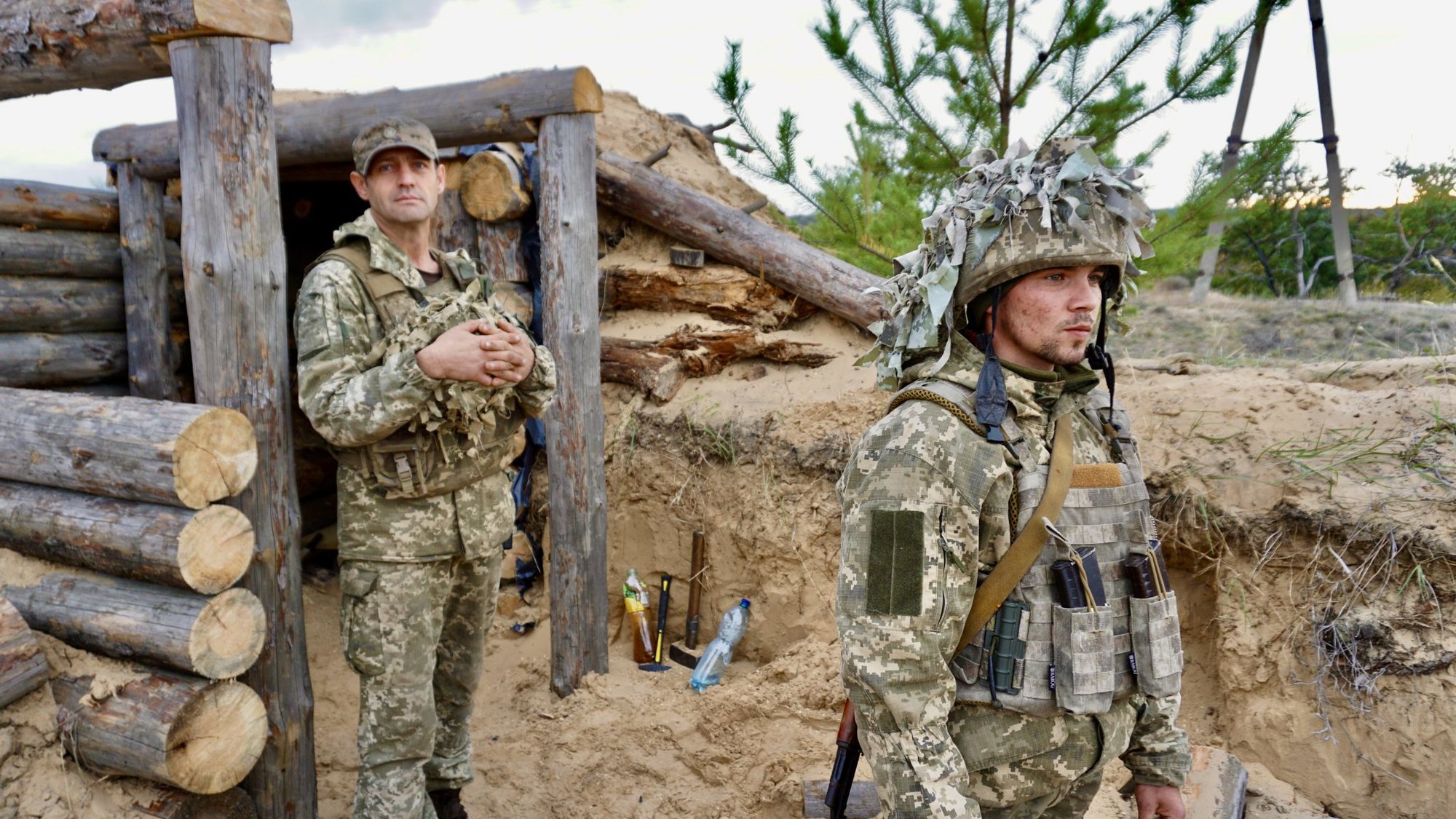 "We are aware that Russia is intent on creating a pretext to justify an invasion into Ukraine," Carpenter said. "We have reports from multiple sources that provide detail on Russia's efforts to fabricate supposed "Ukrainian provocations" and shape a public narrative that would justify a Russian invasion."
Carpenter also refuted Russian President Vladimir Putin's unfounded claim of a "genocide" ongoing within the Donbas region at the hands of pro-Ukrainian forces — an assertion for which there is no evidence.
"[Russia] cynically tries to portray Ukraine, NATO, and the United States as aggressors at the same time as it positions a massive strike force, threatening to invade its neighbor," Carpenter said.
According to recently reported US estimates, Russia has about 110 battalion tactical groups massed near Ukraine — a force that represents roughly two-thirds of Russia's ground combat power potential. That force is focused on Ukraine's border — an area that accounts for only about 10% of Russia's total land borders. Russia has also forward-positioned offensive air power assets, including attack aircraft and helicopters and tactical bombers, US officials say.
The deployment of Russian National Guard units near Ukraine is a particularly troubling development over the past several weeks, many analysts say, since those forces would presumably be used as an occupation force.
"The Russian Federation is now in a position to further invade the sovereign territory of Ukraine at any moment, if President Putin so chooses," Carpenter said.
Read Next: