Sara Wilkinson watched her husband, Chad Wilkinson, do tens of thousands of box step-ups. As Sara cooked dinner in their kitchen, the 43-year-old Navy SEAL would be in the living room, stepping up onto a 20-inch wooden box, then back down, then doing it again — first one leg, then the other. But Chad was most in the zone when he did his step-ups in the garage, wearing a 45-pound rucksack, alone in the dim light, with a projector casting the image of Aconcagua — the highest mountain in the Americas — on the closed garage door.
The relentless step-up workouts were a training regimen for his plan to climb the tallest peak on each continent, the so-called Seven Summits. By 2018, he had already climbed Kilimanjaro.
"He was a man that was incredibly focused, and he succeeded at almost every goal he went after," Sara told Coffee or Die Magazine.
Chad reached the top of Aconcagua, but it would be the final summit he crossed off his list.
Chad Wilkinson died by suicide on Oct. 29, 2018. Doctors found that his brain showed signs of scarring consistent with traumatic brain injury. To honor his memory and raise awareness about the link between TBI and veteran suicide, Sara and the sporting equipment company GoRuck hope people around the world will participate in the second annual Chad 1000X Veterans Day workout.
Sara and Chad were both military kids and met on the first day of high school in Quantico, Virginia. Chad was quiet, kind, and decidedly unflashy, Sara said. But he was competitive, and when he set a goal, he went after it ruthlessly.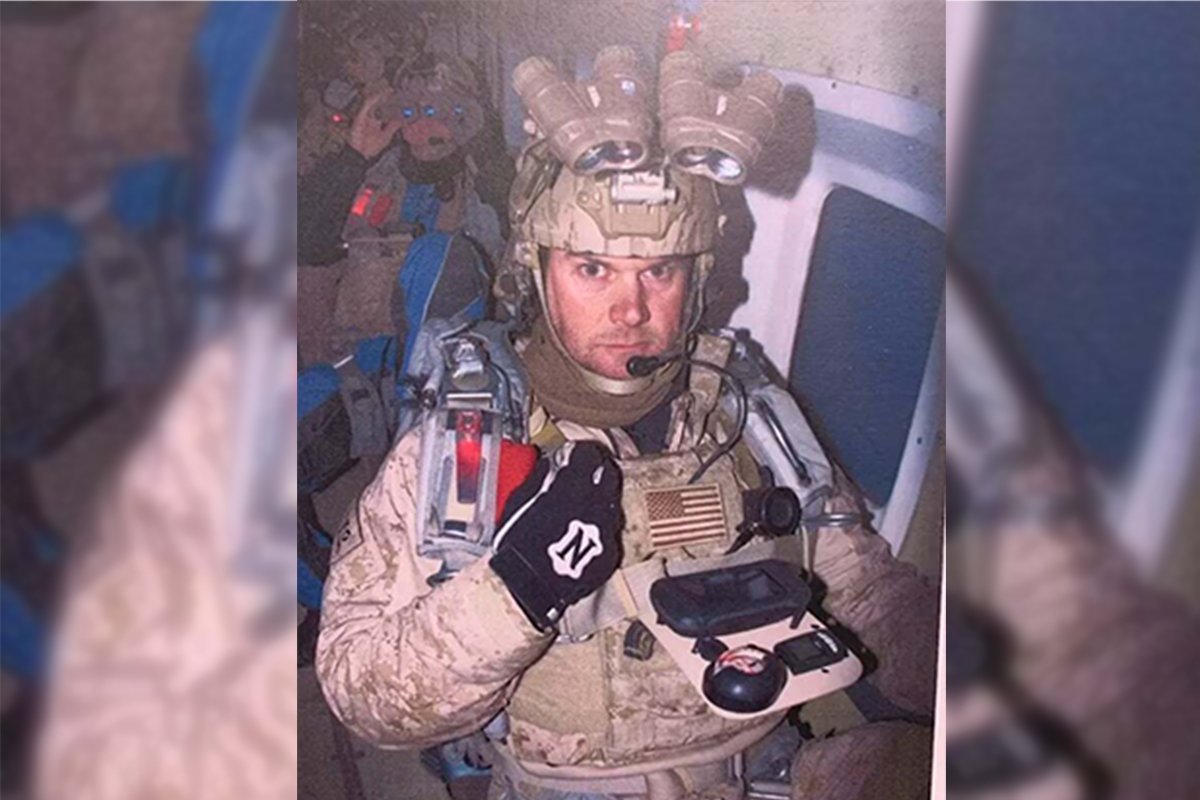 One such goal was becoming a Navy SEAL, as his father had. In 1996, Chad joined SEAL Team 8. After about 10 years, he got out, thinking a normal work schedule would be easier on his and Sara's two young children.
"We were miserable," Sara said. "Civilian life just wasn't for us. He was born to do this job."
So Chad went back and was fast-tracked to SEAL Team 6.
As a military spouse, Sara said she always knew there was a possibility her husband might not return from a deployment.
"I can't control a terrorist or where that bullet might go," she said. "That's just wrong place, wrong time."
But she wasn't prepared for Chad to be home, get out of bed one morning, and never come back.
"It was completely out of the blue," she said.
After Chad's death, Sara donated his brain for research at the Center for Neuroscience and Regenerative Medicine at Walter Reed National Military Medical Center, which studies military brain injuries. Doctors found that Chad's brain had significant interface astroglial scarring caused by blast exposure.
Blast-injury research is still in its infancy, but a small 2016 study suggested such scarring could begin to explain why so many service members return from deployment with persistent neurologic and behavioral symptoms such as chronic headaches, sleep disorders, memory loss, irritability, and depression. A 2019 study found veterans with a history of TBI are more than twice as likely to die by suicide than are those without such a diagnosis.
The symptoms of brain injury, Sara said, are all too common in special operations families: sensitivity to loud noises, avoiding crowds, and lack of sleep.
"It's really, really easy to chalk up a lot of those symptoms to their job," Sara said. "But for someone to choose to take their own life, I have to believe there's a way we can intervene."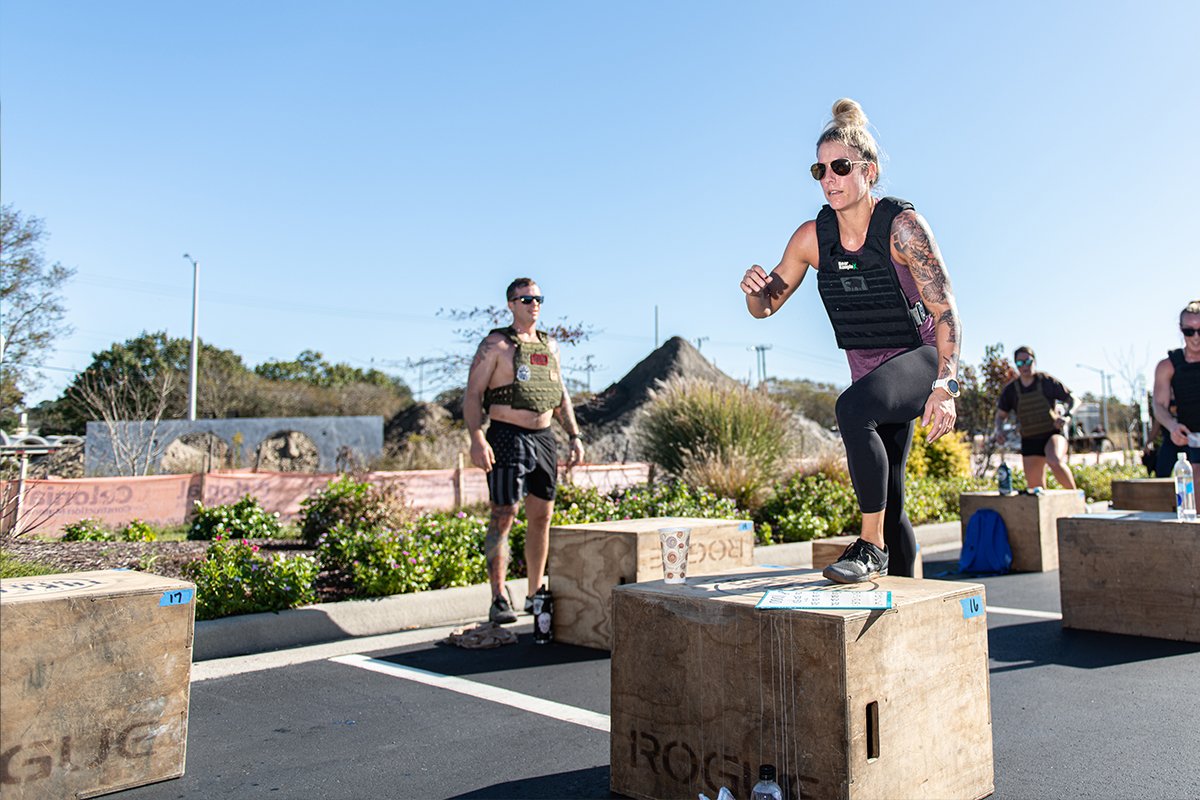 Sara mentioned Chad's regular workout of 1,000 step-ups during his memorial, inspiring some of her friends to do the same workout in his honor. When rucking-fitness company GoRuck approached her in 2020 with the idea of doing the workout as a fundraiser and awareness campaign for the Navy SEAL Foundation, her gut instinct was to say no.
"If you had Googled Chad prior to October of 2018, you would have never known he existed," she said. "He kept his profile low. He liked to be unnoticed."
But she changed her mind in hopes that Chad's story might reach others who are suffering as he did. GoRuck spearheaded the inaugural Chad 1000X last year, with 4,500 participants around the world raising more than $100,000 for brain and mental health programs funded by the Navy SEAL Foundation.
The workout is set in three levels and is straightforward, though it is not for the faint of heart — at least, not if you want to complete it the way Chad did, with a 20-inch box and 45-pound rucksack. Options include:


Slick

— No rucksack. You pick the height of the step-ups.



Standard

— A 20- or 30-pound rucksack. You pick the height of the step-ups.



Expert

— A 45-pound rucksack. You use a 20-inch box for step-ups.



Participants are encouraged to exercise with a partner or group and complete the Chad 1000X virtually between Nov. 5 and 13. Several communities have also organized live events.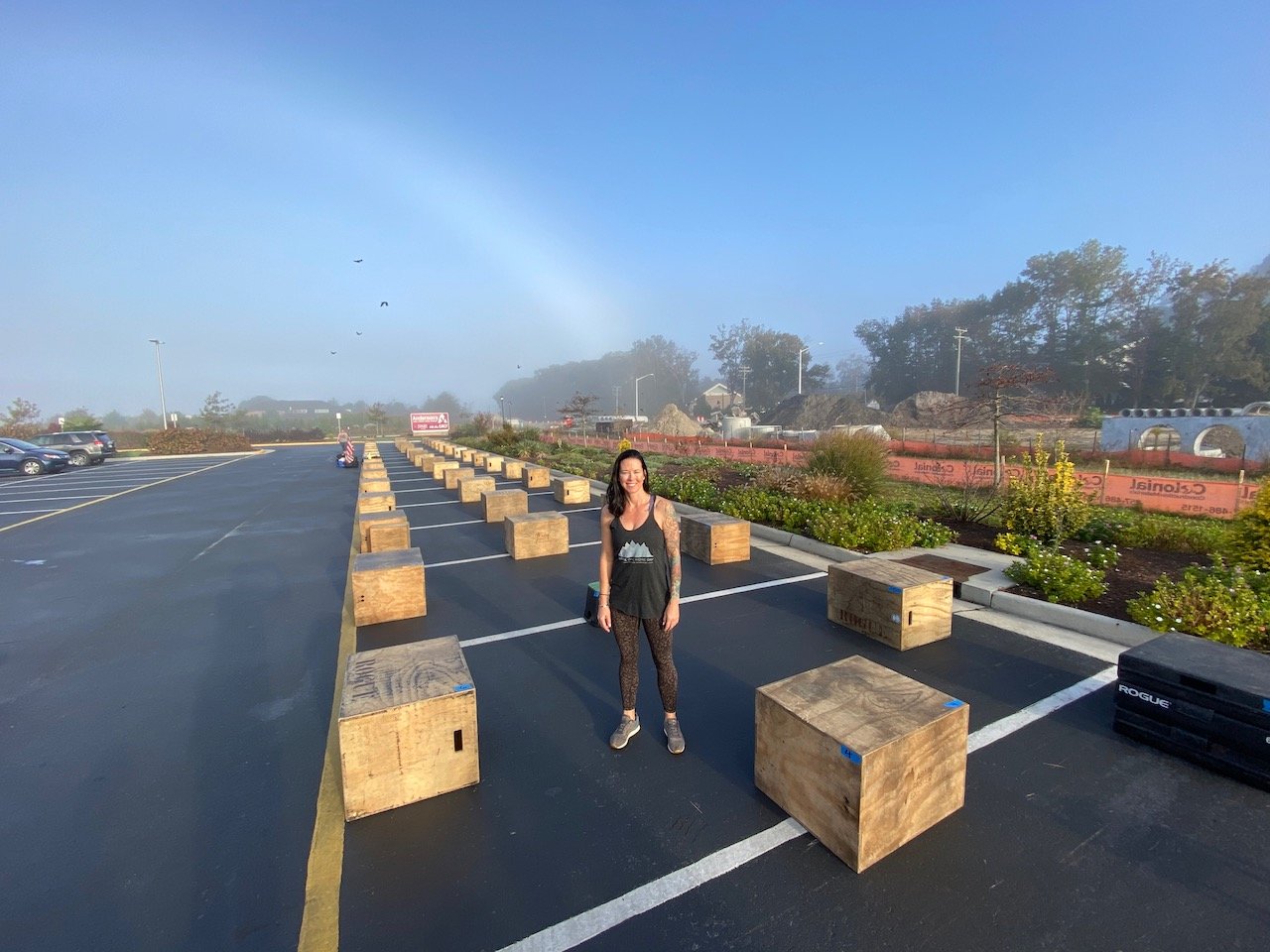 Last year, Sara did the 1,000 step-ups for the first time. She did it the way her husband did; alone, in the garage, wearing his backpack, and without any music.
This year she'll travel the country to attend some of the Chad 1000X events. She wants to reinforce the symbolism that everyone needs somebody, and they don't have to go through tough times alone.
"Veterans Day is to remember the people that are still here. It's a great way to show those in uniform that we recognize their struggle, and we stand with them," Sara told Coffee or Die. "Watching people come together and do this workout is powerful, and it can bring a lot of attention to this silent enemy."
Read Next: