On the tropical island group of Fiji one pleasant day in 1964, Airman Tony Willis, a legend within the US Air Force pararescue community, had a chance encounter with an unforgettable item — an 18-inch-tall head carved out of wood and shaped into a South Sea demigod with a nasty snarl.
Willis knew he couldn't leave without the head. Although the legend remains a bit murky in its finer details, one unassailable fact persists: Willis' rare find became the PJs' new mascot, "Charlie the PJ."
"Charlie graduated the pipeline," Air Force Senior Master Sgt. Aaron Love, an Air Force pararescueman, or PJ, told the Late Night History podcast. "He was properly evaluated. He's been to jumpmaster school, he's a static-line jumpmaster, he's a dive supervisor, he's a free-fall jumpmaster; he became a badge of honor."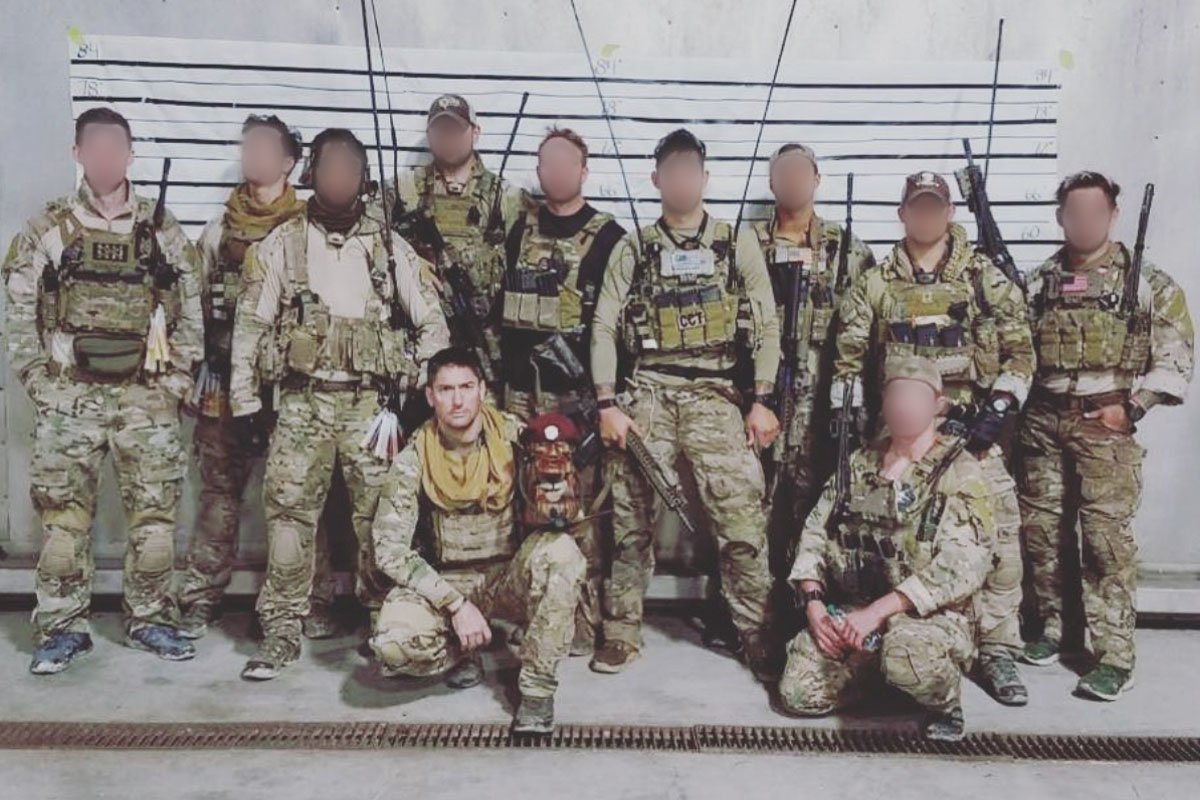 This "badge of honor" has created a rite of passage in which all active-duty and retired PJs participate. The whereabouts of Charlie the PJ are a manhunt priority for every respectable PJ. Whether it's on a combat-zone deployment or tagging along for a reunion, Charlie the PJ has been there and done that.
In order to enforce safe and ethical practices when handling Charlie the PJ, the Air Force pararescue community established a list of 11 rules. This list can be found within a scroll clenched between Charlie's two hands. Any infractions provoke a curse upon the violator's unfortunate soul.
The rules are as follows:



Charlie will be acquired only by fully and currently qualified or retired pararescuemen.




Any effort by non-pararescue personnel to abscond with Charlie will be met with the full, unified force of the career field.




Charlie will physically occupy and dominate a place of honor at all pararescue functions at which his presence is expected.




Efforts to abscond with Charlie will not be instituted until the final hours of the function of which he is in attendance.




Only covert measures reflecting great pride upon the pararescue career field will be employed during Charlie's acquisition.




Physical violence will not be employed except during circumstances in Rule Two above.




Area destruction during any acquisition effort will be kept to a minimum except during circumstances reflected in Rule Two above.




Charlie will not be altered or changed in any manner unless authorized by the consensus of the Pararescue Association, officiated by the president of the association.




His location need not be made public; however, he will be prominently displayed at all times during his tenure at his hosting pararescue team's section.




Charlie will be transferred from point to point only through the most secure means, inclusive of the US Postal Service, UPS Inc., FedEx, etc.




If Charlie is acquired by a recognized pararescue retiree, that individual will not retain custody of him for more than one seven-day period before surrendering him to the operational pararescue team of his choice.



The tradition of acquiring, stealing, and taking team photos with Charlie the PJ has shaped generations of Air Force pararescuemen — the wooden icon even has its own Instagram page.
"If anybody that isn't a PJ puts hands on Charlie, it's like the record screeches, and everybody stops, because you're not even allowed to hold Charlie if you're not a PJ," Love said. "That's our mascot. If there's going to be a big gathering of PJs, Charlie is expected to attend if your team is going, but that opens him up to shenanigans."
Although it started as a team joke, Charlie the PJ is now an indispensable part of the pararescue community's warrior culture.
Read Next: What It Means To Be a US Air Force Pararescue Jumper, According to 3 PJs