A federal grand jury indicted Derek Chauvin and three other former Minneapolis police officers on federal civil rights charges Friday in connection with the death of George Floyd on May 25, 2020.
While a Minneapolis jury convicted Chauvin of murder on April 20, 2021, and the three other officers will face trial next month for their roles in Floyd's death, those charges are separate from the ones announced Friday.
The new charges are brought by the federal Department of Justice and accuse all four police officers of depriving Floyd of specific constitutional rights.
According to a release from the DOJ, the indictment charges Chauvin, 45, with using "unreasonable force" on Floyd. Courts have long viewed unreasonable force as unacceptable under the Constitution's Fourth Amendment protection from unreasonable search and seizure. Former officers Tou Thao, 35, and J. Alexander Kueng, 27, were charged along the same lines for failing to stop Chauvin.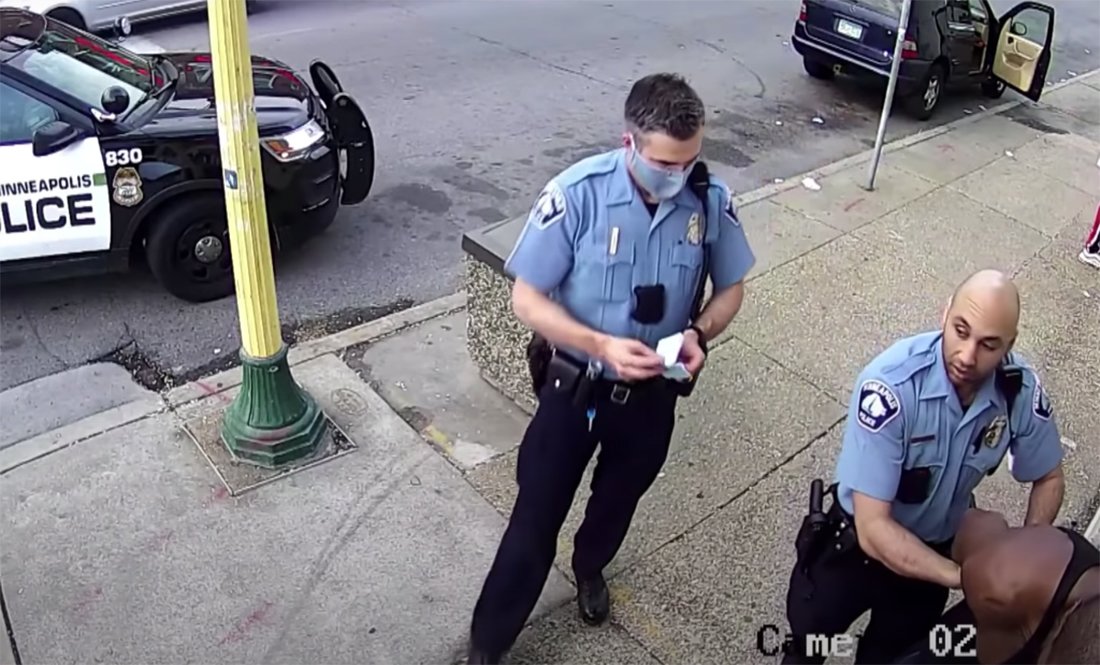 Additionally, Chauvin, Thao, Kueng, and former officer Thomas Lane, 38, were charged for failing to render medical aid to Floyd, which the DOJ views as a violation of Floyd's Fifth Amendment right to not be "deprived of life, liberty, or property, without due process of law."
Federal civil rights charges have long been used in police misconduct cases, particularly when local authorities fail to charge — or local juries fail to convict — local police officers. Though federal authorities can rarely charge police with direct crimes, such as murder — which is nearly always a state crime — the DOJ has the ability to charge for crimes directly related to violations of constitutional rights, an area that often overlaps with police misconduct.
Specifically, federal law forbids anyone who is acting "under the color of law" — which includes police — from infringing on rights guaranteed by the Constitution.
The charges against the four former officers are not related to the DOJ's "pattern or practice" investigation of the Minneapolis police department announced April 21, 2021.
In addition to the charges related to Floyd, Chauvin was indicted for a 2017 incident in which he allegedly hit a teenager in the head with a flashlight and then kneeled on the teenager's back "even after the teenager was lying prone, handcuffed, and unresisting."
Read Next: Army Trainee Hijacks School Bus To Escape Basic Training