Derek Chauvin chose not to take the stand on the final day of his defense, setting the stage for the conclusion of the former Minneapolis police officer's trial in the death of George Floyd. The jury is set to deliberate after closing arguments Monday and will be sequestered until they reach a verdict.
The defense called only two expert witnesses this week before concluding its case Thursday. Both took aim at key parts of the prosecution's case from the trial's first 10 days. One attacked the prosecution's medical evidence, while a second argued that Chauvin's actions were not outside normal police procedures.
On the medical side, prosecutors have argued that Floyd died of asphyxiation caused by Chauvin's kneeling on him for 9 minutes and 26 seconds during a chaotic arrest last May. But former Maryland Chief Medical Examiner Dr. David Fowler told jurors that he thought prosecutors had missed a key fact: As Chauvin kneeled on him, Floyd was lying next to the exhaust pipe of a running police car, which continually spewed carbon monoxide at him.
Fowler tied that observation to results of Floyd's autopsy that found Floyd had an enlarged heart; he told jurors that very little carbon monoxide can put a person with an enlarged heart into a lethal cardiac arrhythmia. Also, he noted that Floyd's drug use the day of his arrest could have contributed to his death. Fowler said he knew of no hard evidence that putting someone in a prone position with their hands cuffed behind their backs for an extended period of time could be dangerous.
In the end, he said, Floyd's cause of death was "undetermined."
Prosecutors re-called their own witness, Dr. Martin Tobin, a pulmonologist who had put the blame on Chauvin for Floyd's death. Fowler, Tobin said, was incorrect.
But the defense scored a win when Judge Peter Cahill denied the prosecution's request to present new evidence of lab tests done on Floyd's carbon monoxide levels. Cahill said that if he permitted the late entrance of the prosecutor's evidence, it would be prejudicial to the defense. "If he even hints that there are test results that the jury has not heard about, it's going to be a mistrial. Pure and simple," Cahill said.
Tobin avoided the topic and concluded his testimony.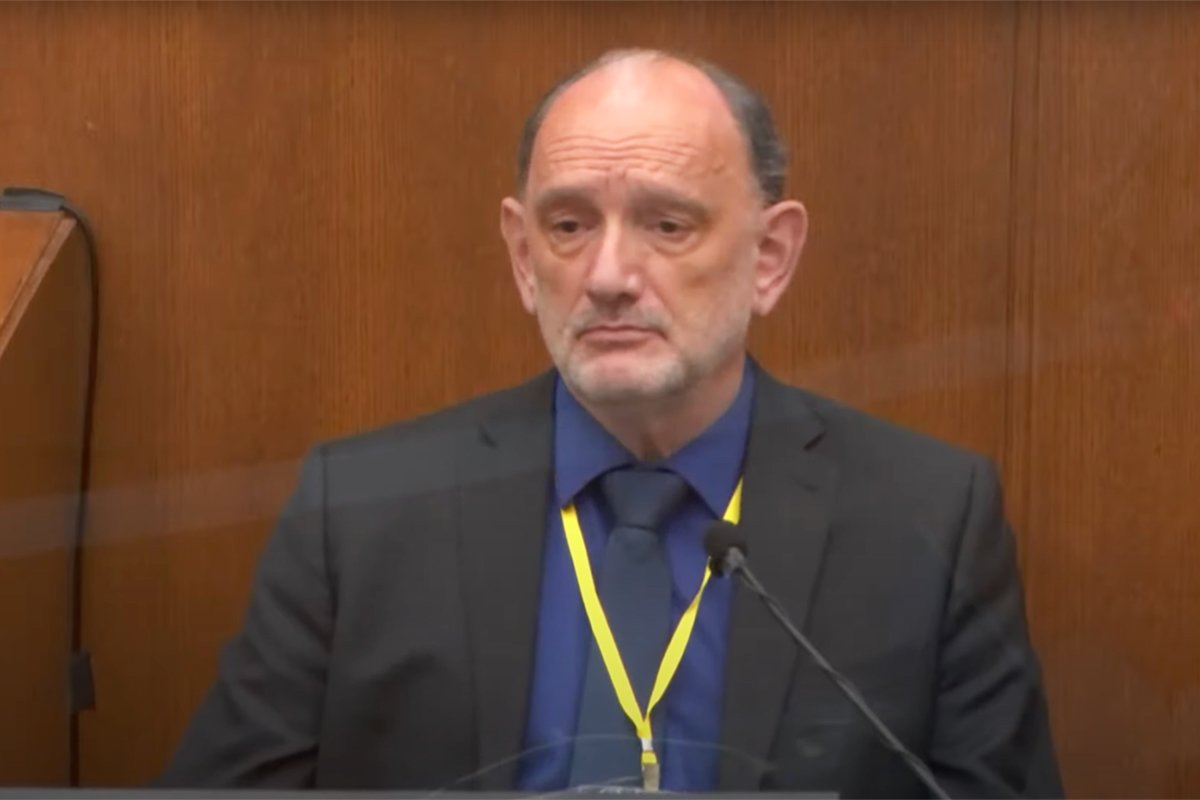 The defense's other witness earlier in the week was a 30-year police officer. Barry Brodd attacked the prosecution's arguments that Chauvin used unnecessary or unauthorized force in controlling Floyd. That view had been expressed by several witnesses, including the chief of the Minneapolis Police Department. But Brodd testified that Chauvin's restraint of Floyd, who had kicked and resisted police, did not constitute a "use of force" at all but was rather a reasonable restraint of an uncooperative suspect. At one point he speculated that Floyd might have been "resting comfortably."
Though the threat of a mistrial and sparring between Chauvin's experts and prosecutors made for a few spicy exchanges, the most dramatic moment in the final day came when Chauvin's lawyer informed the judge that Chauvin was choosing not to take the stand. Some court watchers have speculated that the strength of the prosecution's case would convince him to defend himself, whereas others thought it wise to stick to the legal rule of thumb that a defendant rarely helps themselves on the stand.
In the end, Chauvin invoked his Fifth Amendment rights and chose to stay silent, at least in front of the jury. Cahill spoke directly to Chauvin for several minutes, probing whether or not the decision to forgo testimony was indeed his own and was well informed. Satisfied after speaking with Chauvin, the judge said he would instruct jurors that Chauvin's decision to remain silent in the trial should not be held against him as they deliberate.
He set closing arguments to begin Monday.
Read Next: