Witnesses testifying during the first two days of the Derek Chauvin murder trial said Chauvin refused multiple requests from bystanders — including an off-duty firefighter — to take his knee off George Floyd's neck. But a defense lawyer for the former Minneapolis police officer promised in his opening statement that he would prove Chauvin's actions did not kill Floyd in May 2020. Attorneys for both the prosecution and defense made opening arguments Monday, and the prosecution called the first of what is expected to be many witnesses in a trial expected to take two to four weeks.
The long-awaited trial of Chauvin is the first of two that will evaluate the actions of the four officers involved in Floyd's in-custody death. The other three officers will face a joint trial on lesser charges later this year. Coffee or Die Magazine tracked the major points from the first two days of Chauvin's trial.
Floyd died after Chauvin, a Minneapolis police officer for 19 years, held him on the ground for more than nine minutes. Videos of the encounter launched months of protests and riots.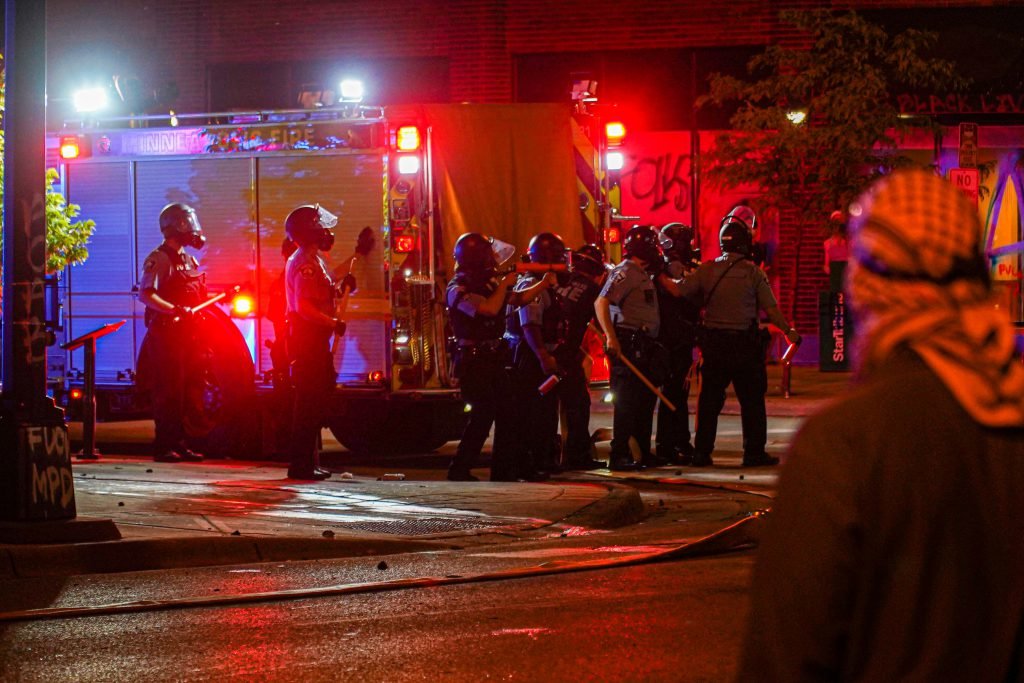 Tuesday saw a string of prosecution witnesses who were present at the arrest, including an off-duty Minneapolis firefighter. Firefighter EMT Genevieve Hansen said she was passing the scene while off duty and quickly came to believe Floyd was in grave danger of asphyxiation. She said that police did not allow her to assist him and that one of the officers, Tou Thao, told her, "If you're really a firefighter, you should know better."


Hansen, however, struggled with some technical questions about Floyd's condition. She described Floyd's breathing as "agonal breathing" — a deep gasping reflex often associated with medical near-asphyxia — but when asked directly, she said she was unsure of a full medical definition of that condition. Instead she said, "we associate it with someone dying." She also said she decided to record the arrest with her phone out of "an instinct" but not as an approved procedure.
Other Tuesday witnesses included a 9-year-old girl who testified that watching the arrest "felt like [Chauvin] was stopping his breathing, and it was kind of like hurting him." Another witness, Darnella Frazier, took video of the arrest that went viral. Frazier, who was then 17, testified she "heard George Floyd saying 'I can't breathe. Please. Get off me. I can't breathe.'" Frazier also said she saw Chauvin refuse multiple requests from a firefighter to check on Floyd.
In Monday's opening statements, both sides made clear that the major points of debate the jury will be asked to consider are the details surrounding Floyd's cause of death.
Special Assistant Attorney General Jerry Blackwell opened by pointing out the different policies of the Minneapolis Police Department that he believes Chauvin violated, including his failure to take lifesaving measures after Floyd went limp under his knee. Blackwell said that prosecutors intend to prove that Floyd's death was predominantly caused by Chauvin and not by a drug overdose or complications from any medical conditions. He also attacked another likely line of defense, that Chauvin's actions were proper under the "split-second" stress of a street arrest.
"This case is not about split-second decision making," Blackwell said. "In nine minutes and 27 seconds there are 479 seconds, not a split second among them."
In the defense's opening statement, Chauvin's defense attorney Eric J. Nelson argued that Floyd's predominant cause of death was a mix of illicit drugs and underlying medical conditions. Floyd's death, he said, was due to "cardiac arrhythmia that occurred as a result of hypertension, his coronary disease, the ingestion of methamphetamine and fentanyl, and the adrenaline flowing through his body."
Nelson also argued that the crowd gathered around the arrest had reached a state of aggression that caused Chauvin and his fellow MPD officers to become distracted from Floyd's condition, in fear for their own safety.
One of the bigger surprises from the first two days was the testimony of Hennepin County 911 dispatcher Jena Scurry. Scurry said she watched the arrest unfold from her 911 dispatch center over a live street surveillance camera, a point of view not previously made public. She testified that, as she watched, Floyd, Chauvin, and the other officers were so motionless that she initially thought the video feed had frozen. As the arrest went on, she described a "gut instinct" that prompted her to call an MPD sergeant to report what seemed to her like inappropriate actions from the officers subduing Floyd.
The trial drew crowds outside of the courthouse in downtown Minneapolis. Authorities expect so much attention around the trial that the MPD has set up a Twitter account, Minnesota Operation Safety Net, specifically to report on trial-related police activity. The account tweeted Monday that there had been no arrests in connection with the demonstrations outside of the courthouse since they began during jury selection. It also said that police have not received any credible threats to the courthouse and surrounding area.
"There have been no arrests or property damage related to the Chauvin trial. Demonstrations have continued to be peaceful," the account said. "There are no credible, imminent threats to the trial, the Hennepin County Government Center in Minneapolis, the State Capitol or St. Paul area."
Read Next: