A Minneapolis jury convicted former police officer Derek Chauvin of second-degree unintentional murder, the highest charge he faced, and two lesser charges in the death of George Floyd. Chauvin kneeled on Floyd's back last May while arresting him for 9 minutes and 29 seconds, an act captured by multiple videos that sparked a yearlong wave of national civil protest and scrutiny on police brutality.
Chauvin, who has no criminal background, faces up to 40 years in prison, but under Minnesota sentencing guidelines, will likely serve just over 12.
The verdict came only hours after the jury was handed the case after three weeks of testimony and appeared to be almost too soon for city officials, who had just begun to roll out plans for the verdict on Monday and early Tuesday.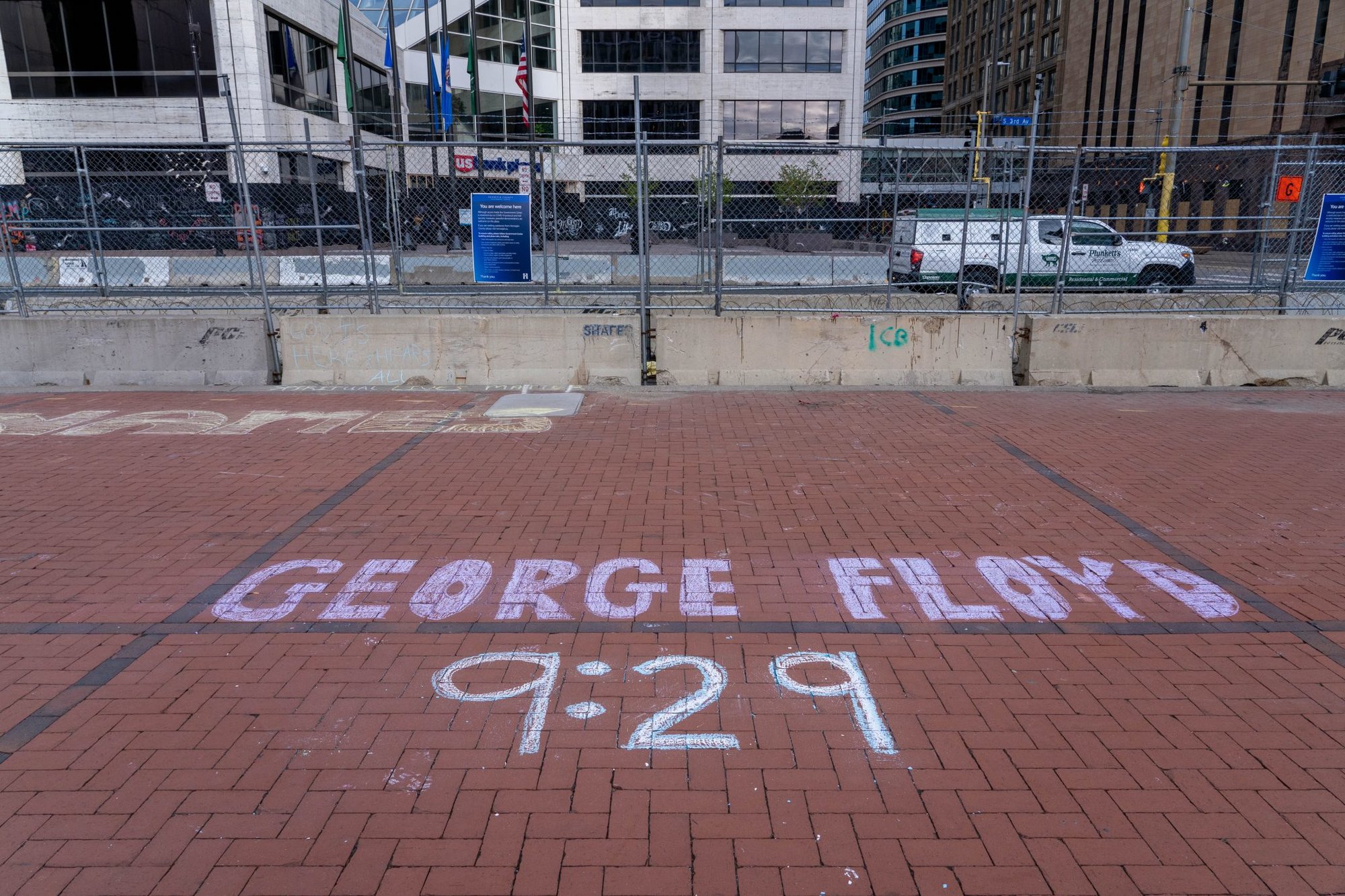 On Monday, Minnesota Gov. Tim Walz declared a "peacetime emergency," and over 100 State Patrol officers from Ohio and Nebraska were en route to Minneapolis to join local police and nearly 3,000 National Guard soldiers already in the city.
Minneapolis schools announced the cancellation of all in-person classes for the rest of the week.
Tuesday morning, Coffee or Die Magazine observed significant hardening of several state and city buildings in downtown and early closures of streets that have been the site of previous clashes with police. The Hennepin County Courthouse, where the Chauvin trial is taking place, had both police and National Guard personnel on hand with tall fencing. The same was true at nearby government buildings.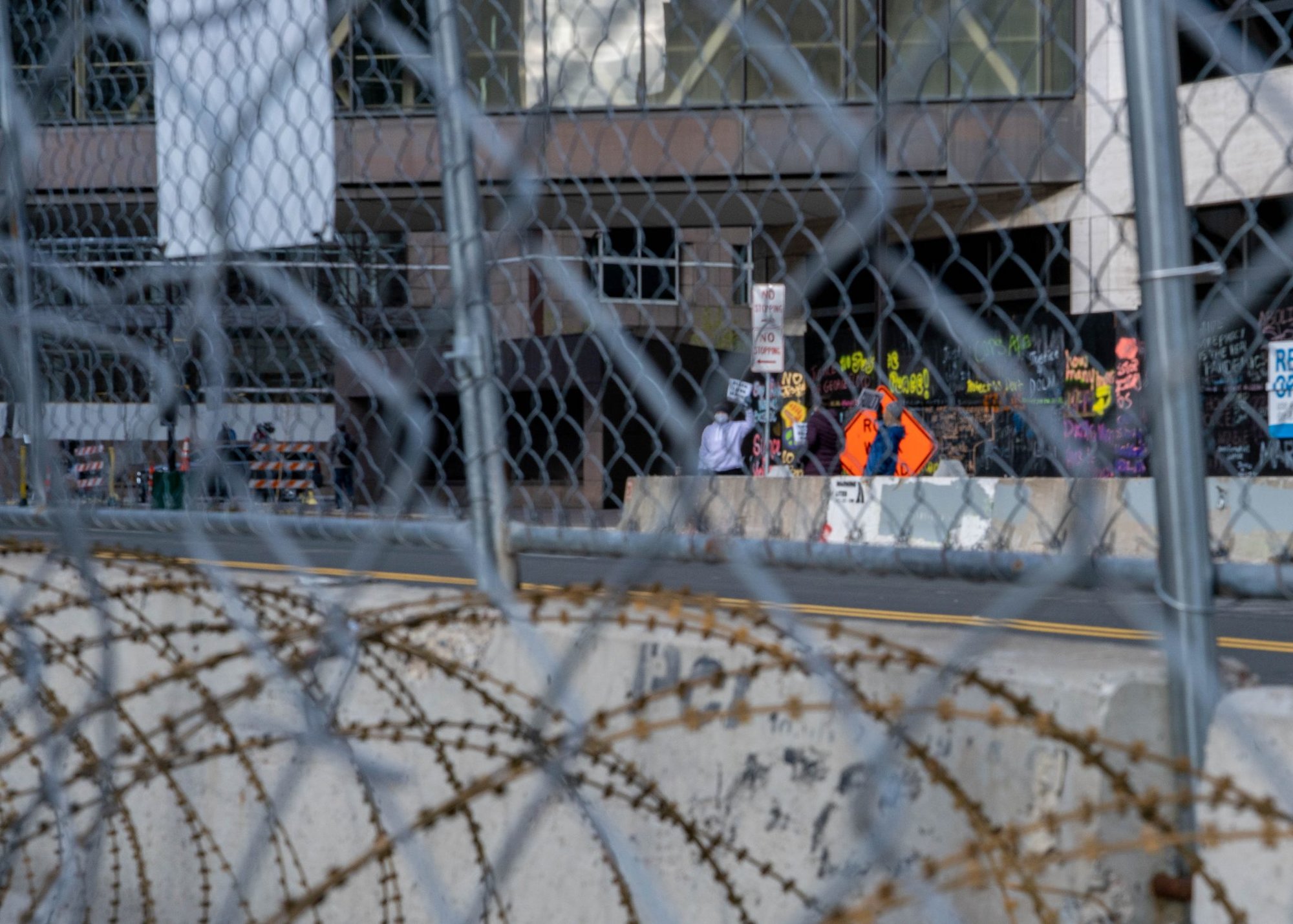 Numerous stores and businesses were boarded up in the surrounding blocks.
The most fortresslike security was half a mile away at the Minneapolis Police Department's 1st Precinct. A full block of Fourth Street was barricaded off around the precinct's entrance, including zigzagged concrete barriers watched by Guardsmen.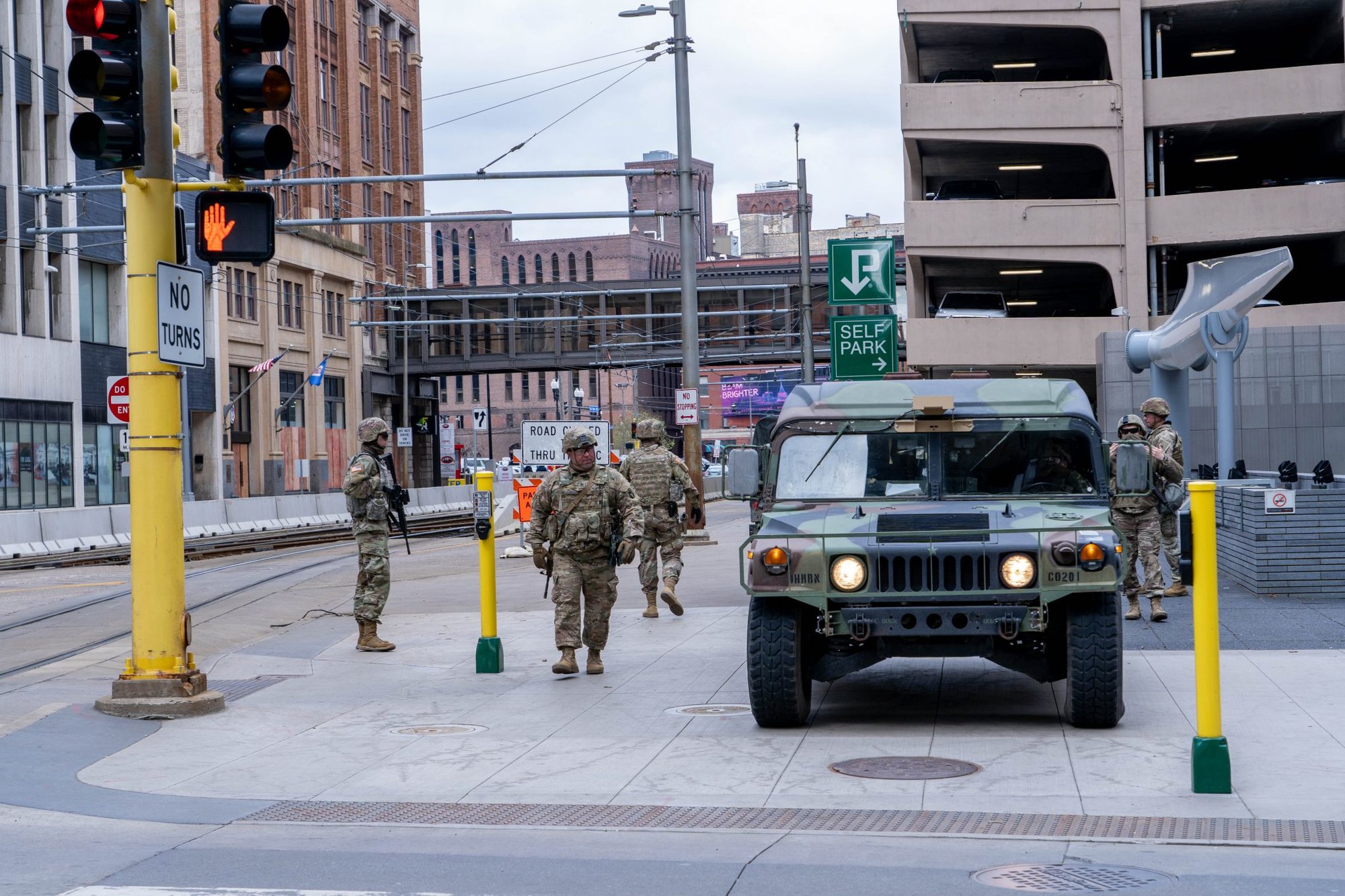 The announcement was met with loud approval by crowds that had gathered at the courthouse. Whether or not the guilty verdict will head off further protests will play out Tuesday night. Protests Monday night both in Minneapolis and Brooklyn Center, Minnesota, drew hundreds but were mostly peaceful.
A wide range of voices took to Twitter in the minutes before and after verdict, some calling for peace, others promising action.
Read Next: