Lt. Gen. Lewis B. "Chesty" Puller was a US Marine Corps legend. In homage to the Marine Corps' glorious 245th birthday today, here are four highlights in the career of the most decorated Marine in history.
Most Decorated Marine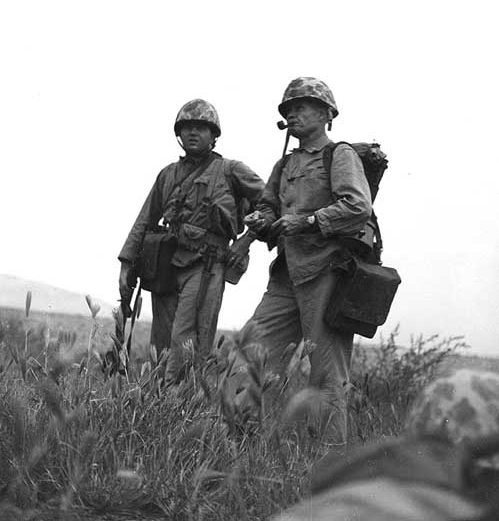 Chesty Puller's accomplishments during his 37-year career, starting as an enlisted man and then as an officer, remain unequaled. He participated in two counterinsurgency campaigns in Haiti and in Nicaragua as a part of the Banana Wars, and later fought in World War II and the Korean War. He is the only Marine to be the recipient of five Navy Crosses, the second-highest US military award for valor. The only other person to receive that many Navy Crosses was US Navy Rear Adm. Roy Milton Davenport for his service as a submarine commander during World War II. Puller earned his first Navy Cross while hunting guerrilla forces through the jungle during the second Nicaraguan campaign in 1930.
His first Navy Cross citation states he "led his forces into five successful engagements against superior numbers of armed bandit forces." Puller's fierce dedication earned him the nickname "El Tigre" among the Nicaraguan troops. Two years later, during the same campaign in Nicaragua, Puller led his company out of a coordinated ambush launched by a force of 150 insurgents, actions that earned him a second Navy Cross. "This signal victory in jungle country, with no lines of communication and a hundred miles from any supporting force, was largely due to the indomitable courage and persistence of the patrol commander," his citation reads.
During the Guadalcanal campaign in World War II, Puller and 1st Marine Division held a mile-long front line against an overwhelming Japanese force. Through his leadership, the Marines braved waves of assaults and successfully repelled their advancements until reinforcements arrived. For his actions, he was awarded a third Navy Cross.
"Assuming additional duty in command of the Third Battalion, Fifth Marines, from 7 to 8 January, after the commanding officer and executive officer had been wounded, Lieutenant Colonel Puller unhesitatingly exposed himself to rifle, machine-gun and mortar fire from strongly entrenched Japanese positions to move from company to company in his front lines, reorganizing and maintaining a critical position along a fire-swept ridge," his fourth Navy Cross citation reads, citing actions in Cape Gloucester, New Britain, in the Territory of New Guinea.
He received a Legion of Merit for his actions during the drawn-out battle to capture an airstrip on Peleliu island in the Pacific theater.
During the Korean War, Puller received his fifth Navy Cross for defending division supply routes against a superior force in subzero weather; a Distinguished Service Cross for actions at the Chosin Reservoir; the Silver Star for the daring amphibious landing and capture of Inchon, Korea; and a second Legion of Merit.
Pullerisms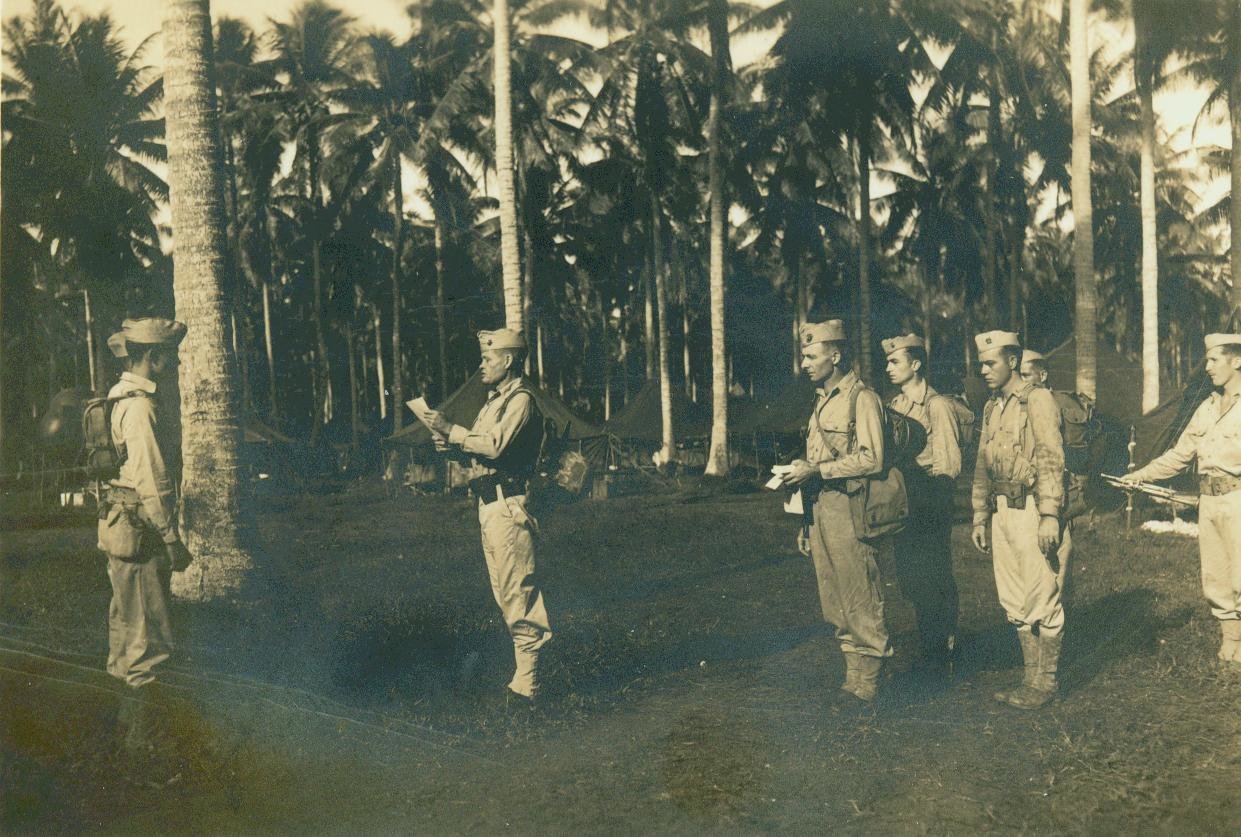 If Chesty Puller's accomplishments aren't the first thing that come to mind when his name is mentioned, then it is likely one of his famous quotes, also known as "Pullerisms."
"We're surrounded," Puller once said. "That simplifies the problem."
After watching a flamethrower demonstration, he remarked, "Where the Hell do you put the bayonet?"
And in a letter to his wife, he wrote in jest, "The mail service has been excellent out here, and in my opinion this is all that the Air Force has accomplished during the war."
Fortunate Son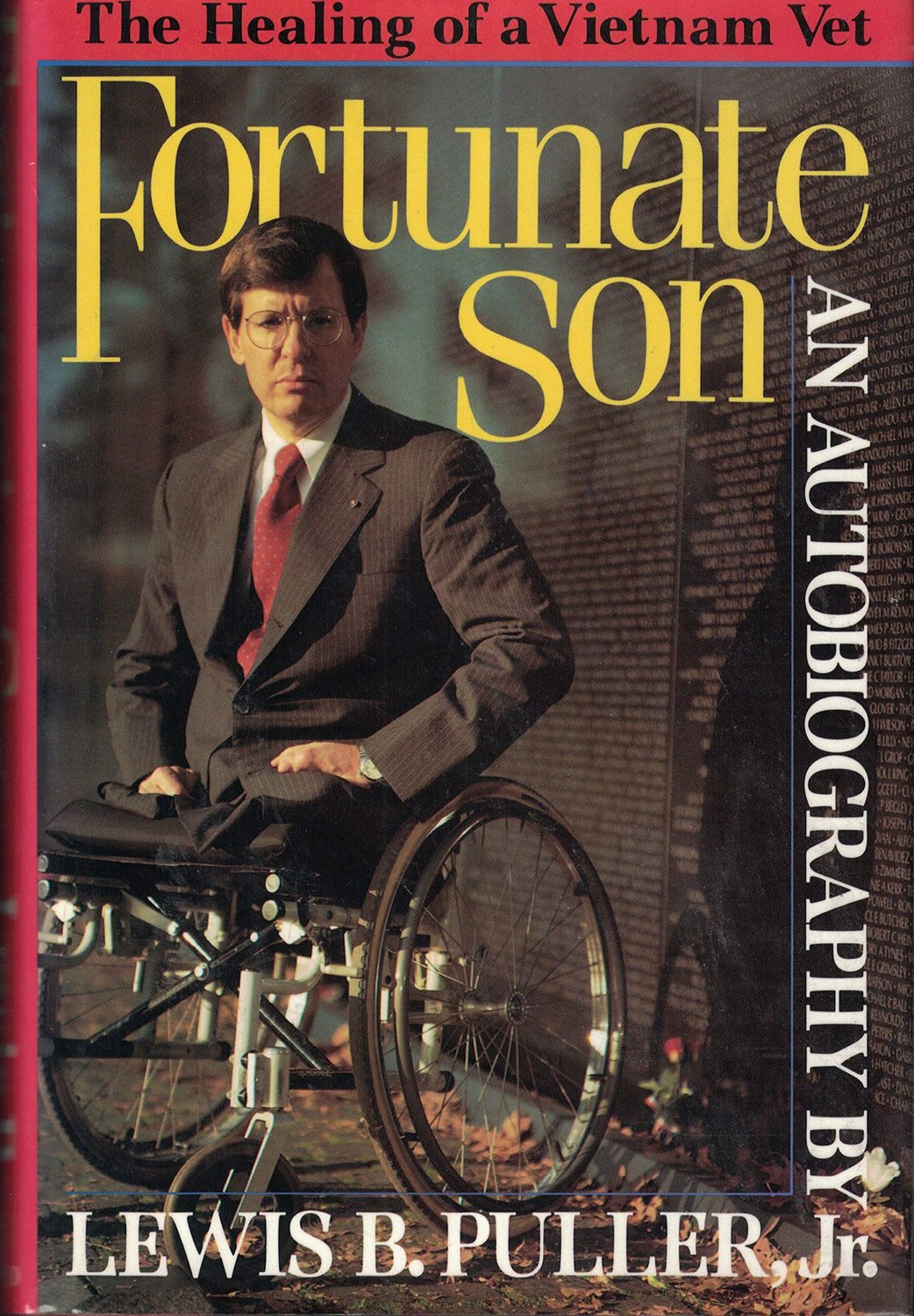 Lewis B. Puller Jr., Chesty Puller's son, won the Pulitzer Prize for his 1991 autobiography Fortunate Son: The Healing of a Vietnam Vet. He wrote about what it was like living in the shadow of his father, his experiences in Vietnam, and his struggles with depression and alcoholism after the war.
On a mission in 1968, Puller stepped on a land mine and lost both of his legs and parts of both of his hands. Puller was awarded the Silver Star and two Purple Hearts during his time as a Marine. He suffered physical and mental wounds that significantly affected his life. He had planned to write a book about former Navy SEAL and Medal of Honor recipient Bob Kerrey, whom he met while they recovered at the Philadelphia Naval Hospital in 1968.
Puller committed suicide in 1994; he was 48 years old. "He was cut in half," Kerrey later said about his friend. "He should have died in the hospital. He had to will himself back to life. Tragically, in the end he was not able to give himself the lift he gave to all those who read his book."
"Chesty," the Marine Corps Mascot
The battle of Belleau Wood during World War I is where the Marines first adopted the nickname "Devil Dogs." The name supposedly came from official German reports — a legend states that after the Marines assaulted a hilltop, the Germans yelled that they were being attacked by "dogs from hell." However, more recent claims suggest this was a myth and it was the Marines themselves who coined the name, which has since become part of Marine Corps tradition.
Although the Marine Corps mascot isn't, in fact, a devil dog, the Corps adopted the next best choice in the form of the muscular, stubborn, and courageous bulldog. The first mascot to enlist into the ranks in 1922 was a bulldog named Jiggs. It wasn't until 1957 that the first Chesty bulldog was included in the force. Today, Chesty XV has taken over the duties from Chesty XIV, who served from 2013 to 2018. Chesty XV was promoted from private first class to lance corporal at a ceremony held in 2019.
"He's on a strict training schedule," Staff Sgt. Alexander Spence told Stars and Stripes. "He's very disciplined. He obeys commands very well. He's learning how to salute."