The release Thursday of body-worn camera videos from a Chicago police shooting that killed 13-year-old Adam Toledo reignited demonstrations in the Windy City overnight, but not to the degree the city had expected. The release came the same week as another video of a police shooting sparked violent clashes in Brooklyn Center, Minnesota, after the death of 20-year-old Daunte Wright on Sunday.
The Chicago video captures a chaotic series of events as Officer Eric Stillman arrives at a scene where gunshots had been reported. Stillman jumps from his car and, after a short foot chase, catches up to Toledo. Stillman yells at Toledo to "show me your hands." Toledo is turning to the officer as Stillman fires.
A pistol was found next to Toledo on the ground, and some frames in the video appear to show a gun in his hand prior to the final confrontation. However, his hands appear empty in the split-second he raises them toward Stillman.
The entire encounter, from Stillman exiting his car to when he fires the single shot, lasts 20 seconds. The time between Toledo halting and Stillman firing is less than five seconds.
The following video contains images of a shooting and ultimately unsuccessful resuscitation measures.
The Chicago Civilian Office of Police Accountability (COPA) released the video in conjunction with a joint statement from Mayor Lori Lightfoot and the Toledo family. The statement requested that people express their grievances peacefully.
"We acknowledge that the release of this video is the first step in the process toward the healing of the family, the community and our city," the statement said. "We understand that the release of this video will be incredibly painful and elicit an emotional response to all who view it, and we ask that people express themselves peacefully."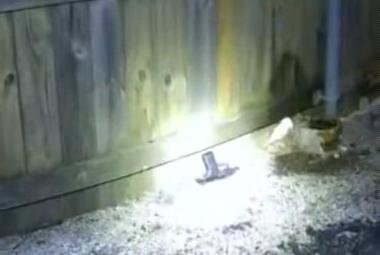 According to a COPA press release, officers responded to a report of gunshots in the Little Village neighborhood on March 29. When police arrived, they found two males in an alley, one of whom was Toledo, the other an adult. What happened next is hard to parse from the bouncing, dark videos.
When Stillman shoots, the boy falls to the ground and Stillman immediately rushes to him and renders aid. He begins CPR within a minute.
The video below contains images of a shooting filmed from a distance.