Shot in the head last week, Chicago Police Officer Fernanda Ballesteros left the hospital on Monday, June 6, to the salutes of dozens of her fellow cops.
A mariachi band serenaded the 27-year-old officer as she was wheeled out of the doors of the University of Chicago Medical Center in Hyde Park.
Her face still bandaged, she stood to hug a fellow officer, Carlos Yanez Jr., who was wounded in the line of duty last August alongside his slain partner, Ella French.
"This week has shown me and my family the true brotherhood of the Chicago Police Department," Ballesteros said in a video statement from her hospital bed released shortly before her discharge.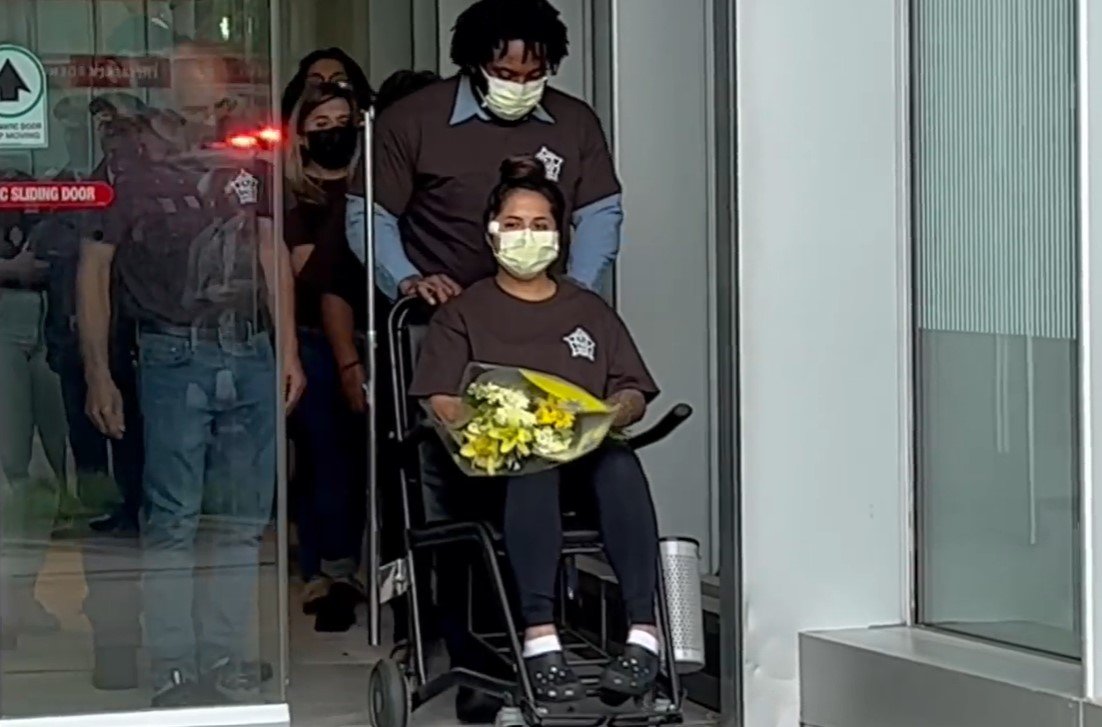 She said her shooting "demonstrates how quickly an officer's normal day can change into something catastrophic. It shows in the blink of an eye, an officer's life is forever altered." Ballesteros also said her partner, who remains unidentified by Chicago authorities, was a "guardian angel" who drove her to the emergency room after she'd been shot.
"I am choosing to see the light in this dark, and I will grow stronger, both physically and mentally, from this tragedy," she said.
According to the police department, Ballesteros and her partner tried to make a traffic stop at 5:42 p.m. on Wednesday in the West Englewood section of Chicago. The car sped off, then returned and slowed as it ran parallel to the marked cruiser, which was driven by Ballesteros.
A gunman inside the vehicle opened fire, striking Ballesteros through the windshield, according to Chicago officials. Police say a suspect has been identified but he remains at large.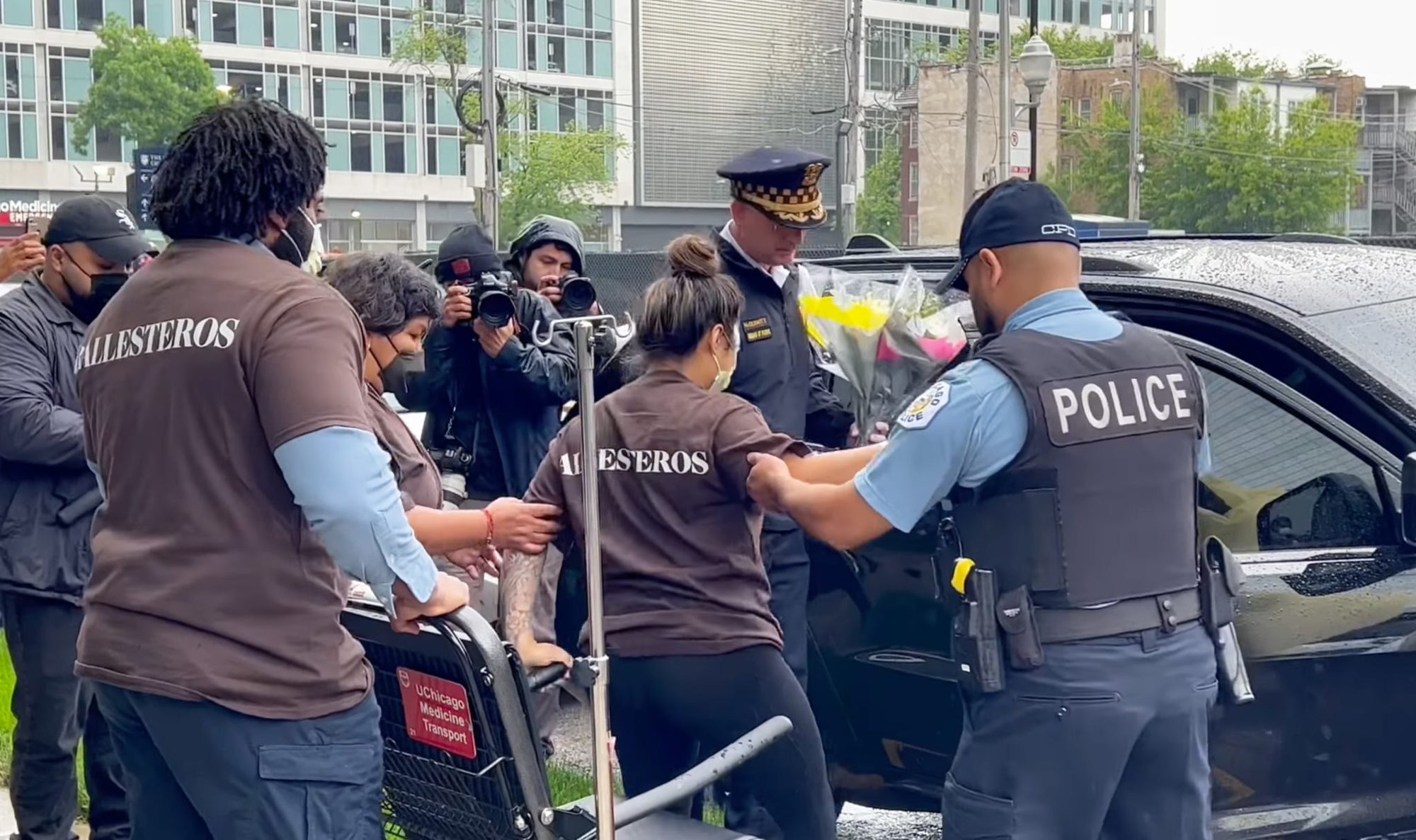 It was the third shooting involving law enforcement last week in Chicago. On Thursday, a deputy US marshal assigned to the Great Lakes Regional Fugitive Task Force and the federal agent's working dog were shot while trying to serve an arrest warrant. The deputy US marshal was treated and released on the scene; the dog was released Saturday from the intensive care unit of a veterinary hospital.
On Sunday, a shootout during another West Inglewood traffic stop left both an unnamed Chicago Police officer and a suspected gunman wounded.
During a Monday briefing, Chicago Police Superintendent David O. Brown said that while firearms violence had plummeted 16% this year in the Windy City, suspects fired at 25 of his officers, wounding five cops.
"This difficult and very, very dangerous work during this national gun violence epidemic has come at a very, very high price for Chicago police officers and their families," Brown said.
Read Next: Cops Question Uvalde Police Chief's Crucial Decision About Gunman