One Chicago police officer was killed and another is fighting for his life after a traffic stop turned into a shootout Saturday night in the city's West Englewood neighborhood.
Chicago Police Department Superintendent David Brown gave preliminary details during a press conference Sunday morning. Brown said three officers with CPD's Community Safety Team were in the same squad car when they pulled a vehicle over around 9 p.m. Saturday. Shortly after police initiated the stop, someone inside the vehicle opened fire on the officers, Brown said.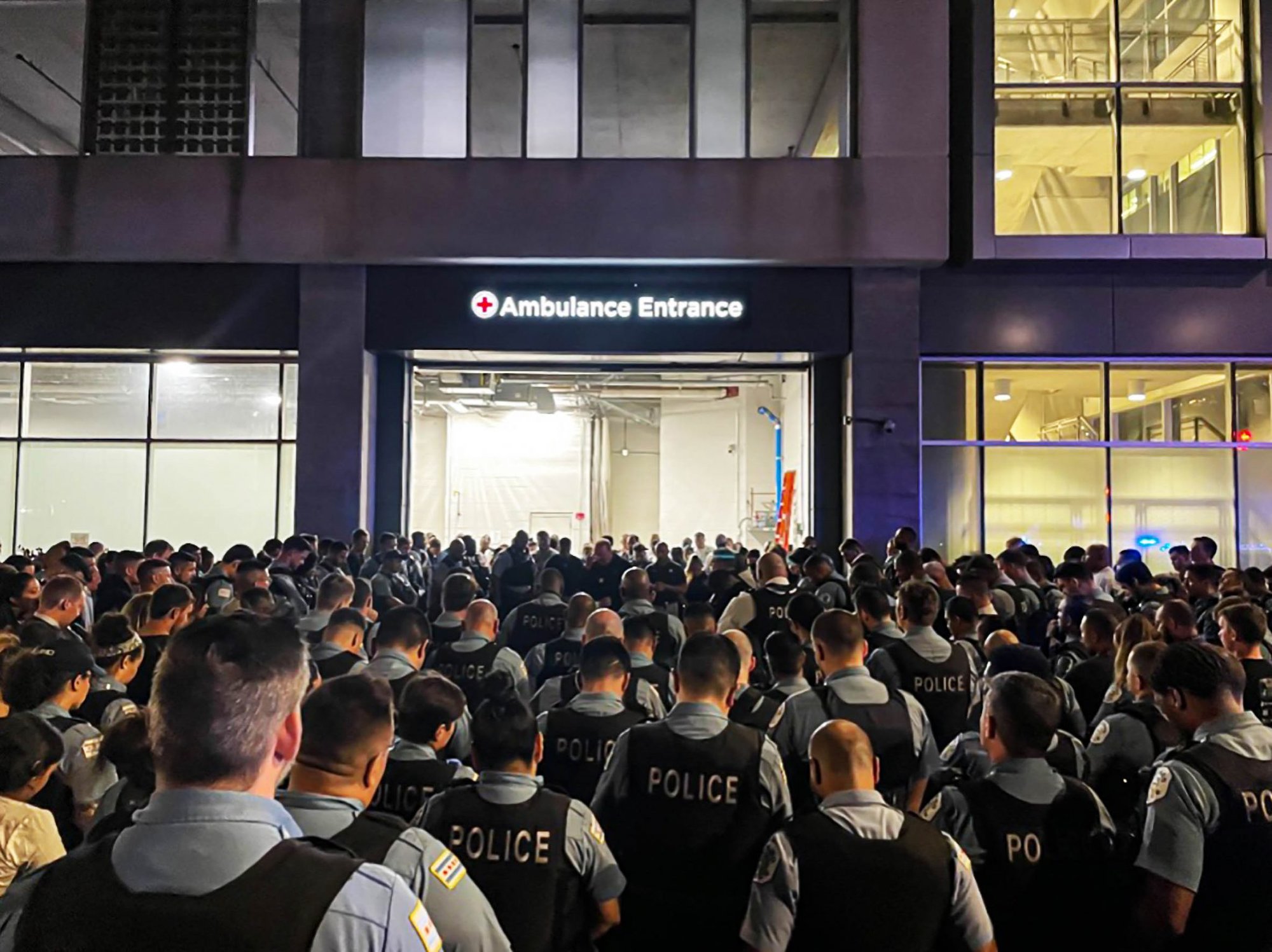 The gunfire fatally struck officer Ella French, 29, and critically injured a second unidentified male officer who Brown said was "fighting for his life" as of Sunday. The third officer was not injured.
Brown said officers returned fire, striking one of the three occupants of the car. Two occupants were taken into custody Saturday night, but a woman fled on foot. Police said officers located and arrested the woman the following day. None of the suspects have been identified as of Monday.
French had been with the department since April 2018. Some public figures and news outlets originally reported French had just returned from maternity leave following the birth of her daughter. Brown called that information "not accurate" during the press conference, adding that French's mother will release more information when she is ready.
French is the first Chicago police officer killed in the line of duty since two officers were hit by a train in December 2018, local news outlets reported. However, 38 CPD officers have been shot at and 11 have been struck by bullets this year alone, Brown said.
"Despite the shock, grief, pain, and sorrow we feel this morning, our brothers and sisters in blue put this uniform on each and every day," Brown said. "It's in the honor of our lost officer that we work, that we sacrifice, that we serve, that we risk everything. A new shift of officers, grieving and heartbroken, will do the same thing tonight, and tomorrow night, and in each and every night they serve. They go down dark alleys no one would go down. They confront violent offenders [who] no one would confront. […] We all remain safe and we sleep well at night because of these men and women — because of these brave men and women."
Read Next: