There's no better use for ground meat than chili, especially when it's got real heat and kick behind it. So grind up some fresh game, pull out a couple of beers (one for you, one for the chili) and some Black Rifle Coffee, and follow these steps for Wild Game Chili.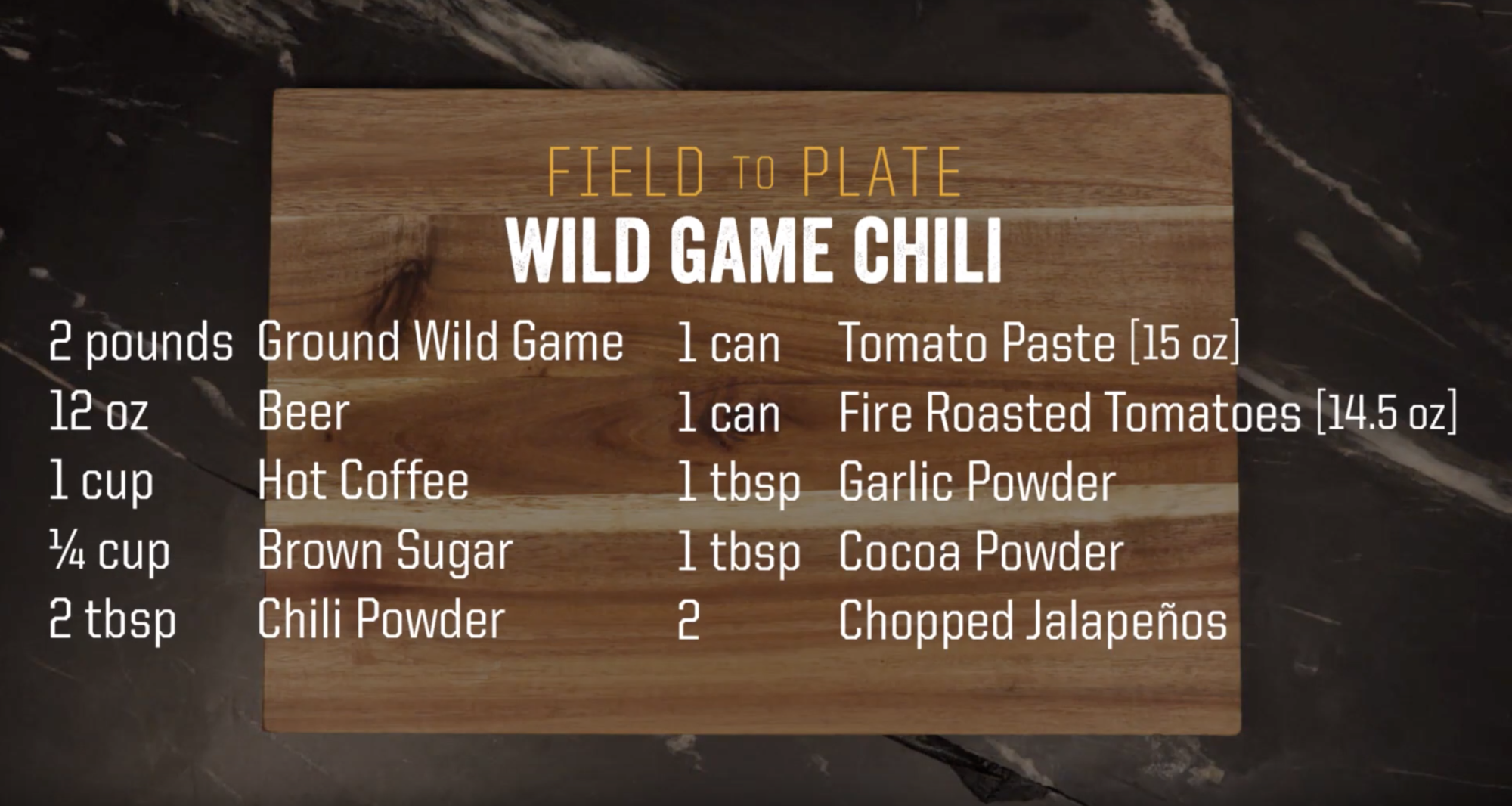 First, prep two large jalapeños and a nice big onion to spice up your meat. You're gonna be sweating tears like that time Travis had to take his rifle out to the corn pen … shut up! I'm not crying, you're crying!
Just wipe away the tears and keep chopping.
Once you've got the peppers and onions in your pot with some olive oil, add the ground meat of your choosing. Next, add in some sweetness and a little texture — tomatoes and beans — before adding the dry ingredients.
And now the most important components: BEER and COFFEE. (Why can't every recipe include these?)
Bring to a boil, then reduce the heat and let simmer for a few hours. Serve with a sprinkling of cheese and a dollop of sour cream. If you have more fresh peppers and onions, toss those on there as well to truly bring the fire. Dig in and, of course, pair it with a cup of iced coffee to take the edge off that spice!