KYIV, Ukraine — China sent fighter jets into Taiwanese airspace on Monday morning amid the first visit by a senior US official to Taiwan in decades, underscoring a steady deterioration in Sino-American relations that is increasingly edging the two countries closer to a military clash, some experts warn.
"The risk of conflict in the Taiwan Strait is rising," Ryan Hass, a fellow at the Brookings Institution's Center for East Asia Policy Studies, told Coffee or Die. "At the same time, it is important to keep in mind that Taipei, Washington, and Beijing each continue to have a strong incentive to manage competition without resorting to force, given the risks of rapid escalation and the catastrophic consequences that any conflict in the Taiwan Strait would create for all parties."
US Health and Human Services Secretary Alex Azar landed in Taiwan on Sunday afternoon, marking the most significant official US visit to the island country in more than four decades. Around 9 a.m. Monday morning, Chinese J-10 and J-11 fighter jets crossed the median line in the Taiwan Strait — the narrow body of water dividing mainland China from Taiwan — and briefly entered Taiwanese airspace.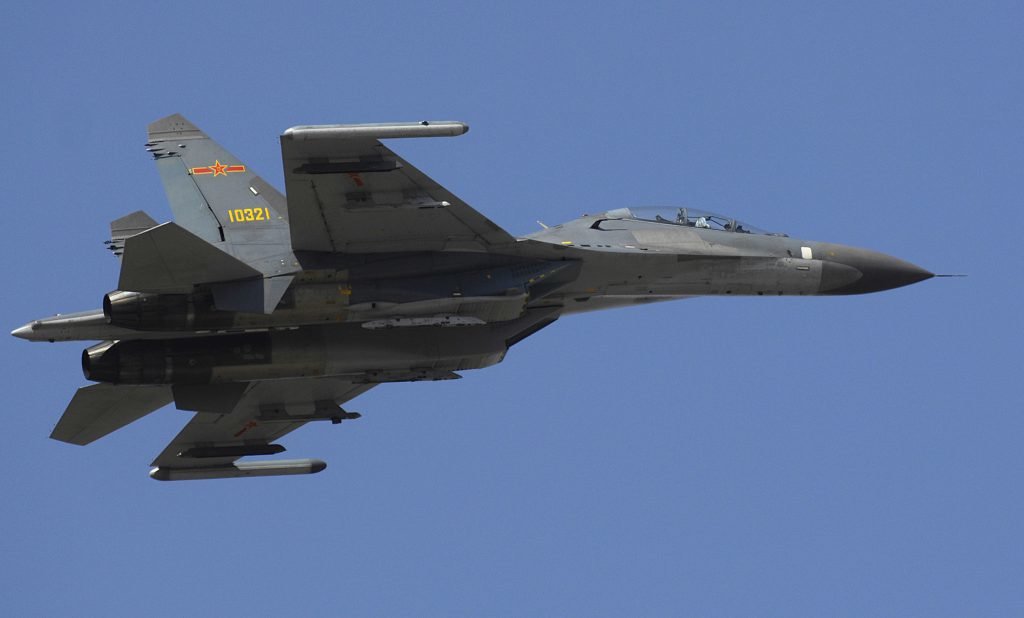 After the Chinese warplanes ignored Taiwanese warnings, Taiwan's air force scrambled fighters to intercept the Chinese jets, Taiwanese military officials reported on Monday. Taiwanese missiles were also tracking the Chinese jets, Taiwanese defense officials said.
"Beijing is using its military to demonstrate its capabilities to audiences that are likely watching," Dean Cheng, senior research fellow at The Heritage Foundation's Asian Studies Center, told Coffee or Die.
"This is part of the Chinese approach to compellence — which is translated often as deterrence," Cheng said.
In a release, Taiwan's air force stated that the Chinese aerial maneuver was a "deliberate intrusion and destruction of the current situation in the Taiwan Strait" and that it "seriously undermined regional security and stability."
Beijing has not yet commented on the incident, which marked the third time since 2016 that Chinese warplanes have violated Taiwan's airspace.
"Chinese fighters crossed the [Taiwan Strait] mid-line in 2019 and have done so several times this year," Cheng told Coffee or Die.
"So, on the one hand, this is part of the new normal, put in place since Tsai Ing-wen was elected president of Taiwan in 2016," Cheng said, adding that the Taiwanese president is "committed to Taiwan independence, so as you can imagine, she — and her party and government — are not seen as friendly to Beijing."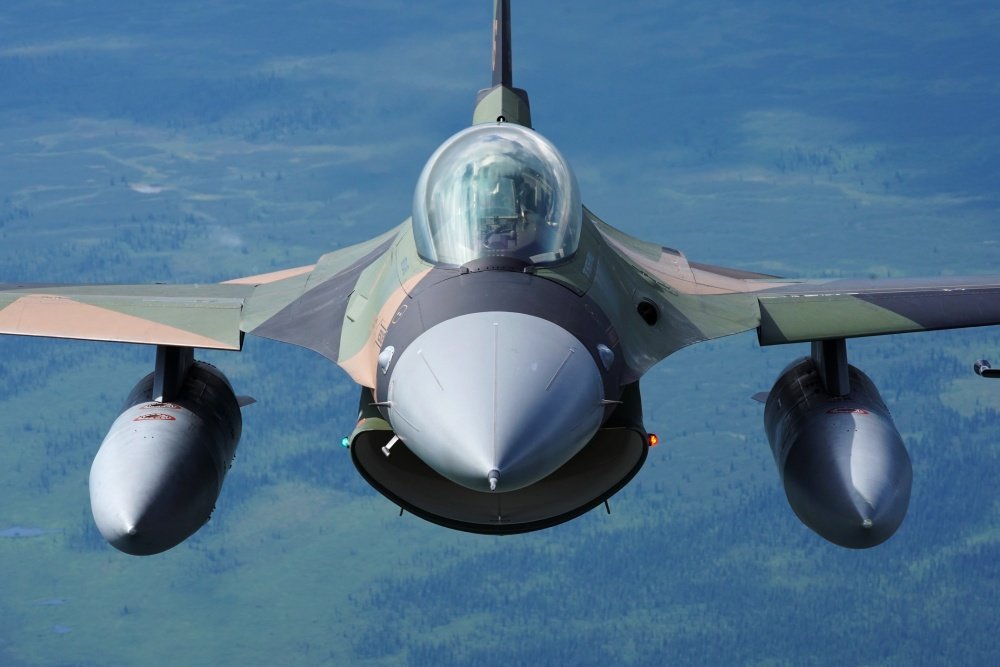 Azar's visit was meant to signal US recognition of Taiwan's role in combatting the COVID-19 pandemic. However, amid mounting tensions with Beijing, Washington has made it a priority to tighten its ties with Taiwan, including increased arms sales to the island nation.
"We consider Taiwan to be a vital partner, a democratic success story, and a force for good in the world," Azar said at a meeting with the Taiwanese president Monday.
Rather than a significant, escalatory move by China, some experts say Monday's aerial incident is further evidence of a new era of strategic competition between Washington and Beijing — an era, experts add, that is fraught with danger due to the risk of an accidental conflict arising from an unintended, escalatory domino chain set in motion either by accident or an ill-conceived military maneuver.
"The risk of a clash is trending upward," said Steve Tsang, director of SOAS University of London's China Institute. "In the run up to the US presidential election, I do not expect Beijing to want to create an incident involving Chinese and US military forces. […] But the risk of an unintended incident is trending higher."
According to the Defense Department's 2019 Indo-Pacific Strategy Report, China "seeks Indo-Pacific regional hegemony in the near-term and, ultimately […] global preeminence in the long-term."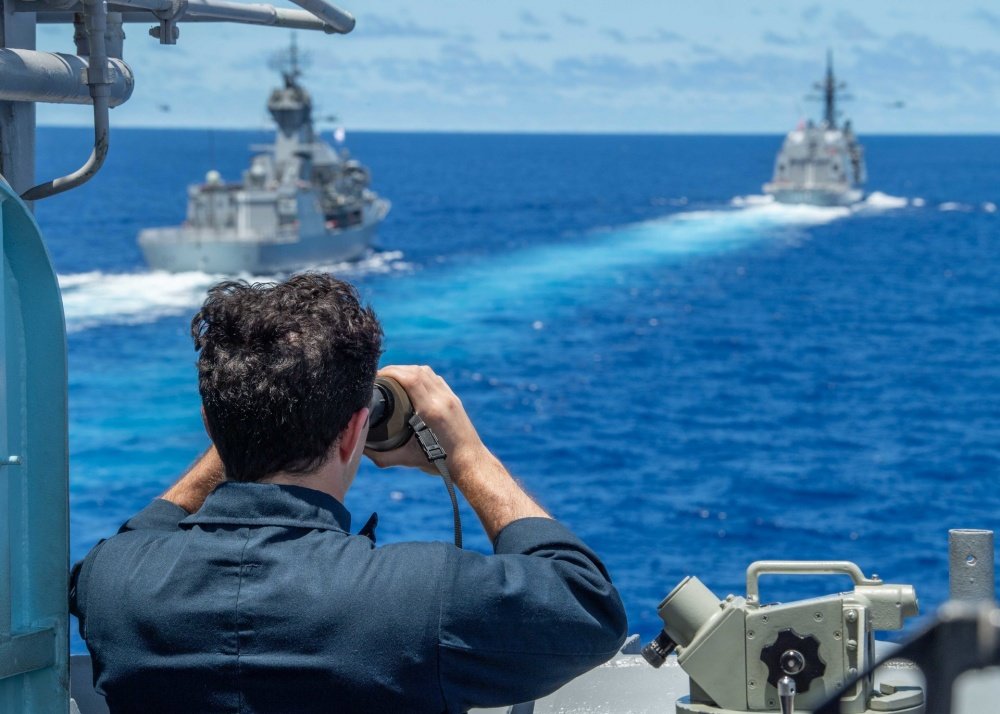 Greater sway over the Pacific region would expand China's regional economic and military influence — it would also help China undercut Taiwan's network of regional allies, experts say. Thus, in the minds of America's military leadership, the larger contest between the US and China for global dominance is currently playing out in the Indo-Pacific region.
Highlighting the region's newfound importance to the US, the White House National Security Council recently created the new position of director for Oceania and Indo-Pacific Security. And, looking forward, the Pentagon is set to beef up the US military's presence in the Indo-Pacific, taking advantage of existing partnerships and developing new ones to pre-position US forces and equipment.
Across the entire Indo-Pacific region, both China and the US are jostling for influence over island nations for the sake gaining strategic military advantage over the other.
Establishing a far-reaching footprint across the region will allow US military forces to forward deploy military forces — including long-range, precision strike weapons — which are meant to deter China from aggressive power grabs that threaten the status quo balance of power.
Some warn, however, that tensions between China and the US are edging away from innocuous diplomatic sparring and increasingly toward military competition. Thus, as the China and the US continue their tit-for-tat military maneuvers in the Indo-Pacific region, the danger of a military clash is trending upward.
"Sending fighter jets into Taiwan's airspace should always been considered significant but given the context of Secretary Azar's visit, it symbolizes something else," said SOAS University of London's Tsang.
"The impotence of the Chinese state in its response to something that it would have seen as unacceptable," Tsang told Coffee or Die. "Sending the jets is clearly meant to show how tough Beijing is, but Beijing knows perfectly well that it will have no effect on the USA or Taiwan, so it remains essentially a gesture."
China, which claims Taiwan as its territory, opposed Azar's visit, calling it an escalatory move. Ahead of Azar's arrival in Taiwan, Chinese Foreign Ministry spokesman Wang Wenbin urged Washington to cut off all official contact with Taipei to "avoid serious damage to China-US relations and peace and stability across the Taiwan Strait."
"Foreign Minister Wang's statement last week confirms my assessment that Beijing would prefer to lower the temperature at the moment," Tsang said. "Hence, the gesture in the response to Secretary Azar's visit to Taipei. Beijing cannot afford not to respond in a way that can be presented as robust."
Also on Monday, China announced it had placed sanctions on 11 high-profile US senators and officials in response to American criticisms of Beijing's authoritarian crackdown on Hong Kong.
Hong Kong's protests began in June 2019 over a new bill allowing the extradition of the special autonomous-city's citizens to mainland China. In November, Washington passed a new law — the Hong Kong Human Rights and Democracy Act — that supports the Hong Hong protesters and the city's democratic autonomy from the rest of China.
After months of protests, Beijing announced in May that it would tighten its grip on Hong Kong under a new "national security" law.
On Friday, President Donald Trump enacted new sanctions against Hong Kong Chief Executive Carrie Lam, as well as law enforcement personnel. Then on Monday Chinese authorities arrested Hong Kong media magnate Jimmy Lai, who has been a staunch supporter of Hong Kong's anti-Beijing, pro-democracy protest movement.
"In response to those wrong US behaviours, China has decided to impose sanctions on individuals who have behaved egregiously on Hong Kong-related issues," Chinese foreign ministry spokesman Zhao Lijian reportedly said, according to multiple news outlets.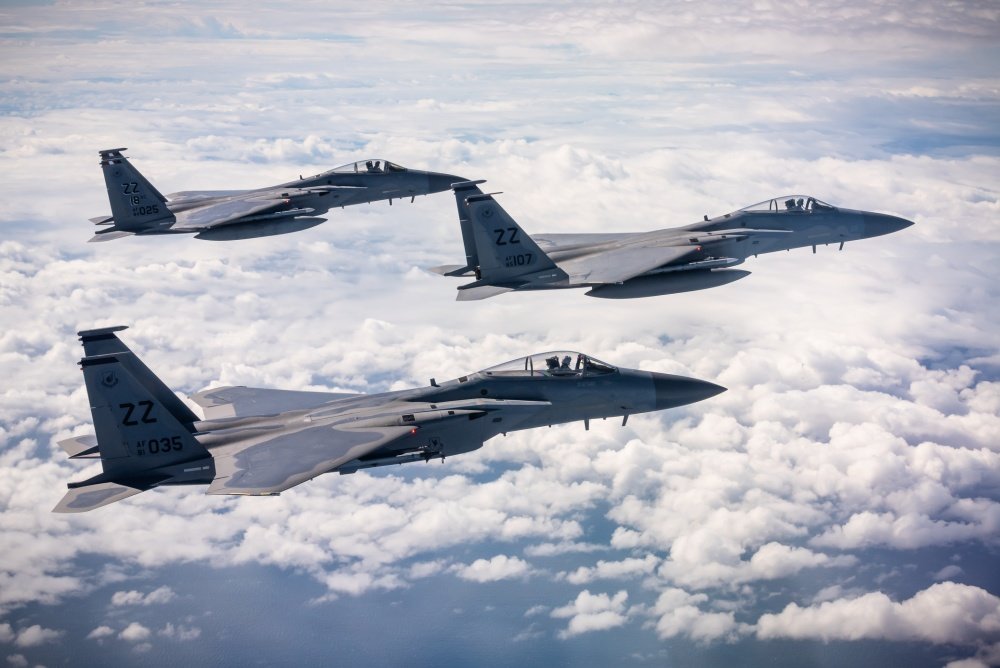 At the end of the Chinese civil war in 1949, Chinese national forces under the command of Chiang Kai-shek retreated from the Chinese mainland and established an autonomous government on Taiwan called the Republic of China. Communist China has continued to claim Taiwan as its sovereign territory.
In 1971, Taiwan was booted from the United Nations and many countries have refused to officially recognize the autonomous island nation for fear of sparking reprisal from Beijing. The US does not recognize Beijing's claim to Taiwan. And even though Washington officially ended diplomatic relations with Taiwan in 1979, the US has sold military hardware to Taipei — including missiles, missile defense systems, and F-16 fighters.
Despite the escalating tensions, The Heritage Foundation's Cheng remained skeptical about the possibility of an imminent armed clash between US and Chinese forces.
"I don't think this signals that there is a greater likelihood of military conflict," Cheng said of China's warplane incursion into Taiwanese airspace on Monday. "It does reflect China's greater willingness to employ the military to signal others, a natural outcome as China's military becomes mores sophisticated and more capable."
Cheng added: "Beijing seems to have a far different view of crisis stability compared with Western nations. It seems to think that it has the ability to unilaterally escalate and deescalate crises. It is this attitude, if it were transferred to the South China Sea, the Taiwan Strait, or the East China Sea, that might precipitate a military confrontation."