Nov. 16, 2020, will forever be seared into the painful folds for memory for one Beverly Hills mother. Her 37-year-old son, Ray, didn't show to pick up his newborn daughter. When they rushed to his home nearby, his body was discovered motionless — his distressed dog licking his lifeless face.
Like that, her child was gone.
One year sober, Ray had drifted from his virtual Alcoholics Anonymous meetings. Struggling for connection, he suffered a stress-induced relapse and texted an old dealer — someone the mourning mother described as a typical Los Angeles party girl. But one whiff of what he thought was cocaine turned out to be deadly: pure fentanyl.
"This wasn't even a mix; there was no cocaine in his system. I had no idea about fentanyl until this happened," said the mother, who requested anonymity given the federal investigation underway by the Drug Enforcement Agency. "The most important thing now is for everyone to know that there is no safe drug. It can happen with any drug, at any age or any amount of use. This is no time to experiment."
Sadly, this grief-stricken mother's story is hardly unique.
"The Mexican cartels have formed a deadly partnership with Chinese organized crime groups as Americans are dying at record levels. China is exporting massive amounts of precursor chemicals and finished fentanyl from labs in China," noted Derek Maltz, a former agent in charge of the DEA's Special Operations Division.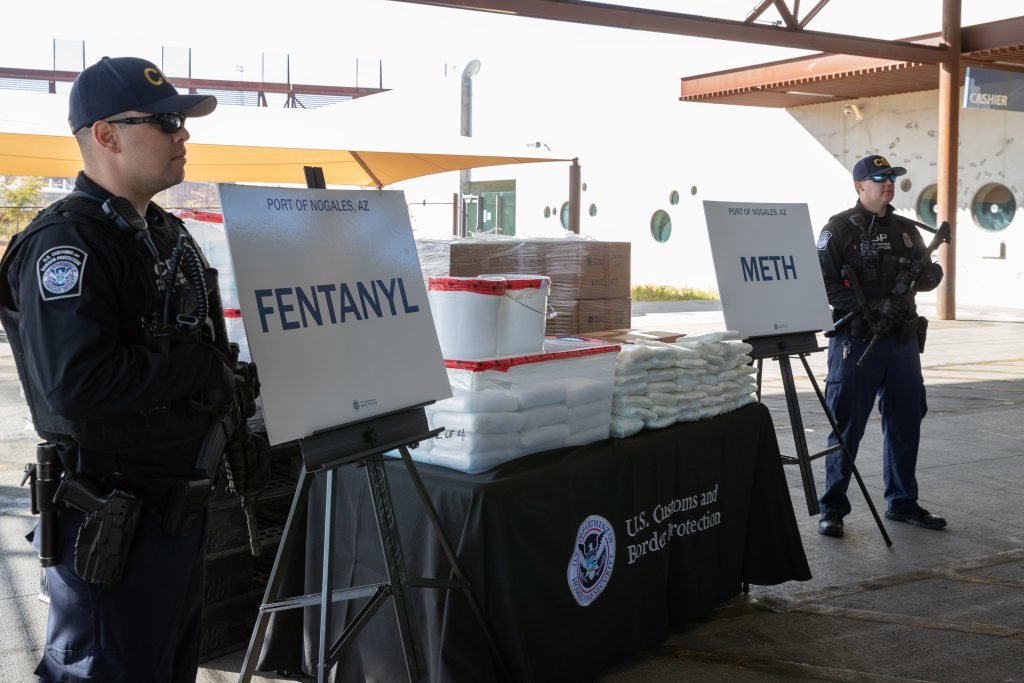 Fentanyl, as characterized by the Centers for Disease Control and Prevention, is up to 100 times stronger than morphine and is routinely blended with heroin — with or without the user knowing — to bolster the rapturous high and aid the addictive effect. It is especially prevalent in black-market opioid pills and patches and laced through black-tar heroin and powders, where only the slightest trace can kill.
The CDC documented a disturbing swell of overdose deaths, with more than 81,000 in the 12 months ending in May 2020 — and according to a CDC press release, "the latest numbers suggest an acceleration of overdose deaths during the pandemic." But wrapped in the complex web of drug trafficking is the burgeoning role of Chinese nationals reshaping how the deadly synthetic opioid is formulated and then flows into the United States.
Although mail-order fentanyl coming directly from China has declined over the past two years, according to reports from the DEA, their role closer to home is said to be on the rise. According to Maltz, cartels south of the border have established laboratory operations to make fentanyl using the Chinese chemicals or to mix the finished product with other drugs to ship into the US.
"The cartels are also buying pill presses from the Chinese to make counterfeit oxycodone pills sold as Mexi Oxi/M30 pills or the Blue Mexi 30's to customers all over America," he continued. "Users around America have no idea what they are taking when they ingest these counterfeit pills, and in many cases, they are dying from fentanyl poisoning."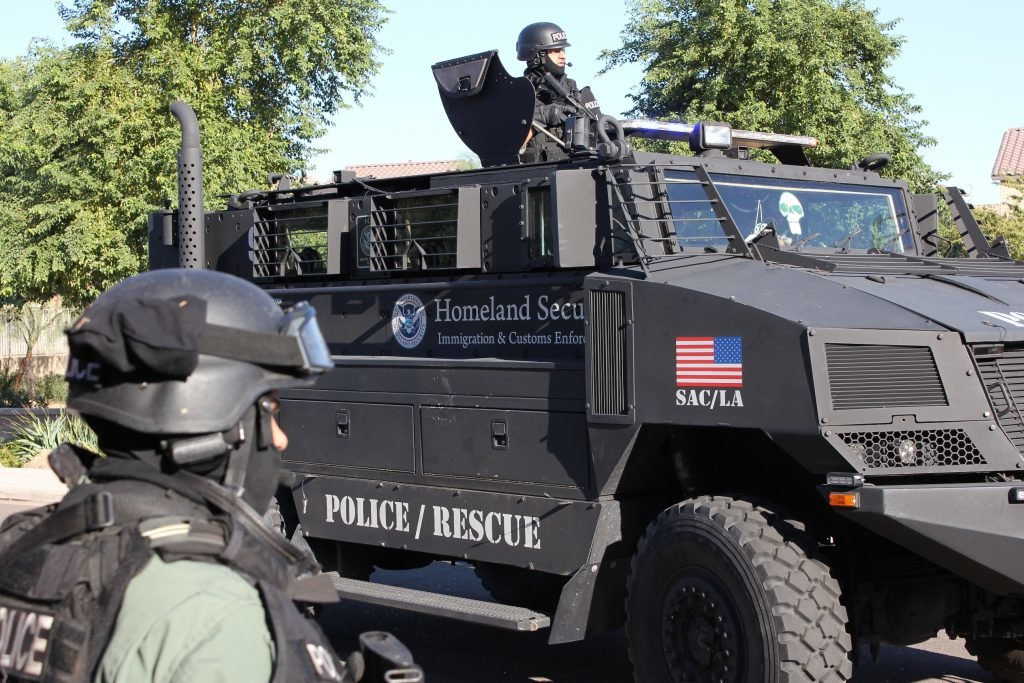 The DEA's 2020 National Drug Threat Assessment, released in early March, also asserted that while Mexican cartels are "increasingly responsible for producing and supplying fentanyl to the U.S. market," China remains "a key source of supply for the precursor chemicals that Mexican cartels use to produce the large amounts of fentanyl they are smuggling into the United States," according to a DEA press release.
The precursor chemicals needed to make fentanyl and methamphetamine stem from labs in China and are shipped directly to Mexican cartels. Professional gangs are responsible for the export of goods to Mexico. China's power players have been adept at utilizing legal companies and frameworks for the trade to keep business thriving. The money exchange takes place via the vast network of Chinese underground banks.
Ed Calderon, a former Mexican law enforcement officer and narcotics subject matter expert, stressed that in recent months US officials have been focused on how they — or the Mexican government — can better regulate the financial flow from Chinese banking apps into Mexico.
"This is one key way the money laundering happens — money from cartels can be sent to Chinese nationals through these apps, and the money is returned in pesos to Mexico," Calderon explained. "This is a big economic void, especially once the cash has changed hands and it disappears. But the apps are the gold rush right now."
Most experts and authorities interviewed for this story concluded that while fentanyl does have addictive qualities, the vast majority of fatalities occurring from overdoses are primarily a result of the user not being aware of the fentanyl in the product.
US law enforcement efforts in recent years have, however, resulted in numerous players from China being apprehended — and etched open a window into the carefully curated laundering plots.
In March 2020, a federal jury in Chicago convicted Chinese national Xianbing Gan of laundering up to $65 million in illegal narcotics proceeds on behalf of drug traffickers in Mexico, effectively facilitating money transfers while living in Guadalajara, Mexico. In early 2020, his alleged cohort, Pan Haiping — who owns seafood restaurants in Guadalajara — was detained in Mexico at the DEA's request. Another accused co-conspirator, Long Huanxin, was arrested by authorities in Canada last February and extradited to Chicago.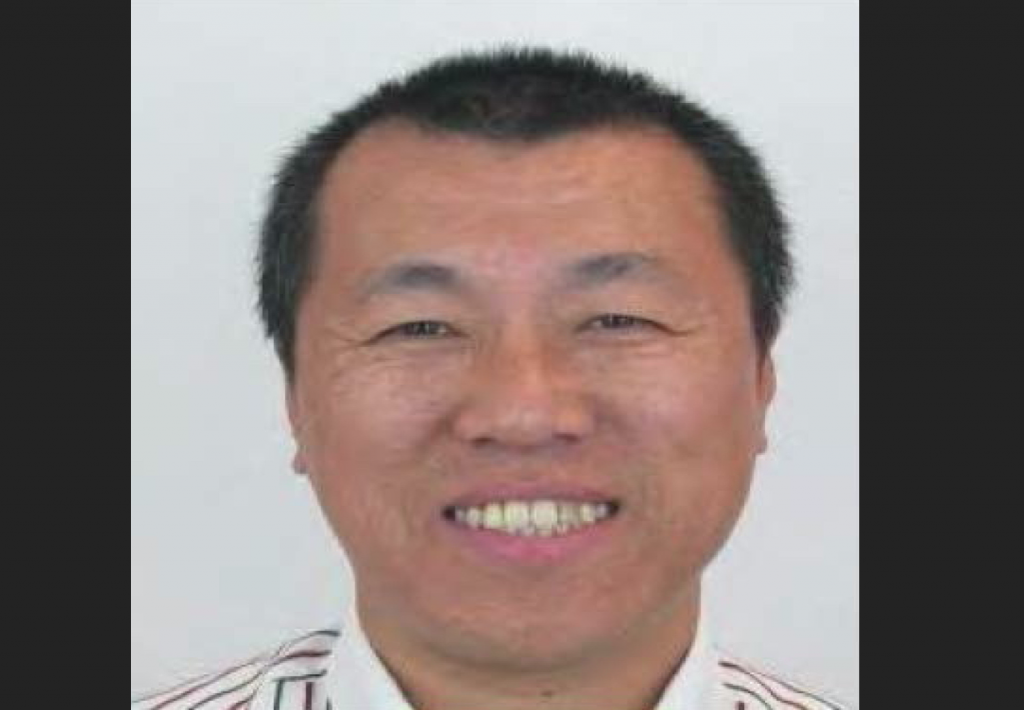 Lim Seok Pheng, who was arrested in May 2018 at John F. Kennedy International Airport in New York on suspicion of laundering money, became a pivotal cooperating witness for the government and thus exposed this intricate and ever-adaptable laundering process. Armed with burner phones, Lim would pick up large swaths of cash — often between $150,000 and $1 million from cartel contacts in New York and Chicago, according to documents. Her task was then to turn to "identified" US-based Chinese merchants to have the currency converted to yuan and transferred to Gan's account in China in real time.
But it is one of many interweaving China-to-Mexico drug schemes.
In July 2020, the US Department of the Treasury's Office of Foreign Assets Control designated four additional Chinese individuals — associated with a father-and-son team, Fujing Zheng and his father, Guanghua Zheng — for "facilitating payments for the purchase of fentanyl analogues or other controlled substances, including synthetic cannabinoids or cathinones, for the Zheng DTO [Drug Trafficking Organization]" in Mexico and Colombia. The Zheng DTO is sometimes referred to as "Los Zheng."
And in October 2020, US authorities unsealed indictments that revealed that six Chinese nationals were dealt an array of charges by the DOJ in connection to drug distribution throughout Latin America, allegedly pocketing more than $30 million over 12 years. A few months earlier, Chinese national Xueyong Wu pleaded guilty to laundering more than $4 million in drug profits from Mexico to Virginia.
Nonetheless, investigators contend that the arrests so far are barely a drop compared with the depth of criminals involved in the well-oiled typescript. Indeed, the process is a sleek and murky one, in which criminal elements often enmesh with legitimate pharmaceutical and biotechnology companies, as is the case with the Los Zheng enterprise.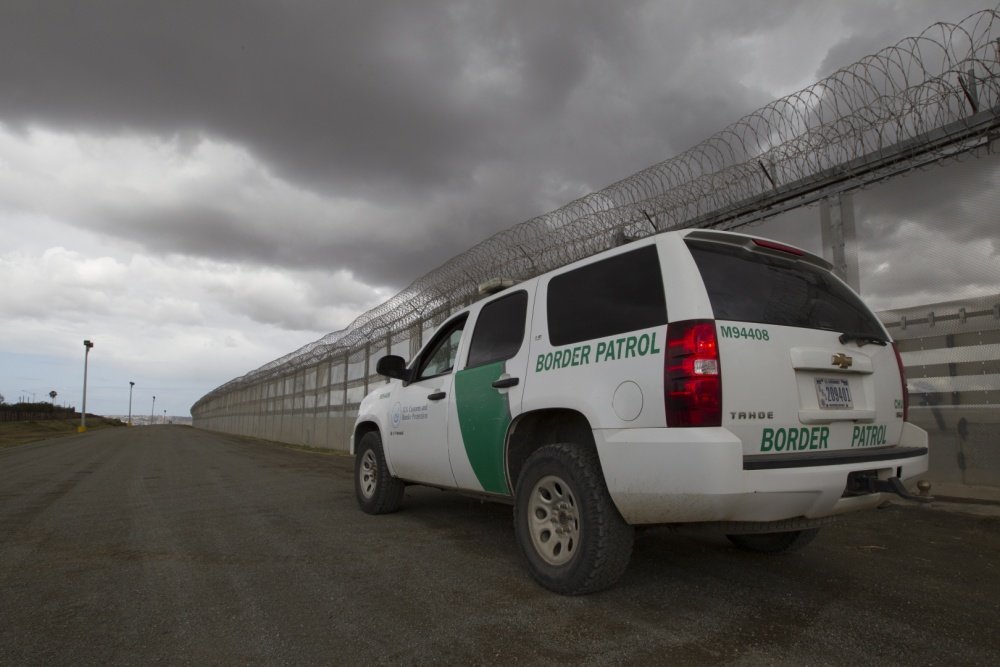 According to an intelligence assessment by the Mexico City-based Fortress Risk Management, the Zhengs continue to function via authorized shell companies dealing with clothing or computer systems, using the ports of Lázaro Cárdenas, Michoacán; Manzanillo, Colima; and Ensenada, Baja California, to ship their legal — and allegedly not-so-legal — goods.
Fortress findings have also illuminated that Chinese nationals involved in the precursor moving process typically maneuver through Mexico's southern border with Guatemala at Frontera Corozal, in the state of Chiapas, into Tapachula, where there is a sizable ethnic Chinese community, and then travel by train to the Atlantic coast through territory controlled by Los Zetas. Others arrive directly from Asia, transferring through ports at Manzanillo or Puerto Vallarta in Jalisco. Some even touch down directly in Mexico City.
And the direct partnership is only growing.
"Mexico has grown increasingly dependent on China throughout the lifecycle of the pandemic. From PPE to ventilators, to vaccines, China has exploited the vulnerabilities in Mexico," Ana Quintana, a senior policy analyst for Latin America and the Western Hemisphere at The Heritage Foundation, said. "From the drug-trade angle, cartels continue to capitalize on their territorial control in key areas of our southern neighbor. They have been able to continue importing precursor chemicals from China. While there was a temporary adjustment at the onset of the pandemic, drug production rates have normalized to meet market demands."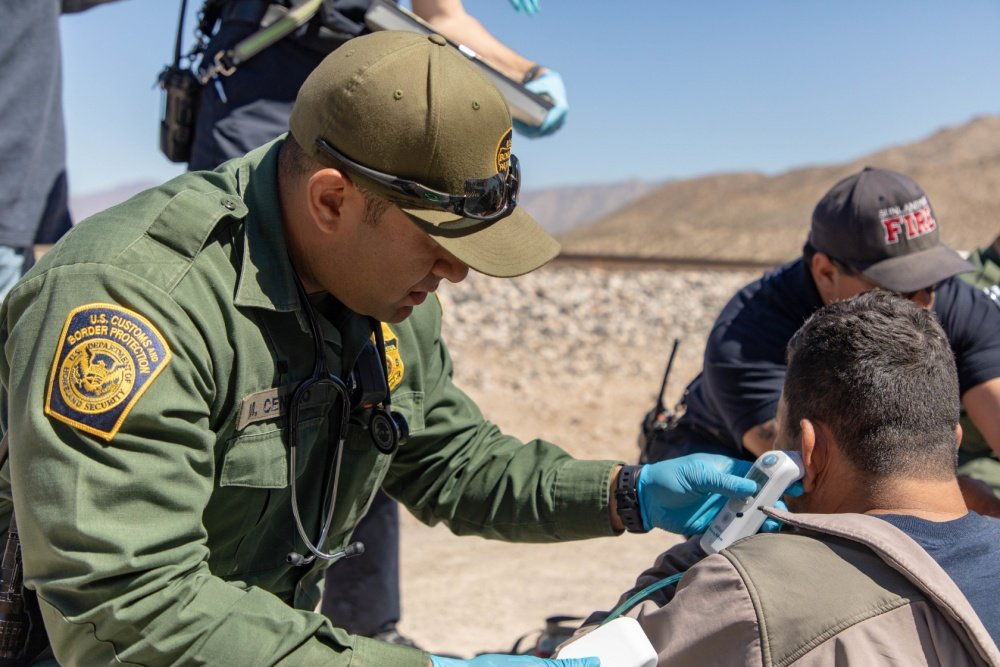 In the early phase of the COVID-19 pandemic that commenced at the beginning of 2020, the US illegal drug supply was suddenly crippled by the cartels' difficulties in securing the once free-flowing shipments that came from China.
Yet both parties to the plan quickly made adaptions to fulfill the needs of the US customer base. This demand soared through the turmoil of the economic fallout, stress, and rising unemployment triggered by the pandemic.
The Sinaloa cartel increased its reliance on underground tunnel systems, while Jalisco's New Generation has still managed to keep some ports open and flourishing. Others on the California border are reliant on Chinese-made drone technology. And — according to Calderon's assessment — it is still as simple as sending an influx of migrants into the US with backpacks loaded with narcotics.
For law enforcement personnel attempting to stamp out the drug epidemic, which the Trump administration deemed a "national emergency," the expansion is especially vexing. Moreover, authorities involved in California-based border investigations stressed that there is another deadly drug ripping through the market alongside fentanyl: isotonitazene.
The synthetic opioid, known as "iso," crept into the US just over a year ago. It is said to have made considerable strides in recent months and led to a swell of stateside overdoses. It is equally as powerful as fentanyl and is legal to export from China and legal in most parts of North America.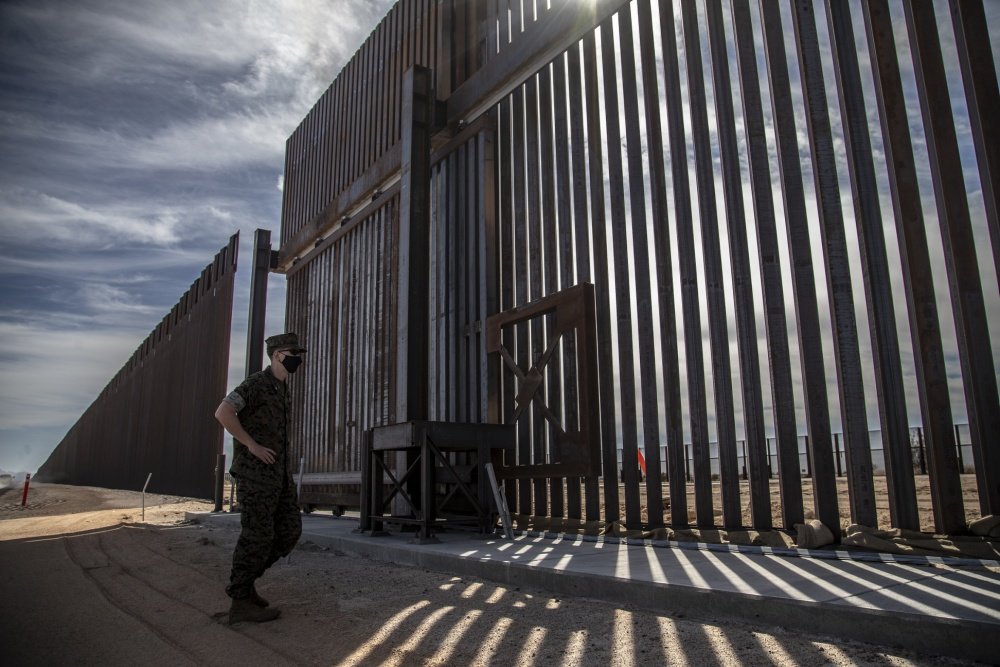 Yet, the extent of any involvement from the Chinese Communist Party (CCP) leadership regarding the deluge of dangerous drugs remains nebulous.
Beijing's official line is that China is poised with the US to "destroy drug cartels and drug-related money-laundering networks," but on the caveat that the two countries cooperate on the "principle of respecting each other's laws, equality and mutual benefit." The foreign ministry has contended that Washington has unfairly targeted "legitimate enterprises and individuals" in its Chinese drug probes.
The US government maintains that the CCP is neither duplicitous nor absolved from having a formal hand in the illicit activity. Yet behind the scenes, many authorities express frustration at such challenges as access and information regarding the drug web emanating from China's mainland.
"On the Chinese side, DEA has several offices in China, and although these offices exist, they are not staffed and visas have yet to be issued for many of the agents," contended Wesley Tabor, a retired assistant special agent in charge at the Los Angeles Field Division of the DEA. "Mexico and China play the game of outward appearance of working hard to aid in the enforcement and disruption of illicit trafficking, but the reality is both countries are making billions of dollars in corrupt governance by many of its high-level officials and their clandestine business associates."
Tabor said that while the China-Mexican cartel relationship has been in motion for the past decade, it has reached an "alarming peak."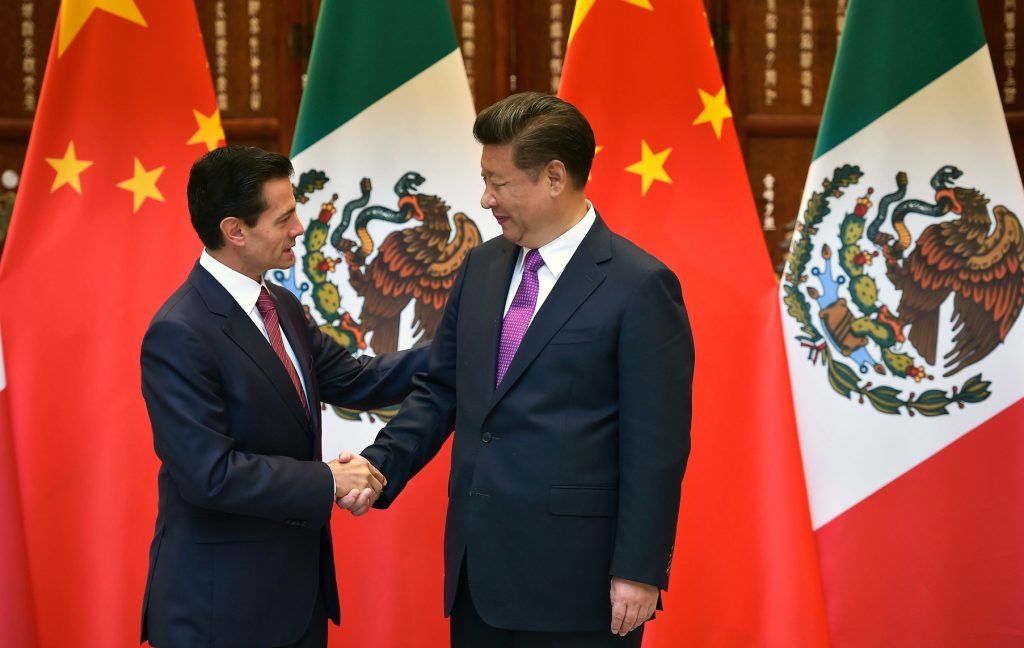 And with the growing body count in the US, agency experts have lamented that neither Mexico nor China are doing enough to stop the needless casualties stateside — despite the increasing number of resources dedicated to fighting the drug war. The DEA has also bemoaned that, despite knowledge of their final destination, the CCP does little to halt the movement between precursor chemicals and the criminal laundering outfits deployed to export them.
Why? Money talks and both countries reap the benefits of the enormous profits that subsequently cycle back through their legitimate economies. And despite the sobering brevity of the fentanyl crisis crippling the lives of thousands of Americans each day, it remains to be seen what role it will play in foreign policy discussions between Washington and Beijing, Washington and Mexico City, and even Mexico City and Beijing.
A growth in Chinese leverage in Mexico — which can be evidenced by growing trade and investment throughout Latin America at large — stands to have prominent national security and drug-related implications for the US.
"The US has been outsourcing the drug war to Mexico for years – with US taxpayer dollars – and it has only gotten worse," Calderon lamented. "The first thing that should be done is to treat the problem for what it is: this isn't just a criminal enterprise. This is a terrorist problem."
And for the likes of Ray's mother, whose voice cracks with emotion as she nurses her granddaughter, who will grow up without a father, there are many questions. But there is one that guts her the most.
"Is this just poisoning?"
Read Next: