This article was originally published March 11, 2021, on Sandboxx News. Follow Sandboxx News on Instagram.
China and Russia took another significant step in their space programs' cooperation, formally agreeing to work together in building an International Lunar Research Station (ILRS).
Zhang Kejian, administrator of the Chinese National Space Administration (CNSA), and Dmitry Rogozin, General Manager of Russia's State Space Corporation (Roscosmos), signed a "Memorandum of Understanding" for a station that would be "built on the lunar surface and/or on the lunar orbit." The agreement was announced on The CNSA's website on Tuesday.
The statement did not discuss specifics, like a target start or end date, but is symbolic of the recent spirit of collaboration between the two governments. The Chinese release also mentioned their joint efforts on programs like China's Chang'e-7 Mission that is slated to launch in 2024, with the intention of landing at the moon's south pole and studying the region from orbit.
"CNSA and ROSCOSMOS will adhere to the principle of 'co-consultation, joint construction, and shared benefits,' facilitate extensive cooperation in the ILRS, open to all interested countries and international partners, strengthen scientific research exchanges, and promote humanity's exploration and use of outer space for peaceful purpose," the statement reads.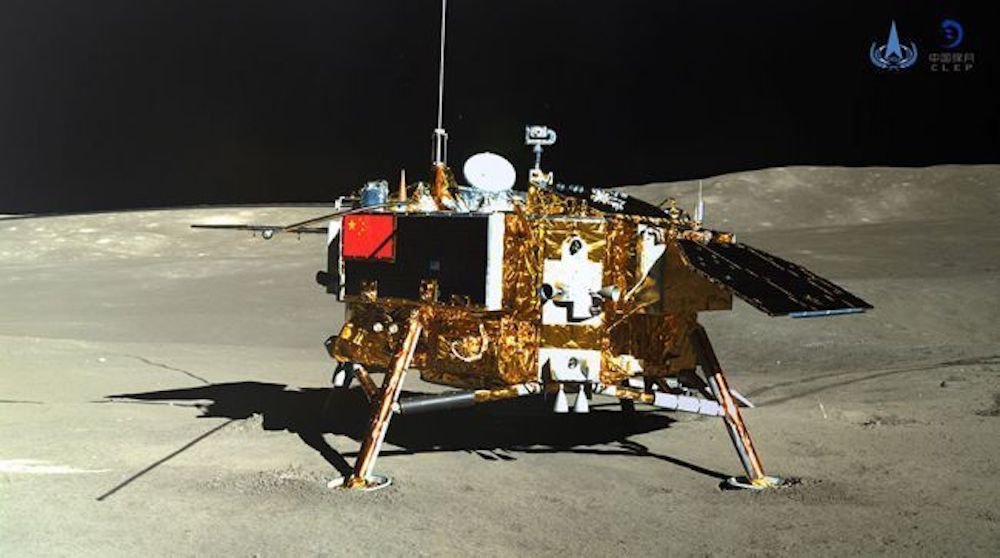 International cooperation on space missions for scientific purposes is not unusual, but the partnership between China and Russia goes further than that. The Chinese space program, considerably younger than that of the U.S. or Russia, owes much of its capabilities to Soviet/ Russian technology that was sold to them. The Russians were instrumental in China's first manned space mission in 2003. Russia did see the writing on the wall to a certain extent, and stopped the practice of sharing technology with the Chinese in 2006.
Read Next: Moscow Grudgingly Grants US Astronaut Last-Minute Rocket Ride to Space Station
Regardless, in the years since, China's burgeoning economy facilitated both a budget and manpower dedicated to their space program that far exceeded that of the Russians, and China has raced past them as a result. China's ambitions have only expanded after Chang'e 5 became the first mission to bring back rock and soil samples of the moon since Russia's Luna 24 in 1976. The Chinese have already assembled their own Earth-orbiting space station, and the Tianwen 1 just began orbiting Mars last month with plans to land their own rover in May. China is making serious headway in the space race with little signs of stopping.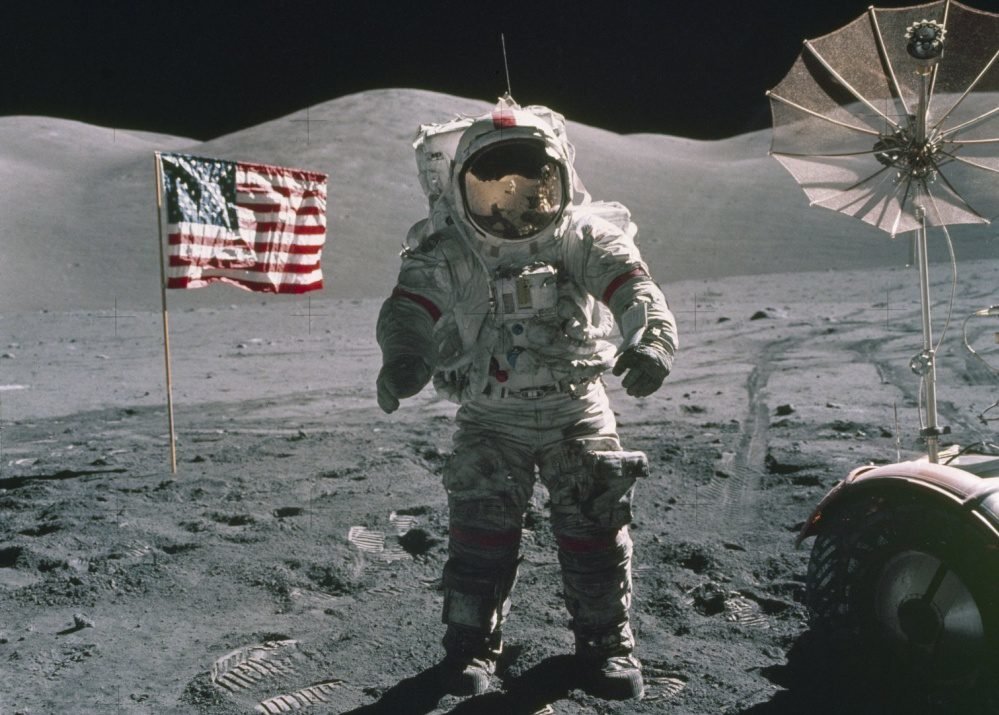 China and the United States have had a tenuous relationship in terms of collaboration for years, particularly since the Wolf Amendment of 2011 that prohibits NASA or the White House Office of Science and Technology Policy (OSTP) from collaborating with China. Russia, on the other hand, has cooperated with the United States frequently since the end of the Cold War, most notably with contributions to the International Space Station (ISS).
NASA even announced plans yesterday that ISS-veteran Mark Vande Hei will join a Russian crew aboard Soyuz MS-18 headed for the space station in April, so Americans and Russians are still working together. The current state of Sino-U.S. relations, both in regards to tensions in the Pacific, as well as the falling out between space programs, might cause some raised eyebrows over Russia's decision to partner with China on such an undertaking. It bears watching whether this is the beginning of a shift back to previous Russian policy.