On Tuesday evening the US announced sanctions on two dozen Chinese officials over Beijing's crackdowns in Hong Kong. The sanctions come amid rising tensions between the US and China, and just a day ahead of the Biden administration's first in-person meeting with Chinese officials, set to take place March 18 in Alaska.
In a statement on the new sanctions, US Secretary of State Antony Blinken cited Beijing's plans — approved by Chinese lawmakers last week — to revamp the electoral system in Hong Kong. The new law ensures that only "patriots" will be allowed to attain office.
Washington's sanctions target 14 vice chairs of the Chinese legislature's standing committee, the most senior of whom was Wang Chen, a member of the Communist Party's 25-member Politburo. These officials, who include senior Chinese lawmakers and Hong Kong-based security officials, had already been sanctioned by the Trump administration under the Hong Kong Autonomy Act.
Signed into law by then President Donald Trump in July 2020, the measure requires periodic updates on the autonomy of Hong Kong, as well as mandatory sanctions on individuals complicit in suppressing democratic rule in the city.
Trump first levied sanctions under the Hong Kong Autonomy Act in November 2020, after China's National People's Congress Standing Committee, or NPCSC, disqualified Hong Kong legislators who "publicize or support independence," "seek foreign interference," or pursue "other activities that endanger national security." After the four initial legislators were disqualified, another 15 resigned.
"Today's update identifies 24 PRC and Hong Kong officials whose actions have reduced Hong Kong's high degree of autonomy," Blinken released in a statement.
The move drew immediate condemnation from the Chinese government. Chinese Foreign Minister Zhao Lijian, speaking at a press conference, called on the US to stop interfering in China's internal affairs. Beijing would undertake "forceful measures" to defend its national interest and the rights of Chinese citizens, Zhao said.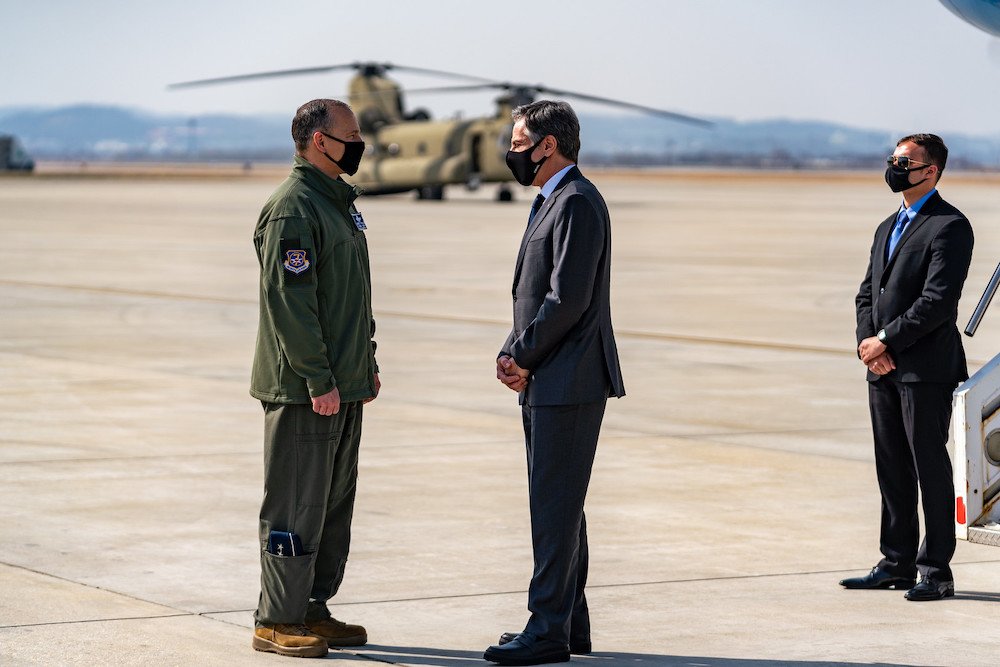 Previous sanctions by the Trump administration froze assets individuals may have had in the US and prevented travel to the US by sanctioned persons. Banks with US ties often refuse to do business with sanctioned individuals due to possible legal repercussions.
"The United States stands united with our allies and partners in speaking out for the rights and freedoms of people in Hong Kong, and we will respond when the PRC fails to meet its obligations," Blinken said.
These sanctions follow recent strong statements from Blinken regarding Chinese expansion into Japanese territorial waters. In a March 16 statement, the secretary of state reaffirmed the "United States' unwavering commitment to the defense of Japan under Article V of our security treaty, which includes the Senkaku Islands."
"The United States remains opposed to any unilateral attempts to change the status quo in the East China Sea," Blinken added.
China has claimed the Japanese-administered islands since the 1970s, shortly after the discovery of large natural gas and oil deposits.