Afghanistan's government collapsed Sunday, Aug. 15, after a Taliban military offensive seized the capital city of Kabul without organized resistance, spurring President Ashraf Ghani to flee abroad. Amid the ensuing chaos, Washington ordered a dramatic evacuation Sunday of the American embassy in Kabul. Some 6,000 US troops have deployed to Afghanistan to assist in the effort.
The embassies of China and Russia in Kabul remain open, however, underscoring a literal overnight shift in Central Asia's geopolitical power dynamics. Over the tumultuous weekend, Chinese and Russian diplomats struck separate deals with the Taliban to safeguard their embassies in the capital city. Those moves highlighted a burgeoning geopolitical race to fill America's void in Afghanistan. For its part, the Taliban are trying to earn the favor of Beijing and Moscow in order to avoid total international isolation at the outset of their conquest.
Zamir Kabulov, Russia's special presidential representative for Afghanistan, said on Sunday that personnel at the Russian embassy in Kabul were working "calmly" and had no plans to evacuate. Taliban militants have set up a protective perimeter around the Russian embassy in Kabul, Kabulov told the Echo of Moscow radio station on Monday.
"Yes, we have good relations with Russia and our policy in general is to ensure the safe conditions for the functioning of the Russian and other embassies," Taliban spokesman Suhail Shaheen told the Russian news site TASS on Sunday.
For his part, Kabulov backtracked a little from his Sunday statement, saying Monday that a partial drawdown of the Russian embassy's staff of about 100 personnel was underway. "Some of our employees will be sent on vacation or evacuated in some other way so as not to create too much of a presence," Kabulov said of the Russian embassy in Kabul.
The Russian ambassador to Afghanistan, Dmitry Zhirnov, plans to meet with Taliban officials this week to discuss the security of Russian diplomats, The Moscow Times reported.
In a Sunday statement, the Chinese embassy in Kabul said it had also been in contact with Taliban fighters to ensure the safety of Chinese civilians.
"The Chinese embassy has requested various factions in Afghanistan to ensure the safety of Chinese nationals, Chinese institutions and Chinese interests," the embassy statement reads. "The embassy will take further steps to remind Chinese nationals to closely follow the security situation."
According to its website, the Chinese embassy has "temporarily" stopped consular services.
The Taliban now claim they control all of Kabul. The sounds of gunfire remained sporadic throughout the city Monday, according to multiple news reports, as foreigners and desperate Afghan citizens massed at Hamid Karzai International Airport, looking for flights out of the country. News agencies report multiple deaths at the airport. Unconfirmed videos on social media purport to show Afghans falling to their deaths from departing US Air Force C-17 transport planes.
The Taliban prosecuted a lightning advance across Afghanistan that seized multiple provincial capitals in a matter of days. The fall of Kabul signaled the collapse of the US-backed government.
Yet, what happened Sunday was no surprise for Russian and Chinese diplomats. Both Moscow and Beijing received Taliban envoys during the war's closing months, signaling that both countries had already determined that a Taliban takeover was inevitable, and both were maneuvering for influence following America's departure. Taliban officials offered an olive branch, pledging to not allow Afghanistan to become a safe harbor for terrorist groups with designs on attacks against Russia or China.
Chinese Foreign Minister Wang Yi met a delegation of nine Taliban militants in Tianjin on July 28. At the meeting, Wang described the Taliban as "a crucial military and political force in Afghanistan that is expected to play an important role in the peace, reconciliation and reconstruction of the country," ANI News reported.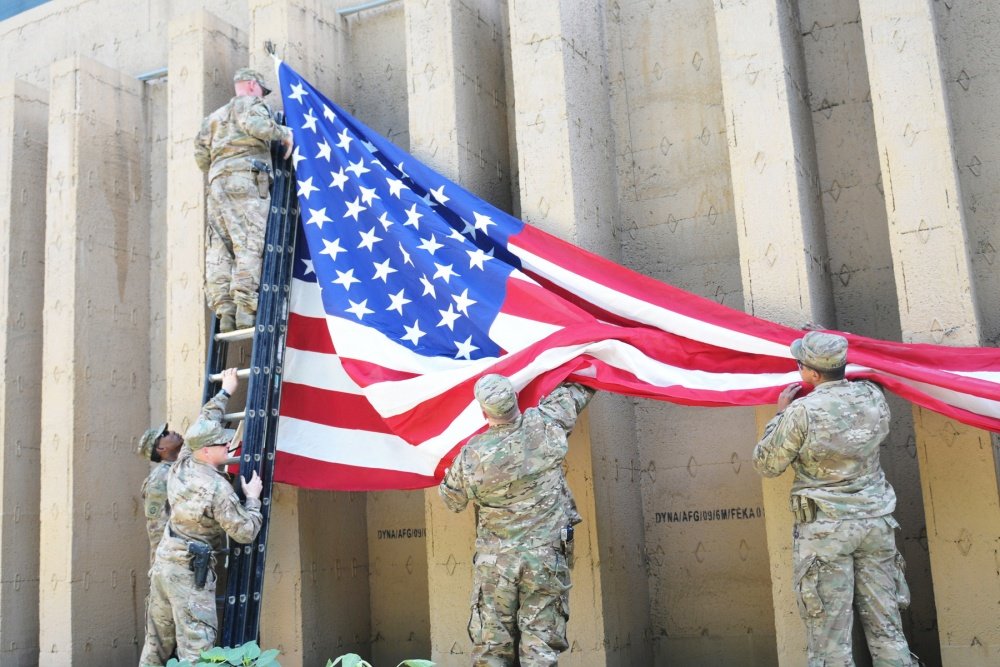 "The hasty withdrawal of the U.S. and NATO troops from Afghanistan actually marks the failure of the U.S. policy toward Afghanistan," the Ministry of Foreign Affairs of the People's Republic of China wrote on its website, describing the July Taliban meeting. "The Afghan people now have an important opportunity to achieve national stability and development."
China has made major investments over the past decade to extract Afghanistan's mineral wealth, which the US Geological Survey has valued at more than $1 trillion. Taliban representatives have reportedly welcomed the prospect of more Chinese investments and have pledged to Beijing that Afghanistan will not become a safe harbor for Islamist terrorist groups targeting China.
"Of course we will ensure their safety," Shaheen, the Taliban spokesman, said during the Tianjin meeting, referring to China's economic interests in Afghanistan. "China is a friendly country and we welcome it for reconstruction and developing Afghanistan."
Likewise, a Taliban delegation visited Moscow in July to reassure Kremlin officials that a Taliban takeover of Afghanistan would not pose a terrorist threat to Russia.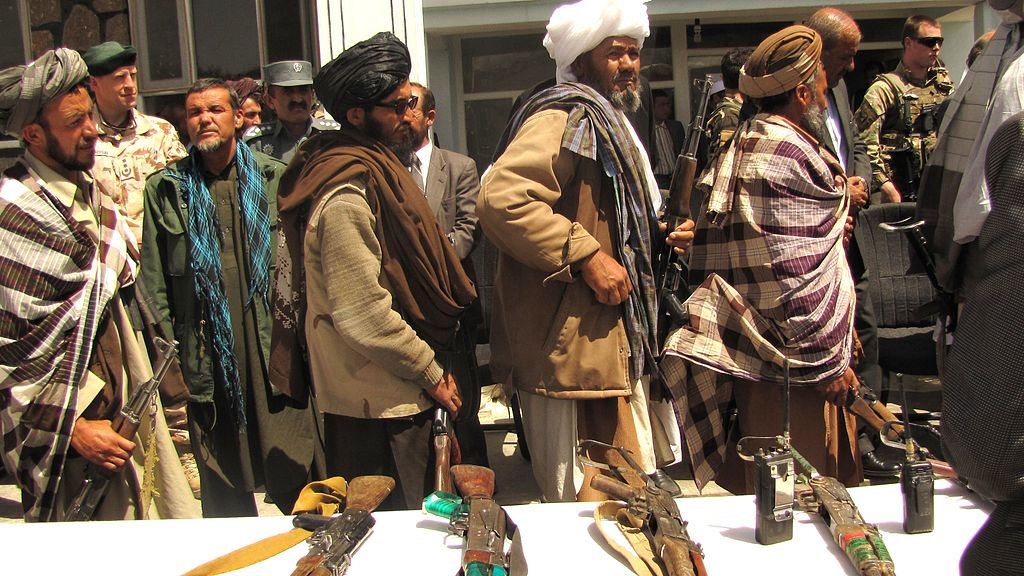 The US originally went to war in Afghanistan with the goals of toppling the Taliban regime and bringing Usama Bin Laden and al Qaeda to justice for the Sept. 11, 2001, attacks. Those objectives morphed over the intervening decades into a counterinsurgency campaign against the Taliban and a broader democracy-building exercise. The US officially ended its combat mission in Afghanistan in 2014, shifting to a so-called advise-and-assist operation that left Afghans to bear the brunt of fighting the Taliban.
Russia assisted the US war effort in Afghanistan at first, providing valuable intelligence as well as help in securing basing rights in Uzbekistan and Kyrgyzstan — both former Soviet states. In 2015, however, Russia began to publicly offer support for the Taliban.
Moscow justified this turnaround as a hedge against more militant Islamist factions, such as ISIS, gaining power in Afghanistan and possibly posing a terror threat to Russia. Nevertheless, Moscow is not yet ready to recognize Taliban rule.
"The Russian leadership will make a decision on recognizing the regime of the Taliban movement, depending on how responsibly they will govern the country," Kabulov said Sunday.
Read Next: