For more than a week, tensions between the US and China in the Pacific have escalated, culminating in a Monday incident in which Beijing sent 25 military aircraft, including 18 fighters, into Taiwan's southwest air defense zone.
The move prompted the self-governed island to scramble its own fighters. This most recent incursion marks the 10th consecutive day that Beijing has violated Taiwan's airspace, and the largest such incursion in a year. Beijing's latest provocation comes a day after Washington warned China over "increasingly aggressive" actions off the coast of Taiwan.
"It's reflective of an emboldened China that sees itself on the ascendancy, and Washington has done little, thus far, to disabuse them of that notion," Joshua Huminski, director for the Mike Rogers Center for Intelligence and Global Affairs, told Coffee or Die Magazine.
The provocative action by China follows a week of gradually more intense escalatory actions by Beijing, with the Monday air incursion appearing to be a response to a rebuke of Beijing's activities by Washington.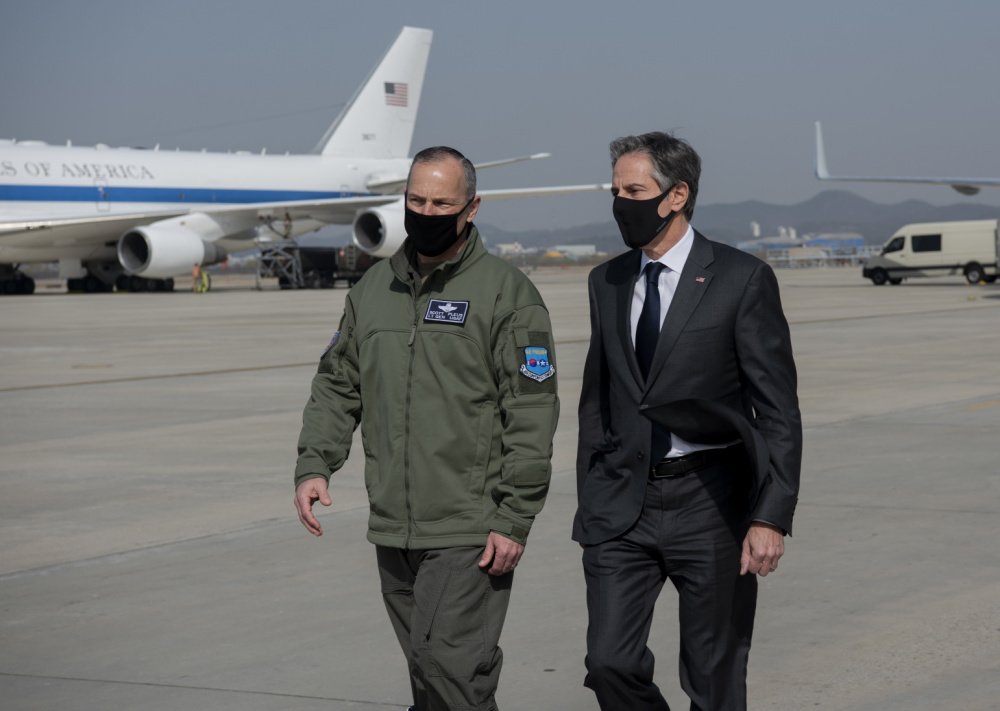 "What we've seen, and what is of real concern to us, is increasingly aggressive actions by the government in Beijing directed at Taiwan, raising tensions in the [Taiwan] Straits," Secretary of State Antony Blinken told NBC's Meet the Press on Sunday. "All I can tell you is it would be a serious mistake for anyone to try to change the existing status quo."
The next day Beijing launched its largest sortie in a year into Taiwanese airspace.
Last week, Beijing's lone carrier strike group, flagged by the carrier Liaoning, conducted unprecedented exercises from Okinawa to the coast of Taiwan. Beijing claimed the maneuvers were to "enhance its capability to safeguard national sovereignty, safety and development interests."
"Similar exercises will be conducted on a regular basis in the future," Beijing added.
"To be sure, there is a testing element of the new administration, with China looking to see what Washington will do in response to various actions. Washington has been largely absent on the international stage with the Biden administration having not yet really defined a policy," Huminski said.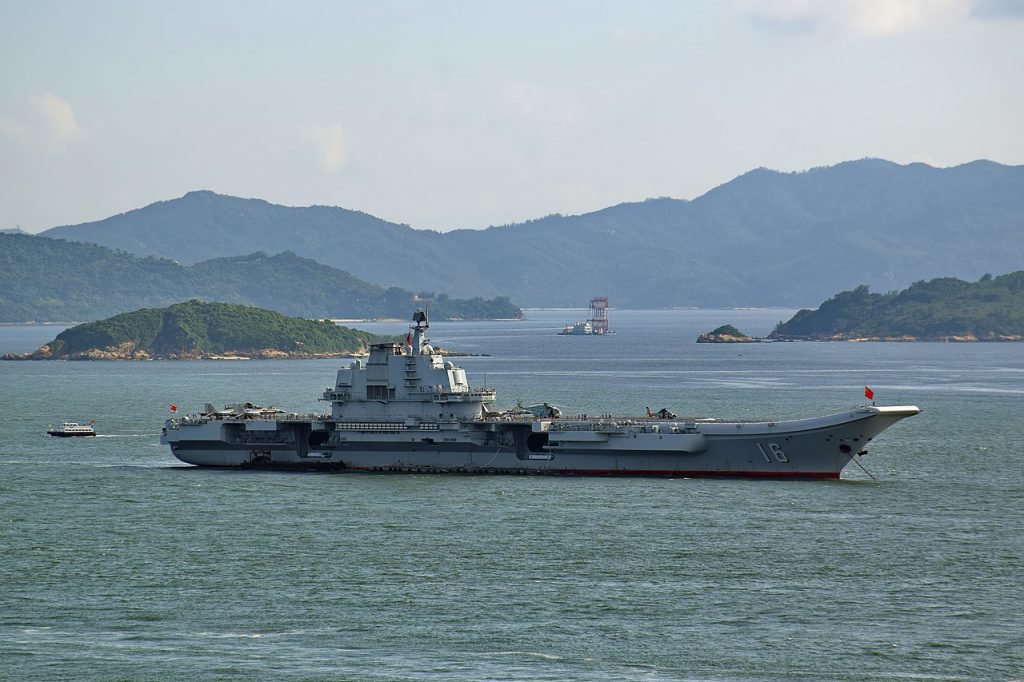 Beijing's actions have rattled Taipei and brought on a series of reactions from regional allies and Washington alike. Taipei announced this week that it will hold live-fire defensive drills on both April 25 and May 5 as a response to this week's actions by Beijing. Further, the US Navy has combined the Theodore Roosevelt carrier strike group with the Makin Island amphibious ready group in the South China Sea as a show of force.
"Combining the capabilities of the carrier strike group with those of the Makin Island Amphibious Ready Group sharpens our tactical skills and demonstrates our continued dedication to the security and prosperity of the Indo-Pacific," Rear Adm. Doug Verissimo, commander of Carrier Strike Group 9, said in a statement.
Additionally, the guided missile destroyer USS Mustin is shadowing the Chinese carrier strike group. The US Navy released a photograph of the Mustin's crew tailing the Chinese flotilla.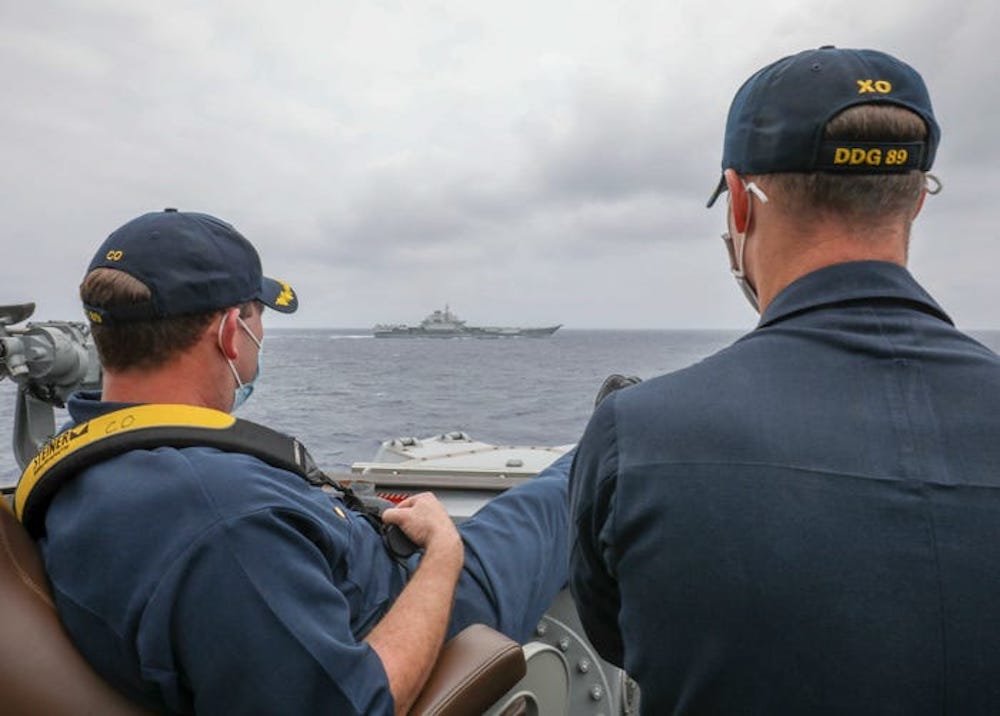 "This staged photograph is definitely 'cognitive warfare' to show the US doesn't regard the PLA as an immediate threat," said Lu Li-shih, a former instructor at Taiwan's Naval Academy in Kaohsiung.
Prior to its arrival off Taiwan, on April 5, Beijing sent its carrier group south through the narrow passageway that separates Okinawa's main island and Miyako Island. Experts say that Beijing is using such moves to demonstrate that China's seaward advances won't be contained.
"The ability to fight an incoming American military intervention in the Philippine Sea, in particular, is seen as critical to securing Beijing's objectives within the first island chain, be it the South China Sea or Taiwan," said Collin Koh, a research fellow and maritime security expert at the S. Rajaratnam School of International Studies in Singapore.
It is only the fifth time since 2012, and second time in a year, that Beijing has sailed through that particular strategic chokepoint.
"Therefore, this Liaoning transit through the Miyako Strait, in what is clearly seen as a carrier strike group formation, is more than just a transit," Koh said.
Last year China flew 380 sorties into Taiwan's airspace, the highest single year total since 1996. In 2021 Beijing has sent aircraft into Taipei's airspace on a near daily basis. While these incursions represent a significant provocation, Beijing has only recently consolidated a naval force capable of projecting power. However, this capability is steadily advancing.
According to a January 2021 report from the Office of Naval Intelligence, the Chinese navy will soon have some 360 combat ships. ONI expects that number to swell to 400 by the end of fiscal year 2025. In comparison, the US Navy currently has 297 combatant vessels.
While tensions mount between Washington and Beijing over a number of issues, experts warn of allowing an unchecked Beijing free rein in the region but also caution that war is not in either nation's interest.
"No one would benefit from a war in the Pacific — certainly not the West and definitely not China," Huminski said.
Read Next: