On March 17, 1960, Northwest Orient Airlines Flight 710 departed from Chicago's Midway Airport and, within 15 minutes, crashed near Tell City, Indiana, killing all 63 passengers and crew. A design flaw had caused one of the airliner's wings to break off midflight, dooming all aboard. Mildred Ikeda, the wife of passenger Chiyoki "Chick" Ikeda, received letters of condolence in the mail, including one from Allen Dulles, the director of the CIA. Heartbroken by the loss of her husband, the pregnant mother put the letters away for safekeeping and returned to her native Hawaii to surround herself and her grieving 12-year-old son with family.
For more than three decades, her husband's secret life remained a mystery. In 1996, Mildred Ikeda attempted to locate Dulles' letter, but it couldn't be recovered. She even sent a request to the CIA, but they, too, came up empty.
"I wanted the letter so my kids and grandchildren could have something to look at, something they could hold on to and say, 'Oh, this was my father,'" Ikeda told the Honolulu Star-Bulletin in 1997.
A friend insisted she contact her local representatives. In a few months, through the help of Sen. Daniel Akaka, the missing letter emerged.
And with it, Chiyoki Ikeda's family learned of his status as a World War II hero in America's early clandestine service.
Chiyoki Ikeda was born in 1920 in Honolulu following his parents' immigration from Japan. Ikeda excelled at school and played sports through his collegiate years at the University of Hawaii. In September 1940, Ikeda renounced his Japanese citizenship to pledge allegiance to the United States, a reaction to the then-US policy that all Nisei — second-generation Japanese Americans — were declared "enemy aliens."
In March 1943, Ikeda joined the US Army as a second lieutenant. He was assigned to an all-Nisei combat team, the 442nd Infantry Regiment, famous for 21 Medal of Honor recipients and for becoming the most decorated regiment of its size in American history. The Office of Strategic Services, the precursor intelligence unit to the CIA, recruited Ikeda — along with 100 other volunteers — for his fluency in Japanese and his proficiency in French and Chinese. He was ultimately assigned to OSS Detachment 202 for behind-enemy-lines fieldwork in Kunming, China.
The Nisei assigned to OSS Detachment 202 were critical in their roles on "Mercy Mission" teams. After the atomic bomb ended the war, the teams parachuted into Japanese prison camps to investigate prison conditions and stop the guards from harming Allied prisoners of war. In total, 11 Mercy teams from OSS China arranged for food and medical supplies for POWs and their evacuations to Allied camps. In the spring of 1945, Ikeda was promoted to captain, serving as chief of an OSS field unit, and later earned a Bronze Star for his service.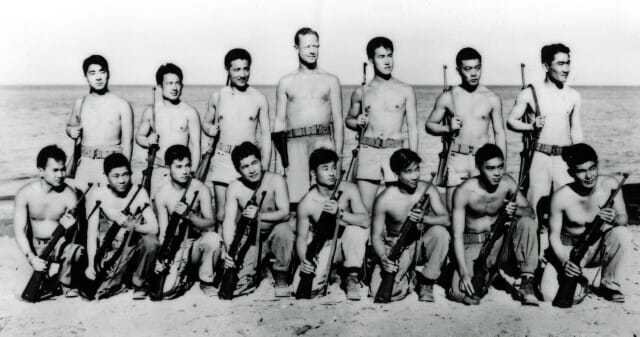 Ikeda's intelligence work continued after the war. He served as an Army intelligence officer, recruiting and handling agents in Tokyo. He also helped identify Japanese POWs the Soviets had held in Siberian camps and turned into spies. His work directly affected the Soviet Union's espionage operations in postwar Japan. The OSS disbanded in 1945 and Ikeda remained in the Army until after the Korean War, becoming a CIA operations officer in the Directorate of Plans (now the National Clandestine Service) in the Far East Division. He served with the CIA until his untimely death.
CIA officers who make the ultimate sacrifice in the line of duty are honored with stars on the agency's Memorial Wall.
"Death may occur in the foreign field or in the United States," the CIA wrote about the circumstances for receiving a memorial star. Ikeda had worked for the CIA for six years when he died and was traveling for an assignment when he took flight 710.
When Ikeda's family pushed to acquire the letter from Allen Dulles, Ikeda was considered for the Memorial Wall. After a review by then-CIA Director George Tenet, the 71st star on the CIA's Memorial Wall was dedicated to Ikeda.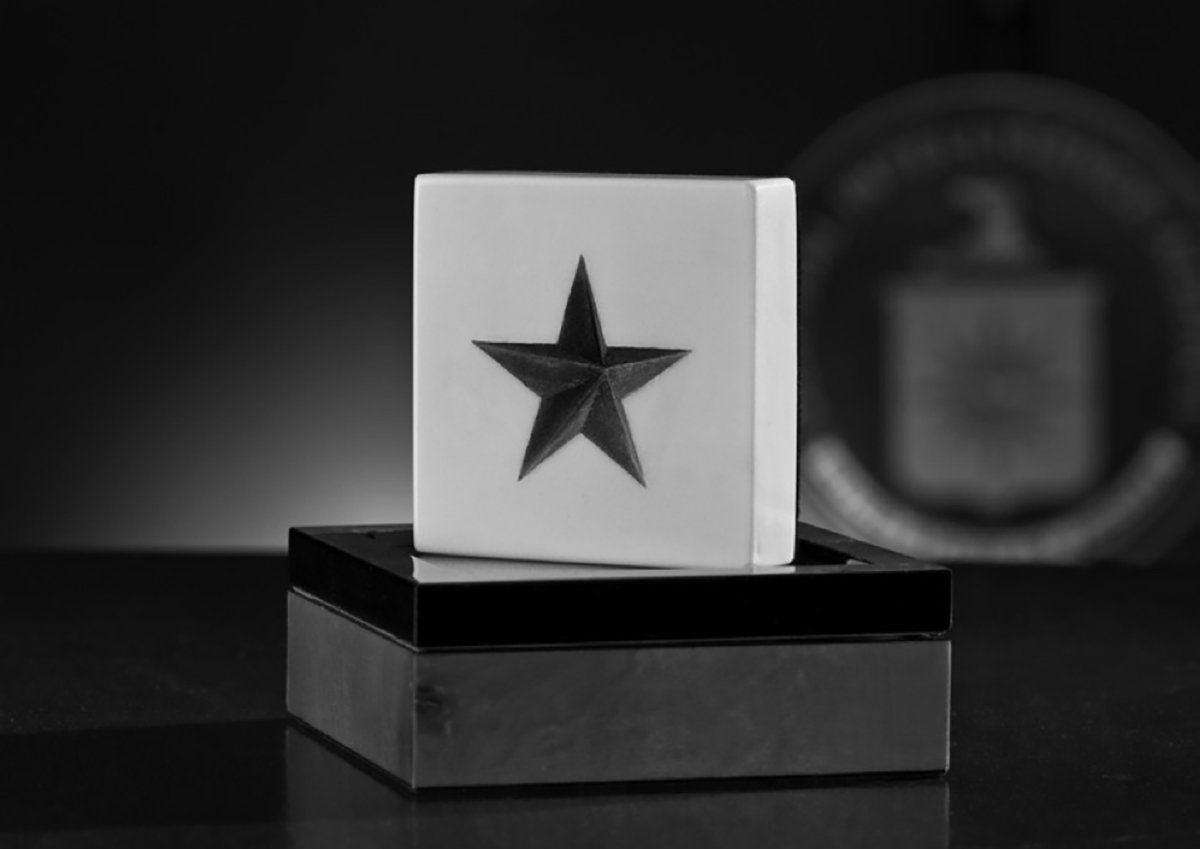 "The work Chick Ikeda did building strategic liaison relationships for the Agency must still remain unspoken, for it continues to yield valuable dividends today," Tenet said on May 14, 1998. "We are honored to have Mrs. Ikeda, their sons George and John, and Senator Akaka here today."
The CIA Fine Arts Commission first commissioned the CIA Memorial Wall in 1973. "Each star measures 2-1/4 inches tall by 2-1/4 inches wide and half an inch deep; all the stars are six inches apart from each other, as are all the rows," according to the CIA website. "The stone carver uses both a pneumatic air hammer and a chisel to carve out the traced pattern. After carving the star, the stone carver cleans the dust and sprays the star black, which as the star ages, fades to gray. The current stone carver is part of a lineage who learned this craft from the Memorial Wall's original sculptor, Harold Vogel."
Today, 133 stars are carved into the marble. "The artist's concept emphasizes the unity of the stars on the Wall," according to the CIA. "They stand as a field. No individual star belongs to a particular honoree."
Read Next: The Korean American Woman Who Taught the US Navy How To Fight