In the 1964 Stanley Kubrick film, Dr. Strangelove, which satirized a potential nuclear war between the United States and the Soviet Union, the titular character opined: "Of course, the whole point of the Doomsday machine is lost if you keep it a secret! Why didn't you tell the world?"
The iconic B-52 bomber, a main feature in the film, was once again at center stage when US Strategic Command presented its annual "Posture Statement" to legislators on Capitol Hill this week.
According to Defense News, the assessment focused on STRATCOM's ability to effectively deter a nuclear attack on the US. Currently, the administration of President Joe Biden is assessing US nuclear capabilities as part of an overall nuclear posture review, which addresses whether to continue Trump administration spending increases on nuclear capabilities.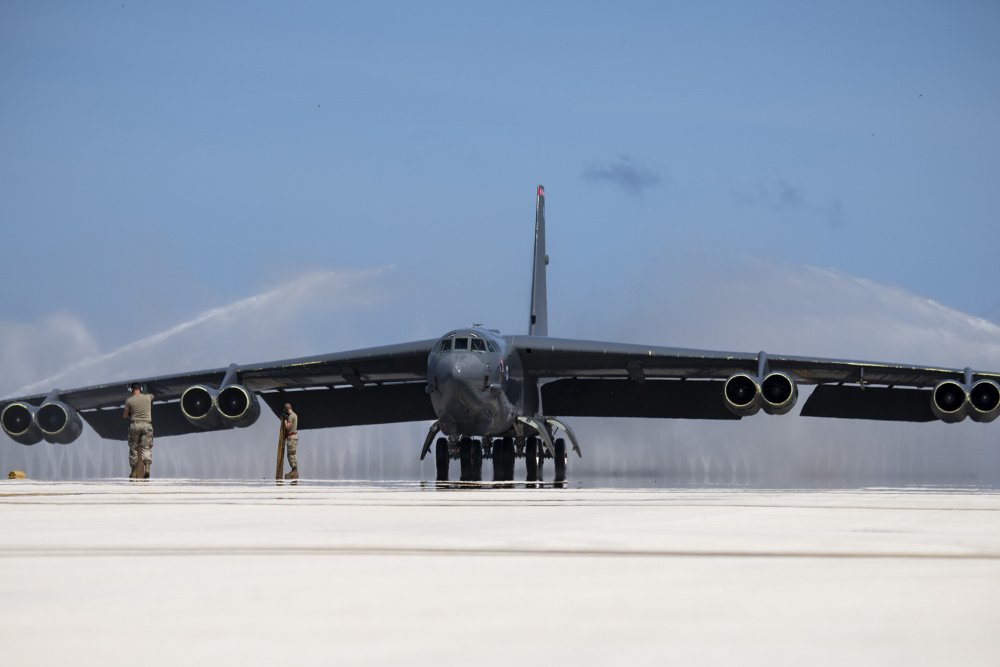 At the center of this debate is the effectiveness of American intercontinental ballistic missiles — a centerpiece of nuclear deterrence for more than 50 years that is in need of an upgrade, according to Navy Adm. Charles Richard, commander of US Strategic Command. According to Defense News, Richard told lawmakers that America's traditional nuclear capabilities are degraded.
According to the Department of Defense, the nuclear triad is a three-pronged strategy: ICBMs, strategic bombers, and ballistic submarines. This ensures that the US has the ability to strike back if attacked — an effective deterrent for more than six decades.
"What is not often recognized is that we do not have a triad from day to day," Richard told lawmakers. "Day to day, what you have is basically a dyad."
Some lawmakers have advocated for the elimination of ICBMs from the US arsenal. Such a move would put more pressure on STRATCOM's strategic bomber fleet. According to Defense News, Richard argued that since the US removed strategic bombers from "alert" status following the end of the Cold War, current nuclear deterrence is already at only two-thirds capability. With bombers off alert, only ICBMs and Columbia-class ballistic submarines are able to carry out the nuclear deterrence mission. But, according to Richard, the nation's ICBMs are dated and in need of overhaul.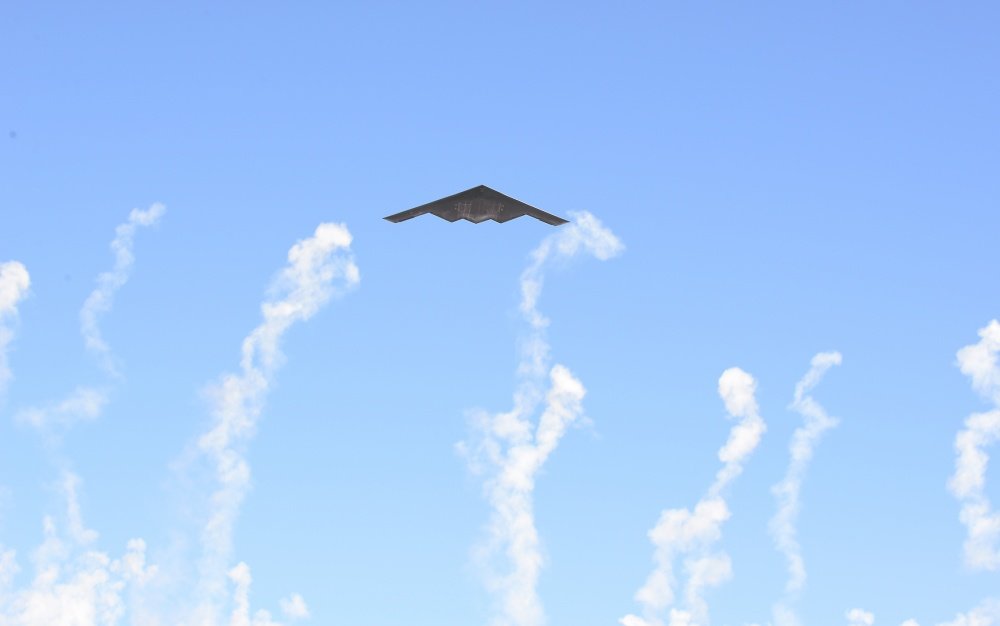 "If you don't have intercontinental ballistic missiles … you are completely dependent on the submarine leg. […] I've already told the secretary of defense that under those conditions, I would request to re-alert the bombers," Richard told senators in reference to America's two nuclear-capable bombers, the Cold War-era B-52 and the newer B-2 stealth bomber.
In an effort to shore up the "triad," Richard is advocating for a next-generation ICBM program, known as the Ground Based Strategic Deterrent, or GBSD. This program, initially supported by the Obama administration, would replace the Minuteman III ICBM, which has been in service since the 1970s.
"I need weapon systems that will ultimately work and actually make it to the target," Richard told legislators, Defense News reported.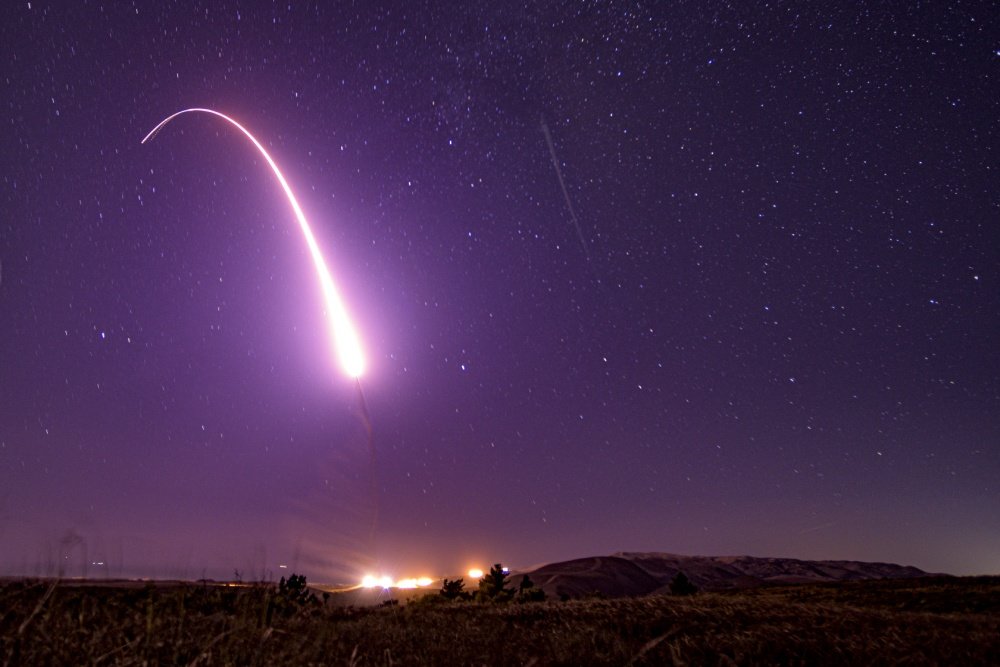 According to Defense News, the GBSD program, if fully funded, is expected to cost taxpayers at least $264 billion over its life span and will begin replacing the Minuteman III in 2029. The cost to modernize the entire "triad" is estimated at $1.7 trillion over the next 30 years.
"We have to defend ourselves against nuclear attack. It is the core and most important mission, completely agreed, but then [modernization advocates] leap from that to 'therefore, we have to spend $1.5 trillion on nuclear weapons,'" Rep. Adam Smith, House Armed Services Committee chairman, told Defense News on March 22. "Is that really necessary to have a deterrent?"
On Monday, USSTRATCOM tweeted a preview of the posture statement, stating: "The spectrum of conflict today is neither linear nor predictable."
During his testimony Tuesday before the Senate Armed Services Committee, Richard advocated for the GBSD program, saying that he could not deter Beijing or Moscow with "leftovers of the Cold War." He also said the Minuteman III was too old to be extended.
"What they are doing to keep the [Minuteman III] functioning — remember, that is a '70s-era weapon system that I'm going to employ against 2030-level threats. We are down to two of a particular type of switch that is required to go in the launch control centers. Nobody knows how to make it anymore. It's obsolete, it's not worth [it for] a company to put their effort into [making] that," Richard said.
Currently, Congress is in the process of putting together funding requests, and the annual National Defense Authorization Act process begins in the coming months.
Read Next: