The CIA added two new stars to the agency's Memorial Wall during a ceremony Monday, May 23, at its headquarters in Langley, Virginia, indicating that two of its undercover officers have died in the line of duty during the past year.
Of the 139 stars now adorning the wall, the names of 37 agents remain classified even in death, according to the CIA. The new stars represent two "exceptional officers whose legacies will live on and whose service must remain known to only a select few," according to a CIA release.
During the ceremony, CIA Director William J. Burns presented the families of the two fallen officers with marble replicas of their loved ones' stars, according to the CIA. Burns called the stars on the Memorial Wall "a sacred constellation that inspires us to do more."
"Each year, we gather in this sacred place to mourn and remember," he said. "We look upon this Memorial Wall, etched with sacrifice, and honor those Agency officers who gave their lives in the service of our country."
The annual ceremony is only open to CIA employees and the family members of fallen officers.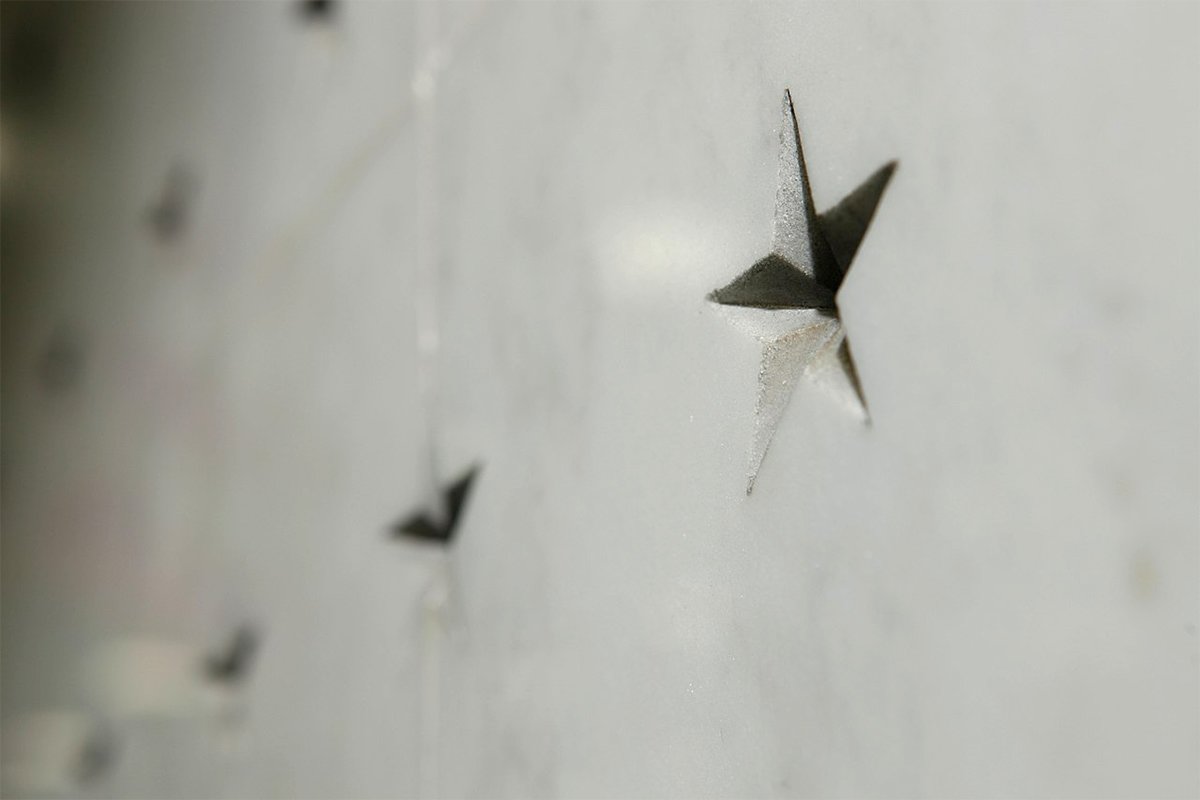 The CIA's Memorial Wall was dedicated in 1974, with 31 stars honoring the employees who had died in the line of duty since the agency's founding in 1947. Master stone carver Harold Vogel chiseled the original stars into the marble without fanfare.
In 1987, the agency began holding an annual memorial ceremony to remember the fallen and add new stars to the wall.
Last year, four stars were added to the wall, all of which honored fallen officers' whose names and stories remain classified. It's likely that one was for former Navy SEAL Michael Goodboe, a senior CIA officer with the agency's paramilitary division who was killed in November 2020 during a terrorist attack in Mogadishu, Somalia.
The most stars added in recent years were eight in 2017, and the names of half of those honorees are still classified. Among the officers whose names have been released by the CIA is Mark S. Rausenberger, an 18-year CIA veteran who was killed in May of 2016 in the Philippines. Details of his death are still classified.
Read Next: