The CIA has gone through several changes since William J. "Wild Bill" Donovan was appointed the "Coordinator of Information" in 1941. During World War II, a combined intelligence and paramilitary unit called the Office of Strategic Services (OSS) worked across Europe, the Pacific, and North Africa, and served as the forerunner to many special operations units today, including the U.S. Army Special Forces. Following World War II, President Harry Truman abolished the OSS, formed the Central Intelligence Group (CIG), and a year later signed the National Security Act of 1947 to create the CIA.
The CIA has a collection of 211 artifacts that provide a historical timeline of the gadgets, souvenirs, gear, maps, reports, photographs, and other memorabilia that provide a glimpse into the shadowy world of covert action, tradecraft, and intelligence operations.
"Silver Dollar" Hollow Container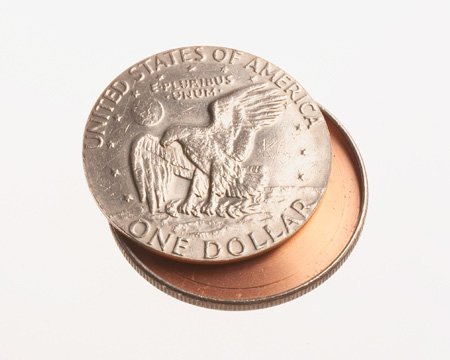 The Eisenhower Silver Dollar was simply pocket change to some, but for CIA officers who needed to conceal messages or hide film, it was used as a concealment device to hide their material.
"Because it looked like pocket change, it is almost undetectable," the CIA Museum notes on their website. This assumption may be a hint at how the Soviets used a similar device that was discovered by a delivery paperboy for the "Brooklyn Eagle" in 1953. Inside was a tiny photograph that had a series of numbers or codes on it. The relentless investigative work by the FBI led to the defection of a KGB agent and the arrest of a Soviet spy.
Editor's Copy of the First Presidential Daily Intelligence Summary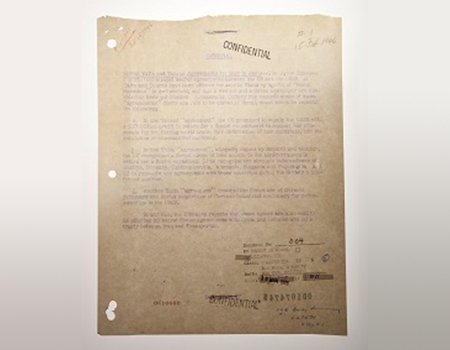 There are intelligence officers deployed around the world in submissive and hostile environments. When the President of the United States opens his eyes to start a new day, the "Daily Summary," a two- to three-page intelligence briefing, is waiting for him. Before the Daily Summary, contradictory intelligence reports fogged President Truman's decision making, thus he tasked the CIG to coordinate them into one document. Provided to deliver foreign intelligence in a precise and easy-to-follow manner, the Daily Summary was first introduced on Feb. 15, 1946, and remains a tradition to this day.
Pigeon Camera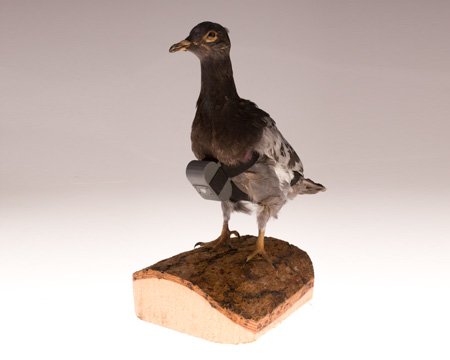 The Directorate of Science & Technology (DS&T) is the CIA's think tank. If they can think it up and convince their superiors to fund a program, then it happens. There have been successes and failures. The CIA banked on the history of carrier pigeons used during World War I and attached a camera on a makeshift chest-rig for one lucky bird. In theory, the pigeon could be released over a surveillance target to take photographs. Since pigeons are common birds in certain areas, they could go about their covert business without drawing much attention.
Pigeons provided a capability that aircraft couldn't: taking imagery from only hundreds of feet above a compound or building instead of tens of thousands of feet like some spy planes. However, all activities of the pigeon camera remain classified.
This is not the first time the CIA experimented with animals. Operation Acoustic Kitty experimented with planting a communication device inside of a cat in hopes to record conversations of Soviet agents during the 1960s. The operation ultimately failed after five years and $20 million because poor Whiskers was squished by a taxi.
OSS Jedburgh Knife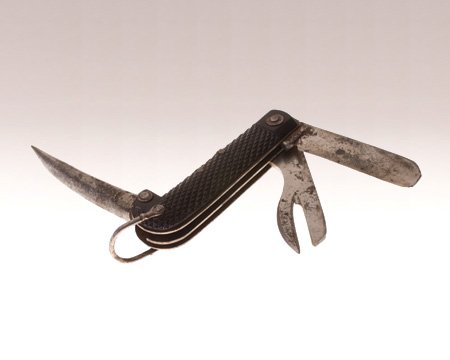 There were several knives used throughout World War II, most notably the F.S. Commando Knife. The OSS Jedburghs were specially trained commandos that parachuted behind enemy lines and linked up with partisans forces or Allied special operations units to conduct sabotage missions. One officer assigned to an OSS Jedburgh team carried this Escape and Evasion knife on his first mission into Nazi-controlled Europe. These knives were typically used to cut parachute lines, assist in demolition missions, and other handy tasks that called for a multi-tool.
Woodman's Pal Knife
Although OSS commandos typically carried smaller and more nimble knives while in Europe, an essential tool for any intelligence officer or commando was the Woodman's Pal Knife. This blade was used by Americans in the Philippines, China, and Burma, and could be used to clear obstacles in the jungle or in combat. The CIA Museum states that the manufacturer provided instructions on how one can use it against a determined Japanese jungle fighter armed with a samurai sword.
Soviet Helicopter Pilot Helmet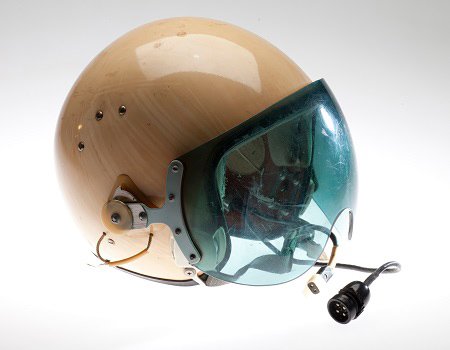 Texas Congressman Charlie Wilson helped push for Operation Cyclone, one of the largest covert operations in history, which helped support the Mujahideen in their efforts to drive the Soviets out of Afghanistan. Wilson made several trips to the region, and on one occasion he returned with a souvenir. The Mujahideen had shot down a Soviet helicopter and recovered a fully intact helmet from one of the pilots. They gifted it to Wilson as a token of appreciation for backing their efforts with Stingers and other weapons to defeat the Soviets.
CIA Time Capsule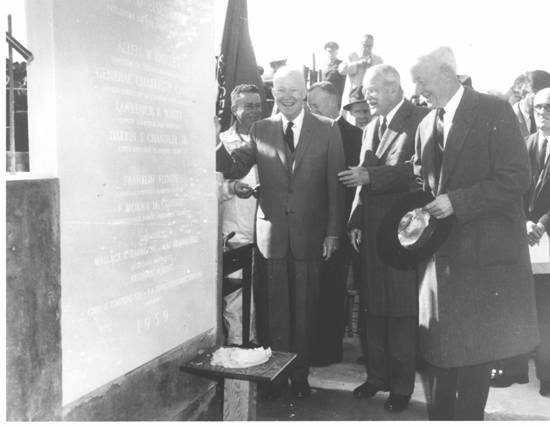 The construction of the CIA superstructure was both a privacy priority and safety concern for America's foreign intelligence agency. In 1956, 40 architects and designers were given secret clearances to craft blueprints and create the H-shaped headquarters of the CIA in Langley, Virginia. On Nov. 3, 1959, President Dwight D. Eisenhower and CIA Director Allen Dulles placed a time capsule in what became known as the "cornerstone ceremony." However, the laying of the cornerstone in front of a crowd numbering close to 5,000 was symbolic — it was removed for preservation and ultimately installed in the building where it remains permanently.
A reporter asked Dulles at the ceremony what was inside the copper-steeled capsule, and he said with a smile, "It's a secret." Dulles however, said everything inside was unclassified information and included historical photographs of the CIA campus building, mementos from the cornerstone laying, a variety of intelligence medals, a CIA seal, and important documents that pay homage to the historical timeline of the CIA.
Air America Hat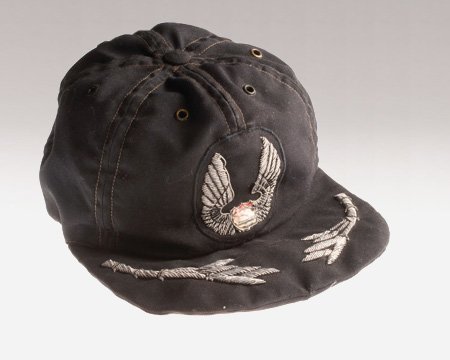 The CIA had their own proprietary airline called Air America that predates the Vietnam War. The CIA flew both overt and covert operations, including one that involved extracting someone of importance from China in 1952. Two World War II pilots, Robert Snoddy and Norman Schwartz, piloted a C-47 that had a snag hook between two poles. The person on the ground would attach themselves to a harness, and as the plane flew by it would snag the line and pull them into the air. The CIA officers, John Downey and Richard Fecteau, would then retrieve the person being towed behind the aircraft.
Unfortunately, the mission was a trap, and the C-47 was shot down. The pilots were both killed in the crash, but Downey and Fecteau were captured and imprisoned. Evidence of their whereabouts disappeared, and they were assumed dead. They emerged 20 years later in Allied territory after they were released. Risky missions such as these became the bread and butter of Air America during the Vietnam War. Pilots wore this Air America hat because of the tropical climate. Their flight suits or uniforms were put away for flip flops, T-shirts, shorts, and baseball caps.