Johnnie Jones almost didn't make it to Omaha Beach on D-Day. His ship struck a mine, launching him from the second deck to the first and injuring his back. "I was flying like a bullet," Jones told VAntage Point.
But it wasn't until he waded ashore in the third wave of Operation Overlord that the real bullets began to fly. Jones vividly remembers coming under fire from a German sniper, a scene that replays every night as soon as he closes his eyes. The 101-year-old is still picking shrapnel out of his head and arm from German air attacks, a physical reminder of the war.
After nearly eight decades of waiting, Jones finally received the Purple Heart award Saturday in a ceremony in Baton Rouge, Louisiana, an honor long delayed due to the same type of racism Jones fought in his career as a civil rights lawyer.
Jones joined the military in 1943 after graduating from Southern University in Baton Rouge, and he served as a warrant officer responsible for unloading supplies onto Normandy. When he returned from the war, he still wasn't afforded the same freedoms for which he'd fought.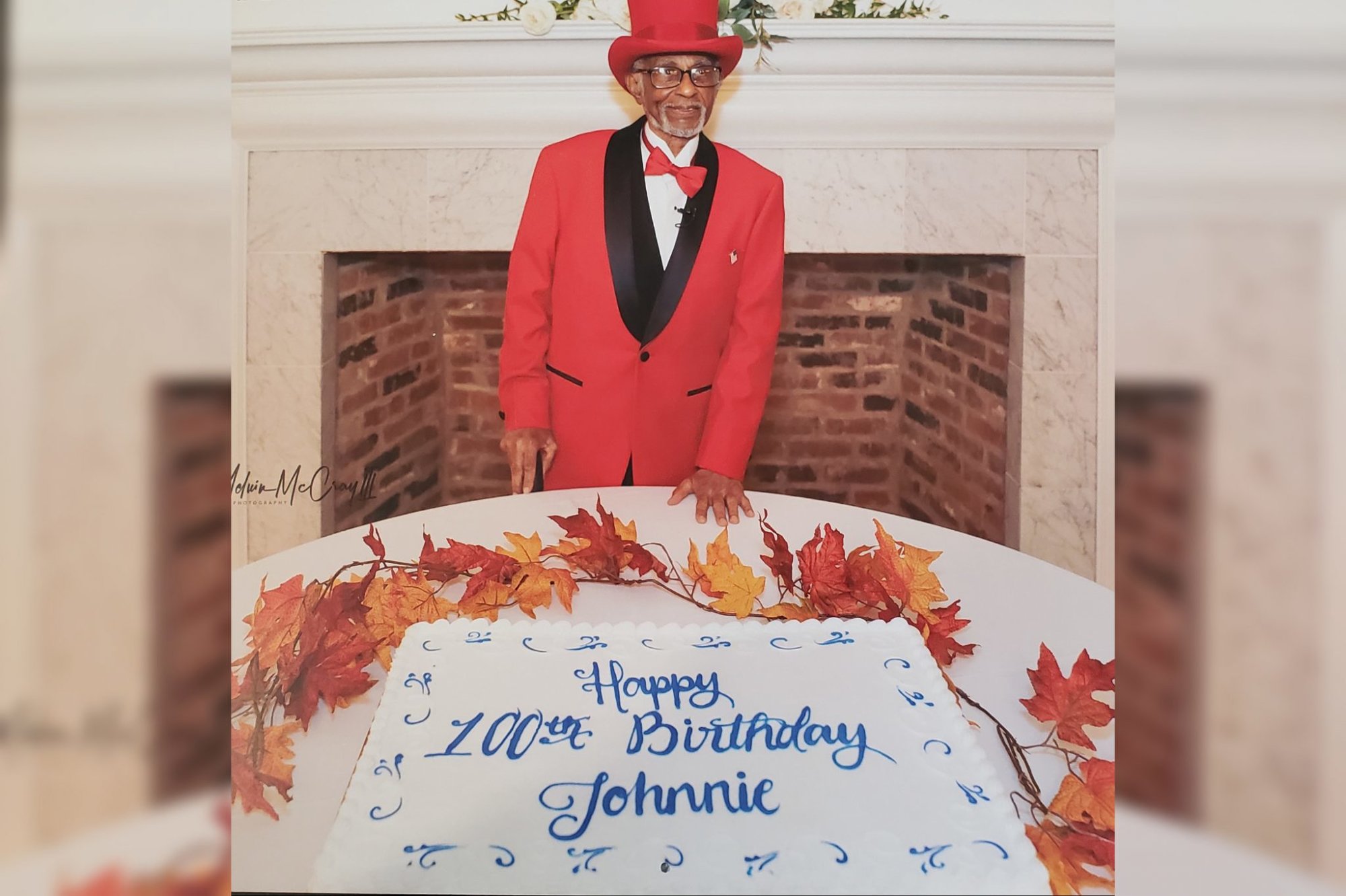 "I couldn't sit with the soldiers I had been on the battlefield with. I had to go to the back of the bus," Jones told The Associated Press in 2019. "Those are the things that come back and haunt you."
In 1946, when he was driving to New Orleans to get shrapnel taken out of his neck, Jones was pulled over and beaten by a police officer, VAntage Point reported.
"Things weren't right," Jones said. "'Separate but equal' was unconstitutional and I wanted to fight it and make it better."
Fifteen days after Jones graduated from law school, the Rev. T.J. Jemison asked him to represent those who took part in the 1953 Baton Rouge bus boycott, a protest that served as a template for the Montgomery bus boycott, The Advocate reported. Jones defended students who participated in sit-ins as the civil rights movement spread, and his car was bombed twice.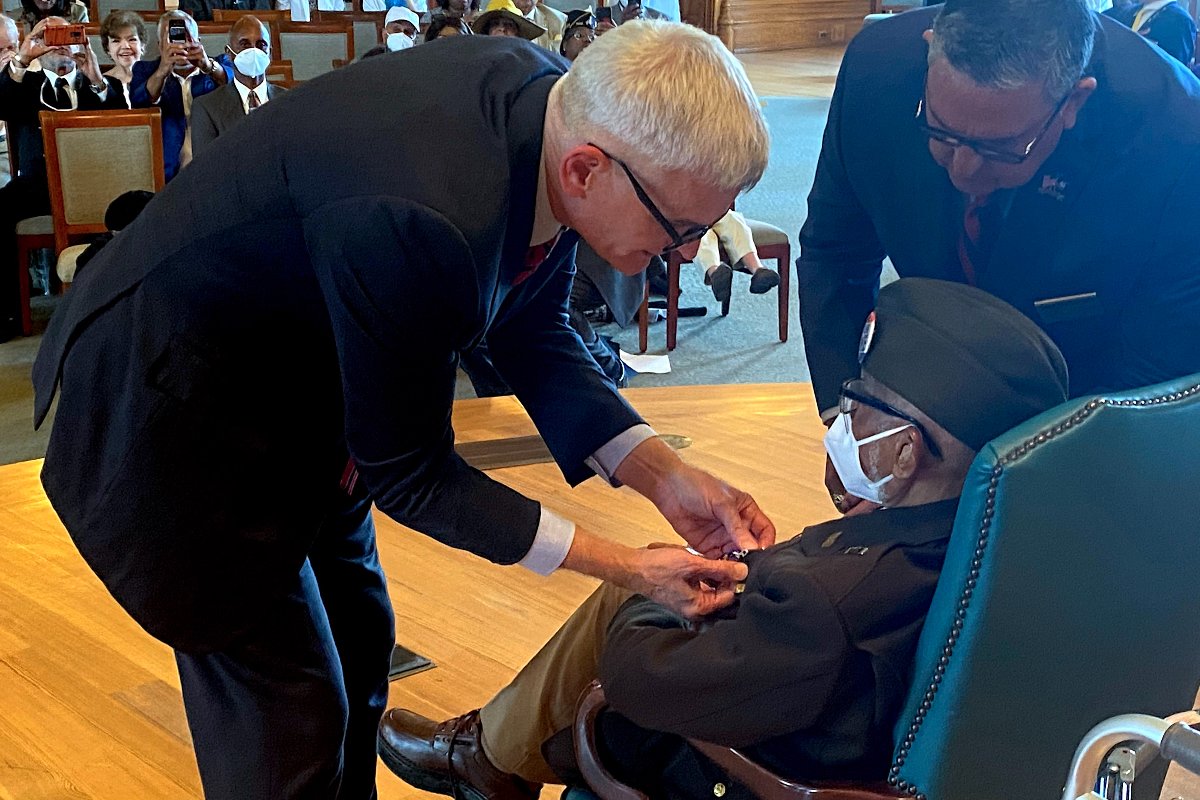 His friends and family couldn't stand that he'd been denied the Purple Heart, and they spent the last year and a half painstakingly collecting as many records as they could. US Sen. Bill Cassidy officially submitted the request after hearing from Jones' family, according to the Army.
"We should all pay tribute to Johnnie Johns," Cassidy said during the ceremony Saturday, according to WKRC. "He stormed the beach at Normandy to free the world of Nazi oppression. He worked in the United States to make the words of the Declaration of Independence and the constitution live for all Americans. We are — whoever you are — a better person, society, state, nation, world because of Johnnie Jones."
Jones is the second D-Day veteran this month to receive the Purple Heart after being denied the medal for decades because of race. Osceola "Ozzie" Fletcher was awarded the overdue honor on June 18 in New York.
Read Next: How an Errant YouTube Click Led to a Marine Receiving a Purple Heart After 52 Years