A Cleveland cop gunned down by an alleged carjacker was the last officer to die in 2021. That brought the number of officers killed while on duty last year to 511, according to the Officer Down Memorial Page.
Two more fatalities involving a North Carolina state trooper and a long-comatose Connecticut officer brought the tally of line-of-duty deaths in 2022 to 11, according to the site.
Shane Henry Bartek
Cleveland Division of Police Officer Shane Bartek, 25, died Dec. 31, 2021, after allegedly being shot while trying to stop a young carjacker from taking his personal vehicle.
Released Jan. 7, an indictment by an Ohio grand jury alleges Tamara Unique McLoyd, 18, approached Bartek in his Mazda CX-5 crossover SUV at an apartment complex in the 4300 block of Rock River Drive, brandishing a .357 magnum handgun.
Stretching across nine pages, McLoyd's 10-count indictment charges her with shooting the police officer while attempting to carjack his vehicle. Authorities allege that Barek tried to disarm McLoyd, but she shot him twice during the struggle.
Her indictment revealed that a Lorain County Juvenile Court on Oct. 28, 2021, adjudicated her a delinquent child for armed robbery.
She's being held in the Cuyahoga County Corrections Center on a $5 million bond and faces a Jan. 27 arraignment, according to court and jail records.
An alleged associate of McLoyd, 28-year-old Anthony Butler Jr., was arrested after being spotted by authorities in Bartek's SUV. He's charged with fleeing and eluding, receiving stolen property, and traffic violations.
He's also being held on a $5 million bond at the Cuyahoga County Corrections Center.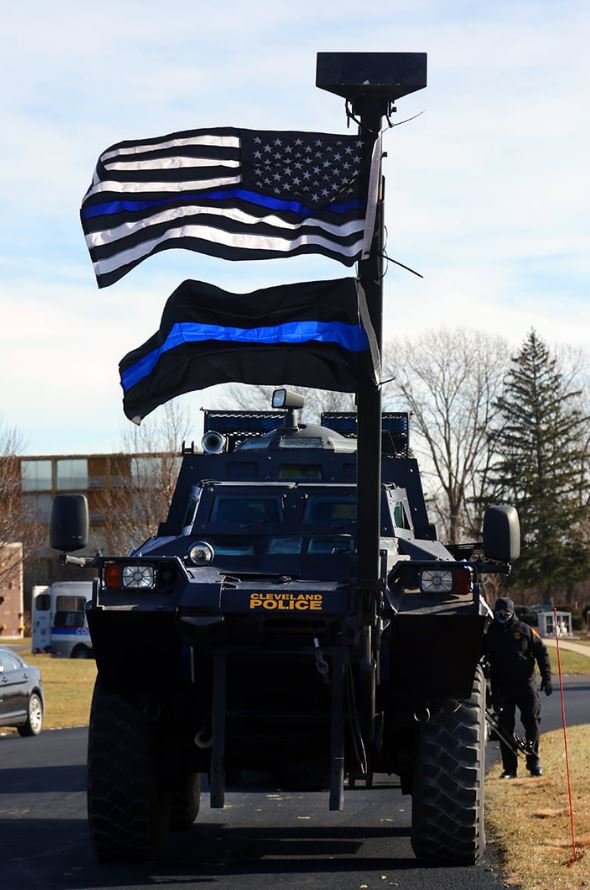 Interim Cleveland Police Chief Dornat "Wayne" Drummond said Bartek's death was ruled a line-of-duty fatality because the officer used training he'd received at the police academy during the incident.
That made him the 113th line-of-duty death in the history of the Cleveland Police Department.
"While I did not have the privilege to know Shane personally, I have recently talked with many officers who spoke of him very highly. Most of them work out of the 5th District, where Shane was assigned and where I was the commander for almost a decade," Drummond said during Bartek's Jan. 11 funeral service at Grace Church of Middleburg Heights.
"I've learned that courage came naturally to Shane, and I've heard stories that tell me Shane truly embodied the virtues needed to be an outstanding law enforcement officer: kindness, truth, mercy, generosity, and honesty," Drummond said.
Shane Henry Bartek was born Aug. 31, 1996, to Ronald Bartek and Debra Bartek (née Berman), according to his obituary.
Bartek was preceded in death by his father. He is survived by his mother; his brother, Eric; and his twin sister, Summer.
"This does not seem very fair today, and I know it never will," Drummond told mourners at the service. "A loss like this takes a toll on our officers. The sadness is palatable throughout the division, knowing that this young man, vibrant man is no longer with us.
"I can say, without a doubt, that if I could create a template of what this city needs of a police officer, it would be Patrol Officer Shane Bartek."
Bartek was buried in Cleveland's Holy Cross Cemetery.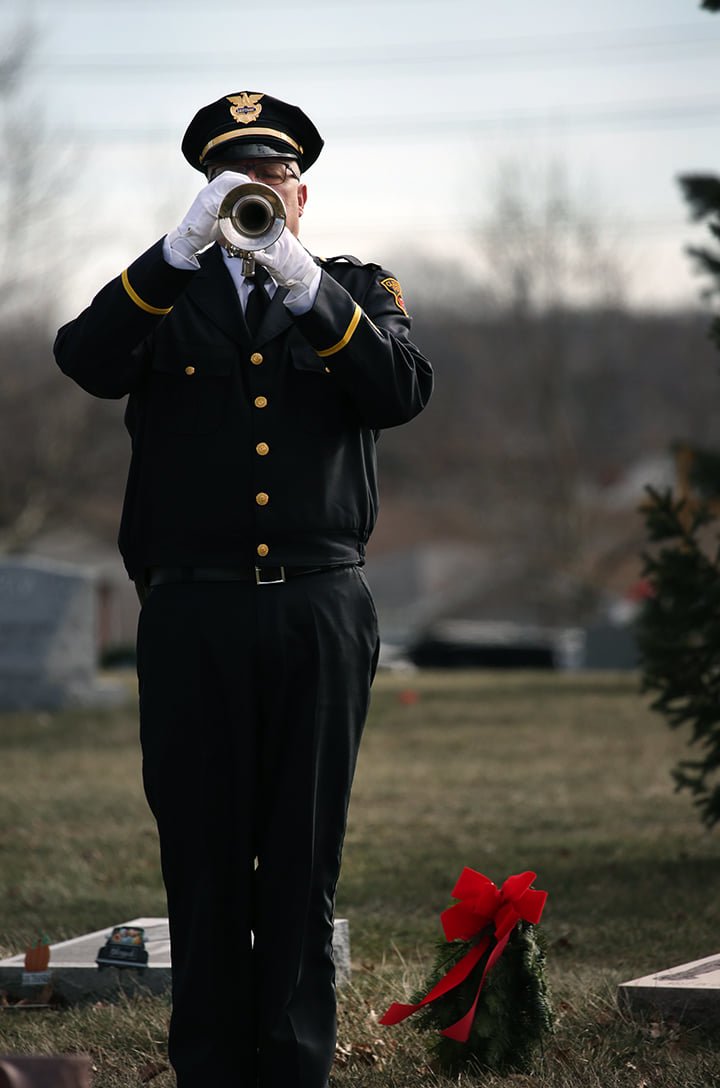 Diane Gonzalez
New Haven Police Department Officer Diane Gonzalez, 60, died Jan. 10 after succumbing to traumatic brain injuries sustained Sept. 9, 2008, in Connecticut.
She'd been in a coma ever since her patrol car crashed into another cruiser driven by Sgt. Dario "Scott" Aponte while responding to a New Haven domestic violence call, according to the Officer Down Memorial Page.
A 17-year veteran of the department, Aponte died the next day. He was 43.
Diane Gonzalez was born July 8, 1961, to Felipe and Arcadia Gonzalez in New Haven, according to her obituary.
She was preceded in death by her parents and her siblings, Eliud, Jeannette, and Marilyn. She is survived by her brothers, Issac and Felipe Jr; son, Ramon Mora; and two daughters, Diane Mora Velez and Kathleen Mora.
Gonzalez's funeral was held Tuesday, Jan. 18, at Iovanne Funeral Home. Her burial is slated for Wednesday at Evergreen Cemetery.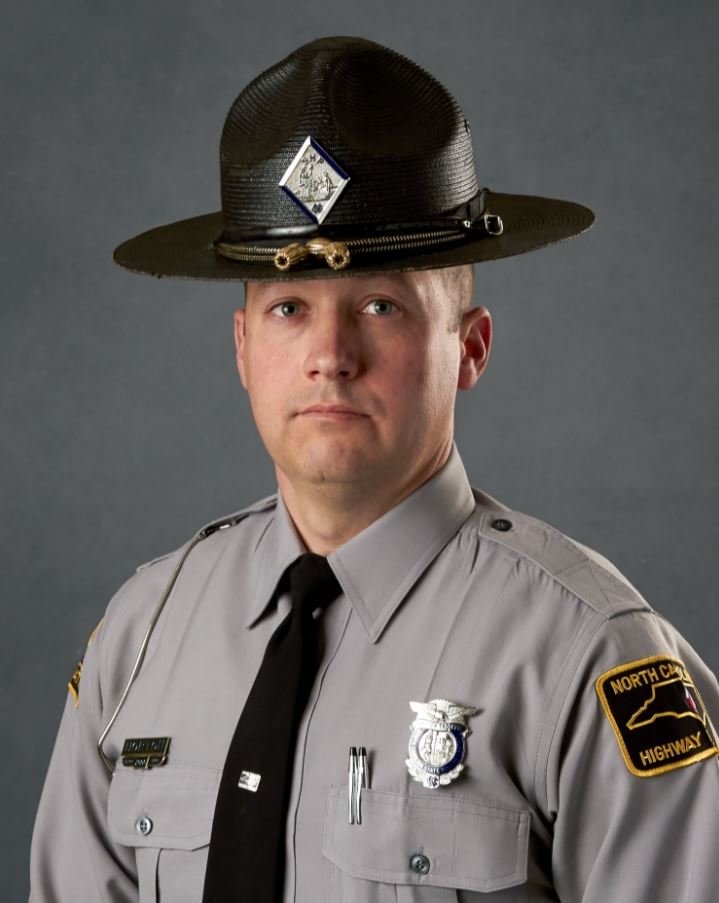 John Sumter Horton
North Carolina State Highway Patrol Trooper John S. Horton, 42, died Jan. 3 at a hospital in Spartanburg, South Carolina, after being struck on the shoulder of the roadway during a traffic stop, according to the Officer Down Memorial Page.
Horton had detained Dusty Luke Beck, 26, of South Carolina, near the snowy and slick intersection of High Shoals Church Road and Goodes Grove Church Road in Mooresboro, North Carolina, at approximately 8:58 p.m.
Trooper James Horton arrived to assist his brother, John Horton, at the scene but lost control of his cruiser and collided with the parked patrol car, which was pushed into his brother and Beck.
Beck died at the scene. John Horton was pronounced dead at the hospital. Trooper James N. Horton was treated at the hospital for minor injuries and released.
"For all involved in this tragic event the coming days will undoubtedly be difficult, but we are committed to stand alongside with them with our thoughts, prayers and unwavering support," Col. Freddy Johnson Jr., commander of the highway patrol, said in a prepared statement.
North Carolina State Highway Patrol spokesperson Christopher Knox told Coffee or Die Magazine Tuesday that the investigative report on the incident hadn't been finished. The probe is being conducted by the North Carolina State Bureau of Investigation and the North Carolina State Highway Patrol Collision Reconstruction Unit.
Knox said the deceased Horton and his brother were stationed together in Troop G, District 2 (Rutherford County).
John Horton had served as a master trooper with the North Carolina Highway Patrol for 15 years, according to his obituary.
He was born Nov. 17, 1979, to Leslie Horton and Martha Horton (née Hanson) in Rutherfordton, North Carolina.
He is survived by his parents; his wife, Ashley (née Houser); six children, Liliana, Sumter, Gunner, Slade, Avalyn, and Huxley; sister, Briana Reid; and brothers, James and Joseph.
His Jan. 7 memorial service was held in the Foundation Auditorium on the campus of Isothermal Community College in Springdale.
The family held a private graveside service and burial.
Read Next: