Detective James Skernivitz, a 25-year law enforcement veteran with the Cleveland Police Department (CPD), was announced dead Thursday night after an incident involving an unknown number of suspects.
CPD tweeted at 2:27 a.m. Friday, "On September 3, 2020 at approximately 10pm, a Cleveland Police officer was shot and killed in the line of duty in the area of W. 65th Street and Storer Avenue. Very little information is available at this time. We are asking that anyone with information call 9-1-1."
Cleveland.com reported that Skernivitz joined the CPD in 1998 and eventually transferred to the Gang Unit in the department. Skernivitz was seated in his unmarked car with an informant, identified as 50-year-old Scott Dingess of Cleveland, when a suspect or suspects opened fire on the vehicle. Skernivitz was hit in the chest, and Dingess was struck several times.
"Skernivitz was conducting an undercover investigation into drug dealing in the area when he was killed, according to five sources with knowledge of the investigation," the article stated.
According to Cleveland.com's sources, three suspects connected with the shooting have been arrested thus far, with the most recent arrest occurring on West 81st Street and Lorain Avenue. They did not specify the time.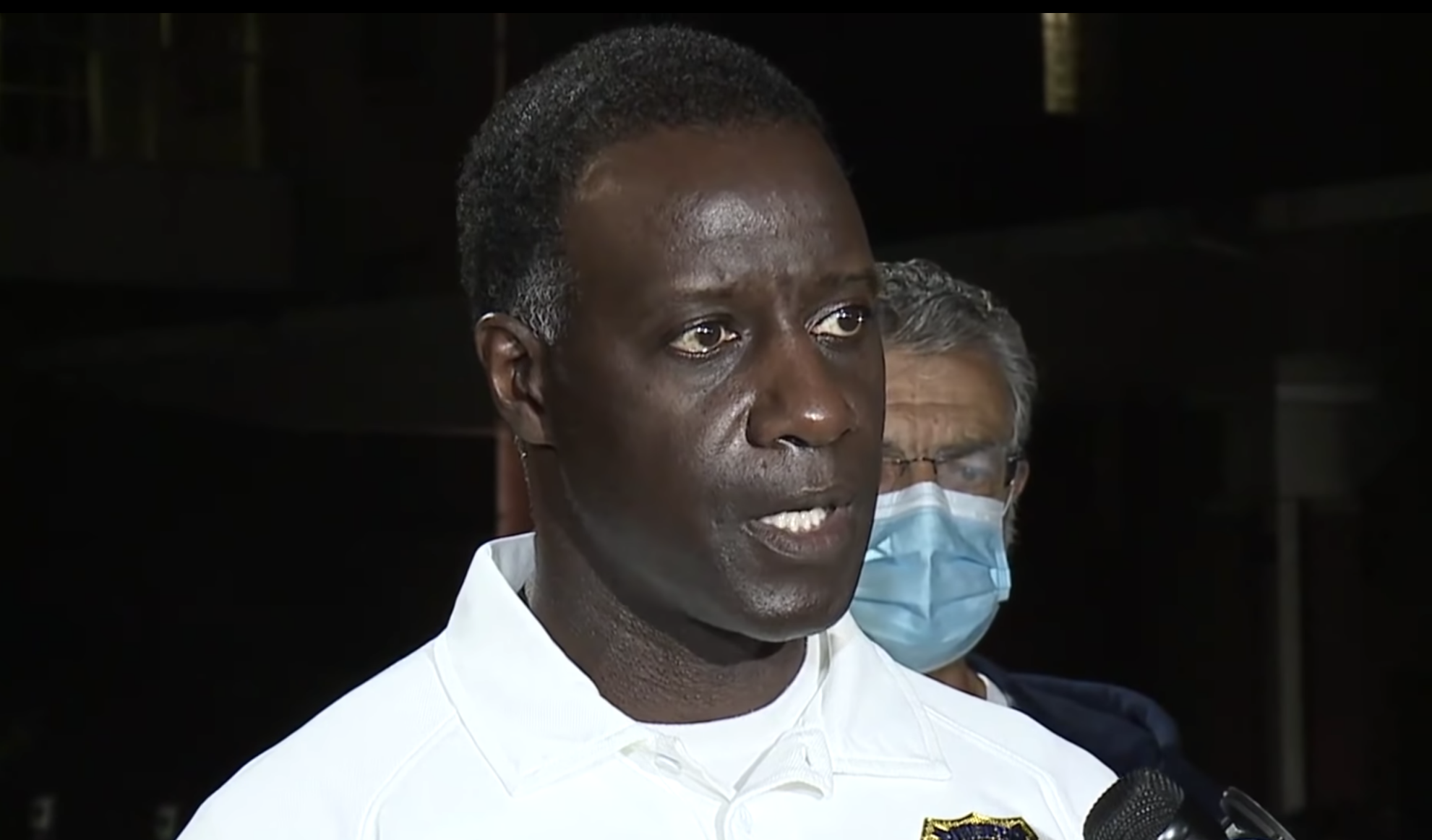 "We definitely need the prayers of the people in this city. This officer was out doing what all police officers do, trying to protect the people of this city, and he gave his life," said Cleveland Chief of Police Calvin Williams during a Thursday night press conference.
He later confirmed that there is an active, ongoing investigation. CPD is requesting the public to bring forth any information that could help CPD locate the people responsible for the shooting.
FBI Special Agent Vicki Anderson told Coffee or Die that "Skernivitz was sworn in on Wednesday" as a member of the Violent Crime Task Force to work as part of Operation Legend. She declined to comment further on the incident and deferred to CPD.
CPD had not responded to requests for additional information at the time of publication.
"Cleveland Police Detective James Skernivitz gave his life trying to keep danger off the streets of Cleveland," tweeted Ohio Attorney General Dave Yost on Friday. "This tragedy shows once again the valor and honor of the police — and that there are yet dangerous, evil men in the world who must be brought to justice. My heart breaks for his family and I pray that in their grief, they find solace in his legacy of service and sacrifice."