When Clint Romesha left the Army in 2011, he intended to live a life completely disconnected from the military, to put his time in the service in a box up on a shelf. He moved to Minot, North Dakota, with his wife and three kids to work in the oil industry.
"I was just a regular Joe," Romesha said. "People probably knew I was a veteran, but we never got into any details of what I did or any of my actions or accolades."
Being a regular Joe became harder in 2013, however, when Romesha became the fourth living Medal of Honor recipient from the Global War on Terror. "People came up to me and recognized me and wanted an autograph. My daughter just looked at me and said, 'Dad, why do they want your autograph? Don't they know you have terrible handwriting?'" Romesha said, laughing. He told her, "Not everybody gets to know dad the way you know dad. I'll work on my penmanship, just like you have to do in school."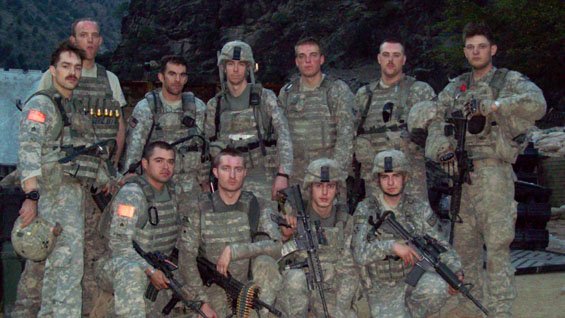 Romesha was one of two soldiers awarded the Medal of Honor for their actions during the Battle of Kamdesh on Oct. 3, 2009. Romesha was a cavalry scout and section leader of Bravo Troop, 3rd Squadron, 61st Cavalry Regiment, 4th Brigade Combat Team, 4th Infantry Division. "With complete disregard for his own safety, Staff Sergeant Romesha continually exposed himself to heavy enemy fire, as he moved confidently about the battlefield engaging and destroying multiple enemy targets," reads his Medal of Honor citation. "His extraordinary efforts gave Bravo Troop the opportunity to regroup, reorganize and prepare for the counterattack that allowed the Troop to account for its personnel and secure Combat Outpost Keating."
"I didn't want to do it at first," Romesha said of his reaction to receiving the medal. "I felt embarrassed. All these accolades, all these praises — in the back of my mind I'm just sitting there going, 'Yeah, but we've got eight guys that aren't here today. What about them?'"
Romesha worked through some of those emotions by writing a book about the battle, but not the book publishers expected him to write. He didn't want to feel like he was grabbing at 15 minutes of fame, talking about "Clint did this and Clint did that." Instead, he insisted on writing about his team, not just about himself. He spent two years traveling around the country, interviewing the guys who had been at Camp Keating that day, telling their story together.
"There was no schedule, no agenda," Romesha said. "It was literally just, let the tape recorder go, and we're sitting there bullshitting. They're describing the conditions of the outpost, and the living arrangements, didn't have this, didn't have that, this never went our way, this was always messed up. But then every one of them would say the same thing — it was the three best months of my life. That amazing positive attitude, realizing the entire situation you're surrounded by just sucks to no end, but you're there with a great group of guys."
Twenty-four of his fellow soldiers attended his Medal of Honor ceremony, along with the Gold Star families of the men who died in the battle. Romesha remembered thinking, "I've got my Gold Star families here, I've got my Army family here — we're getting to do this together, and I'm not alone. How grateful I was to have more than just me."
But their sense of humor didn't waver just because of the solemnity of the occasion. "I show up in the lobby at the hotel, and these assholes are having show-and-tell with everything they took out of the White House," Romesha said. "My chaplain took the toilet paper out of the bathroom just to have White House toilet paper. Can't bring these guys anywhere."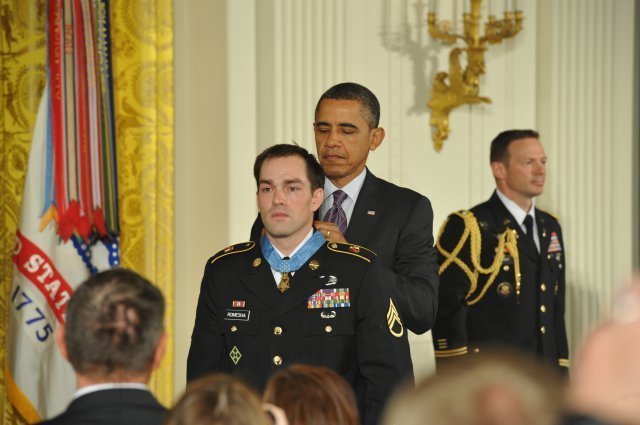 The event was surreal. "Never in a million years did I ever think I would be in the White House, let alone hanging around the Oval Office with my kids jumping on the damn furniture," Romesha said.
Things changed quite a bit for Romesha after receiving the Medal of Honor. After he was invited to his first black-tie event, he called up fellow recipient Sal Giunta and asked, "So this black-tie thing — is that like a silk or a cotton tie, or is there any material … where do you buy that from?" Giunta informed him that black-tie meant a tuxedo, and he should invest in one because he would be wearing one more in that first year than he had in his entire life. "I said, 'If I wear it ONCE, it'll be more than I've worn one in my entire life."
The Battle of Kamdesh was depicted earlier this year in the Netflix movie The Outpost, based on Jake Tapper's book of the same name and starring Scott Eastwood as Romesha. "Casting Scott Eastwood as me, that set a high standard," Romesha said. "Go for Danny DiVito, we're the same height!" Romesha was not directly involved with the movie, although he did cooperate with Tapper when Tapper's book was originally written.
Romesha did act in the movie Range 15, which was produced by Article 15 Clothing and Ranger Up. He played a part of the Zombie Slaying Dream Team in the satirical horror film.
Despite his fame, Romesha doesn't plan to become a media figure or pundit.
"Everyone thinks that because you have that medal around your neck you're the subject matter expert at everything going on, and half the time it's not the case," he said. "I appreciate they want to hear my opinion, but sometimes I'm not really educated on the topic." During the presidential debates, he was playing simulator golf.
What he really wants is to spend time with his family and advocate for veterans' causes. "I grew up in a small town. I like this small-town living; I don't need big fancy things," Romesha said.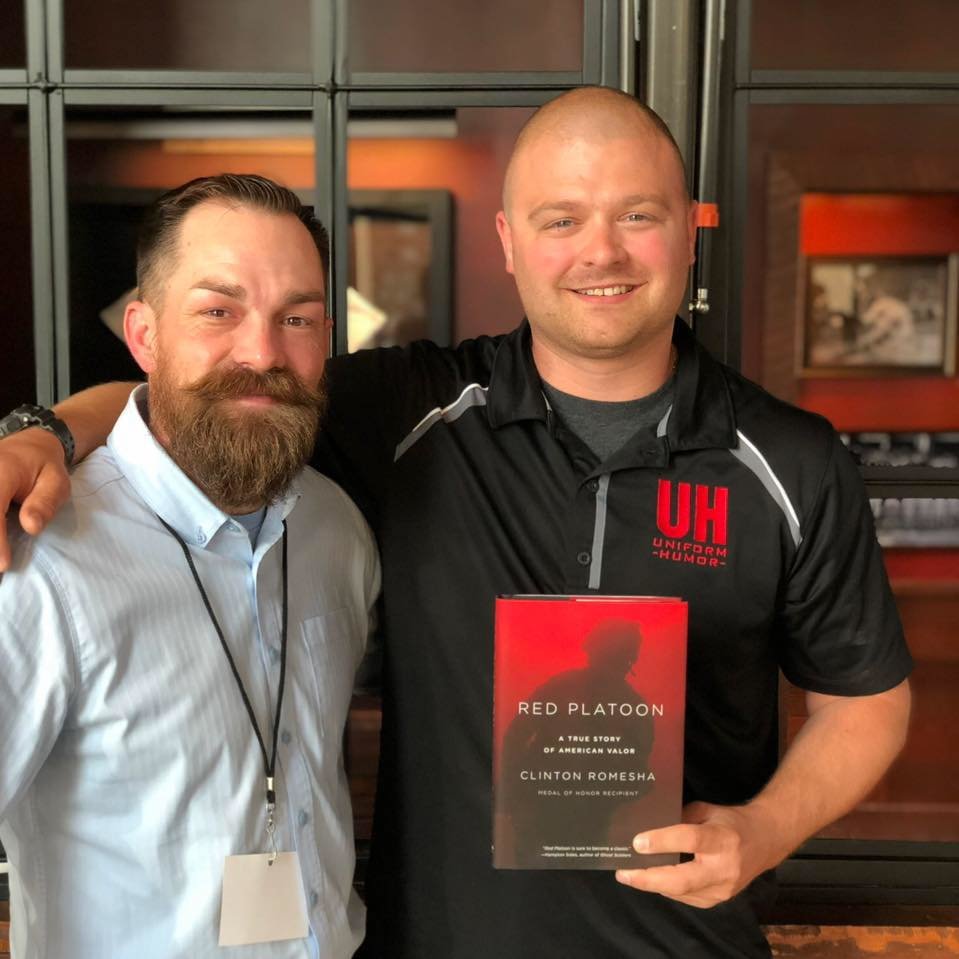 His children are his primary concern. His oldest daughter was born in 2001, and during the early years of her life he was gone on multiple deployments. His younger daughter was born just a few weeks before his deployment to Afghanistan that culminated in the Battle of Kamdesh.
"I can never make up for that time that's already gone, but I can take advantage of the time I have here and now," he said. "Everyone's like 'Hey can you come out and do this, do you want to be involved in that?' It can't be on a weekend, and it can't be during volleyball or football season."
When Romesha looks back on his career in the Army and the recognition he has earned, he remains not just humble but almost incredulous at having been singled out.
"Nobody ever did anything they did for celebrity, fame, or notoriety," he insisted. "They did it because it was the right thing to do. I appreciate getting the attention on those eight men, those heroes that are no longer with us."