As US Coast Guard Lt. Kyle Murphy remembers it, the wind and rain whipping off the Bering Sea made for "garbage" weather, but his crew had no choice but to land their MH-60T Jayhawk rescue helicopter near the Nightmute Clinic.
They had a baby to save.
They got the call around 8:15 p.m. Alaska Standard Time on Oct. 7. The 2-month-old boy was a preemie, born at 30 weeks, and he was struggling to breathe. He needed immediate care, but a hamlet with only 317 residents didn't have the resources to provide it.
Murphy's mission was to lift off at dawn, flying 423 miles south from the Coast Guard Arctic Shield Forward Operating Location in Kotzebue to Bethel, the largest city along the Kuskokwim River.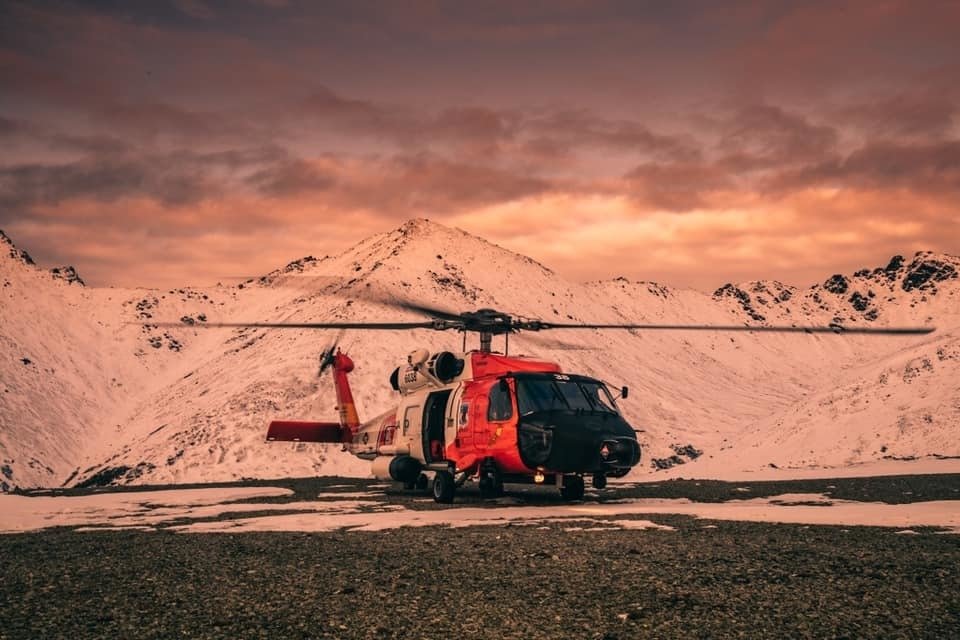 There, he'd refuel and pick up a medical team and rush them another 103 miles east to Nightmute, so they could treat the baby en route back to Bethel.
Murphy called the mission a "puzzle" because everything had to go right for it to work. But it's a puzzle he and his crew had to solve or they risked a baby dying.
"We decided that would be the best way to do it, because, like, that's the last thing we want is to have the baby not survive the transit because we lost the level of care," he told Coffee or Die Magazine.
They flew the mission, made their rendezvous with the medical team in Bethel, and then tucked their helicopter into the tundra about a mile from the Nightmute Clinic. It was around 11 a.m. on Oct. 8.
"And so they got on four-wheelers and sped off into the distance there, and we just stayed with the aircraft running. We didn't shut down or anything," Murphy said.
They were back at Bethel at 12:20 p.m., according to Coast Guard spokesperson Public Affairs Chief Kip Wadlow in Anchorage.
Murphy's crew flew back to Kotzebue. Once his health stabilized, the baby boarded a plane in Bethel to fly to Anchorage for advanced care.
"The fact that the baby has probably been all over the state of Alaska in its very short life span is pretty incredible," Murphy told Coffee or Die. "Already been on a helicopter and a jet. It's pretty amazing just what the baby's already been through."
The Coast Guard wrapped up the annual Arctic Shield operations on Sunday, Oct. 31. Over the span of four months, aircrews flew 15 search and rescue missions, saving 18 lives and assisting seven other people in distress.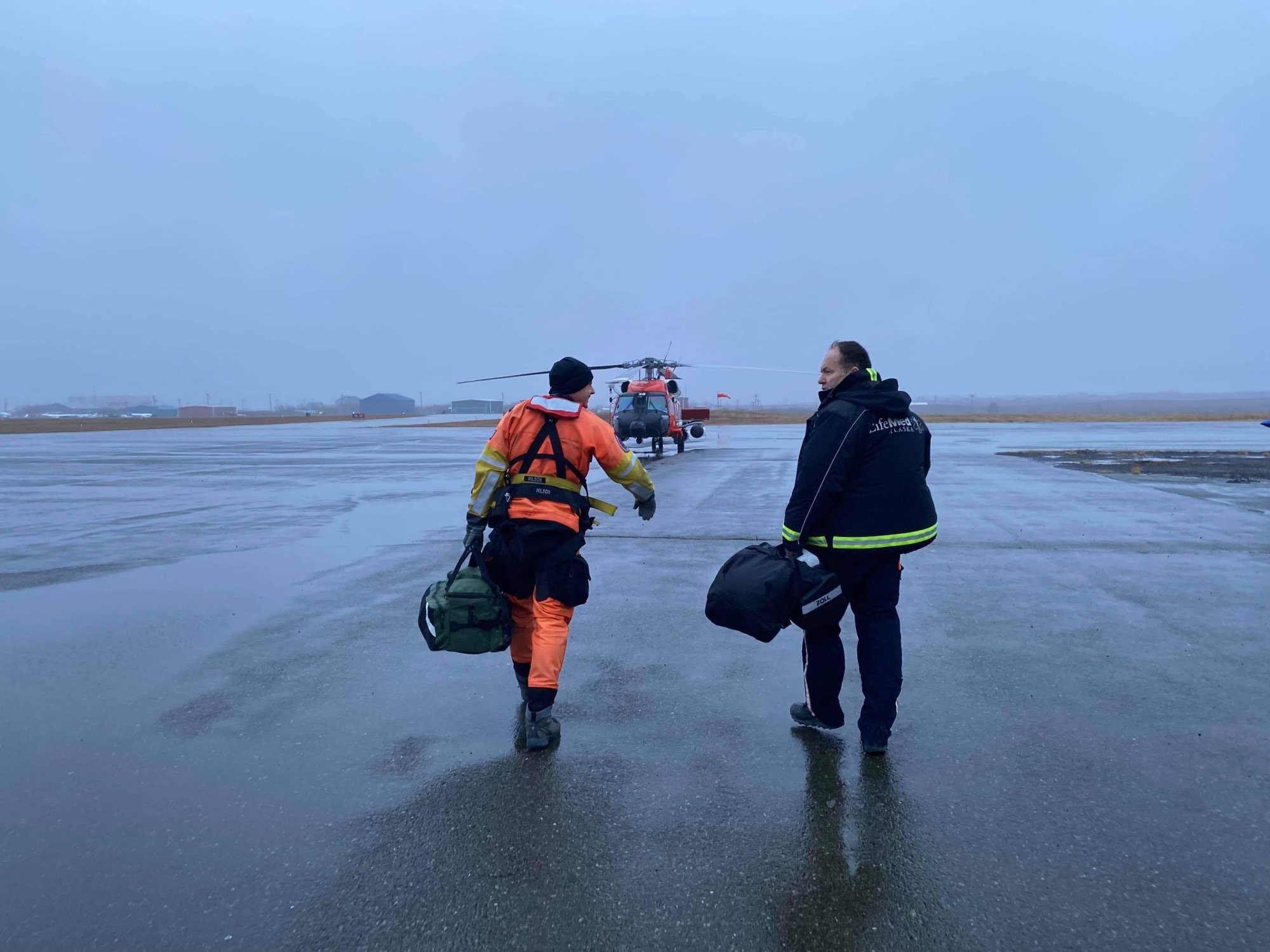 "This season, Coast Guard Forward Operating Location Kotzebue was as busy as ever serving remote Alaskan communities, hunters, and mariners throughout the Arctic," Capt. Nathan Coulter, the commanding officer of Air Station Kodiak, told Coffee or Die.
But there's little point in wintering over in Kotzebue. The pack ice is building, prodding the commercial fishing boats south to warmer seas.
"The number of people out on the water drops off significantly; like, nobody's on the water," Coulter said. "The Coast Guard kind of goes away when it all turns to ice and we just don't have anybody out there doing the normal maritime activities that we respond to."
Some of the crew members who operated out of Kotzebue during the summer will stand up a similar base in Cold Bay during the winter and spring crab harvest, but others have returned to home ports peppering the hemisphere.
Murphy and his crew are at Air Station Kodiak, where they patrol the state's southern waters.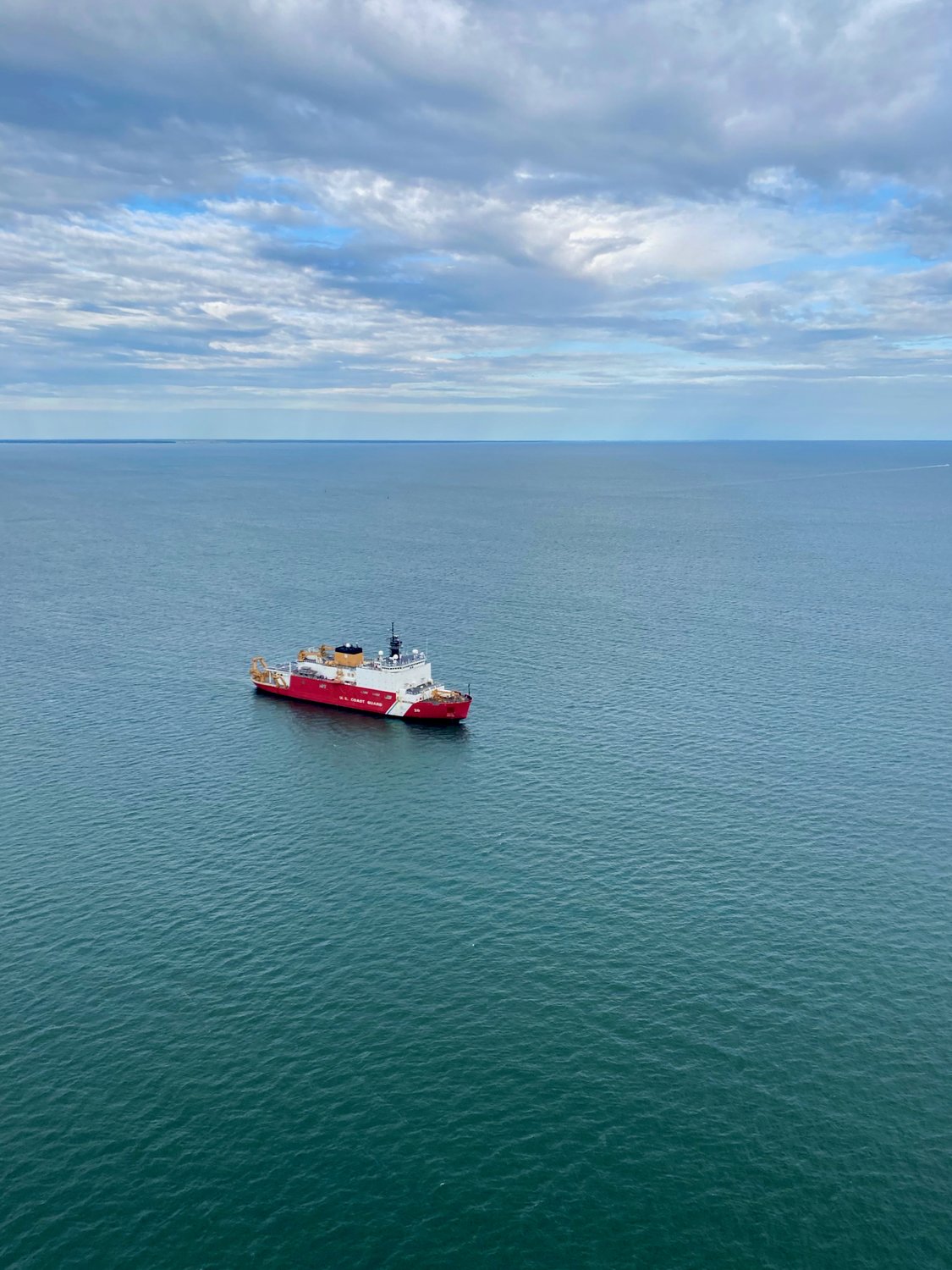 Cutters Hickory and Kukui, 225-foot seagoing buoy tenders, have departed the Bering Sea for Homer and Sitka.
The 418-foot Legend-class cutters Midgett and Kimball returned to Honolulu, Hawaii, after sailing the Bering Strait for 16 days. That's a week less than the 420-foot Seattle-based polar icebreaker Healy spent in the same area before steaming far south to Virginia.
During Arctic Shield operations this year, Coast Guard personnel from the 17th District and Sector Anchorage inspected 128 facilities and 470 commercial fishing vessels, assisted by a Maritime Safety and Security Team from San Francisco.
Fishing vessel safety is important to the Coast Guard. Coulter said one of his helicopters rescued four fishermen who had abandoned their sinking boat about 75 miles offshore.
"It's exciting, and that's kind of why we all joined the Coast Guard, being able to be out there and save lives," he said.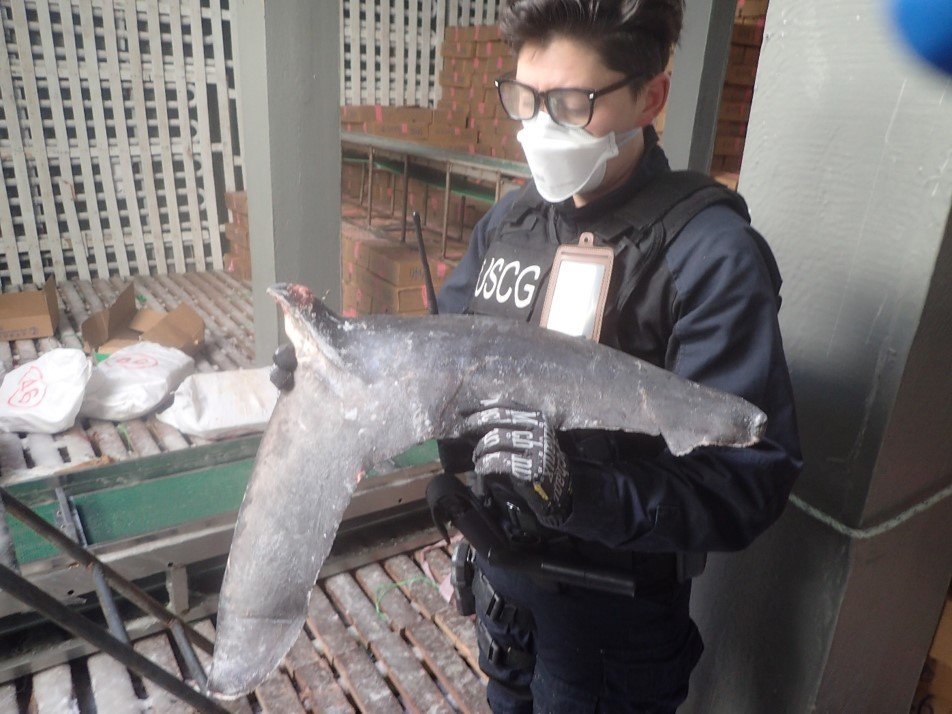 Midgett and the California-based cutter Bertholf also met up at sea with their peers in the Japanese navy, the Canadian Coast Guard and the Russian Border Guard.
In late September, an international fisheries enforcement team from Canada, South Korea, and the US Coast Guard boarded a series of commercial ships in the North Pacific Ocean, seizing 450 shark fins tied to 32 potential violations of fishing law.
But it was a very different sort of carnivore that triggered another Coast Guard rescue.
Foul weather forced a helicopter crew from Air Station Kodiak to make a detour during a July 16 training mission.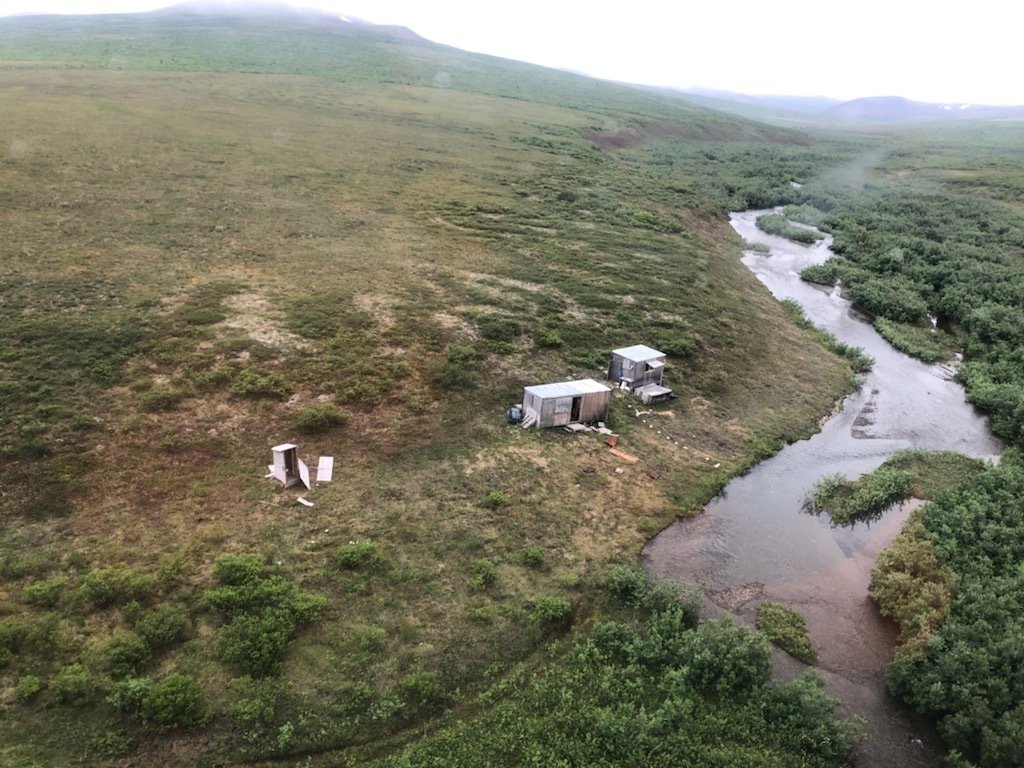 "We're always training to prepare for the real deal," said Cmdr. George Cottrell, operations officer for Air Station Kodiak. "That's a huge part of what we do up here is just train, train, train."
The crew spotted a man near Nome, waving at them with both hands from atop a shack. On the roof was scrawled "SOS" and "help." Something had ripped a door below off its hinges.
They landed, and the man told them that he was nearly out of pistol ammo. For nearly a week, a brown bear had kept returning to maul him. His leg and torso weren't in good shape.
"It was a six-shot revolver and there were only two shots left," said Air Station Kodiak's Lt. Cmdr. Jared Carbajal, who cleared the pistol himself.
"What he had stated was that he had tried to scare the bear off by shooting at it, or to scare it away, but it kept coming back," added Cottrell. "And he was unable to sleep and just absolutely exhausted in this situation."
What Carbajal remembered vividly is the sense of intense relief etched on the man's face when they rescued him.
"I think the thing that's crazy about that is just the whole, you know, just like fate," Carbajal said. "I mean, just the whole, the way it all went down that we were actually in a different valley and then the clouds moved in and we hopped over the valley. … Whether divine intervention or whatever like it was, is it was just kind of cool that we were having to go right over that guy. See him jump and wave us down. So as rescues go, it wasn't that hard. But it was just kind of cool."
To the station's skipper, Coulter, it's all just another day in a Coast Guard that's always ready to rescue people, on land or at sea.
"And that's really true all across the Coast Guard, wherever we're at whether you're on the southern border, or you're out there in the Caribbean, or you're butting up against Canada," he said. "We've done search and rescue cases for Korean fishing vessels. We've done medevacs off of foreign-flagged vessels. Those things just happen."
Read Next: