The Coast Guard continues to search for crew members of the Seacor Power, a 129-foot "lift boat" that capsized in heavy seas 8 miles south of Port Fourchon, Louisiana, Tuesday evening. As of Wednesday afternoon one person is confirmed dead, six people have been rescued, and 13 remain missing.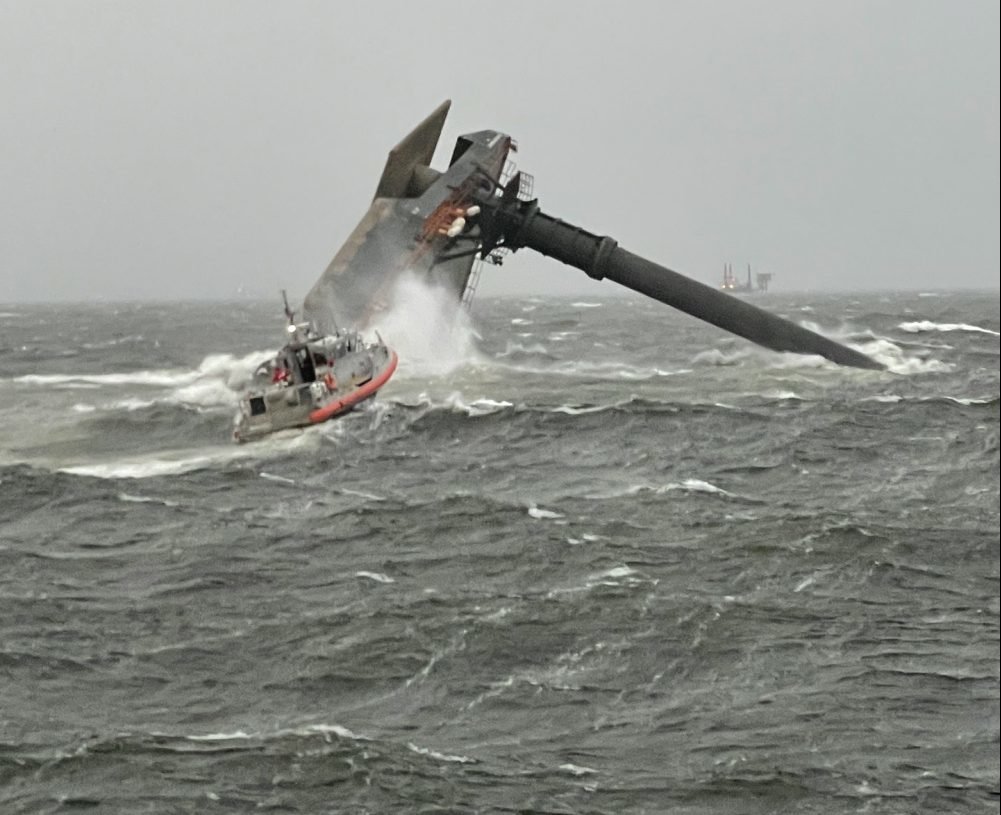 At 4:30 p.m. Tuesday, the Coast Guard received an emergency distress signal from the Seacor Power. Upon hearing of the vessel's dire situation, the Coast Guard issued an urgent marine information broadcast — in effect, a "mayday," asking anyone in the area with the capability to respond. Four commercial vessels braved high winds and heavy seas and headed straight to the scene, followed shortly by Coast Guard vessels.
One of those to respond was Facebook user Project-Kevin Gilton, who recorded video of crew members of the Seacor being rescued from the water:
According to WWL-TV's Chief Meteorologist Chris Franklin, winds in the area where the Seacor Power capsized hit upwards of 70 mph yesterday, and computer models estimated some wave heights at nearly 50 feet.
Facebook user Bruce J. Simon recorded videos of the vessel he was in being battered by the wind and waves as they navigated around the scene of the capsizing:
Ultimately the good Samaritans were able to pull four of the crew from the Seacor to safety. Lift boats, similar to the vessel seen below, are commonly used in the Gulf of Mexico to support a wide range of mineral extraction operations.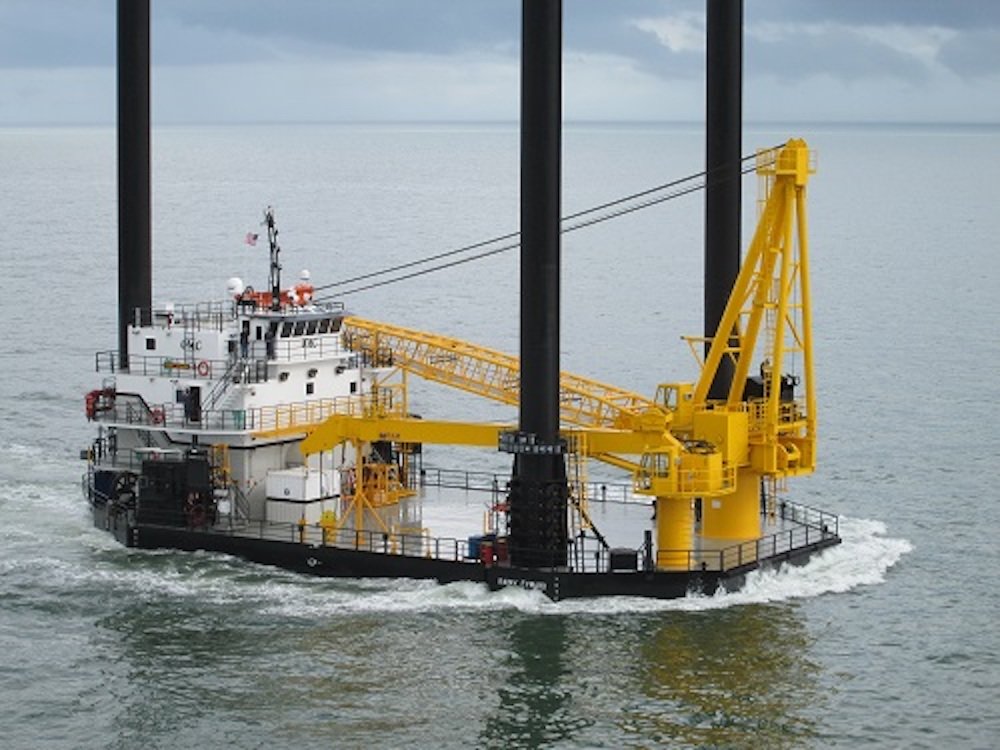 Roughly 30 minutes after the calls for help went out, the Coast Guard arrived. The Glenn Harris, a 154-foot Coast Guard fast response cutter, arrived and pulled a fifth Seacor crew member from the turbulent water. Shortly after that, a 45-foot response boat-medium crew operating out of Coast Guard Station Grand Isle rescued a sixth crew member.
Rescue crews worked through the night and continued to operate Wednesday searching for survivors. However, forecasts for Wednesday are similar to what occurred Tuesday, with winds up to 60 mph in some places.
The Coast Guard continues to dedicate considerable assets in order to rescue the 13 crew members of the Seacor Power who remain missing. According to a Wednesday Coast Guard press conference, the following assets are still actively searching for survivors:



The Coast Guard cutter Glenn Harris.




The Coast Guard cutter Amberjack.




A Coast Guard Air Station New Orleans MH-65 Dolphin helicopter.




Two Coast Guard Station Grand Isle 45-foot response boats-medium.




HC-144 Ocean Sentry airplanes from Coast Guard Air Station Corpus Christi and Coast Guard Aviation Training Center Mobile, Alabama.



Read Next: