"Coast Guard! Let's get outta here!"
"(SICK GUITAR RIFF)"
With that, the chase is on, and so is this amazing 1990 recruiting video the US Naval Institute unearthed Thursday, Feb. 3.
The video plays off the mid-to-late '80s monster TV hit Miami Vice, which featured glamorous vice cops chasing glamorous drug dealers through the glamorous art deco nightclubs and neon streetlight-lined streets of '80s Miami.
The show was, at its best, a nonstop parade of speedboats, helicopters, jets, and chucking sacks of weed into the ocean to avoid the feds.
Ya know: that '80s life.
The ad begins with some unsavory (but well dressed!) characters acting shady. They hit the gas on their speedboat when a Coast Guard HU-25 Falcon buzzes overhead.
The bad guys make a break for it, but the Coasties, in their helicopters and some kick-ass speedboats of their own, give chase. The bad guys unload sacks of contraband over the sides of their boat, but it won't matter for these scofflaws, because the pursuing USCG units expertly funnel the pursuit directly into a waiting cutter. Can you feel THAT coming in the air tonight, bad guys?
If that weren't '80s enough, none other than Louis Gossett Jr. suddenly appears. Though Gossett played two classic '80s military roles — Marine Gunnery Sgt. Emil Foley in An Officer and a Gentleman and Col. Charles "Chappy" Sinclair in Iron Eagle — he's all Coasties.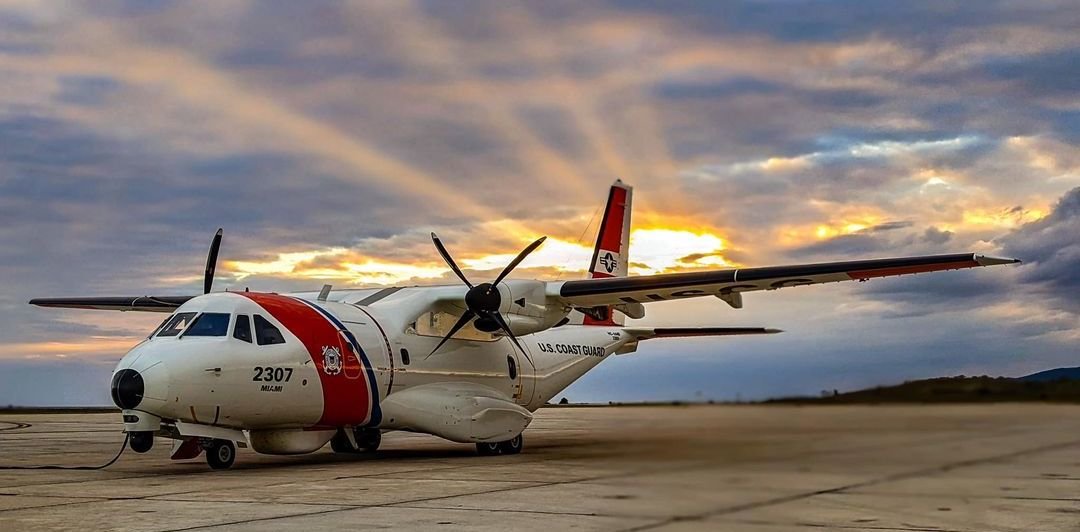 "This is not a sneak preview of my next movie," Gossett says, walking past a Coast Guard sailor hand-painting yet another weed "kill" on a bulkhead. "This is what our Coast Guard does every day."
In keeping with Coast Guard tradition, Gossett slaps an ill-fitting ball cap on and delivers the hammer:
"What do you do every day? Be part of the action!"
Read Next: