The United States Coast Guard offloaded nearly 60,000 pounds of cocaine and more than 1,400 pounds of marijuana with an estimated street value of $1.4 billion Thursday at Port Everglades, Florida, in the largest haul in the branch's history.
Leaders from both the American and Canadian militaries announced the results during a Thursday press conference. Capt. Todd Vance of the USCG cutter James said his ship and crew of 150 sailors worked with Canada, the Netherlands, and other US federal law enforcement and military assets to complete the record-breaking seizure.
"Operating under challenging maritime conditions, amid a global pandemic, these outstanding Coast Guard women and men who operate our boats, fly our armed helicopter, skillfully interdicted drug smugglers operating vessels used to move the tons of narcotics you see before you today," Vance said.
The drugs were seized in the international waters of the Caribbean Sea and of the Eastern Pacific Ocean off the coasts of Mexico, Central America, and South America, according to a USCG press release. Ten American, Dutch, and Canadian ships completed a total of 27 interdictions over the course of the three-month patrol.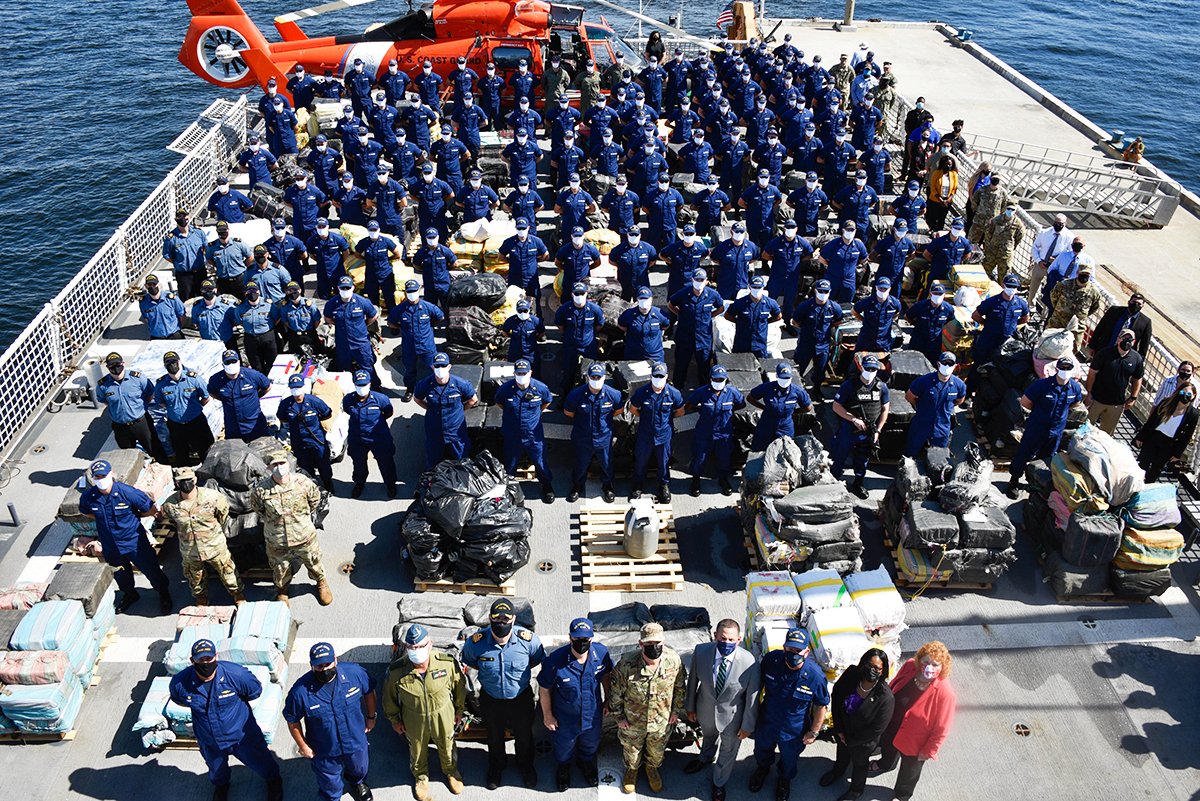 "This crew and their efforts have struck a significant blow in the fight to combat the criminal networks that create the destabilizing influence we are all witnessing in Central America and at our nation's southern border," Vance said.
Suspected drug smugglers are usually detected by military or law enforcement agencies coordinated by the ​​Joint Interagency Task Force-South based in Key West, Florida, according to the Coast Guard. USCG personnel board vessels through a range of tactics and seize both the suspected smugglers and their payloads.
Cooperation between Canadian and US military and law enforcement entities isn't new. Maj. Gen. Paul Ormsby, the Canadian defense attaché to the United States, said the fight against illicit drugs and the criminal entities supplying them required an all-hands-on-deck approach.
"Canada and America are committed to expanding cooperation on defending North America against illicit trafficking and transnational crime and working together within our alliances," Ormsby said. "We know that no nation can do it alone, and we know that we are stronger together."
Read Next: